5 best digital music company
Music Company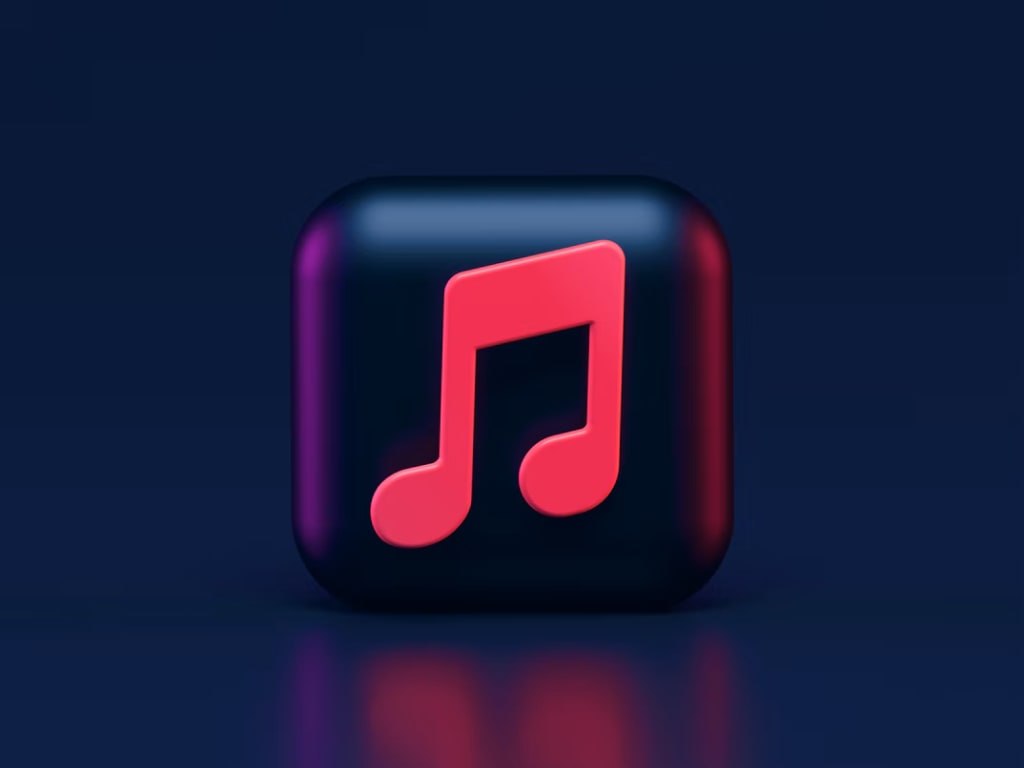 5 of The Best Digital Music Companies
Streaming services such as Spotify and Apple Music have revolutionized the way we listen to music. It's not an option for indie artists to have their music streamable, it's a requirement.
It's not as easy as just uploading a YouTube video. To submit music to streaming platforms on behalf of artists, Digital Music Distribution Sites distributors are needed.
There are many options for digital music distribution. However, it can be difficult to choose the right company for you.
While they may all achieve the same result, pricing and features can differ greatly. This list contains the Top Music Distribution Companies in India in 2022 to make it easier for you to choose.
DistroKid
CD Baby
TuneCore
Landr
ReverbNation
1. DistroKid
DistroKid is one the most well-known and respected music distribution companies in 2020. You only need to pay $19.99 USD per year for the subscription-based service.
As long as you are a subscriber, you can submit any music you like. You can also keep 100% of any royalties that streaming services pay you.
Only problem with the subscription-based model is that your music will be deleted if you stop paying your annual fee.
DistroKid is different from many other music distribution companies in that it can set up automatic royalty shares. This is great for situations where several people worked on a song. Each person owns a piece of the recording. Just tell DistroKid which share of the income you want, and they will take care of everything else
2. CD Baby, a subscription-based digital music distributor that is very popular, is a company that charges a one-time fee.
Artists are currently charged $9.95 USD per song and $29 USD for an album. Your music will then be sent to all the major streaming platforms indefinitely, unless you request to have it removed.
CD Baby is a better option if you only plan to release music once a year.
The downside to this is that they take a 9% commission on any money you make through their services.
CD Baby also offers physical music handling, which is something that many other digital music distributors do not offer. CD Baby can also print CDs and Vinyls of your music for an additional fee, and distribute them to retailers around the globe. This service is not necessary for everyone, but it is a good option in case you need it.
TuneCore is one the oldest digital music distributor companies. They have a track record of success.
Check — Best Free Music Distribution Services in India
3. Tunecore, like DistroKid lets artists keep 100% revenue. Their pricing structure is not the same as those we have already mentioned. The yearly fee is charged on an album or per-single basis. It adds up quickly, as the more music you own, the more you will be charged each year
TuneCore has some perks that can make it beneficial for certain artists.
First, TuneCore provides payment advances for artists who have received a large number of streams over the past year. You can use this to help fund future releases in much the same way as a label, but as an artist who is independent.
They also offer Songwriter Services which will allow you to collect all royalties from your songwriters.
Although TuneCore's services may be more costly than other options, it could prove to be a valuable service for artists who make a substantial income from streaming in order to offset the cost.
4. Landr
Landr is relatively new in the music distribution business, when compared to other companies. They have an extensive history in the online music distribution industry as an automated mastering company.
Landr's distribution services are included in any paid mastering subscription. This is a great deal! You can distribute your music even if you already pay a monthly fee to Landr.
There are many reasons that automated mastering may not be the best option for your music. A professional can master your music .
If you don't intend to use Landr's mastering service, it is difficult to justify using them as a distribution channel. Their yearly rate for mastering is higher than DistroKid's and many of their music distribution services are already available by other companies.
5. ReverbNation
ReverbNation, unlike other digital music distributors listed on this list is an all-in-one platform for indie artists services.
Premium memberships grant you two music distribution packages. You'll also get a host of other artist tools. These include a website with your own domain, an EPK and email list services. You can also use these tools to find gigs, or other opportunities in the industry.
These are not the most affordable option, but they do charge $19.95 USD per monthly. This is a great way for artists to start out and build their online presence.
ReverbNation also offers distribution services apart from their premium membership. However, it is nothing fancy when compared to other music distributors.
Their Select Package deal is a notable feature. This package allows you to distribute your music on six streaming platforms, but it costs significantly less than other options.
This distribution service is affordable at only $9 USD per album and $1 USD per single per year. It's a great option for artists who don't want their music to be on every streaming site and instead prefer to concentrate on the major industry players.
Read More for — digital music aggregator
Article taken from - 5 of The Best Digital Music Companies
how to
About the author
Deliver My Tune is the first digital music aggregator from India. Born with the holy-grail to let music amuse, we are connecting indie artists and labels with fans worldwide.
Reader insights
Be the first to share your insights about this piece.
Add your insights