10 Obscure Old School Thrash Bands to Check Out
Maybe you overlooked them, maybe you didn't.

In my previous article, I provided coverage for modern-day thrash bands that are worthy of your attention and respect. These results were based on bands that moved thrash forward in the current times as opposed to bands that keep thrash stuck in the 80s. While this does thrash no favors today, the 80s and early 90s remain the golden age of not only thrash, but metal as a whole. Other articles do provide earnest coverage on notable albums throughout the genre's history, but the top spots are usually clogged up by The Big Four, often resulting in a coin flip for Reign In Blood and Master of Puppets over the #1 spot. While 80s metal is vast and complex, there are several bands I always felt deserved a second look. While a few bands may be recognizable to die-hard thrashers, many of these bands survived by word of mouth during their time coupled with increased availability in the digital media age. Submitted for your approval, 10 Obscure Old School Thrash Bands.
#1 Morbid Saint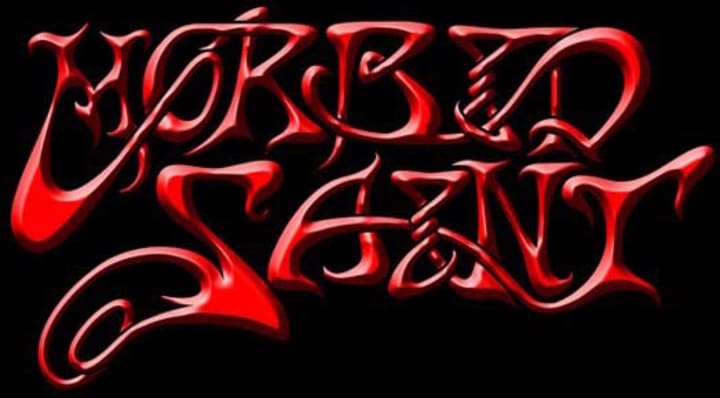 Forming in Sheboygan, Wisconsin in 1982, Morbid Saint spent the majority of the decade perfecting thrash's darkest traits. Their live act quickly established the band as a force to be reckoned with in the Midwestern metal scene, even becoming a favorite opener for the now legendary Death. The band went to work producing a demo which was released in 1988 as Lock Up Your Children. This demo saw a re-release two years later under the title Spectrum of Death. Just over a half hour in length, the album showcases a vicious unrelenting aural assault featuring master songwriting technique on tracks like "Assassin"and "Scars," while retaining thrash's signature one-two punch on "Lock Up Your Children" and "Beyond the Gates of Hell." The band put together another demo in 1992 entitled Destruction System. While regarded as Morbid Saint's second album, Destruction System never saw proper release until 2015. The band quietly folded in 1994 and then reformed in 2010. While guitarist Jay Visser remains the only original member, Morbid Saint maintains an active tour schedule with notable appearances including Maryland Deathfest XV as well as upcoming performances in their native Wisconsin. DiscographySpectrum of Death (1990)Destruction System (2015)"Scars" song track Morbid Saint social media
#2 Mortal Sin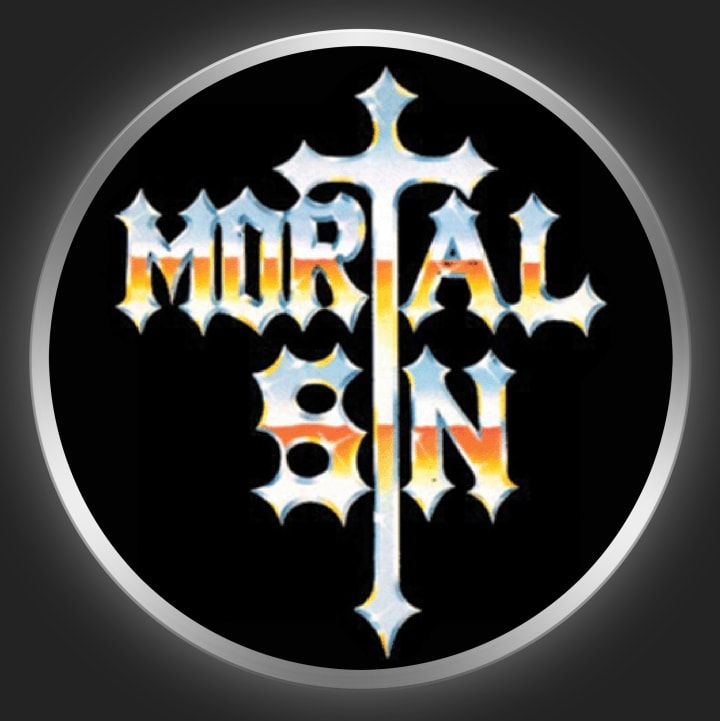 Forming in 1985, the Sydney natives quickly established themselves as Australia's premier thrash act. Releasing the energetic Mayhemic Destruction in 1987, the band secured their place in thrash's international fan base. The band kept the momentum going with 1989's Face of Despair featuring a matured sound that lost none of their debut albums pummel. Following the 1991 misfire Every Dog Has Its Day, Mortal Sin broke up amidst personal and legal issues. A reunion occurred in 2004, resulting in 2007's An Absence of Faith and 2011's Psychology of Death. Unfortunately this reunion was unable to last and the band called it quits once again in 2012. While this latest breakup seems to be permanent, Mortal Sin's presence in the thrash world of the 80s is a prime example of thrash's global evolution throughout its history.
Writer's Note: While doing research for this article, I discovered that former Mortal Sin guitarist Mick Burke passed away in August of 2017. My condolences go out to his family, friends, and fans. DiscographyMayhemic Destruction (1987)Face of Despair (1989)Every Dog Has Its Day (1991)An Absence of Faith (2007)Psychology of Death (2011) "Suspended Animation" song trackMortal Sin social media
#3 Excel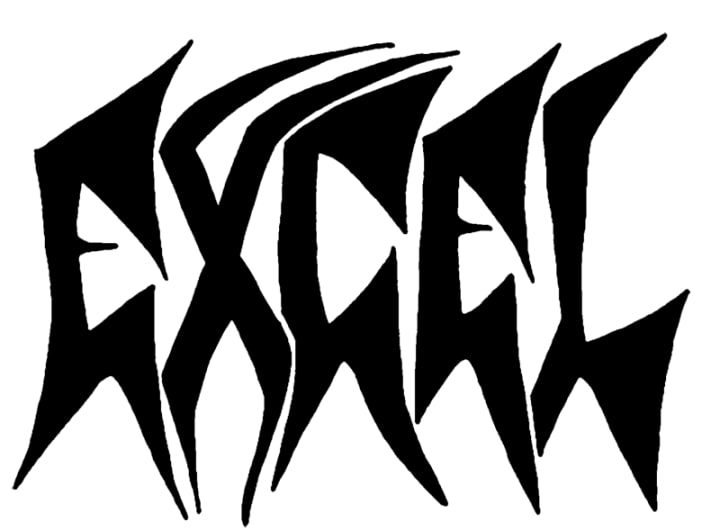 Formed from the ashes of Los Angeles punk band Chaotic Noise, Excel quickly went to work producing a series of demos and splits, becoming a key band in Venice's burgeoning crossover scene. Years of hard work paid off with 1987 debut Split Image, a chaotic manifesto of social anxiety, conflicting emotions, and awkward self esteem. The band followed up with 1989's The Joke's On You and 1995's Seeking Refuge. Following a period of unofficial activity, the band appeared to be defunct as the millennium approached. 2012 saw a rejuvenated Excel and while no new studio material has been announced, the band has secured a deal with Southern Lord Recordings, re-releasing their first two albums and renewing interest in the band. In addition, Excel is another band on this list that performs actively, including the 2016 edition of Maryland Deathfest. DiscographySplit Image (1987)The Joke's On You (1989)Seeking Refuge (1995)"Split Image" song track (Courtesy of Southern Lord Recordings)Excel social media
#4 Holy Terror

Another Los Angeles area band, Holy Terror was formed by Kurt Colfelt following his departure from Agent Steel. As a genre of music that's engineered to rage at institutions, Holy Terror immediately identified themselves as thrash's most vicious critic of all things religious, releasing Terror and Submission in 1987 to an unsuspecting public. The following year saw the release of Mind Wars, which saw an increased level of brutality. Unfortunately, fans were unable to receive a third offering as the band broke up in 1989. A brief reunion occurred in 2005 but by 2008 Holy Terror had once again dissolved. The band's legacy was dealt another blow in 2012 when vocalist Keith Deen tragically passed away from cancer. Memorial compilation Guardians of the Netherworld was released in 2015 featuring previously unreleased demos from the bands formative years. October 2017 will see the release of box set Total Terror which can be pre-ordered through Dissonance Productions.
DiscographyTerror and Submission (1987)Mind Wars (1989)"Judas Reward" song trackHoly Terror social media
#5 Infernäl Mäjesty

Heading up north for a few minutes, we make our first stop in British Columbia to take a look at one of Old Scratch's most fervent advocates, Infernäl Mäjesty. Forming in 1986, Infernäl Mäjesty is the only band on this list that has remained active since their formation. The band quickly secured a deal with Roadracer Records and released None Shall Defy in 1987. Complementing the band's live act, None Shall Defy showcased a competency on "Overlord, S.O.S.," and the title track that would disable naysayers from dismissing them as a mere shock rock troupe. While the band would not follow up in the studio until 1998's Unholier Than Thou, Infernäl Mäjesty remained consistent on the road, earning a spot as veterans of the Canadian metal community. Internationally, the band kept fans interested with 2004's One Who Points To Death. Inking a new deal with High Roller Records, the band released No God in early 2017. If this most recent output is any indication, Infernäl Mäjesty is a seasoned and accomplished warhorse that still has many battles to fight. DiscographyNone Shall Defy (1987)Unholier Than Thou (1998)One Who Points To Death (2004)No God (2017)"House of War" music video (Courtesy of Infernäl Mäjesty)Infernal Majesty social media
#6 DBC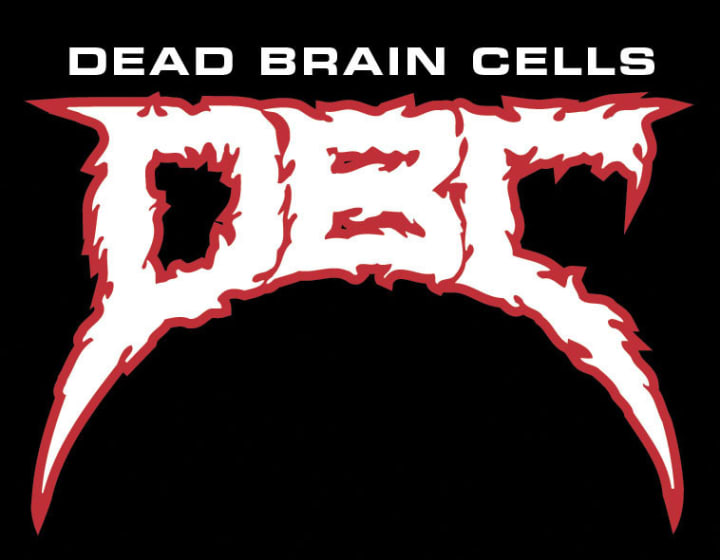 Heading to the other side of the country, these Montreal natives formed in 1985 as Final Chapter before switching their name and signing a deal with Combat Records. The band's studio debut Dead Brain Cells was released in 1987. From album opener Deadlock to closer Final Act, DBC's eccentric, unrelenting sound put them at the vanguard of Quebec's flourishing metal scene. The band showed an evolved sound on the 1989 release Universe as evidenced by lead track "The Genesis Explosion." The band split in 1991 but kept fans engaged with 2002 EP release Unreleased. The band reformed in 2005 to play a series of shows and remain a fixture in Montreal's metal scene. The future of the band looks strong and DBC, along with fellow Quebecois legends Aggression, will be celebrating their 30th anniversaries in November.DiscographyDead Brain Cells (1987)Universe (1989)"The Genesis Explosion" music video (courtesy of DBC)DBC social media
#7 Rigor Mortis

From Canada to Texas, we'll first take a look at Dallas legends Rigor Mortis. Forming in 1983, the band went to work crafting a sound that put them at the forefront of Texas' metal community. The band released their self-titled debut in 1988 which featured odes to all things gross and horrific in tracks like "Bodily Dismemberment"and "Re-Animator." The band kept the momentum going with the 1989 EP Freaks but broke up in 1991 shortly after the release of Rigor Mortis vs. The Earth. The band reformed in 2005 but ceased to exist following the unfortunate passing of guitarist Mike Scaccia in 2012. While the surviving band members remained a functional unit, they chose to retire the Rigor Mortis name out of respect for their fallen comrade. Following 2014's posthumous release Slaves To The Grave, the band rebounded under the banner Wizards of Gore and continues to melt the faces of fans old and young alike. DiscographyRigor Mortis (1988)Rigor Mortis vs. The Earth (1991)Slaves To The Grave (2014)"Bodily Dismemberment" song trackRigor Mortis social media
#8 Gammacide

One of the many stellar bands from Texas' underground metal scene, the young men from Arlington formed in 1986 and quickly became a live favorite in their native state. Gammacide debuted in the studio with 1989's Victims of Science. Featuring an unrelenting sound and innovative guitar work, the album's lyrics also presented a mechanical, realistic portrayal of thrash's favorite topics in songs like "Endangered Species," "Walking Plague," and "Chemical Imbalance."The band followed up in 1991 with a self-titled demo but broke up quietly in 1992 followed by a 2005 reunion that gained little momentum. 2016 saw the release of box set Contamination: Complete, containing a remastered edition of their debut along with demos and rare concert footage, guaranteeing future fans the opportunity to discover the work of one of thrash's unsung toxic terrorists. DiscographyVictims of Science (1989)"Walking Plague" song trackGammacide social media
#9 Hallows Eve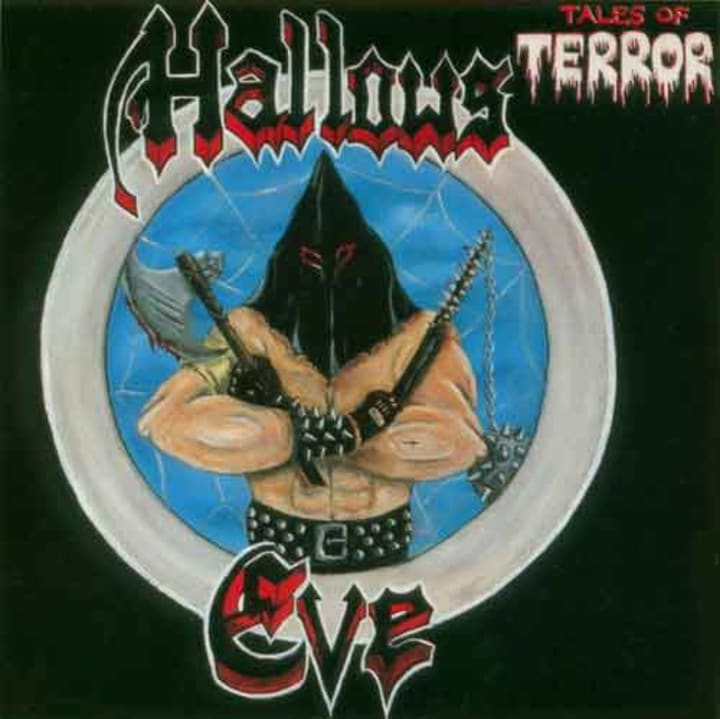 Forming in 1983, these Atlanta natives quickly released a demo that caught the attention of a young Metal Blade Records. Signing a deal, Hallows Eve released debut Tales of Terror in 1985 following up with 1986 release Death & Insanity and 1988's Monument. Despite working on a demo in the early 90s, the band was yet another band that fell victim to waning interest in metal and Hallows Eve folded in 1993. A 2004 reunion breathed new life into the band resulting in 2005's Evil Never Dies and 2008's The Neverending Sleep but as of 2014 the band appears to have dissolved once again.DiscographyTales of Terror (1985)Death & Insanity (1986)Monument (1988)Evil Never Dies (2005)The Neverending Sleep (2008)"Lethal Tendencies" song trackHallows Eve social media
#10 Blood Feast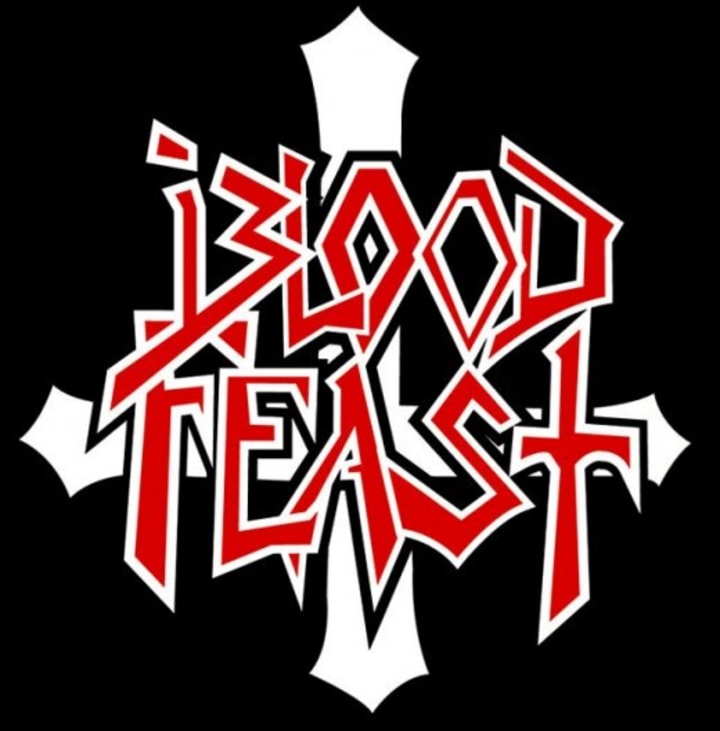 Ending the article with yet another band that has experienced a resurgence, these New Jersey natives, originally named Blood Lust, formed in 1985. Their debut came two years later in the form of Kill For Pleasure which became an underground favorite. The band continued two years later with Chopping Block Blues, further honing their gory niche. Blood Feast would split up in 1991 but kept fans aware with compilation releases in intervening years. 2007 saw the reformation of Blood Feast and this eventually netted them a deal with Hell's Headbanger's Records. In early 2017, the band released The Future State of Wicked satisfying fans who've waited patiently over the years. A strong offering, the album shows a veteran band retaining the hunger and persistence of their youth.
DiscographyKill For Pleasure (1987)Chopping Block Blues (1989)The Future State of Wicked (2017)
The Future State of Wicked Official Album Stream (courtesy of Hell's Headbanger's Records)Blood Feast social media