10 Modern Thrash Bands You Need to Check Out
Thrashing Hard and Staying Relevant in the Post-Millennial World

Thrash metal — the genre of metal that remains perennially entrenched in the 80s in the minds of most metal fans. While there are several bands willing to reinforce that trope (looking at you, Reign of Fury), Thrash is alive and raging hard in 2017 with several bands that can melt your face and hit you hard with the despair that comes with living in 2017. Naming only 10 Thrash bands that go hard in 2017 is criminal, but quality over quantity is needed in a situation such as this. As promised, here are 10 Thrash bands that are worth your time in 2017.
#1 Toxic Holocaust

Arguably the most recognizable band on the list, Toxic Holocaust was formed in 1999 by Joel Grind with the goal of revitalizing thrash in a time that many considered it dead. Grind spent the early 2000s going through several lineup changes while producing several demos, manufacturing a sound that stayed true to the punk roots of the original thrash era, while staying informed of the extreme genres that picked at the bones of thrash's carcass in the 90s. Despite remaining silent in the studio since 2013's Chemistry of Consciousness, the band has kept an active tour schedule whileMr. Grind has pulled double duty in the production world, assisting bands such as Lord Dying and Power Trip (we'll be talking about them later). Nonetheless, Toxic Holocaust remains a savage and potent force in the thrash world of the 2010s, effective at retaining thrash's original terrifying bite as evidenced by songs like War Is Hell, Nuke The Cross, and MK-Ultra. Just a tip, listening to that last song in an altered state of consciousness is ill-advised. Please, believe me.
Discography: Evil Never Dies (2003)Hell On Earth (2005)An Overdose of Death...(2008)Conjure and Command (2011)Chemistry of Consciousness (2013)
Acid Fuzz Music Video (courtesy of Relapse Records)Toxic Holocaust social media
#2 Lich King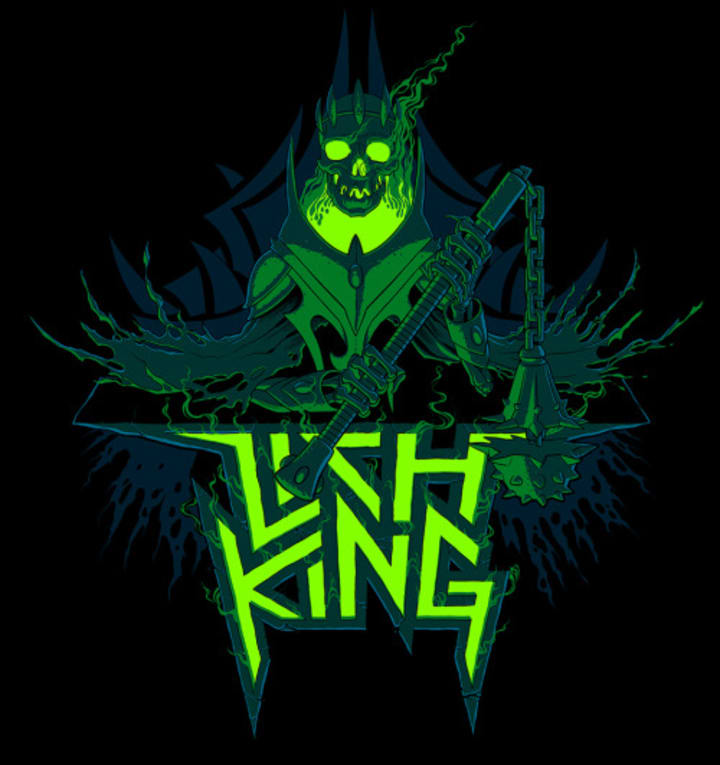 A polarizing entry, Lich King was formed by Tom Martin in 2004 and remains associated with the false start thrash resurgence craze of the late 2000s. Over the years, the band has carried that albatross gracefully as they developed into a full lineup with a sound which transmogrified into a razor sharp wit that remained tongue in cheek, foot in throat. Melding storytelling with snark, Lich King pays homage to thrash by telling it a bad joke and punching it in the face. While vocalist Tom Martin has retired from active touring, the band released The Omniclasm in early 2017 which runs the spectrum from snark on songs such as Cut The Shit and Crossover Songs Are Too Damn Short tocontinuing the Lich King saga with Lich King V: Stalemate and VI: The Omniclasm. The band has soldiered on with vocalist Zach Smith, suggesting that Lich King is just getting warmed up.
Discography:Necromantic Maelstrom (2007)Toxic Zombie Onslaught (2008)World Gone Dead (2010)Born of the Bomb (2012)The Omniclasm (2017)Cut the Shit music video (courtesy of Lich King)Lich King social media
#3 Iron Reagan

Formed from an aggregate of bands in 2012, Iron Reagan quickly released Worse Than Dead through A389 Recordings in 2013. Generating near instantaneous buzz, the band cranked out a split with Exhumed, followed by snagging a deal with Relapse Records. Pumping out The Tyranny of Will the following year, Iron Reagan quickly proved they're one of thrash's go-to bands. Featuring punk-laced anthems such as Miserable Failure, Eyeball Gore, and the blink-and-you'll-miss-it Your Kid's An Asshole. The Tyranny of Will showcased a group of musicians that not only knew what they were doing, but loved what they were doing. 2017 saw the release of Crossover Ministry, which contained a more cynical tone as evidenced in tracks like Dying World, Grim Business, and Dead With My Friends. Nonetheless, the band retained its irreverent punk rock tomfoolery ethos in songs like Fuck the Neighbors and Parents of Tomorrow. The album also featured guest appearances by Negative Self vocalist Andreas Sandberg and Screaming Females vocalist/guitarist Marissa Paternoster.Since their formation, Iron Reagan has proved their legitimacy in the world wide metal community.
Discography:Worse Than Dead (2013)The Tyranny of Will (2014)Crossover Ministry (2017)Fuck The Neighbors music video (courtesy of Relapse Records)Iron Reagan social media
#4 Foreseen

Heading overseas, the Helsinki natives formed in 2010 and went straight to work honing a razor sharp fury that culminated in their 2014 debut Helsinki Savagery. The band raged hard at the system in tracks like The Prowler, Structural Oppression, and Both Sides Lose while providing further ballast to the punk-metal bridge on Bonded By United Blood. The band was soon back at work, releasing 2017's Grave Danger. Containing a further developed sound, the album features a meaner and hungrier sound on several tracks including Chemical Heritage and Fearmonger. While their exposure in North America remains small, Foreseen have established themselves among thrash's young lions and it would be foolish to underestimate them.
Discography:Helsinki Savagery (2014)Grave Danger (2017)
Fearmonger song track(courtesy of 20 Buck Spin)Foreseen social media
#5 Vektor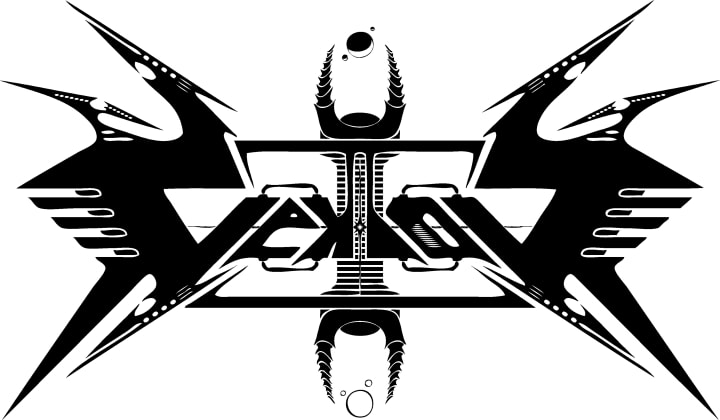 An unorthodox entry, Vektor was originally formed in in 2002 as Locrian. A name change and several demos later, the band debuted Black Future in 2009. Featuring a cerebral, science fiction-influenced sound, Vektor quickly showed they meant business. Outer Isolation followed in 2011, trimming the fat with mind blowing tracks like Tetrastructual Minds, Echoless Chamber, as well as the title track. This proved only to be a taste of things to come as 2016 brought Terminal Redux, a concept album that serves as the sequel to the previous album's title track. Vektor shows off their storytelling skills in album opener Charging the Void while developing newer progressive technique on album closer Recharging the Void. While recent lineup changes have put the band's future into question, Vektor remains a unique enigma in the metal world and shows that thrash isn't dumb all of the time. Discography:Black Future (2009)Outer Isolation (2011)Terminal Redux (2017)Ultimate Artificer song track (courtesy of Earache Records)Vektor social media
#6 Deathhammer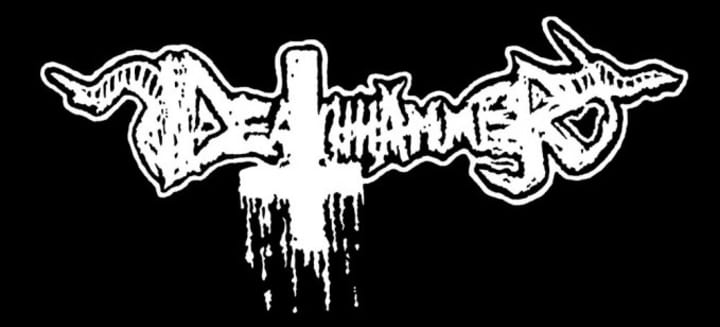 Once more we travel across the pond to the ancestral home of black metal, Norway. Playing to their strengths, Messrs. Sadomancer and Sergeant Salsteen started up in 2005 and went to work honing a blackened thrash assault that only Scandinavian masters can lay claim to. This sound first took shape in 2010 with debut Phantom Knights. Following a deal with Hell's Headbanger's Records, the band expanded their portfolio with 2012's Onward To The Pits. 2015 brought Evil Power showing a seasoned band on tracks like Warriors of Evil and Sinner's Possession as well as the bi-lingual bonus Total Metal. 12 years and 3 albums into their career, Deathhammer is a fun band that stays true to their roots and refuses to be taken lightly.
Discography:Phantom Knights (2010)Onward To The Pits (2012)Evil Power (2015)Sinner's Possession song track (Courtesy of Hell's Headbangers Records)Deathhammer social media
#7 Power Trip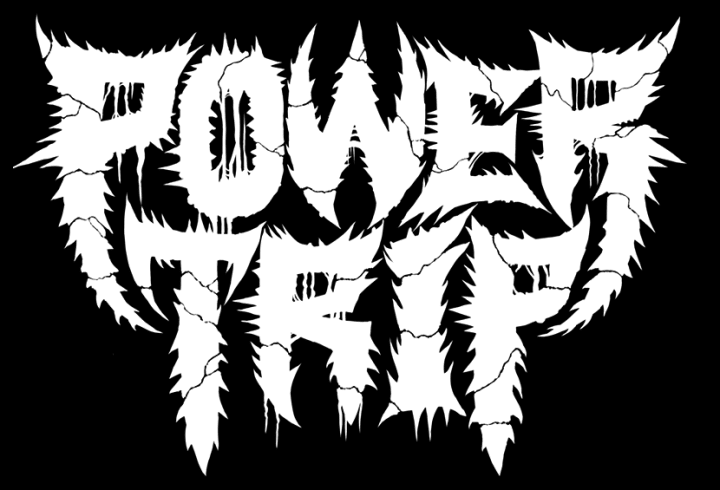 Arguably the angriest band on the list, Power Trip was formed in 2008, deep in the heart of Texas. Like other bands on this list, the members of Power Trip knew what they wanted from the start and forged a visceral strain of thrash firmly entrenched in thrash's hardcore punk origins. After catching the attention of Southern Lord Recordings, the band released their 2013 debut, Manifest Decimation painting a nightmarish portrait of our future on tracks like Murderer's Row and The Hammer of Doubt. After releasing a split with Integrity, Power Trip gave this portrait a fresh coat with 2017's Nightmare Logic. In addition to lead track Executioner's Tax, the band also asks its listeners if they're going to accept this future on songs like Waiting Around To Die and If Not Us, Then Who? While they have gained a great deal of momentum in a short amount of time, Power Trip knows where they want to go and how to get there, making these thrash champions all the more potent. Discography:Manifest Decimation (2013)Nightmare Logic (2017)Executioner's Tax music video (Courtesy of Southern Lord Recordings)Power Trip social media
#8 Negative Self

Heading back to Scandinavia, we have a previously mentioned band in the form of Negative Self. This writer recently discovered that Suicidal Tendencies worship is a thing in Sweden and Negative Self is the most prominent product of that movement. Picking up where the aforementioned band left off in the 90s, Negative Self presents an effective blend of crossover with mellow vocals, crisp guitar leads, and punctual gang vocals that will please the most hardened thrasher. Hardly by the numbers nostalgia, the band quickly proved they have the chops to run with the pack courtesy of their 2015 self-titled debut. With time on their side and whispers of an upcoming album, Negative Self stands poised to write the next chapter in thrash, armed with a sound that's remained untouched for 20 years. Discography:Negative Self (2015)Self Destruct.....The Pain Never Ends music video (Courtesy of Negative Self)Negative Self social media
#9 Frosthelm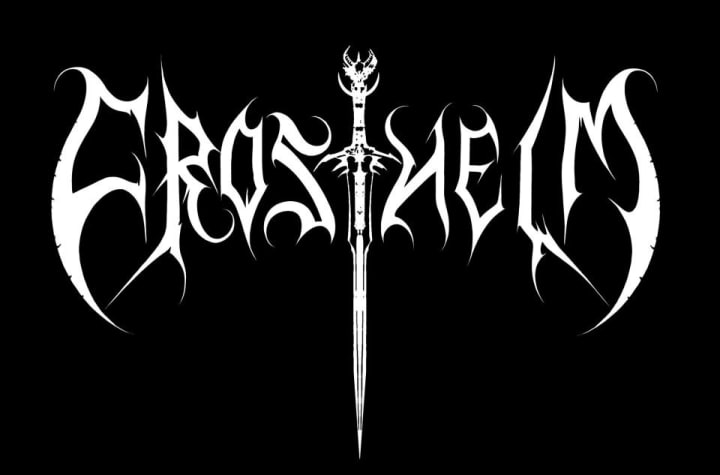 Returning stateside, Frosthelm hails from the icy plains of North Dakota. Forming in 2009, the band has set about creating their own blend of icy, blackened thrash. The band quickly mastered this blend on 2012 EP The Northwinds Rend Flesh, followed by their 2015 LP debut The Endless Winter. A well-kept secret in the American metal community, Frosthelm possesses the tenacity to become an epic, icy force in thrash's future.
Discography:The Northwinds Rend Flesh (2012)The Endless Winter (2015)Silent and Dark, The Everlasting Sky Music Video (Courtesy of Frosthelm)Frosthelm social media
#10 Suppressive Fire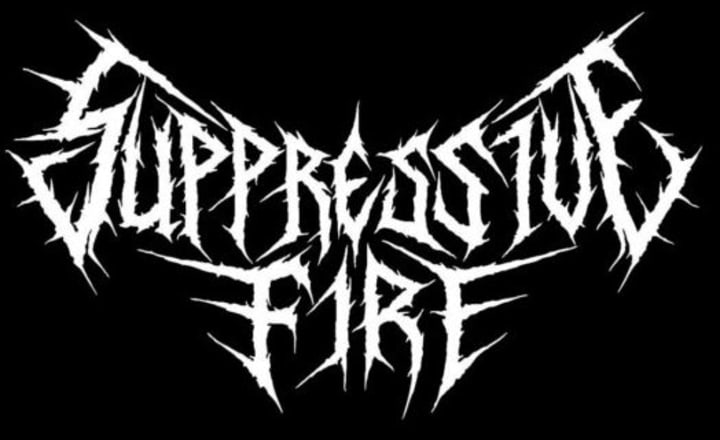 We conclude this article with the youngest band on the list. Native to North Carolina, Suppressive Fire formed in 2011 and spent their formative years molding into a blackened war machine delivering hellish tales straight from the front line. The young lions from Raleigh fired off their first round in 2016 with Bedlam followed by the 2017 salvo Nature of War. Tracks like Nuclear Dismemberment and No Man's Land exhibit a band that isn't afraid to dive head first into the shit. The future is a tricky creature indeed but if Suppressive Fire's current output is any suggestion, the band has several rounds left in the clip. As the band continues to gain momentum, one can only assume that future shots fired will have increased lethality and precision. Only time will tell and if you like thrash, Suppressive Fire is a reason to keep liking thrash well into the future. Discography:Bedlam (2016)Nature of War (2017)Vesicant Music Video (Courtesy of Suppressive Fire)Suppressive Fire social media