Art for our sake: six
Latest in a series of reviews of some of the great stories by Vocal Media Art community creators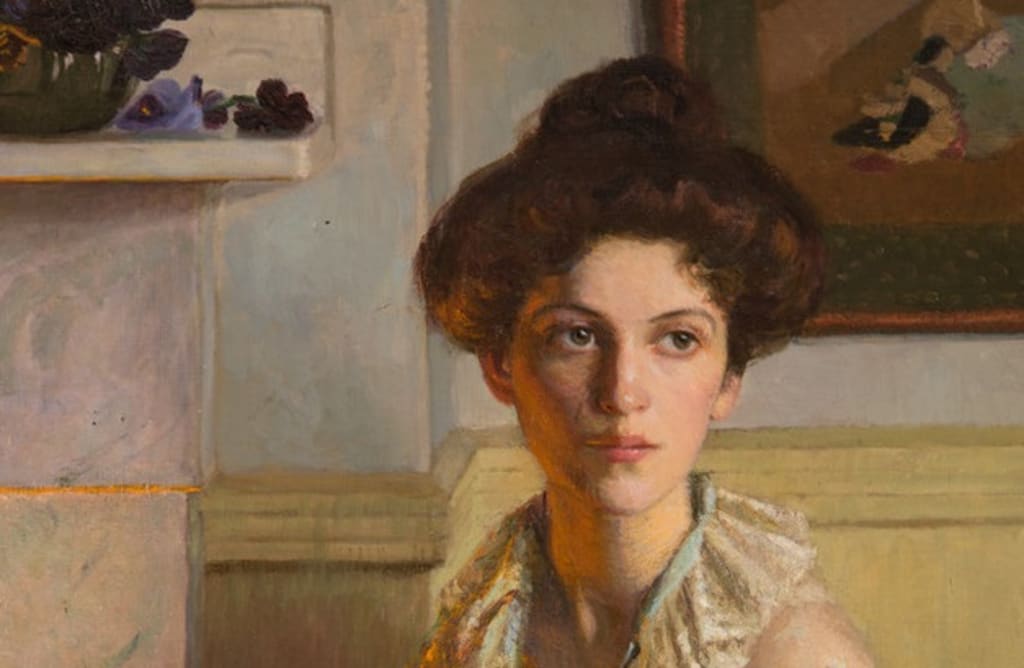 Detail from Lilla Cabot Perry, Lady with a Bowl of Violets: NMWA Washington DC
A little break since edition five. Sorry 'bout that but been doing some art appreciation at Tate Modern, Tate Britain, and the Mall Gallery among others. Always so much to see in London and never enough time to see it all. At Tate Modern I met some lovely people too, from the UK, Europe and around the world, many from various US states. One family were visiting London from Washington D.C., reminding me of a wonderful but brief visit to the National Gallery Of Art some 30 years ago. There I also had a chance to take a look around the National Museum of Women in the Arts, then still in its early days. The featured image is of a portrait by the American impressionist Lilla Cabot Perry. A picture that is forever etched in my memory as I bought a poster copy which kept me company on the wall of my home business office for a number of years.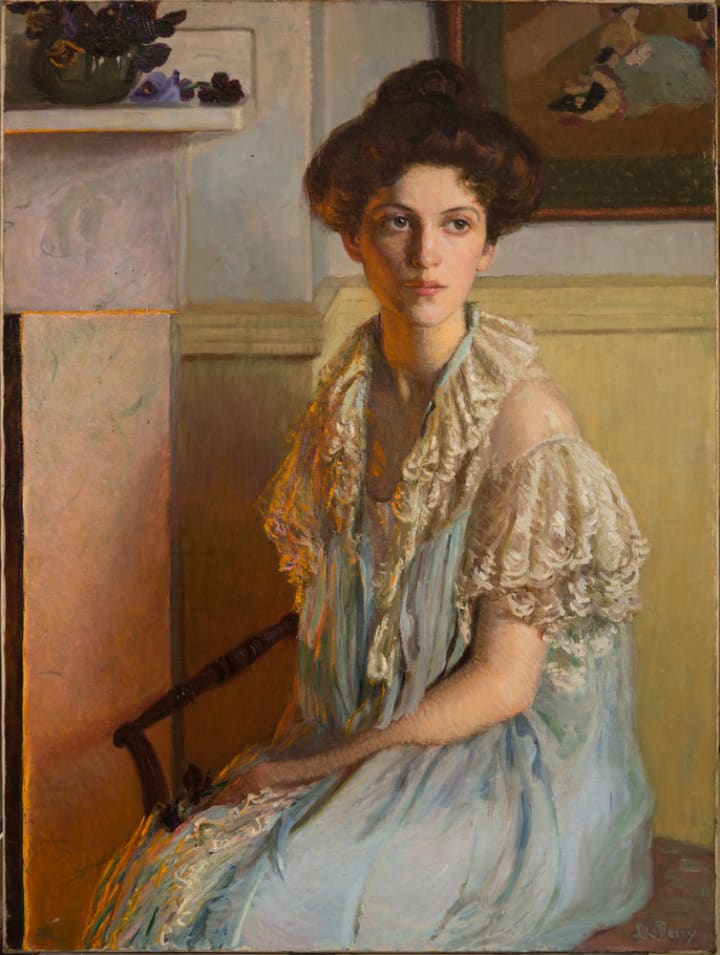 Just before I move on to this edition's selection of some of the best from the Art community, I wanted to highlight some of the worst. I will not name and shame, but several works I have looked at recently in the Art community were clearly generated by an AI chatbot-type application. How do I know this? Simple. The offending articles were boring, lifeless, full of cliched flowery adjectives, and were all broken down into neat little subtitled sections ending with "Conclusion."
If you are going to use AI, at least tell your audience you have done so, explaining what part of the process has been auto-written.
Now there is nothing wrong, as far as I am concerned, with using AI and other writing tools to support your research and writing efforts, as I sometimes do. But if you are going to use AI, have the decency to acknowledge the fact and add your own skill and effort to the mix. Don't just generate an article for click-bait. Vocal is no place for such spamming techniques. There may come a day when it is harder to spot AI garbage but for now, if you are going to use AI, make it clear to your audience.
Moving swiftly on to this edition's wonderful human efforts:
BODY ART
In(k) the Flesh, by Dana Stewart, is a fantastic celebration of body art. Congrats on the TS, Dana. More importantly, best use of images to illustrate a story I have yet seen on Vocal. I have no tattoos and probably never will have, but I always like to see other people's and often comment when I see a particularly good example. I can remember a time when only
Best uses of images to illustrate a Vocal Story that I have seen so far
sailors, builders and road-workers had tattoos. No self-respecting woman would consider defacing their skin in such a way. I had to bite my tongue when my teenage daughter first came home with a tattoo 🤣
STUCKISM
Frank Auerbach's work is sometimes troubling and this is one reason why we don't see much of his work. It was therefore sheer delight to see Stuckism, truth and haunted souls by Darkos. This work considers Auerbach alongside Leon Kossoff and does so in a way that brings meaning and resonance. A truly poignant read.
BLACK STAR OF FREEDOM
From painting to monumental architecture, please take a look at Nii Lantey Parker's Exploring the symbolism and legacy of the Black Star Gate in Accra, Ghana. The Black Star Gate, explains Nii Lantey, is a remarkable
monument "that symbolizes the nation's struggle for independence and the resilience of its people. Erected in 1961, the gate's imposing archway, adorned with the iconic Black Star emblem, symbolizes the triumph of Ghana's sovereignty and the aspirations of the entire continent. The emblem, a vivid representation of African freedom, takes center stage on the arch, evoking a shared sense of pride, determination, and collective identity."
I had the honor of visiting Accra and seeing this awe-inspiring monument during the year of Ghana's 50th anniversary, in 2007. I was then working for a Ghanian company in London, visiting business partners in Accra. While touring various districts of the capital, I was particularly taken by the powerful simplicity of this monument with its black-star emblem.
ART AND SUFFERING
'Suffering for your art', can be a bit of a throwaway comment but how much art is actually derived from suffering? Can pain be your muse?
In the world of creativity, suffering frequently serves as the silent muse that directs the hand that holds the brush.
ma Qiaoli's thoughful piece certainly explores the concept of the suffering artist.
MURALS
This featured image speaks for itself. Please take a look at one of August's top stories by Cendrine Marrouat, the second in a series of photographs documenting her favorite murals in Winnipeg, Canada.
Sneaking in one of my own efforts:
Poor John Constable suffers from lack of being fashionable in today's go-getting age of quick-fire artistic statement. To me, the artist is still something of a revolutionary of his time. Please take a look at this article to see what I mean.
O ~ 0 ~ o
Thanks for reading
Ray
If you liked this article, you might also like:
Looking up at Art:
O ~ 0 ~ o
About the Creator
Author based in Kent, England. A writer of fictional short stories in a wide range of genres, he has been a non-fiction writer since the 1980s. Non-fiction subjects include art, history, technology, business, law, and the human condition.
Reader insights
Be the first to share your insights about this piece.
Add your insights