Why Quibi Will Be A Big Success In 2020
Premium short-form mobile-only content platform Quibi is already changing how content is consumed, and it's just the start of the decade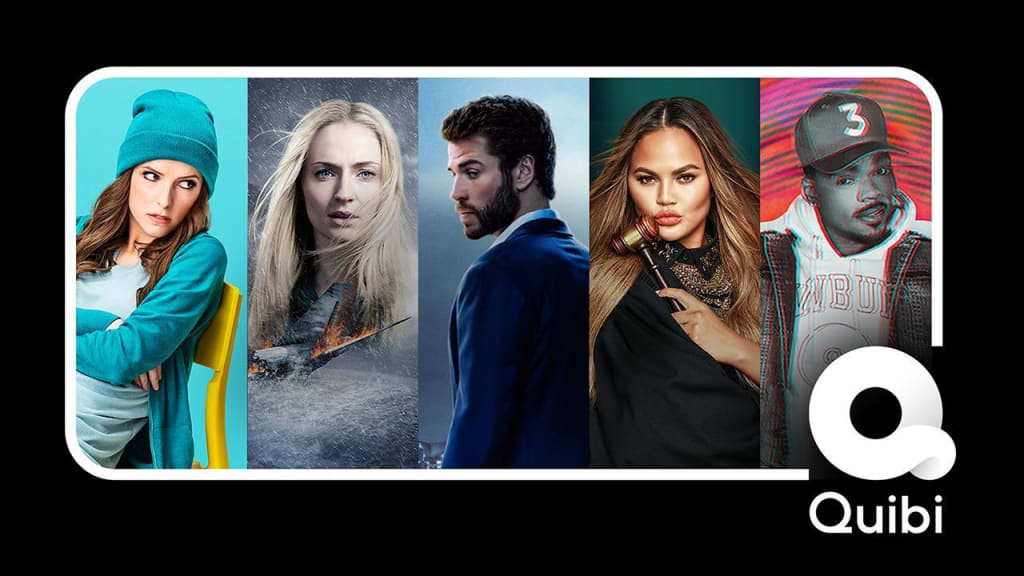 Quibi launches new 6–10 minute episodes (or 'bites') daily
Early Adopters Think Premium Mobile Content Is Here To Stay
When you look at any adoption cycle for new technology, it usually goes like this. Early adopters are the first to support an innovator's product when a product launches. Early adopters like an idea so much they want to be among the first users to support that product or service. Next comes the early majority crowd, usually influenced by early adopters and more pragmatic, wanting a product that has been tested and has proven value. The remaining two groups, the late majority and the laggards, are the most conservative and skeptical of the population, roughly about 34% and 16%, respectively, according to The Daily Egg. And with millions of downloads within the first few weeks Quibi is at already at the stage between the early majority and early adopters.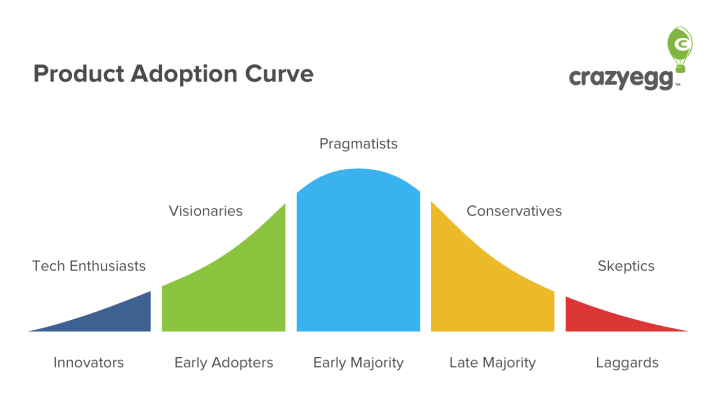 Both groups can be relatively more price-sensitive, skeptical, and quick to disbelieve any improvement or productivity arguments. In the context of Quibi, which instantly appeals to a younger more mobile and those who enjoy attention-grabbing content would love to try Quibi and will find the greatest value in Quibi at the beginning of the cycle. On the other hand, many film gurus and classic cinema fans could be a more hesitant group finding little value in the hype of watching cinema-quality content vertically on a mobile device. This is largely because films and television shows were traditionally meant to be enjoyed in a theater or at least on a television at home.
300,000 Downloads On Day One
Deadline reported one the first-day Quibi was released the app passed 300,000 downloads combined between both Apple and Android devices. However, this is in comparison to Disney+ with 4 million downloads on the first day. Granted, Disney is a more significant name with arguably a larger platform, advertising budget, and proven audience. Quibi's day one is sadly less than 10 percent the number of downloads that Disney saw. Notably, Quibi offers a 90-day free trial to entice new users, whereas Disney+ only offers a 7-day free trial. Quibi now ranks number 4 on Apple's App Store in the U.S., where it is number 80 on the Google Play Store.
Currently, T-Mobile U.S. is offering a free one-year subscription. We currently don't know if after the trial period users will continue paying $4.99 per month for an add-supported subscription or $7.99 for ad-free.
Most Dangerous Game Is A Hit
As much as 8–9 minute bite-sized episodes may be, the reality is we are really watching a movie broken into chapters. New episodes come out during the week to entice our appetite for more, and the new Quibi show "Most Dangerous Game" succeeds well in teasing us. The first three episodes released on April 6, 2020 and opens with Hemsworth's character, Dodge, visiting a man named Miles Sellers (Christoph Waltz), the president of a company called the Tiro Fund.
The show is set in Detroit and depicts Dodge struggling financially convinced Miles will help him get a loan, he proposes another idea: a game where he is hunted. Miles explains the details of the game in episode three, where we quickly realize Dodge is seriously considering a game where he must run for his life. Dodge accepts the terms laid out by Miles and the following day meets him in a cafe for the game to begin; this is when Miles gives Dodge the phone that tracks him and tells him he has exactly 24 hours until sunrise the following day to play the game, escaping his captors at every turn.
The Future Of Mobile Television
If there is one thing for sure Quibi shows us about the future of mobile streaming in the age of 2020, is that our attention spans have shortened to the degree movies now must be broken down and spoonfed to us to keep us adequately entertained. Whether audiences like this format, and whether it is profitable long-term have yet to be seen. Though for the meantime, many users like myself will continue enjoying their 90-day free trials and poking around the app to see what new content Quibi has to offer us daily. Maybe Quibi can keep us entertained for years to come.