Buyer's Guide
Top 10 Laptops for Photo Editing in 2018
It's a classic story: You got Photoshop ready to install, and you now need a laptop that can actually run it well enough to be worth your time. You might want to look at these quality laptops for photo editing for your next selection.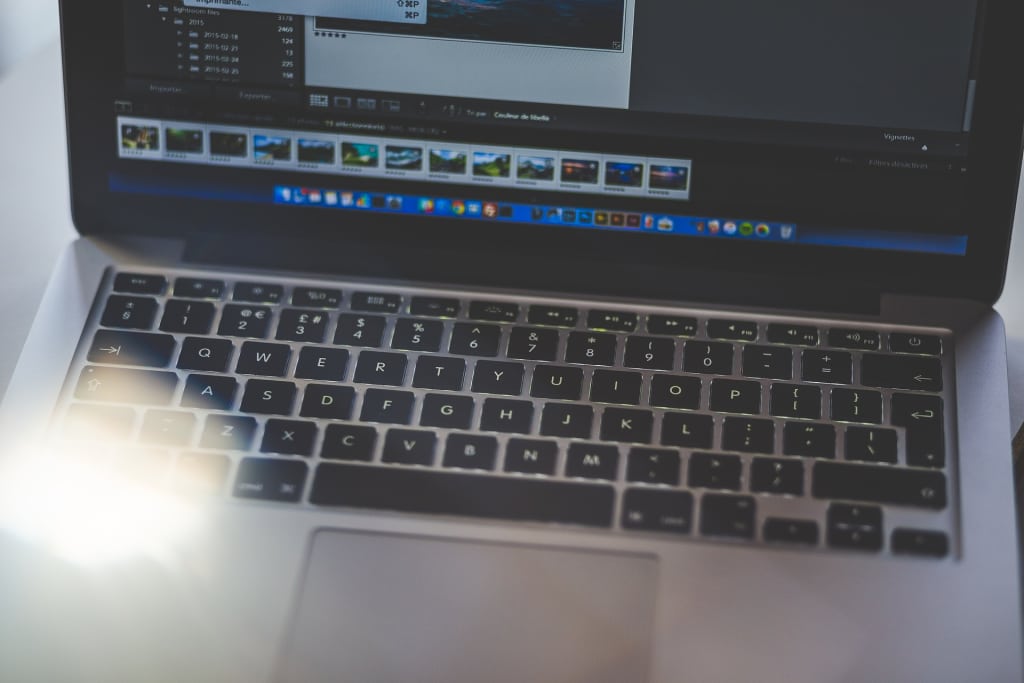 If there's one thing that has become very clear in recent years, it's that certain professions need better quality laptops than others. Most writers can get away with having a computer that's old enough to drink, but when it comes to graphic designers and photographers, it's a different story.
People who want to work with graphics and photographs need to have high quality laptops for photo editing, logo creation, and more. A laptop that doesn't have a high enough processing power, or a monitor that displays an assortment of vivid colors will end up harming your ability to do your work.
Anyone who works in visuals knows how crucial having a good computer can be. Having a glitch, crash, or stall happen while you're editing is infuriating. That's why these top picks are the best computers to own if you want to flex your Photoshop muscles.
When it comes to finding high quality laptops for editing your photo, you really can't get better than Asus's Zenbook. This PC laptop comes with ample storage for your files, a lightning-fast Intel i5 processor, and an excellent HD display for viewing your shots in style.
Light as a feather and offering up two different USB ports for your storage pleasure, this is a laptop that's basically designed to be a photographer's best friend.
The Acer Aspire line has long been known for offering up high quality hardware, and the E15 is no exception to this rule. Generally regarded as a "best bang for your buck" option, the Acer Aspire E15 has great storage capacity, a good processor, and a full HD LED display.
You're going to love having Acer laptops for your photo editing adventure, simply because they are so reliable. The E15 has the perfect stats for beginners that just need rudimentary power for their edits.
When you hear the phrase, "NVIDIA graphics card," you know you're in for a treat! Dell's Inspiron i5577-7359BLK is one of the best laptop picks you can have in the realm of high performance photo editing hardware.
The Inspiron i5577-7359BLK is a computer that actually goes beyond mere photo editing and extends its massive power to video editing. With 1,000 GB of storage space and a very impressive amount of RAM, you can basically do anything you want with multimedia.
You really can't have a list of laptops for editing your photos without including at least one or two offerings from Apple. Truth be told, every Apple product is pretty much designed to be a photo editing tool. However, some are definitely better than others.
If you want to be able to upload your edited photos to a USB drive and do other similarly photography-standard tasks, then your best bet is the Apple Macbook Pro. A 13" display with a touch bar will allow you to get all the goods you need for your editing endeavors without the price tag of a larger laptop.
Being able to get every little detail of your photos picture-perfect isn't always easy. With the ASUS VivoBook Pro 15, though, you'll have a much easier time spotting flaws, seeing solutions, and getting every little pixel in place.
This laptop has all the hardware you could ever need to make your Photoshop work a cinch. From its awesome NVIDIA GTX 1050 graphics card to its full terabyte of storage, this makes most other high-end laptops for photo editing look under-equipped.
Photographers who love to edit on the go will love the VivoBook Pro 15's build. Since it only weighs 5 pounds and has an easy-use touchscreen, you can bring your work with you anywhere you go!
The Microsoft Surface Pro isn't like most other laptops for editing photos. It's far smaller, way lighter, and also just seems more like a tablet than it does a high-end laptop. Don't be fooled by its ultra lightweight appearance; it's a heavy duty laptop!
Photo editors will love the way that the Surface Pro blends the perks of owning a tablet with owning a laptop. It boasts up to a terabyte of storage space, ultra-fast processing, and a stylus pen that allows you to draw on your laptop for quick edits.
Versatility, thy name is the Microsoft Surface Pro.
Dell's laptops are favorites among business owners, and it's easy to see why. They are incredibly versatile machines that also happen to be perfect laptops for editing photography, video editing, or just updating your office's spreadsheets.
This laptop turns into one of the best choices for photographers and graphic design aficionados thanks to its UltraSharp 4K Ultra HD display that literally spans every corner of the laptop's screen.
As technology continues to advance, more and more photo editors are starting to prefer styluses and touchscreen editing to traditional editing using a mouse. Unsurprisingly, newer laptops for photo editing tend to feature stylus usage as a way to cater to new graphic designers.
HP's Spectre x360 is a great example of how tech can harness the utility of a stylus and the specs of old school gaming laptops to create an amazing piece of editing equipment. If you have a decent budget and want a great laptop, this is it.
If you love the power of the Microsoft Surface, but want even more ease of use on the go, then you'll fall in love with the Microsoft Surface Book 2. This laptop is specifically designed to be a portable studio that is as versatile as possible.
It has all the power of a laptop, but also has a detachable touchscreen monitor that allows photo editors to tap away problems with a stylus or a finger. Getting high resolution photos to look their best has never been easier—even if you're editing while you're on a business trip.
Lenovo jumped on the multi-use laptop bandwagon recently, and their offering is one of the better laptops for photo editing because of it. This tablet-laptop hybrid offers HD screen quality, 24 GB of RAM, two terabytes of storage, and a really elegant design.
It's one of the top laptops for video editing, so if it can handle moving pictures, you can expect it to work wonders with all the photoshop hacks you know too!