Smart Home Gadgets You'll Actually Use and Love
The market for "smart" appliances has taken off, but do we really need a smart toilet bowl cleaner? These are the best smart home gadgets that you'll actually use and love.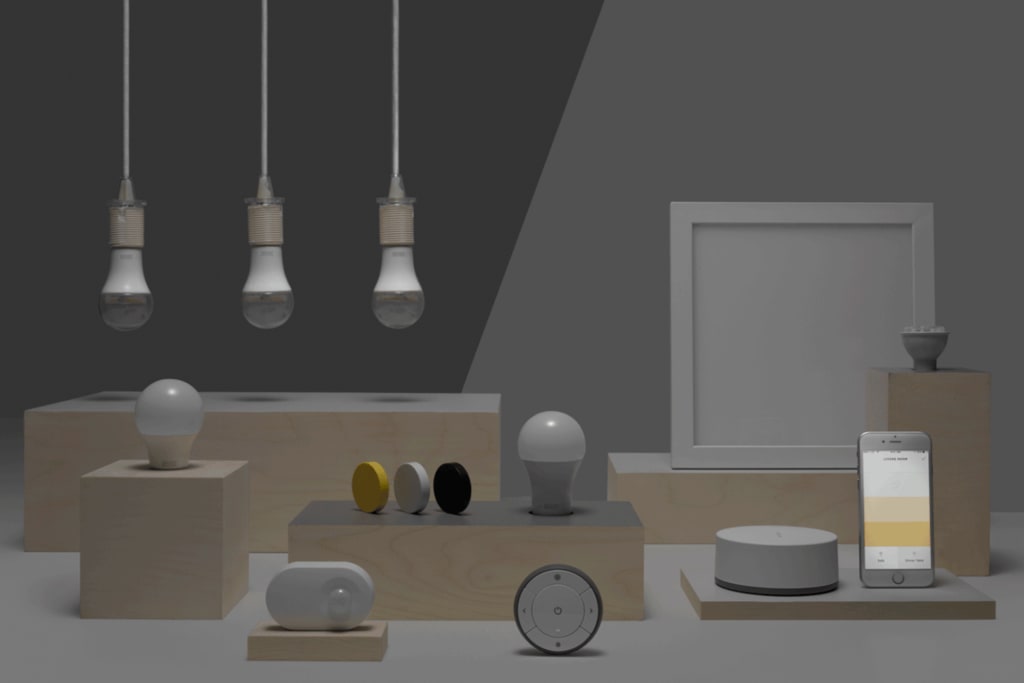 Create your home into a space that is easier, safer, and most relaxing with these ten smart home gadgets. Though there seems to be a market for unnecessarily expensive gadgets that just happen to connect to your phone, these appliances will improve your life.
We have included a thermostat, smart plugs, a surveillance camera, a smoke detector, and even a smart router to make all of your smart devices work seamlessly. However, you must be warned before diving into this article: there are a few devices on our list that you never knew you needed, and you might just have to purchase all of them.
Nest is one of the best brands for practical and helpful smart home gadgets. Our first choice is their Thermostat E, which is a smart thermostat that is installed in your home and connects to your phone, laptop, or tablet, for an easy remote control.
It also displays a frosted look, disappearing seamlessly. Instead of looking like a bulky piece of technology, the thermostat doesn't have a blaring bright screen, and has technology to defuse the display.
Connect it to your Amazon Alexa, and you will be able to change the temperate in your entire home with just a few spoken words. It will also turn itself down once you leave the house to preserve energy, while still keeping the house a comfortable and safe temperature.
The Hue LightStrip Plus Indirect Lighting by Philips is a flexible light source installed seamlessly in your home that will connect to your devices for easy control. As one of the best smart home gadgets, this light strip is compatible with Amazon Alexa, Apple HomeKit, and the Google Assistant.
Place it on the trim of your walls, on the edges of the carpeting, or simply any place you might want a little more light. It is most commonly used to brighten an entire living space. It's easily controlled with your phone to create mood lighting, different color hues, or simply a fun atmosphere for a party. There are even options for a cooling tone, perfect for getting ready for bed.
We bet you didn't think you would need a smart plug, but we assure you it will make your life easier, with an easy installation and a relatively affordable price point for a smart device. These mini smart plugs are produced by WEMO, and can be used in any outlet in your home. Once installed, you can customize the use of your home's electricity.
As a way to customize your electricity scheduling, this is all done via remote control on an iOS or Android app. It can also be easily connected to an Amazon Alexa or Google Assistant.
As a great way to schedule your light usage, or just an easier way to unplug, without reaching the outlet, these smart plugs will soon be in every room of your home.
An obvious choice for one of the best smart home gadgets, but a product that cannot be forgotten on an ultimate list such as this, the Google Home is one of the best options to upgrade any smart home. As a much easier way to collaborate with your other smart devices, this is the home base for easier and faster communication with your home appliances.
It will truly simplify your everyday life, and provide your home with a wonderful speaker, a staple item for any house. It is also compatible with any Android or iOS operating system.
A smart home surveillance system is an incredibly proactive investment to make for any home. And with technology such as this, it would be a mistake not to take advantage of one of the most impressive options to keep watch over your home.
The SmartCam HD Plus Indoor 1080p Wi-Fi Network Surveillance Camera by Samsung will act as a guard for your home. It's memory slot can accommodate up to 128GB of storage and allows you to talk to those at your door.
It has a two-way talk function that will notify you each time there is motion at your front door. After the notification has been sent to your device, you will be able to see, live, who is visiting.
If it's the mailman, you may want to tell him to leave the package on the door, or if it's your neighbor, you'll be able to tell them when you'll be home. But most importantly, it will be of use if there is an unwanted predator on your property, or if someone decides to take something that isn't theirs, or worse.
You will be completely confident in your smoke detectors with the upgrade of these smart battery smoke and carbon monoxide alarms. As one of the most useful smart home gadgets, Nest has created a foolproof way to keep you, your family, and your home safe.
If there happens to be a problem in your home, a voice will alert you to any problems. You can even connect the devices to your Wi-Fi as a way to connect the alerts to your phone, for when you aren't even home. It will tell you exactly where the smoke or CO is coming from, and the levels.
Always be aware of the state of your home with this gadget. After the installation, you'll feel much safer.
For only $100, you can upgrade your garage door opener into a smart device. With smartphone control, your garage door opener will be much easier to use, you'll never lose it, and you'll be able to set up customized notifications and alerts. Once connected to your device, you will be notified each time your door opens or closes, in real time.
A simple concept, but one that will make your life that much easier, you won't worry if you left the garage door open again. You can even link your MyQ account to your Google Assistant. It is easy to install and even easier to access.
You might think that your current router does all that you need it to do. However, a smart home router does much more than you can imagine. This router will also function as a hub for home automation. It consists of a base unit, as well as smaller units that will help link WiFi that might be too far to reach. This will amp up your internet speed as well as quality. It will also support hotspots.
Just one router will cover a five to seven-room house or building. As one of the best smart home gadgets, this will, of course, also connect to your phone and other devices, allowing you to manage your smart home with much more ease.
Plus, it will be compatible with ZigBee and Z-Wave devices. In simpler terms, you will be able to control as many devices as you please.
Supported by Android and Apple iOS devices, this HomeKit Bluetooth Deadbolt Retrofit Smart Lock by August is yet another way to secure your home for the better. Easily connected to either your smartphone or tablet, or both, the device is simply a smart lock that will replace the interior of your deadbolt.
It will automatically unlock the door once you arrive, as well as ensure it will be locked behind you. It also provides the opportunity to create virtual keys, which can be used on trusted guests.
These can used for either weeks, hours, or simply minutes. Plus, it's connected with an app, which features a log of each of your enters and exits.
To complete our list of the best smart home gadgets, this Energy Star four door flex french door refrigerator by Samsung is a great addition to your smart home. The features of this product include a food manager, this will allow you to create shopping lists and see into the refrigerator, a family connection, which allows you to share documents such as photos, notes, and memories, and even entertainment, where you will be able to stream videos, music, and television.
Though very pricey, it's well worth the money for those who are constantly in the kitchen and grocery store. It even includes voice-activated features, as well as triple and metal cooling to keep your produce fresh.
product review
About the author
Passionate about writing, animals, makeup, movies, friends, family, learning, exercising, and laughing!
Reader insights
Be the first to share your insights about this piece.
Add your insights