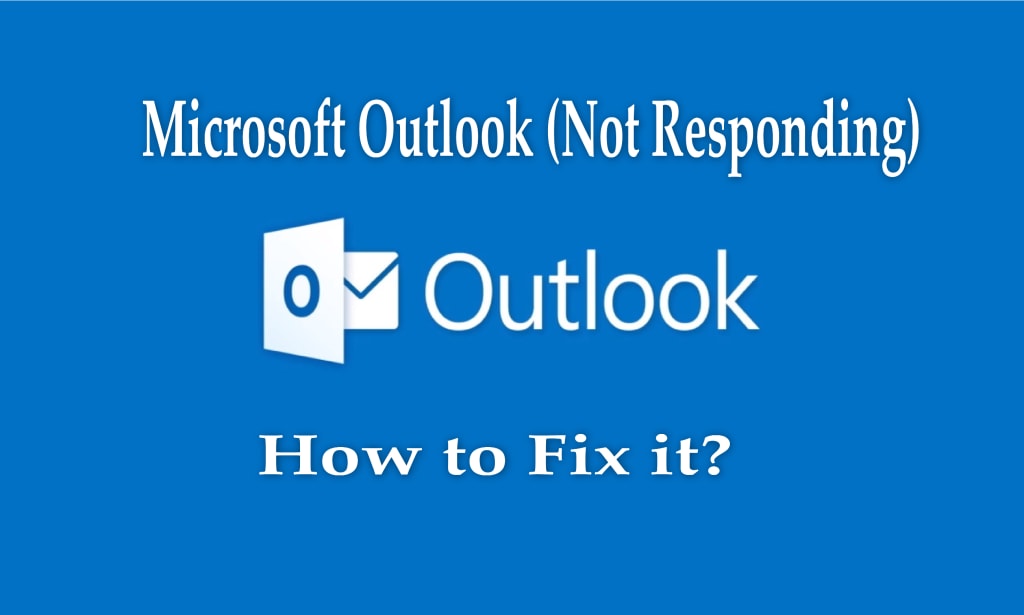 Microsoft to fix an Outlook error that prevents you from viewing or creating email
A new update prevents users from creating or viewing email in the Microsoft Outlook desktop client, according to numerous user reports. Microsoft Outlook not working suffered a massive hour-long outage tonight, with users reporting that they cannot view emails or create emails with Outlook for Windows.
This problem mainly manifests itself because some messages cannot be viewed or delivered, and users have a blank screen in Outlook shortly after receiving or sending emails.
"I cannot get the messages to fully load in Outlook. If I go to the web interface, they load, but not in the application itself, "wrote one user in a Reddit thread. The problem I see is that when you click and open an email, the text appears for a second and then disappears.
How to troubleshoot Microsoft Outlook when viewing and creating emails
To fix Outlook error where emails cannot be viewed or composed, please follow these steps:
Open the command prompt with administrator privileges.
Type cd "C: \ Program Files \ Common Files \ microsoft shared \ ClickToRun" and press Enter.
Enter officec2rclient.exe / update user updatetoversion = 16.0.13901.20462
Hit enter.
Restart the Outlook client.
Once done, sit back and wait while the Outlook update rolls back. We have tested it on our systems and it worked perfectly.
If you have followed the steps correctly, Outlook should no longer experience email problems.
Note that Office updates are sent automatically, which means that you will also need to temporarily disable automatic updates.
To turn off Automatic Updates so that Outlook does not try to update itself one more time, start the Outlook client and click File> Account. On the next screen, click the "Update Options" button and choose Disable updates.
Microsoft is rolling out a fix for Outlook email problems
In a series of statements, Microsoft confirmed that they have identified the root cause and that the fix is being rolled out worldwide.
Microsoft also pointed out that the Outlook error where emails are partially loaded will be fixed
"For the next 3-4 hours." After the solution is deployed, users will need to restart the Outlook client to view and create emails again.
"We expect to restore service to affected users by May 12, 2021 at 3:00 AM," the company said in a new statement.
Microsoft says a "configuration update" caused a global Outlook outage
Microsoft is trying to fix a worldwide outage after a software "configuration update" left many users without access to their Outlook email.
"We have received reports of users experiencing problems accessing their Exchange Online accounts through Outlook on the web," an official Microsoft account tweeted Thursday morning.
Several hours after users started noticing the outage, Microsoft said it had discovered the cause of the outage.
Solution 1: use Microsoft's Fix It For Me
This solution works if you use Outlook in an organization. If you are not part of an organization, you will be redirected to a different help page.
When you click on a hyperlink, you will get one of the following error messages:
This operation has been canceled due to restrictions in force on this computer. Please contact the system administrator.
Your organization's policies prevent us from completing this action for you. For more information, contact their help desk.
Solution 2: start by resetting your default browser
I can often fix my Outlook hyperlink problem by resetting my default browser to Microsoft Edge or Internet Explorer. I start with this step, even if I plan to use Firefox or Chrome as my browser. I choose this path because I have been more successful, which brings me closer to my ultimate goal. And if I call Microsoft, they will suggest that I switch to Microsoft Edge anyway.
To make Microsoft Edge your default browser,
Open Microsoft Edge.
Press Alt + f to open the browser menu options.
Select Settings from the drop-down menu.
In the navigation bar on the left, select Default browser.
If Microsoft Edge is not your default browser, click the Set as default button at the top.
Close the Settings tab.
Test a hyperlink in Outlook to see if the web page opens in Microsoft Edge.