How To Protect Your Personal Information From Hackers
Safeguard Private Information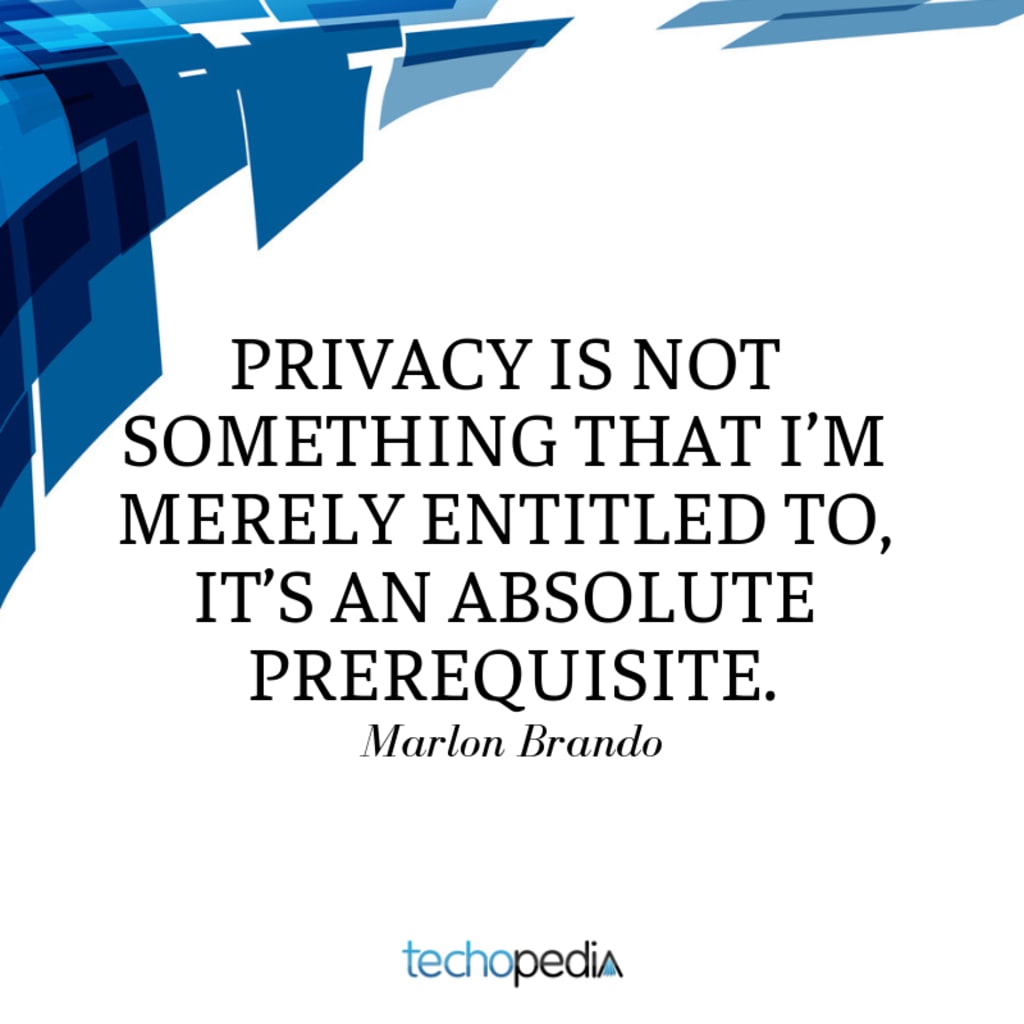 Why is it important to protect your private information?
I have learned that everything I do require me to plug in my personal information via the internet or over the phone. I know I am not the only one who gets frustrated with scam emails and harassing robot calls. It seems like every day if you're not paying attention you could be a victim of hackers trying to obtain your personal information.
As an information technology specialist, I get asked a lot of questions from customers who call into my help desk department concerning breaches and lock outs with their accounts. They want to know if there are ways to stop hackers from constantly gaining access to their personal information.
I find that I constantly am helping customers reset passwords, change phone numbers, recover usernames, and delete accounts all together. Usually the regular everyday situation I seem to experience. However, I have tried asking other like-minded techies about this same situation.
How can we better protect our personal information from hackers?
When I speak with customers I usually list these ideas for starters. The protection you want for your privacy is really determined on your needs and what works best for you. I can advise and help point you to the website, stores, and products. Everyone's purpose, functions, and operations are not the same. Below are some key suggestions you can start with first.
1. Create long passcodes rather than small easy to remember codes
2. Store passwords or passcodes in a secured location
3. Download smartphone, computer, or tablet password authenticators
4. Start using security keys for business/personal/bank accounts: they can be purchased for a small fee or search google for free ones
5. Download anti-virus, virtual private networks, malware, and spyware software to scan your devices regularly
6. Don't open emails or texts from unknown addresses or contacts
7. Use external storage hardware that's portable where you have easy access
8. Don't share passwords and codes with every one, and if you have, you may want to change it not everyone is trustworthy nowadays
9. Write your passwords and codes down with pen and paper, place in multiple places where you know you have access to all the time
10. Get professional help from best buy, local computer service providers in your area, phone companies like Att, Verizon, T-Mobile etc.
How can we stop using our social security numbers and utilize another identification source for individuals?
It's hard to answer that question I think. We all want change to take effect when we have so much illegal crimes like this going on daily. In order to stop these predators from stealing our personal information, can we place a worldwide law that prohibits individuals from providing social security numbers, home address, and account numbers. I think there should be a way to create another identification source were you can release that information on your own without giving it away freely and it ending up on the market or someone else stealing it.
If we have to fill out and screen individuals for jobs, passports, driver's licenses and other miscellaneous applications. Why can't it be harder for our personal information to be screened the same way and not stored in so many different systems and locations? When that company or department gets breached or hacked it's not a big deal until the data is released. We as individuals don't find out until months or years later when they are trying to give a class action settlement on billions that was already stolen and not reported.
Are you afraid to give out your information now or how was it decades ago?
Thirty to forty years ago we didn't have internet the way we do today. Individuals had to write paper checks, cash paper checks, and use paper money quite often. Paper was the way to go and live nationwide. Now we are scanning everything with an electronic credit card, bank card, and on our mobile devices. I don't feel like my information is protected as much as I'd like it to be. It seems like the more technology we incorporate into the banking systems, emails, and day to day activities, the easier we are allowing our information to be taken from us and used by others.
How would you like to see change with protecting our privacy and personal information? Please like, share, and comment!
About the Creator
I focus on creating inspirational poems, educational, and spiritual healing blogs from personal experiences. My topics help motivate people to heal from toxic relationships, mental health, and addictive behaviors.
Reader insights
Be the first to share your insights about this piece.
Add your insights