How To Create a Tech Podcast That People Actually Want to Listen To
Whether discussing new trends in the market, or showcasing newer forms of technological concepts, the necessity to know how to create a tech podcast is more popular then you might think.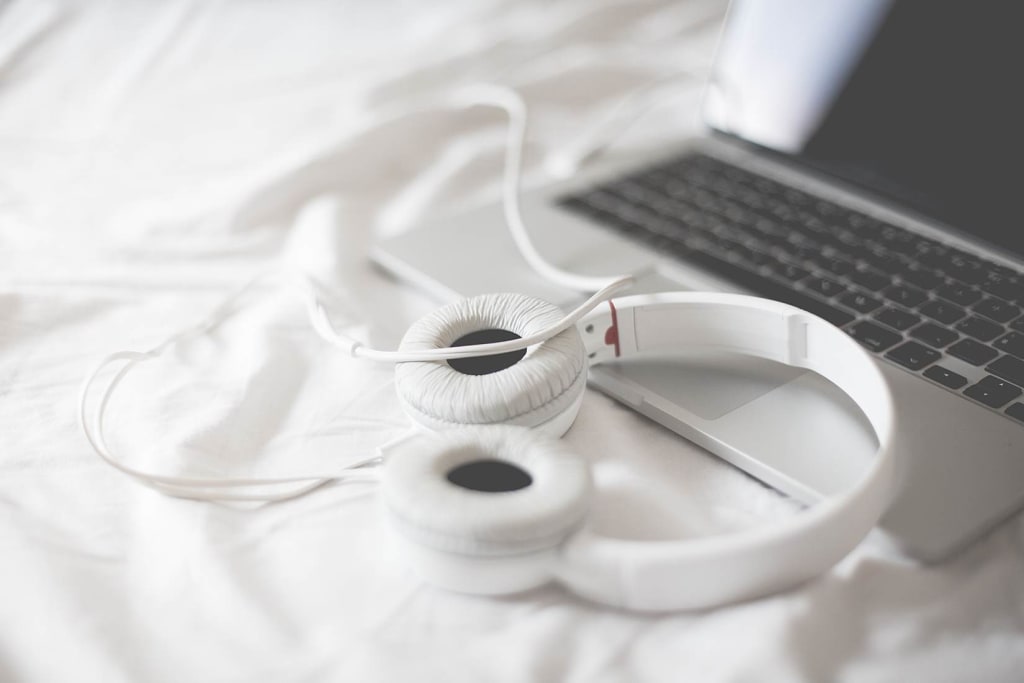 Though I'd typically say there's enough of them out there, quite frankly it has become clear to me that most people can't get enough of them, which is why you'll need to know how to create a tech podcast (it's easier than you may think). Despite what you might think, the more difficult concept under podcasting is not the actual work of it or making it, but the overall listening base that comes after. If you're new to the world of podcasting in general and don't exactly know the ends or outs of the entire business (which, it is, more or less, a business), then I'd look to something else, unless you're more than willing to take a dive into the literal unknown of this educational, web-based phenomena.
Before you even begin to look at the various ways in designing your podcast, you first must understand what exactly is your topic of discussion, how many episodes to release per week (or per month), who your audience is, and where you think it will head in the future. Not all podcasts start out on the right footing, nor do they all discuss their field in the same light as when they had initially began their show, which is why a more fluid examination into what your podcast means is necessary for its later growth.
Shaping the Podcast
Do you have what it takes to be a podcaster? This is literally quintessential if you want to learn how to create a tech podcast. Before you even begin to research new gadgets of 2018 you won't believe exist, you'll have to put your podcast to work, or hit the drawing board, as many might say.
Shaping your podcast isn't easy, but it is necessary if you want to maintain a well-attended and well-numbered audience base. First and foremost, you want to make sure you have the right technology itself, utilizing editing software and high audio quality is key. Furthermore, you want to make it known that your podcast isn't just one in a million, but one of only one, in that you don't want to have similar (or even identical) podcasts out there, otherwise why would the ubiquitous "they" listen to yours?
Making it Fun
Lauren Lapkus, from "With Special Guest," says this on her view of podcasting:
"The secret to podcast success is making it fun for yourself."
Obvious as this statement may seem, many want to believe that podcasting in of itself is fun, but let me be the one tell you: it's not. It's work, as is anything one feels passion for, but in this case, per Lauren Lapkus' recommendation, making it fun and worthwhile for both listeners and your staff is an important concept to uphold.
Linda Holmes, from NPR's "Pop Culture Happy Hour," says:
"If you listen to people who make other shows, if you engage with people who make other shows, you can learn so much about what you want to do with your own show."
Going hand in hand with making it fun is also learning from the best; you can't learn how to create a tech podcast if you don't even listen to podcasts, or don't know any of the best off the top of your head. Being engaged must be incorporated into your own engagement of podcasting and will serve as among the most important tips in learning how to make the best out of your program.
Going by the Numbers
A recent study preformed for the 2017 Infinite Dial Study by Edison Research and Triton Digital showcases how media and technological use since 1998 has risen on a dramatic scale and invite some truly interesting numbers on the use and listening base of podcasts.
The study proves that nearly 67 million people have listened to a podcast in the last month, and of that 24 percent of Americans, 42 percent actually listen to the entire podcast. These numbers only continue to increase the more one looks into how to create a tech podcast, which are even listened to in a variety of contexts; 69 percent of all podcasts are consumed off a portable device, more often than not listened to while walking or on the go.
Among other things, the most obvious take-way in learning how to create a tech podcast is the necessity of good technology. Before you even begin to design the nature of your tech podcast, you might want to ensure you can afford the high quality technology and audio editing that goes into podcasting in general.
To begin, you'll absolutely need at least one XLR microphone, like the one shown above. If you're planning on having guest appearances, or want to have multiple people on the show, you'll need more microphones, in addition to some serious recording and editing software, like Adobe Audition, Audacity, or even the Mac-based GarageBand. You won't need it per say, but it's great to have a Pop Filter and Boom Arm.
Structuring
Now that you have all the right tech for your tech podcast, you'll need to design the actual structure of what you're going to showcase, talk about, and overall preform. Are you going to be the host, or someone else? Are you researching and making all the questions? Who's on editing? These are all questions you must ask yourself as you begin learning how to create a tech podcast.
Some ideas as to how you can structure your content include interviewing, solo discussions, multiple hosts, a narrative story, hybridizing all of these functions, or creating your very own. You'll also want to pinpoint how long every episode is and decide if this is all right for you.
Hosting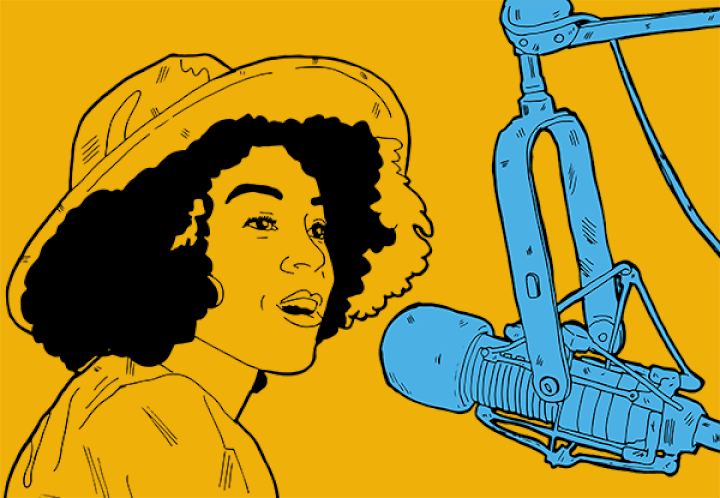 Once you're set to begin preforming, writing, and overall acting out your podcast, the first question you should ask yourself is: "Who's hosting this damn thing?" Are you introducing the information and content, or would you rather hang out behind the scenes? These are questions you need to fire off in succinct form when learning how to create a tech podcast, for without them you'd be crushed under the weight of the industry (it's huge).
Furthermore, you'll have to begin with two major necessities: a file storage for all of your recorded episodes, and an internet-based RSS feed where people can listen and subscribe to your content. Libsyn and blubrry are great sites for media hosting, but can get pricey. Realistically, you can use Amazon S3, which isn't the best of places, but it's definitely a start. For your RSS feed, you can use the ADO website that runs on WordPress, but to ensure your RSS works nicely, you may want to download the PowerPress WP plugin. You'll also want to have every episode on a single page that shows everything from notes and descriptions, to length and viewership (Google Analytics is a great addition to podcast pages).
Recording
This is probably among the easiest things to learn in how to create a tech podcast, since all you have to realistically do is plug in your microphone and begin talking. It's obviously a little more complicated than just that, but you'll want your audio software up, as well, then make sure your microphone is your default input device.
Whether you're having guests or not, you'll also want to decide on where exactly to shape these recordings, since not everyone's down with meeting up inside your garage every Saturday afternoon. You can use either Google Hangouts, which isn't preferred but is still among the more useful options, and there's also Skype. Save your files as MP3 or MP4 and not as variables (VBR), that way you can ensure its at a fixed bitrate of 128bkps, which keeps your file size as low as possible.
Post-Production
After you've finished your first show or episode, next you'll have to get into post-production when figuring out how to create a tech podcast. Post-production entails the use of cloud-based tech, or converting files onto editing software formats. This is of utmost importance when designing your tech podcast, for if you don't edit them you won't get the desired viewer-base.
Audacity is probably the best place for editing and formatting your post-production woes. Afterward, you'll need to post them to your hosting site, RSS feed, and other channels for proliferated viewing. If you want to share your content to iTunes, one of the most affluent places for podcasting in general, submit your podcast and RSS feed to iTunes right here.
Listing Information
After having completed the basics in how to create a tech podcast, you'll want to get prepped in the overall identity and portrayal of your podcast across the internet. This means you'll need obvious listing info, like a podcast name (please don't forget this), and an artwork that's somewhere between 1400x1400 and 2048x2048 in size.
Additionally, you'll want to self-produce the category or subcategory of your podcast, like if the most powerful women in tech is your major starting point, then feminism can be on subcategory next to tech itself. Next, you'll want to describe your podcast to viewers beforehand, so that it's properly understood by fans and is accurately distributed to the correct channels across your RSS feed locations. You might even want to include your podcast rating, but this isn't necessary.
Branding the Content
After you've launched and successfully created your desired tech podcast, now all you have to do is brand yourself and the product as a multi-faceted enigma. That is correct, making yourself into an internet phenomena is among the only ways you'll successfully learn how to create a tech podcast.
This is a lot more abstract and individualistic, but spending a lot of time watching and listening to another successful podcast (or multiple) is key in defining your own podcast's industry and how to overall brand your episodic information. Consistency is key, and so is patience. Podcasting necessitates that you create an image both suitable to you and your audience. Without it, your podcast can't succeed or progress as you want it to.
Social Media
You might want to take a look at the ways to create an engaging social media presence before you proceed, since much about podcasting and preforming in this field has to do with one's social media presence. The actually go hand-in-hand, which is not always a good thing, but it will help you raise viewership and unearth some of the more quality aspects you want to take out of your tech podcasting.
Social media and the brand of your podcast will be glued together in many capacities, for its one of the only ways (or literal spaces) where you'll be able to market yourself and your content as a whole. Don't let this go unnoticed, as the social media aspect behind your podcast is among the most profound concepts in learning how to create a tech podcast.