The Power Of Words
The Effect Of Text And Language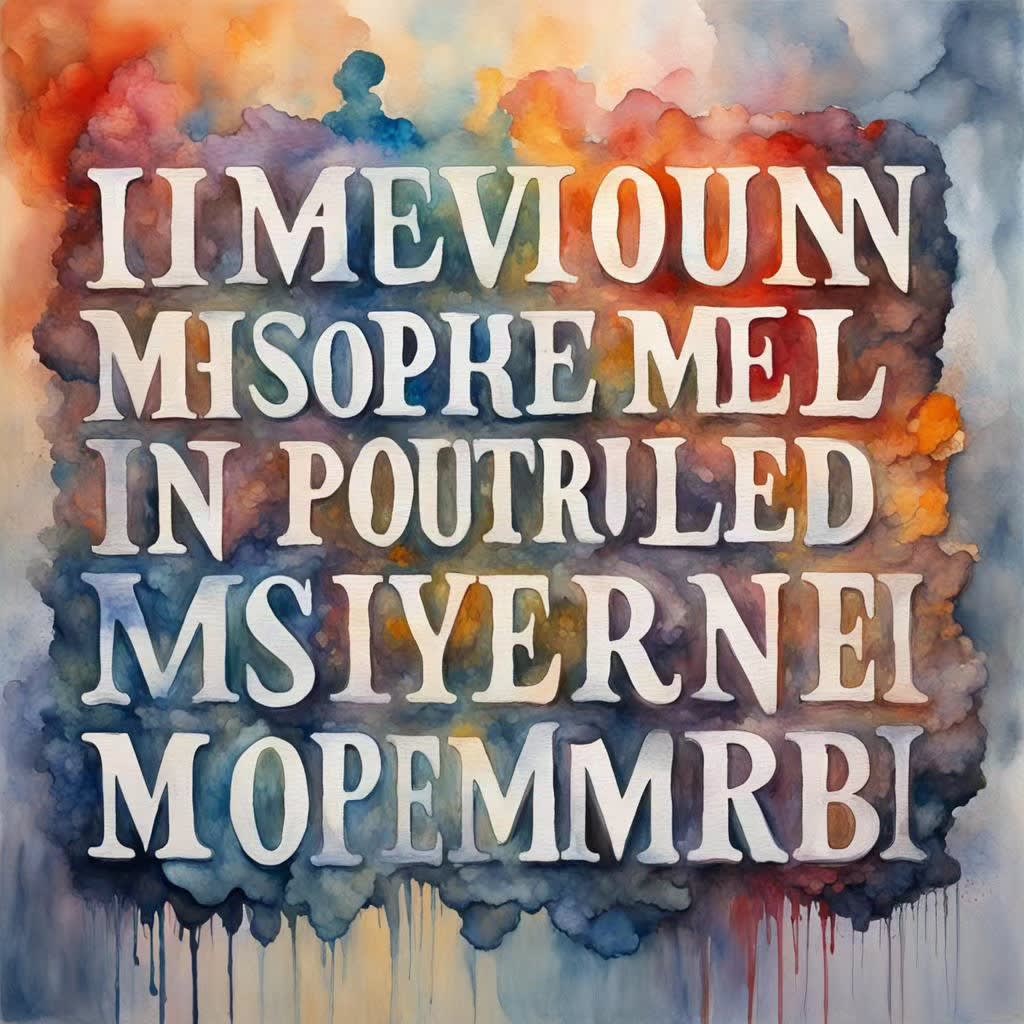 An AI Wordy Creation By The Author
Introduction
I am always shocked at the effect that words can have on people. Often my words affect people and I see how others can affect and even control people with their words, sometimes for good and sometimes for bad things.
For this piece, I am going to concentrate on the positive effects of words, because positive, kind, and caring words can really affect someone's spirits in a most positive way.
Although it is the opposite of what I am saying, these lines from Bob Dylan's "Desolation Row" (I've included it as the song for this piece) are always in my mind:
They're spoon feeding Casanova

To get him to feel more assured

Then they'll kill him

With self-confidence

After poisoning him with words
The Power Of Positive Words
One of the things when I worked at my first employer in the northeast, I was continually criticized for thanking people for doing a good job, the reason being that they were supposed to do it anyway. I ignored the critics because I believed my thanks were appreciated, and this resulted in people actually putting in more effort and doing a better job.
"Thank You" are two words that cost nothing and can deliver a lot of goodwill and encouragement.
I believe my words on Vocal have made me many friends. I generally try to make all my stories positive, to uplift people.
Sometimes when I feel down I will write something to clear my feelings, and I have written some dark poetry but that is to shock but not depress.
Possibly my favorite things to write are Love Poems, with good reason. I am no Shelley or Keats but I think I am fairly good and my audience feedback confirms that.
Below is an example
This was for someone special, and I do think words can be both comforting and seductive.
I see a lot of poetry by people having serious issues and I understand their need to let it out. I wrote a villanelle about grief based on a touching meme that I saw, but I always try to make my words uplifting and raise people's spirits.
Words can be used to make us feel emotion.
"I Love You" is a beautiful thing to have said to you and to be called "My Love" is again beautiful. Someone telling me that resulted in this poem.
Conclusion
This is just a reminder that your words can lift people's spirits and make them smile. They can be written, said, or sung and can deliver huge benefits to the person receiving them as well as to the one who delivers them.
Reader insights
Outstanding
Excellent work. Looking forward to reading more!
Add your insights