Boom ta ra! the winners of the Write-a-witch challenge are...
Listed below, but as yet unranked. Each of the six stories featured here will be awarded one of the coveted cash prizes but I need your help in selecting the overall winner and runners up. Please vote now!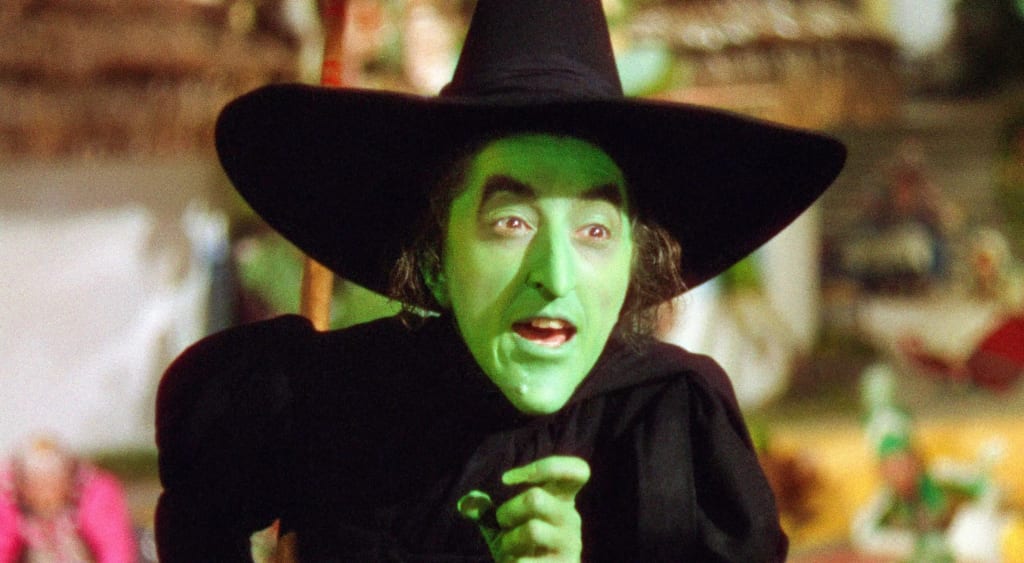 The wonderful Margaret Hamilton as the Wicked Witch of the West, www image
Congratulations to all who entered the unofficial Vocal Write-a-witch awards. There were some truly magical entries and everyone's a winner as far as I am concerned. But of course in any such challenge, choices have to be made. I have selected the six winners, those that I think best match the given criteria. I now need your help in ranking the stories. Please read the linked stories and comment in this thread, on which one you think should be the overall winner. Of course feel free to comment on the stories themselves, but I will only be taking into account those comments that appear below.
Entries were taken as those stories posted to any Vocal community and then linked from the challenge page: Write-a-witch awards
If, for you, there is one story out of these six wonderful witchy tales, one enchanter or enchantress, that is outstanding and deserves to win first place, please let us know which witch it is. Just comment below identifying the story/witch you liked best and why. If you are one of the six short-listed winners featured her, please do comment on any of the other five you liked. As a friendly writer community, I am hoping you will do so, in the spirit of sharing the love.
Anyone may comment on any of the stories, and please feel free to comment on as many as you like. Positive and encouraging comments are always welcome. If there are any you don't like (they are all great stories as far as I am concerned) just comment on the ones you do!
To enter, a story had to be posted to any Vocal community and then linked to the write-a-witch awards page. It had to have a witch as the central character and existing entries to the "under a spell" or any other (or no) challenge were accepted. The rules were, in the spirit of the PotC Pirate Code, more guidelines than actual rules. Creativity trumped formality.
Criteria in brief

Strong (well-defined in the narrative) central character who is a witch or any kind, any gender, human or not
Originality of the main character / protagonist
Believability/coherence of the MC (however fantastical they may be)
Engaging MC, whether a 'good witch' or a 'bad witch'
Well-written, well-structured story (beginning, middle, end, etc.)
Literary merit, as such, was not a criterion other than the extent that it contributed to meeting the other criteria
Emotional impact was a key criterion as it should be in any artistic endeavour, perhaps the most important measure of artistic success.
And so, on to the winners in no particular order.
The winning entries for final appraisal are
This charming MC-narrated poem is truly engaging - enjoy!
O ~ 0 ~ o ~
Hell hath no fury... will a horrid husband gets his comeuppance at the hands of our scorned sorceress?
O ~ 0 ~ o ~
Of all the magic in the world, what can be more powerful than love? In this case between mother and daughter, not to mention a sisterly coven.
O ~ 0 ~ o ~
Good witch, bad witch? I love a good bad witch story and this one boasts a wicked fairy-tale queen too!
O ~ 0 ~ o ~
This one scared me the most and got my heart racing. Just the thing for a happy fright night!
O ~ 0 ~ o ~
If there was an award for best title, this one has it. Brilliant story too! What happens when you dabble in love potions? Will he, won't he?
O ~ 0 ~ o ~
Okay, folks, that's yer lot.
Six fabulous witchy tales for your delectation, appreciation and commentation. Or is that commendation? You decide!
Please give your comments on any you have read, let us know which witch you think is best and which story you think had all the right magic. And if you enjoyed this challenge and would like me to do another one sometime, please let me know. Any suggestions as to theme are always welcome too.
First prize, second prize and runner up prizes will be announced at some point in the next week or so. Please get your comments in while you can.
Thanks
Ray
About the Creator
Author based in Kent, England. A writer of fictional short stories in a wide range of genres, he has been a non-fiction writer since the 1980s. Non-fiction subjects include art, history, technology, business, law, and the human condition.
Reader insights
Be the first to share your insights about this piece.
Add your insights