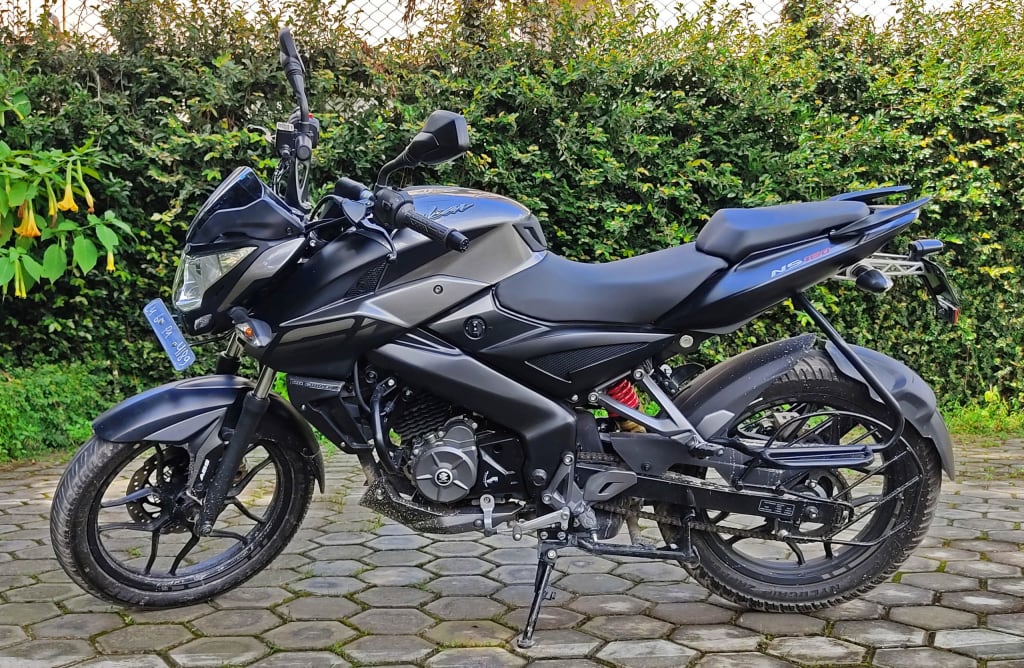 Bajaj Pulsar NS 160 ABS First Ride: Surprising Experience
In the world of motorcycles, the Bajaj NS 160 is a force to be reckoned with. With its striking design, exhilarating performance, and impressive features, this two-wheeler has carved a niche for itself in the fiercely competitive market. This blog will delve into the various aspects of the Bajaj NS 160, exploring its design, performance, technology, and overall riding experience. So buckle up, because we're about to embark on an exciting ride!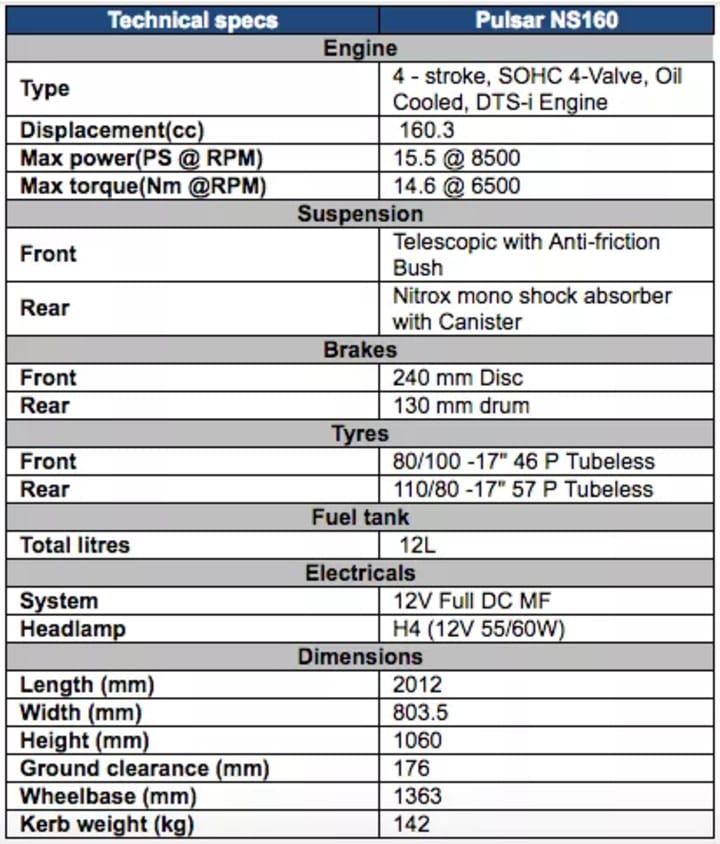 Design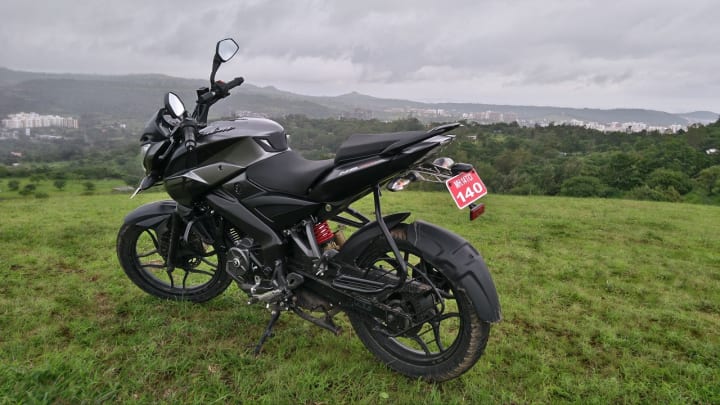 The Bajaj NS 160 boasts a bold and aggressive design that sets it apart from its competitors. The sharp lines, muscular fuel tank, and edgy bodywork give it a distinct streetfighter look. The bike's aerodynamic styling not only enhances its visual appeal but also improves its overall performance by reducing drag. The NS 160 is available in a range of vibrant colors, allowing riders to showcase their individuality.
Ergonomics
Comfort plays a crucial role in long rides, and the NS 160 excels in this aspect. The upright riding position, wide handlebars, and well-padded seats ensure that riders can enjoy a comfortable and fatigue-free journey, be it during city commutes or extended rides. The bike's ergonomics strike the perfect balance between sportiness and rider comfort, making it an ideal choice for riders of all kinds.
Performance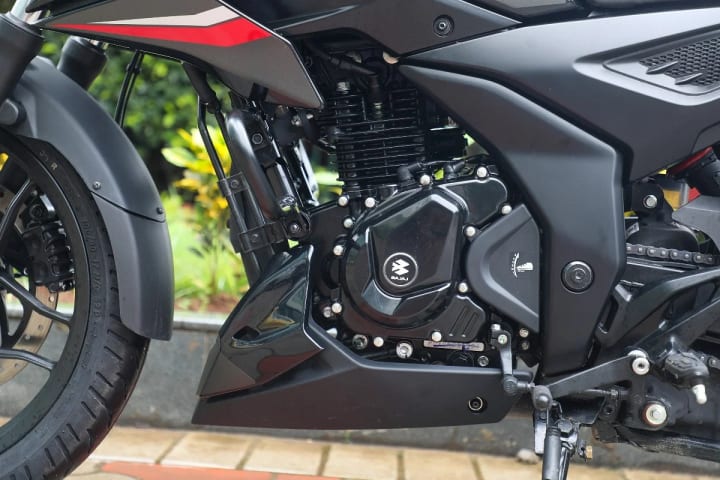 Underneath the NS 160's stylish exterior lies a powerful heart. The bike is equipped with a 160cc DTS-i engine, which delivers impressive performance on both city roads and highways. With a power output of [15.5 @ 8500] and a torque of [14.6 @ 6500], the NS 160 offers quick acceleration and effortless overtaking capabilities. The engine's refinement and smooth power delivery further enhance the riding experience, ensuring that riders feel the thrill with every twist of the throttle.
Technology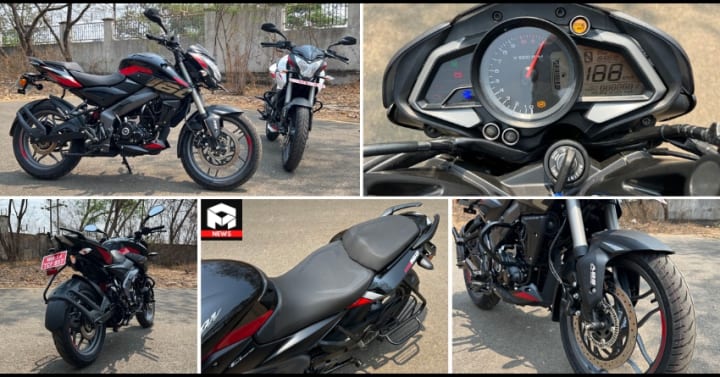 Bajaj has equipped the NS 160 with a range of advanced technological features to elevate the riding experience. The bike comes with a fully digital instrument cluster that provides riders with all the necessary information at a glance, including speed, rpm, fuel level, and trip details. Additionally, the NS 160 incorporates the patented Bajaj Auto's ExhausTEC (Torque Expansion Chamber) technology, which optimizes the exhaust system for improved low-end torque and overall performance. This technology contributes to better fuel efficiency and reduced emissions.
Suspension and Handling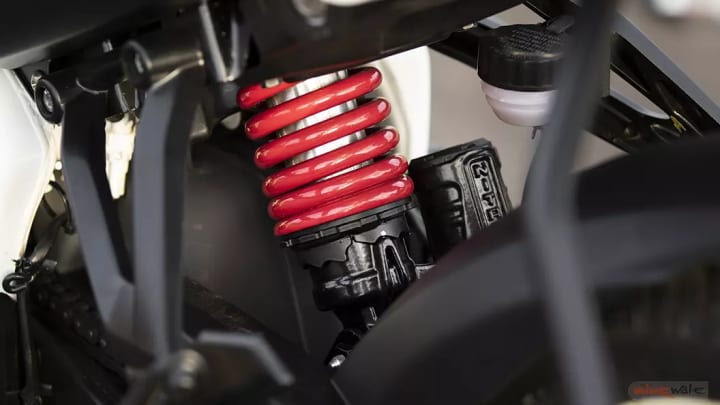 The NS 160's suspension setup ensures a smooth and stable ride in various road conditions. The front end is equipped with telescopic forks, while the rear features a Nitrox mono-shock absorber. This combination provides excellent damping capabilities and absorbs bumps and undulations effectively. The bike's lightweight chassis and agile handling make it a joy to maneuver through traffic and tackle corners with confidence.
Safety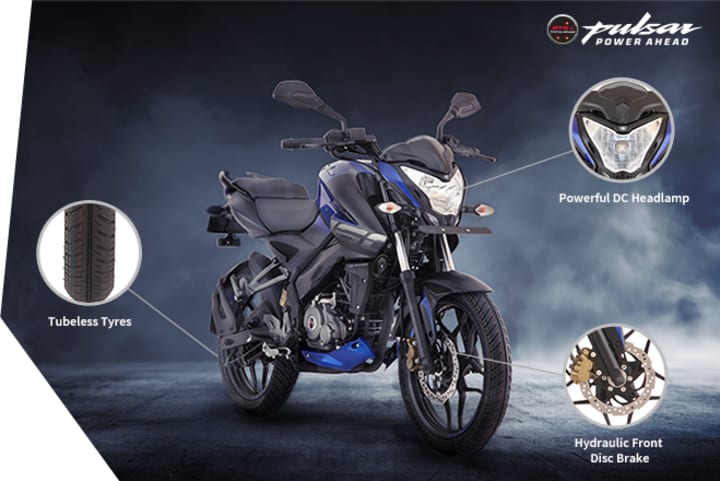 Bajaj prioritizes safety, and the NS 160 is no exception. It comes equipped with a front disc brake and a rear drum brake, offering optimal stopping power and control. The bike also incorporates features like tubeless tires, which minimize the risk of sudden deflation, and an anti-skid braking system (ABS), which prevents wheel lock-up during hard braking. These safety features inspire confidence in riders, ensuring a secure riding experience.
Fuel Efficiency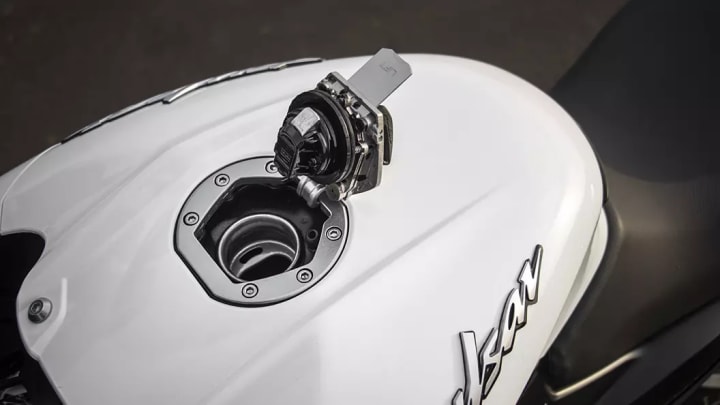 In today's world of rising fuel prices and environmental concerns, fuel efficiency is a crucial factor for many riders. The NS 160 delivers an impressive mileage, thanks to its efficient engine and smart design. With its superior fuel economy, riders can enjoy longer rides and spend less time and money at the fuel station.
Maintenance and After-sales Service
Bajaj has a strong reputation for providing excellent after-sales service. The company has an extensive network of service centers across the country, ensuring that riders can easily access maintenance and repairs when needed. The NS 160 is designed to be durable and reliable, requiring minimal maintenance and providing peace of mind to its owners.
Where to Buy the Bajaj NS 160
If you're ready to experience the thrill of riding the Bajaj NS 160, you can purchase it from authorized Bajaj dealerships or trusted online retailers. To ensure a smooth buying process and genuine product, it is recommended to buy from official sources. Here are a few options where you can find the Bajaj NS 160:
Bajaj Dealerships: Visit your nearest Bajaj dealership to get firsthand information about the NS 160, take a test ride, and make a purchase. The dealership staff will assist you with the necessary paperwork and provide after-sales support. To locate the nearest Bajaj dealership, you can visit the official Bajaj Auto website and use their dealer locator tool.
The cost of the Bajaj NS 160 may vary depending on your location and the specific variant or edition you choose. As of [Insert Current Date], the approximate starting price of the Bajaj NS 160 ranges from [Rs. 2,99,900 - Rs. 3,30,900]. Please note that prices are subject to change and may include additional charges such as taxes, registration fees, and insurance.
Remember to compare prices, warranty coverage, and available discounts or promotions when deciding where to buy the Bajaj NS 160. It's also advisable to inquire about additional services such as extended warranties or maintenance packages to enhance your ownership experience.
Please note that availability may vary depending on your location, and prices are subject to change. It's always a good idea to contact the dealership or retailer directly for the most up-to-date information.
Ride with Power and Style
The Bajaj NS 160 is a true streetfighter that combines style, performance, and technology into an exhilarating riding experience. Whether you're navigating through city traffic or embarking on adventurous journeys, this motorcycle is designed to dominate the streets with its powerful engine, agile handling, and striking design.
Don't miss out on the opportunity to own the Bajaj NS 160. Visit your nearest Bajaj dealership or trusted online retailer today and make your dream of riding this incredible machine a reality!
---
The Bajaj NS 160 is a true street warrior, offering a winning combination of power, style, and performance. Its aggressive design, exhilarating performance, advanced technology, and safety features make it a formidable contender in the 160cc segment. Whether you're a daily commuter or a weekend adventurer, the NS 160 is designed to deliver an unmatched riding experience. With its blend of style, comfort, and reliability, this motorcycle is ready to dominate the streets and win the hearts of riders around the world.
Reader insights
Be the first to share your insights about this piece.
Add your insights