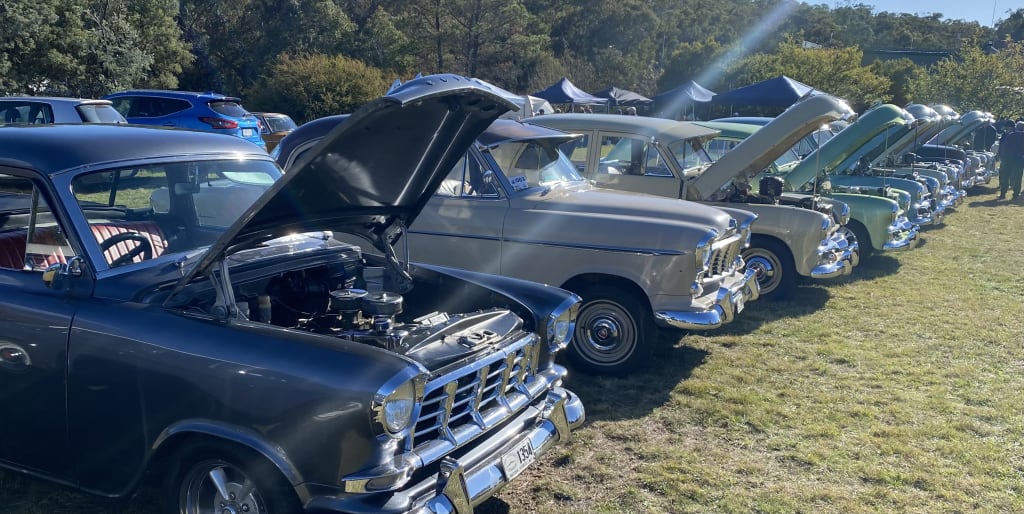 A line of classic Australian Holden cars at Wheels of Wamboin 2022
A bit more than 35 minutes drive from Australia's capital of Canberra sits the little hamlet of Wamboin. It's mostly a farming community, with a few serious and few hobby farms located in the area.
Every year this little town hosts a car show to raise money for the Rural Fire Brigade. Over the last few years, the locals have relied heavily on their local firies. The Australian bushfires of 2020 (remember back before there were pandemics, all of Australia was on fire) highlighted the need for these local heroes. An opportunity to give back to these community legends is always well supported and if you can do it by showing off some hotrods, even better.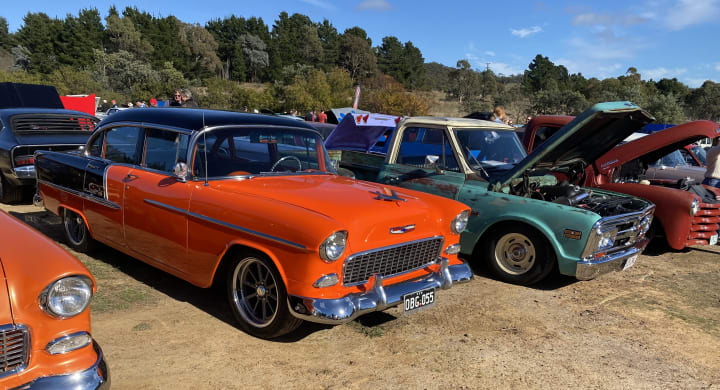 On Saturday 21 May, the same day as the Australian Federal election was the 2022 version of Wheels at Wamboin. Initially it was sold as a great opportunity for people to vote and attend the car show, unfortunately that turned out to be the only negative as the numbers attending both the polling booth and the car show meant that parking was quickly consumed and caused some minor confusion.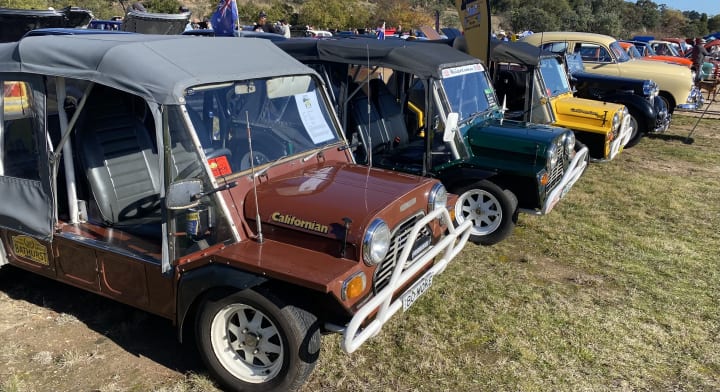 But if that was the worst of it, then I'm sure everyone would forgive the organisers. Over 250 vehicles made the trek to Wamboin this year. Cars from all parts of society were there. American, Japanese, European, and Australian. Vintage, classics and modern cars. The Autumn skies were clear and the temperature not too chilly which was perfect to show off the polished chrome, glistening paintwork and meticulously maintained engines.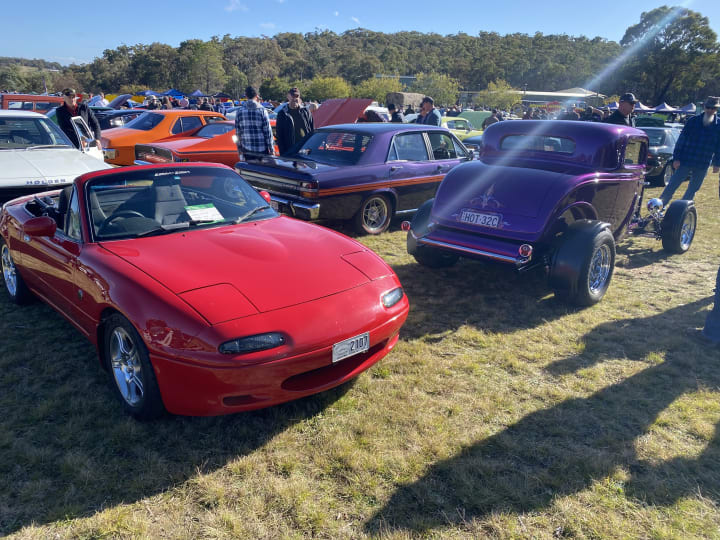 The beauty of car culture is the acceptance of all styles. A 1936 Ford Prefect utility can park comfortably next to a 2021 Tesla. In fact it was a sign of the times as I overheard a conversation from an old school rodder discussing the almost vertical torgque curve from an electric engine and the benefits of them.
For those unfamiliar with the Ford vs. Holden (the new defunct Australian arm of General Motors) rivalry, it gets put on hold as people stop to admire the work their owners put into these vehicles. Myself, I was wearing a Ford jacket and engaged in some great conversations about the golden age of Australian motoring with people sporting Holden shirts, caps and tattoos.

Sadly my restoration project isn't finished (a 1942 Ford half tonne pickup), but that didn't I couldn't find people with similar interests and knowledge. I met some amazing contacts who pointed me in the direction of parts suppliers, preferred panel beaters, and engine builders. This is the essence of car culture that I love, people's desire to help each other out.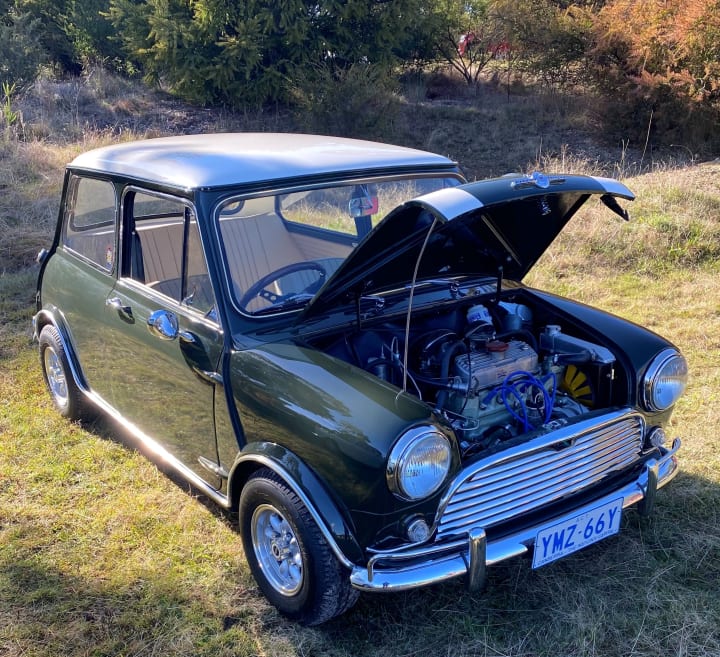 An0ther element of the Wheels of Wamboin, because of it's distance from Canberra and surrounding towns was the ability for classic cars to cruise to the show in a convoy. The note of one classic V8 is a thing of beauty, but to hear 10-20 all rumbling together was a true call-back to days of old when fuel was cheap and engines were large. Several cruises starting from different locations converged on Wamboin, the sight and sound was something to behold.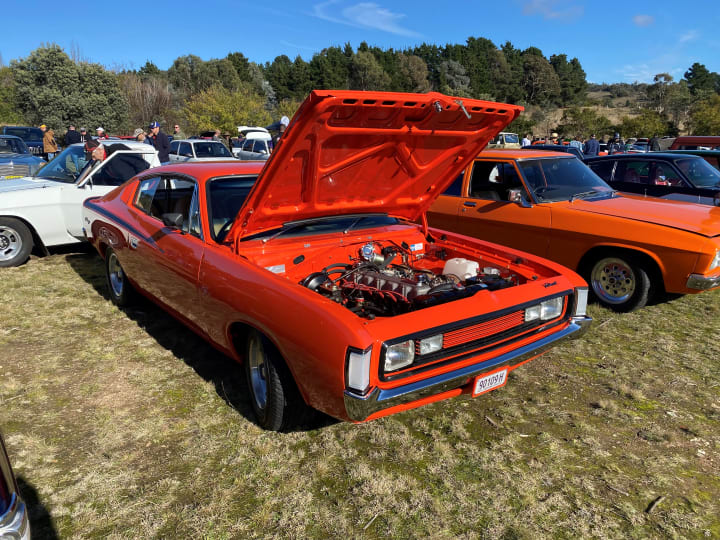 If you get the chance to visit Wamboin in Autumn I highly recommend it. the leaves are changing, the weather is still pretty nice (before the dreaded winter descends across the valley), and there is a little car show that will fill you with interest and delight. Although the show is traditionally sponsored by the Mustang Owners Club, as I've already said the only real qualifier is that you have a car, bike, truck or other vehicle that you are passionate about.
I hope to see you there.
About the Creator
Amateur storyteller, LEGO fanatic, leader, ex-Detective and human. All sorts of stories: some funny, some sad, some a little risqué all of them told from the heart.
Thank you all for your support.