The 10 Most Expensive Ford Cars Ever Made
Quite a motley crew of unique concept vehicles, rare vintage sports cars, and even a movie star or two, the most expensive Ford cars are unlike any other—even compared to each other.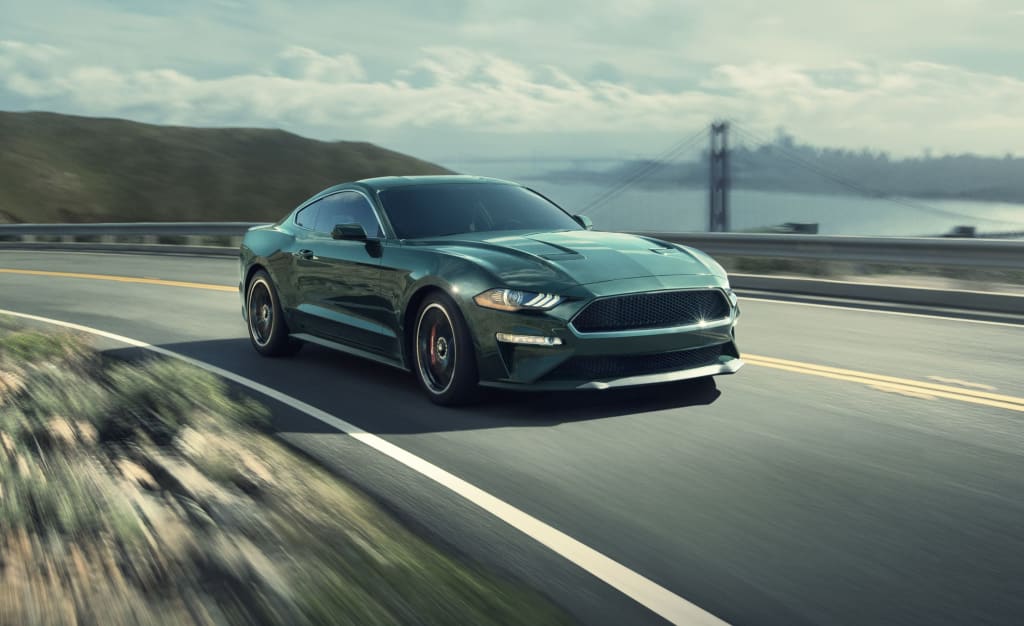 Photo by Jaydec on Wikimedia
Ford has been a household name in cars and trucks since Henry Ford introduced America to the Model T back in 1908. To this day, Ford is the top selling American car manufacturer by a wide margin. In fact, roughly one in every seven cars sold in in the United States is a Ford. A major aspect of Ford's image is as a vehicle for the working man: A contractor carrying his tools in the back of a truck or a father going on a fishing trip with his kids. There is another side to Ford's lineup, however, and that is in the ultra rare and ultra high end market of sports cars. Beyond the Ford Mustang, some of the most expensive Ford cars are one-off collaborations or concept cars, which range from iconic vehicles of the 60s to modern, high performance productions.
2016 GT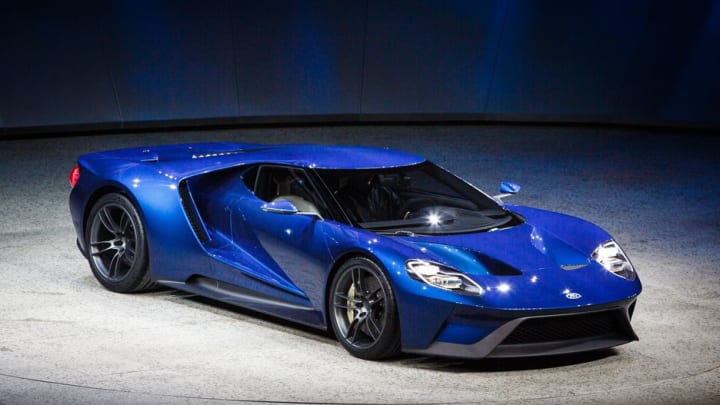 The Ford GT was designed to compete with the high-end supercars of the world from famed European car companies like Ferrari and Lamborghini. As such, the Ford GT's price point is comparable to some of the astronomically expensive vehicles coming out of those manufacturers. This model supercar is actually inspired by the Ford GT40, which was an iconic racing car of the 1960s. Vintage GT40s are highly sought after by collectors, and today's GT proves to be just as desirable. With only 250 produced each year, the Ford GT is one of the rarest and most expensive Ford cars of the modern era.
1967 Ford GT40 Mk III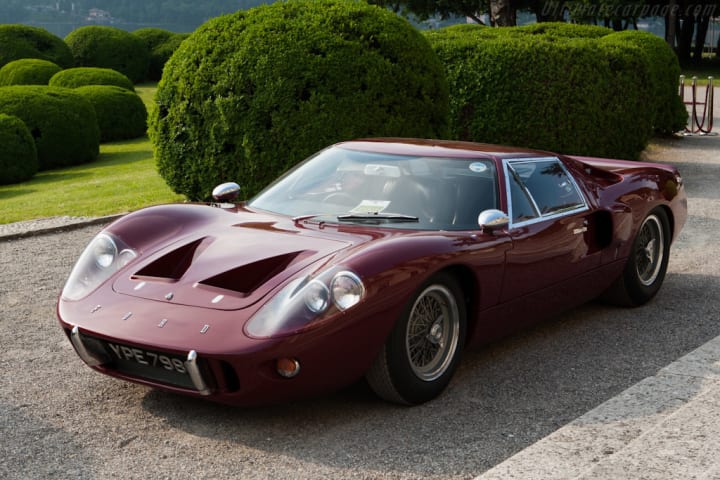 While the modern Ford GT is expensive and highly sought after, it doesn't hold a candle to the original Ford GT40. One of the most iconic American cars of the 1960s, the original GT40 is extremely collectible, and unique specimens like the 1967 GT40 Mk III can fetch a hefty penny (in the millions of dollars) at auction. Original GT40s are, undoubtedly, some of the most expensive Ford cars you can buy today.
2005 Ford Shelby GR-1 Concept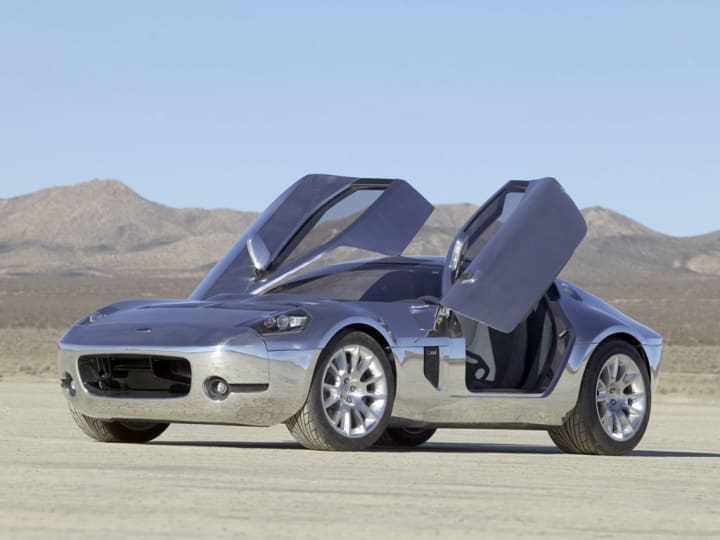 Those familiar with Ford vehicles will not be surprised to see multiple Fords bearing the Shelby name. These vehicles were the result of a highly influential partnership between Ford and American automotive designer Carroll Shelby. This GR-1 concept car from 2005 was one of Shelby's final collaborations with Ford before his death in 2012. A modern mashup between the Shelby Daytona and the Shelby Cobra—two of Shelby's most iconic productions from the 1960s—this is an extremely rare concept vehicle that is worth millions of dollars.
2019 Mustang Bullitt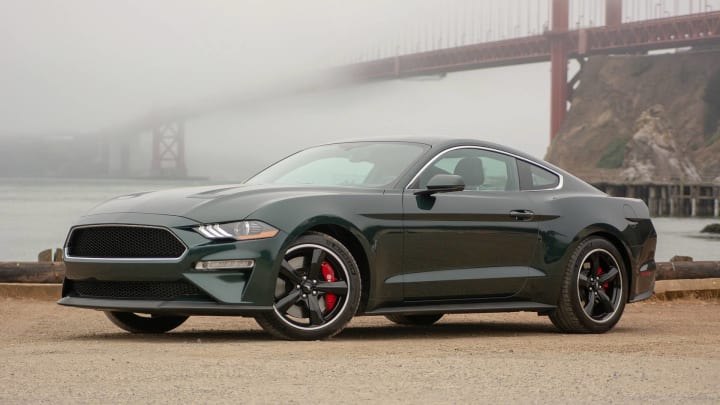 Bullitt was one of the most successful films of the 1960s. Starring Steve McQueen, the film was widely successful and remains a classic amongst the greatest in the crime thriller genre. Bullitt is particularly notable for its iconic and influential car chase scene. While McQueen may have been the headliner, the true star in this iconic car chase was his Ford Mustang. It's no surprise then that Ford has developed a commemorative Mustang "Bullitt" model for the modern market. The first 2019 Mustang Bullitt was auctioned off for $300,000, making it one of the most expensive Ford cars ever sold, as well as one of the coolest cars in a movie.
2008 Shelby GT500KR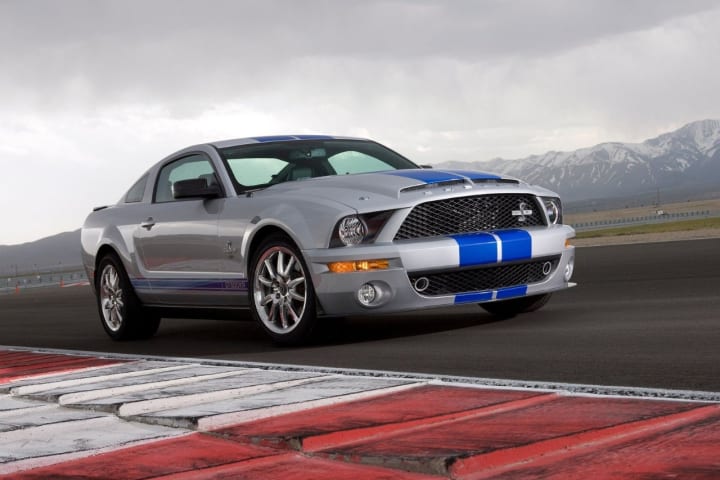 The Shelby Mustangs are a particularly desirable breed of high performance Ford Mustangs, and 2008 was an especially popular year for both modern and vintage models alike for these well-known sports cars. This particular model, a Shelby GT500KR, was the first to return to "KR," or "King of the Road," designation. This model already retailed at $80,000, but one particular all-black 2008 Shelby GT500KR sold at auction for $550,000.
1969 Mustang Boss 429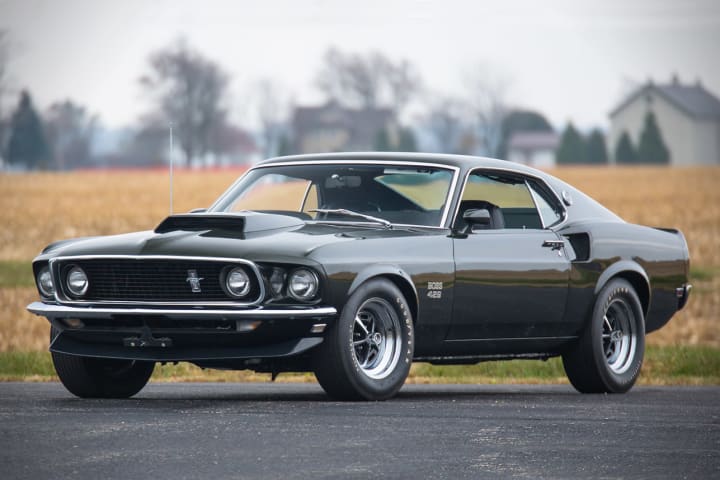 You'll notice that a majority of the most expensive Ford cars ever sold were some variety of Mustangs, and this top Ford muscle car is no exception. The Mustang Boss was a high performance variety of Mustang introduced in the late 1960s, and this 1969 Mustang Boss 429—one of the first 50 to be built by hand—fetched over $600,000 at a Barrett Jackson auction in 2007.
1969 Shelby GT500 Convertible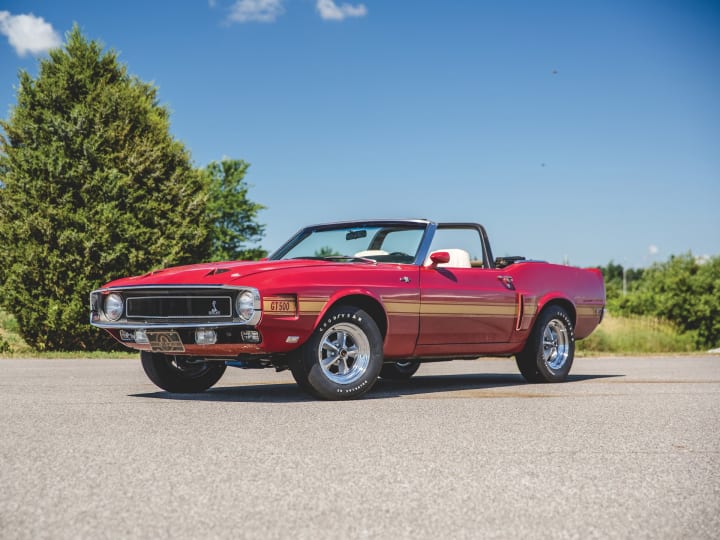 While Shelby-branded Ford cars are already likely to be some of the most expensive and sought after cars in the world, this 1969 GT500 convertible was actually owned by the man himself! Carroll Shelby owned this car since it was newly manufactured in the 60s, making it truly one of a kind. Though you might consider such a unique vehicle to be priceless, a deep-pocketed buyer was able to put a price on this fully-restored Shelby at auction for nearly $750,000.
1967 Shelby GT500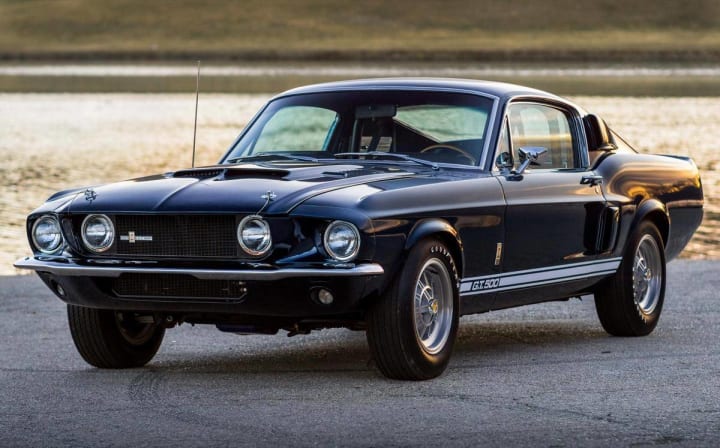 One of the only Ford cars ever sold for over a million dollars earned its high price by co-starring alongside Nicholas Cage in the highly successful 2000 film Gone in 60 Seconds. This 1967 Shelby GT500—nicknamed "Eleanor" in the film—was one of 50 targets for the car-thieving gang at the center of the film. The exact car used in the movie was auctioned in Indianapolis in 2013 and sold for a solid $1 million.
1967 Shelby GT500 Super Snake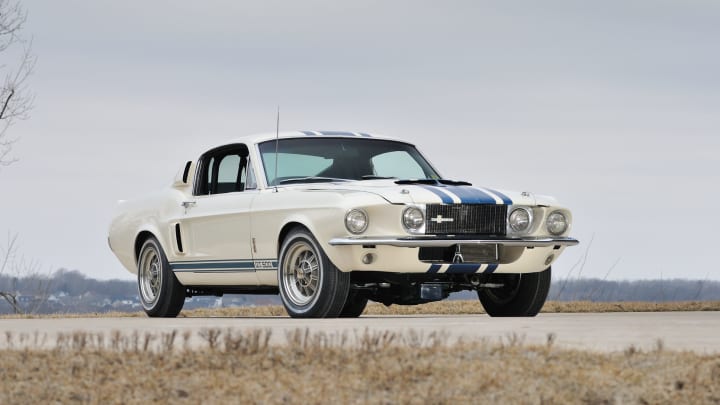 This unique model was sold at the same auction as the 1967 Shelby GT500 from Gone in 60 Seconds, and it is the only Ford Mustang to fetch a higher price than its movie-star cousin. The reason this particular vehicle was able to command such a high price is that it is the first and only of its kind. Dubbed the "Super Snake," the car is essentially a Shelby Mustang with the engine of a GT50. A lack of public interest meant the full run of 50 would never be completed, allowing this one-of-a-kind Ford Super Snake to fetch over $1.3 million.
2018 F-150 Raptor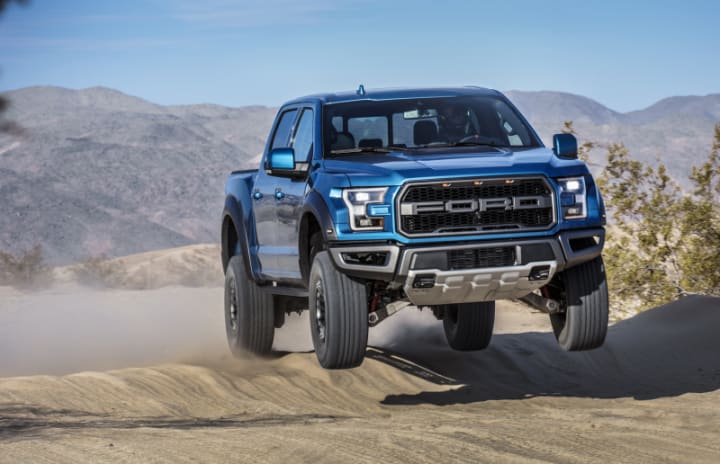 While Ford is widely known for its high performance cars, I argue that Ford's utilitarian pickup trucks are more in line with the original vision of Ford's highly influential founder, Henry Ford. The F-150 is the flagship truck in Ford's extensive lineup, but "utilitarian" is not the word I'd use to describe this particular model (nor some of his practices, say I were just rattling off facts you didn't know about Henry Ford). Not only is the F-150 Raptor one of the most expensive Ford cars, but it is the most expensive truck that Ford has to offer, featuring 450 horsepower, a twin-turbo 3.5L V6 engine, and far too many bonus features to list. If you go for all its additional features (such as a 360-degree camera and remote tailgate control), the price tag comes just shy of $100,000.
Reader insights
Be the first to share your insights about this piece.
Add your insights