Items Every Off-Roader Should Have
You'll need to pack each of these ten items every off-roader should have before heading off on your weekend trip.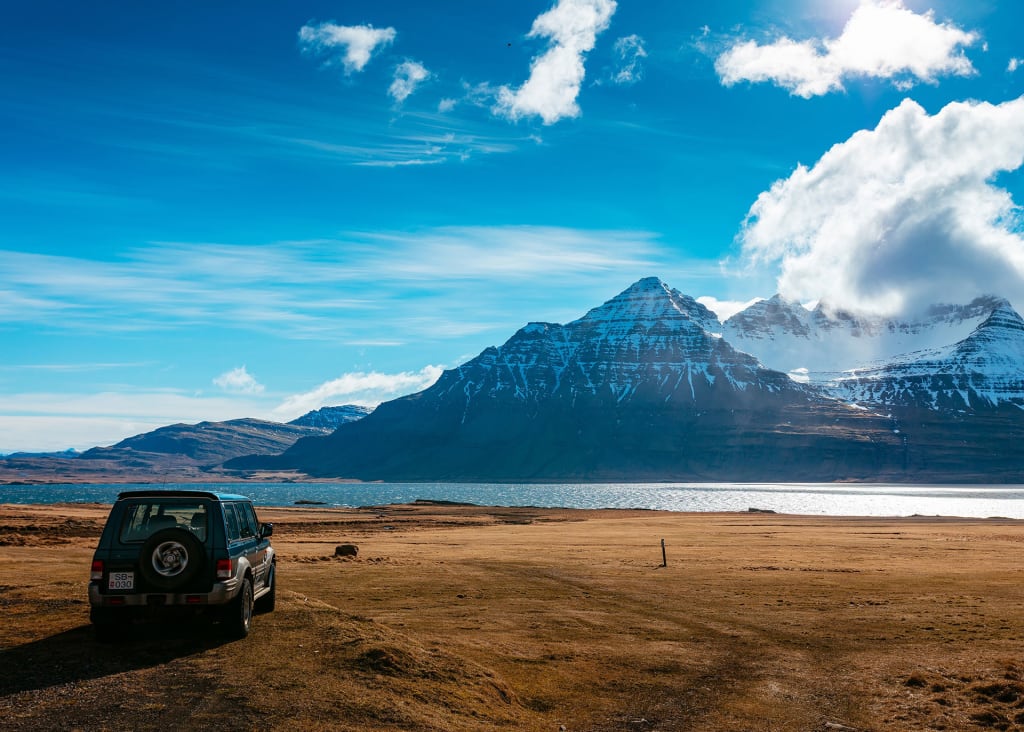 The top items every off-roader should have are not only necessary for your safety, but will make your off-roading experience easier and more fun. From a recovery kit to mud tires and a light bar, each of these products will improve your weekend trip filled with adventure and fun.
You won't want to leave these behind. Which of these products speaks to your necessities while off-roading the most?
To start off our list of the top items every off-roader should have, one of the essentials is, of course, a recovery kit.
This kit specifically includes work gloves, protective cuffs, a tree saver, recovery rope, and recovery hook, all inside of a kit bag that has a nylon zipper and hard fiber floor. This product is even used by the US Fire Departments and Armed Forces, and can be the perfect backup plan for any off-roader. For extreme off-road recovery, this is the kit for you.
A mud ramp is definitely one of the best items every off-roader should have for many reasons. Though they're called mud ramps, these ramps can be used in snow, sand, you name it. They will produce high traction on the surfaces that might give even the toughest tires a hard time.
Created with heavy-duty nylon reinforced plastic, the ramps are easy to use, and will cut your time stuck in the mud in half. Plus, it even comes with a carrying bag for easy traveling, as they stack on top of each other to reduce size. They can each support up to 7,700 lbs.
A navigation system is always useful while off-roading, because you can never rely on getting great service during adventures like these. So maybe your phone has the best navigation system that you will always trust, but not being able to get a signal will ruin this. Instead, having a backup navigation system is always a great idea.
This product happens to be by Garmin, and will provide detailed maps of North America, including parking information and live traffic. It can connect to your Bluetooth for hands-free connectivity, and it is voice-activated.
Having the correct tires for off-roading is an essential tool for bettering your experiences. As one of the best items every off-roader should have, these mud tires are perfect for protecting your vehicle.
They provide strong protection as they are bruise, impact, and cut resistant. As large and aggressive shoulder lugs, the design is created to improve clearance of both sand, dirt, and mud, for the ultimate performance, no matter the conditions. Plus, the formula is made to deliver traction, specifically for off-road driving.
The Flat Tire Repair by OUTAD is a must-have item for any off-roading trip. This tire repair set allows you to fix little punctures or smaller issues with your tires—this way you won't have to completely change a tire, and get on with your trip, to be fixed once you're back.
A do it yourself kit is the best way to go when it comes to off-roading because they're easy to use and provide a temporary fix for your tires, no matter how small the damage might be. Just to be safe, you can always pull out a kit like this.
A winch, a device that is used to pull in or let out a vehicle, is one of the most essentials items every off-roader should have. However, it is important that those who use a winch are experienced and follow safety precautions.
Using tension, you must adjust the wire rope to pull the vehicle that is stuck out of the mud. This winch by Warn is compact but very powerful, which makes it great for traveling. You can also use this to load a vehicle onto a trailer or move heavy loads. It has 2,000 pounds of pulling capacity and the cult lever is easy to use with the corded remote.
It is always important to keep a car jump starter in your vehicle at all times because you truly never know when you'll need one. But, while off-roading, this probability is amped up. We would suggest trying out the Century 250 Amp Jump Starter.
This jump starter is great for emergency use, and has an automatic internal charger that charges the internal battery. Plus, it can be used to charge most 12-volt electronic devices. And, it comes with a storage holster that makes for easy travel and clamp storage.
Next on our list of items every off-roader should have is a light bar. This one happens to be an LED light bar, that can be used for practically any off-roading activities, especially those after dark. Allowing for clear visibility, the product is waterproof, sturdy, and durable.
The light will bring clarity to all of your activities, and includes a side mounting bracket option for sturdy mounting and quakeproof viewing. The product by Nilight includes a 120W LED light bar as well as brackets.
A radio is especially important to include in your off-roading checklist because it will make your experience, especially if you plan on going with friends or family, a much more fun and enjoyable one.
Easily installed in your car, this radio will allow you to insert your own CDs. Yes, it's old-fashioned, but it will allow you to not worry about radio signals or cell phone signals, However, when you aren't off-roading, it is also easily adaptable with smartphones and Bluetooth. You won't be able to go on another off-roading trip without music again.
Last, but not least, on our list of the items every off-roader should have might be a boring one, but well worth the purchase. Stanley Mechanics has created the ultimate toolset for vehicles, and you won't go on another trip without it in your trunk.
Supplying you with 201 pieces, you won't be missing a tool ever again. And for less than $100, it's affordable enough to be a backup set, ready to be used for any off-roading festivities. Made with chrome finish that will prevent corrosion and with sockets that are easily removed, this tool set is practical, functional, and versatile.
product review
Proud mom of three chinchillas, hard core Justin Bieber fan, watches Unsolved Murders religiously
Receive stories by April Demarco in

your feed