Where Have All the CDs Gone?
Re-surging vinyl records and digital downloads are doing away with CDs.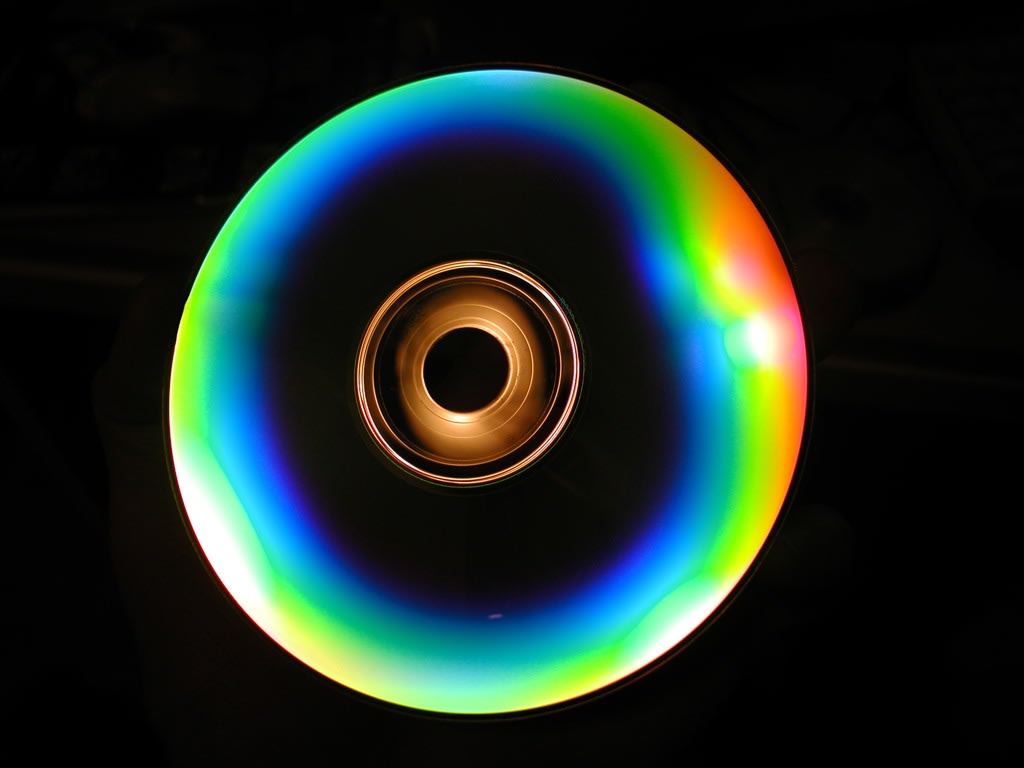 Shiny days are fading away...
Enter any record store (yes, they are still called that) these days and you'll have the impression that the CD stalls are dwindling, hit by reserving vinyl on one, and DVDs on the other. Or, try taking a stack of CDs that are collecting dust on your home shelves to a secondhand store. Chances are that when the owner sees that you are bringing CDs, he won't even let you through the door, let alone give you anything that will even resemble a decent price for them. Who would have thought that as we were entering the 21st century CDs were practically everywhere, still hailed as the best ever advancement in sound reproduction? These days, mirroring the dooming fate of vinyl LPs in mid-80s, it seems people are just leaving entire CD collections by the dumpster, hoping that somebody will be merciful and at least save the music recorded in those laser tracks. The official data is no less damning. According to LA Weekly, in the period from 2001 to 2014, only in the US the sales of CDs dropped by 80% and LP sales are up a staggering 800% since 2004. What did the hell happen?
"Best Technology" vs. "The Best Sound"
As was the case in the early 80s when CDs were on the rise, these days, as the vinyl records seem to be having a resounding comeback, there is a battle of opinions raging between the proponents of either of the two mediums which has a superior sound. The CD supporters insist on its technical superiority in every respect, which in all fairness, is true. Even more so, the advances made in digital recording and sound reproduction, since its inception, have improved drastically since the early days. Let alone, the fact that CDs suffer much less wear and tear than vinyl records. If you haven't listened to vinyl records recently, remember all those clicks and pops, audible even on the records which you have just taken out of the shrink-wrapped cover?
Collectors and Artifacts
But then, there is another element that should be taken into consideration. LP records were always conceived as artifacts, not just containing music, but visual and written art that included special inserts, liner notes, artists musings and other. It was always much easier and spontaneous for collectors to make a further connection with the music in those vinyl grooves. Simply, CDs in the attempt to be economical and portable in size could never fully make that connection. It is no wonder that the rare CDs, and particularly box sets, that are holding their value are the ones that are prepared as deluxe special editions, often resembling vinyl record size. A perfect example is the Rhino Records set "Love Is The Song We Sing: San Francisco Nuggets, 1965-1970." The fact that there is no vinyl edition (yet), helps even further. Simply, true collectors yearn for perfect artifacts.
A Blow from the Digital Court
But then, by insisting on being economic and portable, CDs have maybe written its own death certificate right from the start. With all the resurgence of vinyl, the key blow to CDs come from its "own" digital court, and that is the musical files and digital musical services, like currently unstoppable Spotify. How portable can you get these days if you can stuff literally thousands of songs on something like a USB stick? Even more so, the quality of sound that was with the inception of mp3 files almost pitiful has now developed to the level of extremely high-quality audiophile services like Roon and Qobuz. Vinyl record producers are just rubbing further salt in the CDs wounds - the newly issued vinyl records come with special download coupons so that the ardent collectors can listen to their music and keep their record artifacts pristine, too.
Fate Definitely not Bright and Very Certain
CD proponents still hope that their shiny laser objects will have the resurgence as the vinyl LPs did. The problem is that, as far as the sound goes, then it was only a two-way race. Then prominent cassette tapes were never a competitor in that department. Now, musical files replace even that mixtape capability the cassettes offered. All in all, CDs seem to be doomed. Unless some kind of a miracle comes along…