How not to Sell your RV
Tips on ways to not get top dollar for your RV
How not to sell your RV
Tips on ways to not get top dollar for your RV.
Your family or circumstances requires you to sell your motorhome, trailer, or beloved camper. True, you do not want to get top dollar; you want it to be a painfully long process, and you will do it yourself.
Ways to make sure you do not get top dollar.
The Ad
** This is important to get the correct type of potential buyers to look at the Unit.
(1) Placing the Ad on Craigslist, Facebook, and similar social media always ensures someone will see the ad
(2) Place it in the local paper or place it on the board at the Laundry Mat if you want to make sure few if anyone sees it.
(3) Place a sign on the Unit that says, "For Sale," but place the Unit in a secure parking lot or behind a fence so no one can see it or get to the Unit.
Some Phrases in your Ad to Insure few ventures out to see your Unit
(1) Old Lady forcing me to sell.
(2) No Tire Kickers or people without lots of Cash.
(3) No Registration
(4) Do not waste my time
(5) No Losers
(6) Dealers will get dogs turned on them
(7) I do not answer emails.
(8) I only answer the phone between 6:30 am, and 7:00 am if I am there.
(9) Can view at night only.
Favorite ----- Needs Work, Handyman special. -----------
Photos in your Ad
(1) Show only the original advertising photos of when it was in the showroom.
(2) Photos should be blurry
(3) Show one photo only
(4) Show a photo of a plugged toilet, sink, or shower.
(5) Photos must always have lots of liquor bottles in them.
(6) Counters must be covered with items.
(7) Show a ten-year-old photo of drunken friends outside of the Unit.
(8) Bedroom photos must have unmade beds or better have a drunken friend passed out on the bed with belly exposed.
Responding to Enquires. Significant catchphrases to drive these people away.
(1) "Why are you asking that?"
(2) "Has it been under flooded, well not over the roof"
(3) "Has it been in a collision? I do not remember the airbag was exploding in my face?"
(4) "Mileage, the odometer stopped at 500,000 or something."
(5) "Does the Fridge run? It's not alive, of course; it does not run?"
(6) The wipers do not work; I only drove it when it was dry.
(7) Yes, it has an air conditioner; I do not know if it runs too much water pours out of it.
(8) How the hell should I know I am not a mechanic.
(9) Yes, it has brakes; they sometimes work if you are careful.
Preparing the Unit for viewing.
The Interior
(1) Leave all the drawers, compartments filled with your old food packages, rusted tools, moldy tarps.
(2) Make sure rats or mice are dropping to be found inside of the cupboards.
(3) Coffee stains on the counters and table always are helpful as well.
(4) Make sure the stove and fridge smell terrible and have a little mold on them and have tiny unidentifiable food particles on them.
(5) Remember that old hideous blanket your mother gave you when you were ten years old and smelly like Grandma Perkins. Leave that on the edge of the bed.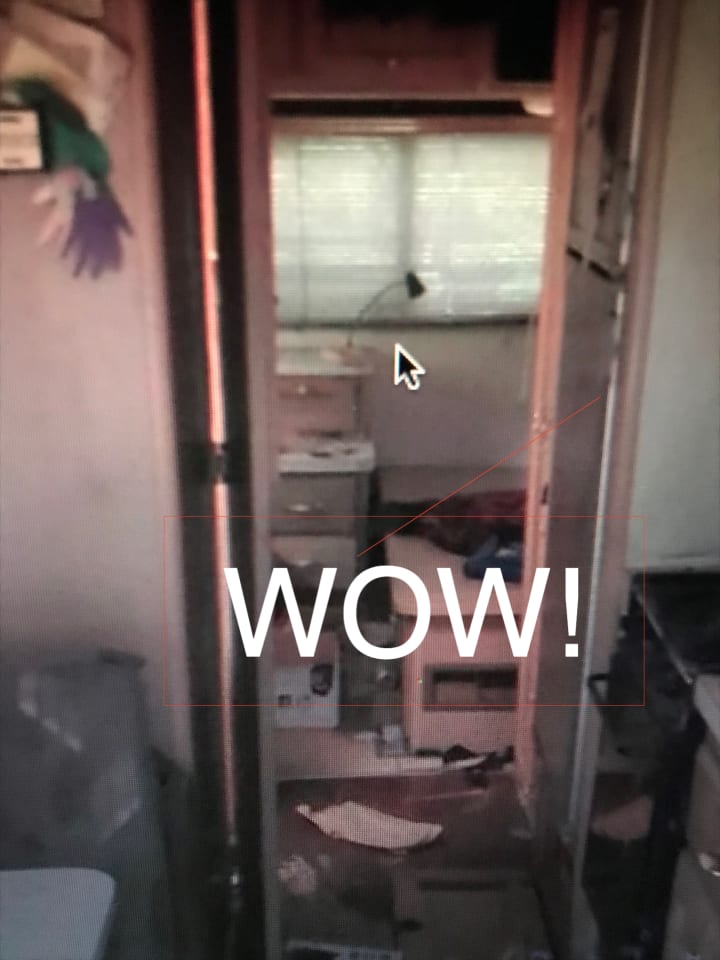 (6) Old clothing scattered around is always a helpful hint to drive those brave souls that enter your treasured RV away.
(7) The toilet should look like it has not been adequately flushed or cleaned in over ten years. (Bonus points if the Unit is under ten years old)
The Cab
(If this is a motorhome or the truck with a camper attached)
(1) Gas Petal has no cover, just a tiny piece of metal sticking out.
(2) No working speedometer or odometer working. (Always good if someone asks to look the person in the eyes and tell them, "Well, it does not go that fast anyway)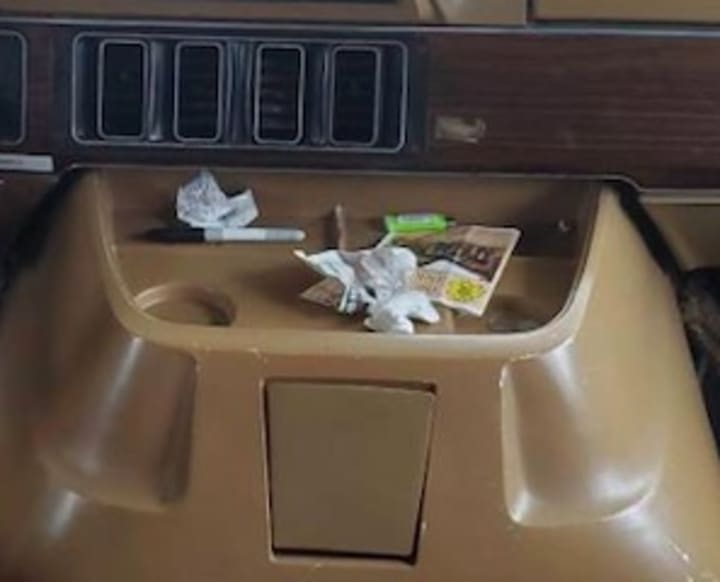 (3) Have an old Cassette Player or, better, an 8 Track Player with an old "K Tel Disco Hits" cassette jammed into it.
(4) If the Unit is old enough to have an ashtray, it is essential to ensure it is overflowing. It should also smell like it has not been emptied since Richard Nixon was President of the USA. (Bonus if you know who Richard Nixon was)
(5) Old coffee mugs or liquor bottles on the dash or scattered around the cab are always helpful to make that potential buyer flee into the night
(6) Broken ignition or missing gear shift knobs are special touches.
The Exterior
(1) The outside must look like it has been left in a swamp for at least a year.
(2) Dirt and green slime must be over the hood, nameplate and on headlights.
(3) Broken taillights, cracked windshields are always great accessories
(4) Miss matched tires or better flat tires always catch the potential buyer's eye.
(5) Scratches, dents, missing compartment doors are all great eye-catchers.
(6) Under the vehicle, make sure you have some tree branches stuck in the Unit's frame.
(7) Exhaust pipe broken and hanging on the ground under the vehicle is always a special touch for potential buyers.
(8) If this is a trailer or Fifth Wheel, make sure the wire harness is bent or split. Looks of old black electrical tape are always a good touch.
Under the Hood
(1) Make sure the hood is difficult to open. (Bonus if the first thing they see is a Mouse or Rats Nest)
(2) Battery dead is always a great touch. (Bonus if it is missing altogether)
(3) Cut or split heater or radiator hoses
(4) Lots of dirt, dust, and unknown substances under the hood add to the experience.
Starting the Unit
(1) Should they want to start the Motorhome or Truck, look them in the eye and tell them you better do it the first time it has been a while.
(2) Curse and swear as you try to start the vehicle up and ensure they are close to the hood.
(3) Wait till they are near the motor, crank it over, and have a peak as the dust and the filth cover the potential buyer.
(4) Make sure the vehicle sounds very loud. Lots of smoke and debris coming from the engine compartment and out of the broken tailpipe are a must.
(5) Headlights or side lights not working are excellent touches.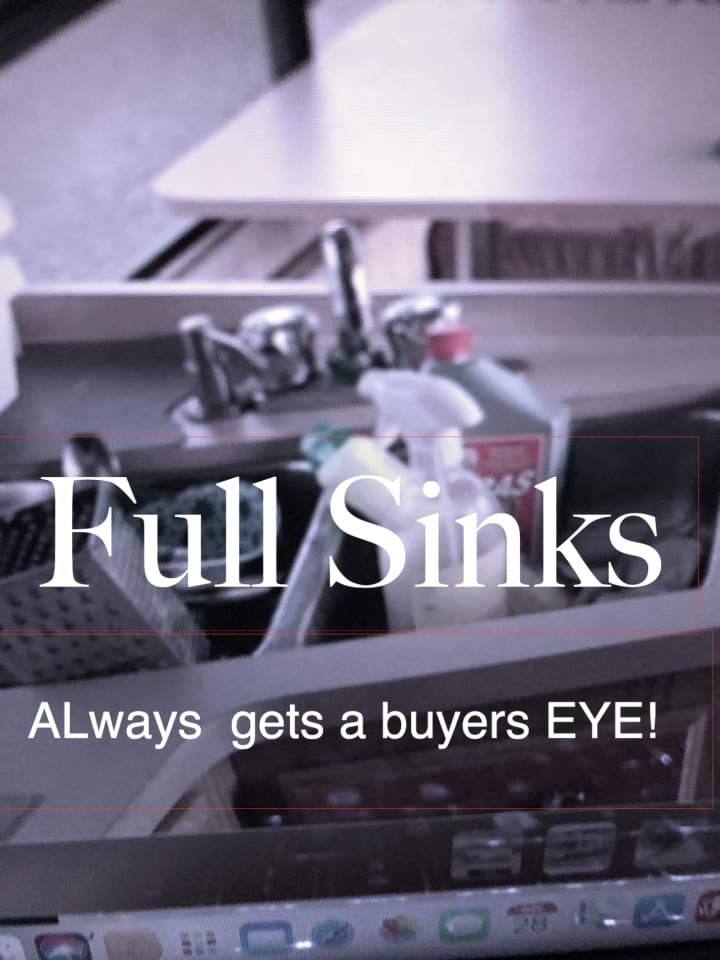 Final Notes
This article is based loosely on real experiences when searching for the vehicle or camper by myself over the years. Look online for a moment, and you will see similar photos and ads that seem to fit this article.
Avoid the ridiculous pricing, be polite, and have the Unit as clean as possible to those wishing to sell. You will find honesty also helps, and instead of running ads for twenty weeks or more, you might sell the Unit within three or four weeks.
how to
About the author
A Fifty something male that enjoys writing short stories, scripts and poetry. I have had many different types of work over my lifetime and consider myself fairly open minded and able to speak on many topics.
Reader insights
Be the first to share your insights about this piece.
Add your insights