Guide On Buying Your First Car Online
Buying your first car is a major moment in your life. You may make small mistakes, or you may simply get your hands on the perfect car for you.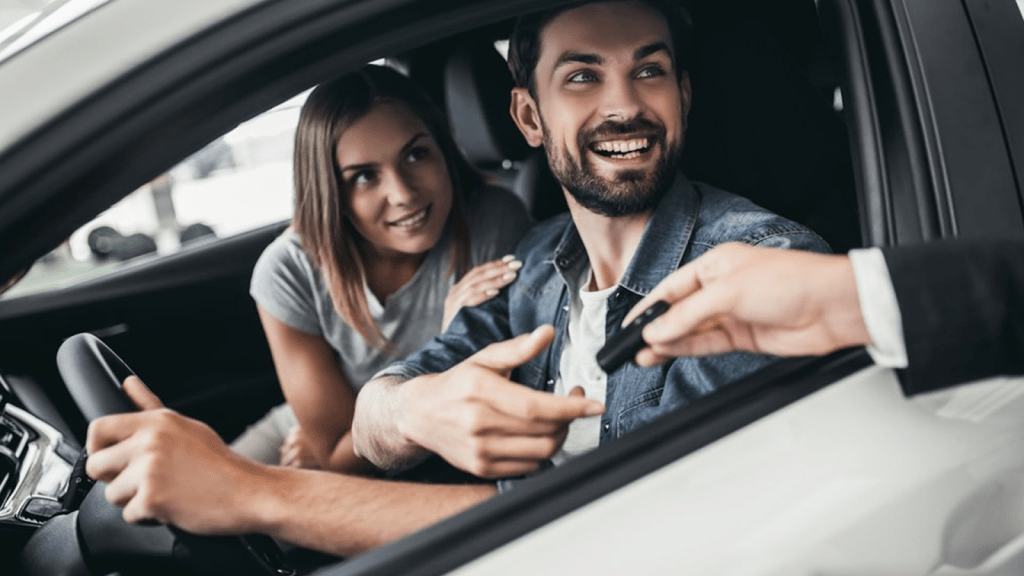 Buying your first car is a major moment in your life. You may make small mistakes, or you may simply get your hands on the perfect car for you. But, thanks to this ZeMotor's guide, we will make sure that you end up with the car that truly is made for you.
Firstly, remember that you don't have to break a bank to own a good car. With the advent of the used car's popularity, you can find really good ones that suit your budget. So let's get started and help you first your perfect first car.
- Figure out the budget
It goes without saying that you will first have to decide how much you want to spend on your car. Make sure that you stick to your budget regardless of the temptations that may come your way. If your budget is low or medium-low, our best advice is to go for pre-owned cars. ZeMotor, has some of the best used-car listings in the country.
Buying a used car as your first car has a lot of perks. You should know that most used cars lose 50% of its value in the first three years, making even the high-end cars affordable. Also, your first car is sort of your guinea pig in your driving experience. Therefore it is best to go for a good pre-owned budget car.
You can follow the 20/4/10 rule that most experts recommend when buying a car for those who don't have a budget yet. This rule breaks down to:
To make a 20% down payment.
Be able to finance the car for a maximum of 4 years.
Your total vehicle expenses should not cross 10% of your total income.
- Doing the research
Now that you have set your budget, the next step is doing the research for the car. You want to do extensive research on the year, make, model, and other car configurations that fit your budget. Maybe you already have a few brands or models in mind that you are interested in. Make a comparison of the prices if you buy the car as a used car or brand new.
- Finding the car
Once you've decided on the car, you need to figure out where to buy it from. You can choose a dealership store in town or probably buy your car online. ZeMotor is an online car-buying platform that offers a myriad of used and brand new cars. You can check if you can find your car is there and get a good deal with the seller.
- Checking things over
It is important that you visually check the car before driving it off. If you are going to buy a new car, then you are covered by warranty and protected by law should anything go wrong. However, you should always inspect for the slightest scratch or dent in the car because you will find it difficult to prove once the car comes home.
Things are different if you are buying a pre-owned car from a private seller or a dealer. If you contact a private seller on ZeMotor then you need to check a few things to ensure its safety and authenticity. You need to check the car paperwork, such as its registration document, and make sure the document's details match the vehicle.
Make a note of the car's mileage against MOT test certificates if they have it. You need to inspect the car inside and out for any wear and tear that wasn't mentioned in the car's description, check if the locks are working, and other such things.
- Taking it for a test drive
Once you are satisfied with the above-mentioned steps, the next important step is to take it for a spin. You will never fully get the feel of the car until the time you test drive. You can check our ZeMotor's guide on how to test drive a car to completely understand what to do. Nevertheless, here are a few things you need to check on a test drive:
Test the clutch
Test the biting point of the clutch. The clutch should bite before you fully engage it. If it doesn't, then it needs a replacement.
Gear
The gear should shift smoothly and give a good response. You shouldn't feel any glitches, or it should not be hard to shift gears in a manual gearbox.
Steering
The steering should feel smooth while making turns and should not vibrate while driving.
Apart from these things, check if all the controls are working if the car is noisy, etc.
*Time to negotiate
Negotiation is part of the process. Before you begin, it is best if you do a research on the average pricing of the car in the market. If you find a lower price, then you can point that out to the seller while negotiating. You can even point out some flaws you noticed in the car, and ask for discounts.
*Seal the deal
Once both parties have agreed to a price, it is time to sign off all paperwork and take the car keys. Make sure that the bill has the date of sale, the make, model, year of the car correctly. It should also have the seller's name and address along with yours. Sign off the title, and now you are officially the owner of the car, congratulations!
Conclusion
By following the steps mentioned above, you will have a painless car-buying experience. At the end of the day, don't rush in to decide on a car. Take your time, do your research so that you have no regrets later. And above all, try to spend realistically in a car! If you are interested in electric cars, this article will help you.