Car Cleaning Services You Should Opt for Every Month
Best Car Cleaning Service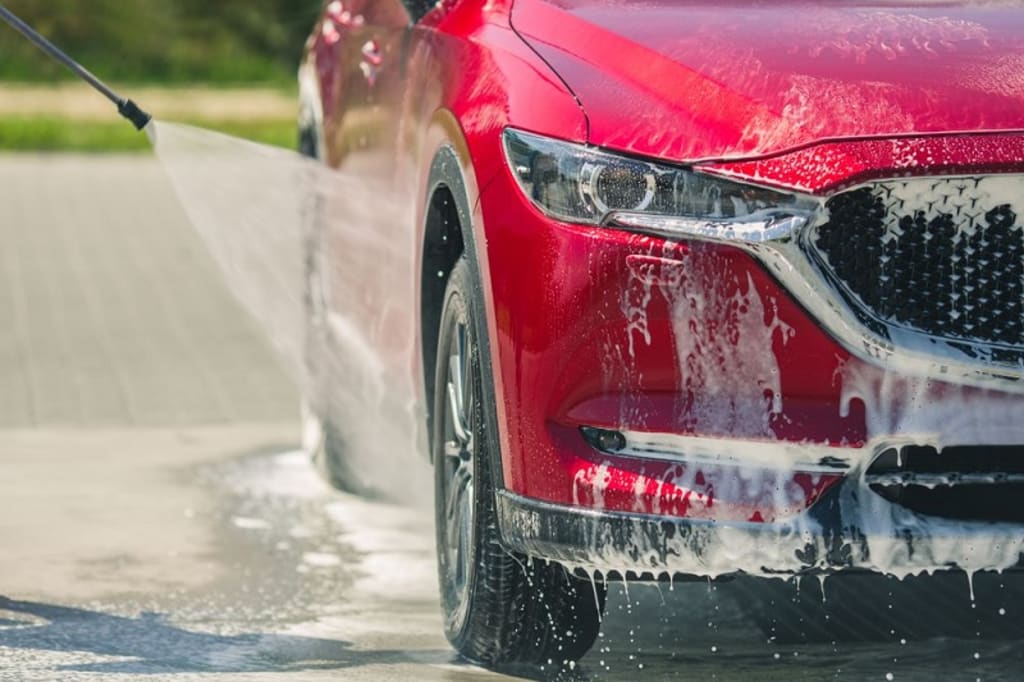 Car Cleaning
A car wash, which can be either automated or mechanized or self-served is a provision that is used to clean the exterior as well as the interior of a car. The following reasons will justify taking your car for a detailed wash regularly.
Extends the longevity of your car.
Improves its functioning.
Restores its lost shine and gloss.
Engine runs smoothly.
Increases its resale value.
A well-maintained car reflects your attitude and seriousness towards your belongings.
Below given are a few car cleanings services that you must avail regularly.
Chemical car wash: For this type of car detailing, also called water-less car cleaning, chemicals are used to clean and polish the surface of the car. It is claimed to be an environment- friendly method of cleaning cars.
Steam car wash: This method uses a gush of steam and fine fiber linens. Some people use detergent injections as well. It is an affordable, eco-friendly solution of car cleaning. It is highly popular in Asian, European and Middle East countries due to its sanitizing characteristics and mobility.
Interior Car Detailing: A dirty interior cabin not only has a bad odor, but also adds operational complications. In this condition, cleaning the interior of the car is also important.
Now, interior cleaning of the car can be done by several processes.
Vacuuming: To get the best results of vacuuming, floor mats have to be washed separately, including vacuuming seats, cargo area, shelf, trunk, and headliners. For the areas that cannot be cleaned by a vacuum, an air compressor is to be used.
Re-vacuuming: This process is recommended after vacuuming has been done to remove any dirt left in the cabin. After the windows have been cleaned with a detergent, they have washed again with running water and wiped to restore their lost shine.
Brushing and steam cleaning: For the cleaning to be more effective and long-lasting, a steam cleaner is used after the mats have been scrubbed. It is mainly used to clean mats and carpets.
Glass cleaning: In this process of car cleaning, the glass cleaner is used to clean the windows. It makes the glass sparkle and provides a clear view of the driver.
Leather trimming: For cleaning the leather parts, a saddle soap, leather cleaner, and a leather soap are used. To make the cleaning more effective, a conditioner manufactured especially for leather can be used.
Exterior car cleaning: This is so much more than just quickly washing the exterior parts of a car. It includes applying a protective paint sealant, which makes the car gleam and reduces the surface scratches.
Washing and drying: The car is sprayed using a high powered spray, followed by hand cleaning the rims, glass, door jambs, and other parts.
Claying, polishing and sealing: When the exterior cleaning is complete, wax or a sealant is applied to render it a glossy shine. Other exterior services include engine detailing, bumper repair, trim repainting, headlight polishing.
After the cleaning is done, the car detailers examine the car and analyze its damages like peeling, repainting, flaking, cracking, and its exterior conditions. Also, how much damage has been caused due to rust and acids is also examined. Frequent cleaning makes your car look attractive besides adding value to it.
Prices involved in car cleaning depends on several factors, like the type of detailer, their professionalism, size of the car, damage caused, and the quality of service availed. The better the quality of service rendered; the higher will be the cost. So, make sure you choose the best and professional car cleaning service to invest your money wisely.