Best Gifts for NASCAR Fans
The best gifts for NASCAR fans that will have the speed chaser in your life unwrapping only the best.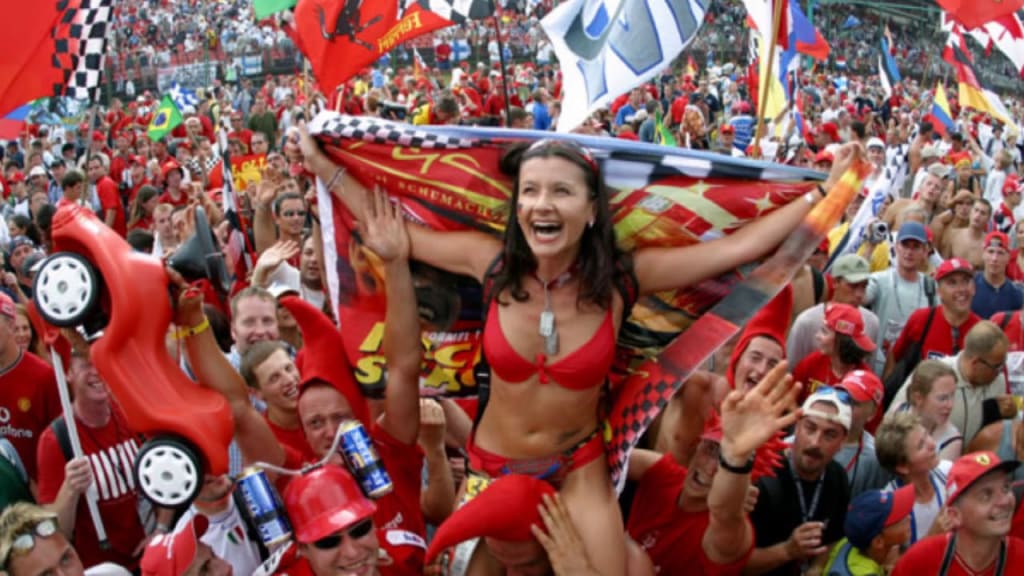 NASCAR is much more than speedy cars and a huge track. With both strategy and collaboration, the sport is loved by many fans. Have one of those in your life?
This is a list of the best gifts for NASCAR fans any speed chaser would love. Whether it be for Christmas, a birthday, or just because, these gifts are perfect for any occasion.
Plus, they will have your NASCAR lover feeling special. Ranging from simple hats to car covers, you can't go wrong with gifts like these.
To start off this list of the best gifts for NASCAR fans, we had to begin with a classic option. Now, to a non-racing lover, this gifts might seem a little immature, but the quality of the present lies in the collectability factor of this set.
With a package of three NASCAR cars, all within three collector display boxes, you can't get any more authentic than this. Though it can also be used as a gift for ages three and up, this option is great for any age.
Looking to challenge your friend? This is one of the more challenging gifts for NASCAR fans, who also love to put their mind to the test. This book includes crossword puzzles, word searches, and trivia, all based on the theme of NASCAR. Does your racing fan think they know everything there is to know about their favorite sport? They may think again after receiving this present.
These street signs are great for either throwing your NASCAR lover a party, or gifting them as a future addition to their next NASCAR viewing.
As one of the most useful gifts for NASCAR fans, these signs will look great hung up for decoration at any racing event or racecar party. Or your racing lover can even display them in their room all year round. They come in all different styles and street signs, plus, they all include a checkered paneling.
Another simple option for a NASCAR gift, this licensed royalty flame cap will allow your racing lover to support Tony Stewart's famous number in style. With adjustable closure and a comfortable fit, this hat features both front and side design, as well as flame graphics for that NASCAR flair. The number 14 never looked better.
Is your NASCAR lover a huge Kevin Harvick Busch fan? This is one of the most popular gifts for NASCAR fans who have a die-hard commitment to their favorite racer.
Because the t-shirts are officially licensed by NASCAR, there are plenty of options by the company for different prints of racers, as well as a variety of styles. This three pack includes three different designs and three options to support their favorite athlete in style.
A calendar is always a great idea for a stocking stuffer, or a simple Christmas present. This option shows that you recognize your friend's love for racing, as well as provides them with a slew of facts about NASCAR.
This calendar will be a great addition to your friend's desk; it's free standing and the perfect size. Get your NASCAR lover's knowledge up on their favorite sport, they'll appreciate it more than you know.
This might look like a typical coffee mug by the picture. However, it's a mug-shot glass that your racing lover will pick up every weekend. One of the best gifts for NASCAR fans that love to celebrate a win, this mug is great for toasting couch-side. Allow your NASCAR lover to display their favorite driver's number with this two-ounce mini-mug, and they'll think of you after every win.
This poster is one of the best gifts for NASCAR fans who love to decorate. As a perfect addition to their television room, or wherever they choose to watch the races, this framed panorama poster will catch anyone's eye. Portraying a bird's eye view of the speedway, this night shot is breathtaking, and was personally captured by photographer James Blakeway.
This specific raceway is the most diverse when it comes to their schedule of racing. Whether it be NASCAR races or superbikes, this location has it all. Blakeway Worldwide Panoramas also have options besides the Daytona International Speedway, like the Talladega Superspeedway, the Kentucky Speedway, and many more.
As one of the most practical gifts for NASCAR fans, this car cover will support your racing lover's favorite driver, while protecting their car. As a waterproof, fleece-lined, 300 denier fabric cover, you can't go wrong with gifting this heavy duty protection.
As a way to shield a car from UV, heat, and any weather, this car cover has elasticized, double stitched hems for easy application and removal. Your NASCAR lover will get a ton of use of out this!
Does your NASCAR lover wish they could get in on the action of racing? Allow your friend to enter the world of speed with NASCAR The Game: Inside Line. Players can experience the racing from behind the wheel around real-life tracks as their favorite racer, and against some of the most well-known. They won't be able to put the controller down.