World's Hidden Jewels
Are you tired of the crowds at popular tourist destinations? Do you long for a unique and unforgettable travel experience? Look no further than these hidden jewels, 10 destinations that are off the beaten path but offer breathtaking beauty, rich culture, and unforgettable experiences.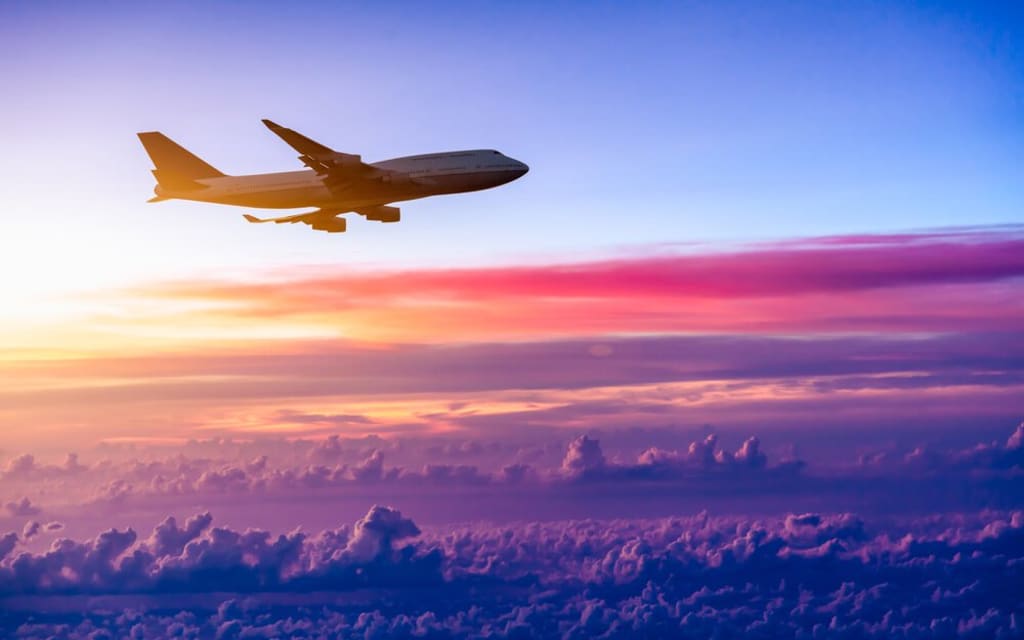 #1 Faroe Islands - Located between Norway and Iceland, the Faroe Islands are a group of 18 volcanic islands known for their rugged landscapes, quaint fishing villages, and stunning waterfalls. With a population of just over 50,000, the islands offer a peaceful escape from the hustle and bustle of everyday life.
#2 Guanajuato, Mexico - Tucked away in the central highlands of Mexico, Guanajuato is a colonial city known for its colorful houses, underground tunnels, and lively arts scene. The city's historic center is a UNESCO World Heritage Site, and visitors can explore the many museums, theaters, and galleries that line the streets.
#3 Sapa, Vietnam - Nestled in the mountains of northern Vietnam, Sapa is a small town surrounded by rice paddies, terraced hillsides, and vibrant local markets. Visitors can trek through the surrounding countryside, meet local ethnic minorities, and enjoy the area's natural hot springs.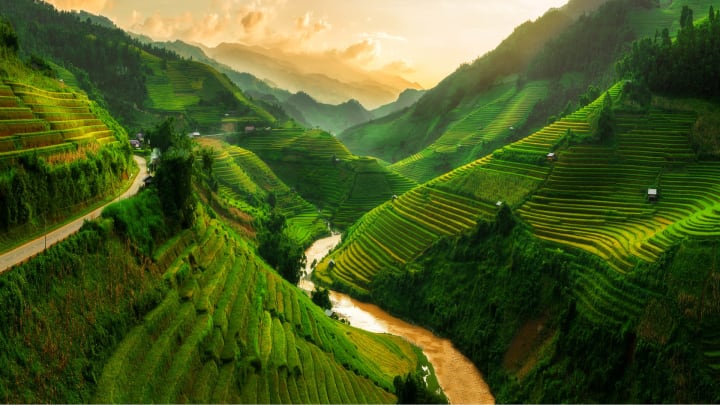 #4 Palawan, Philippines - With its white sand beaches, turquoise waters, and stunning limestone cliffs, Palawan is a true paradise. Visitors can explore the underground river system at Puerto Princesa Subterranean River National Park, go island hopping, or simply relax on the beach.
#5 Plovdiv, Bulgaria - One of Europe's oldest cities, Plovdiv is a cultural hub known for its Roman ruins, Ottoman-era architecture, and thriving arts scene. Visitors can explore the city's many museums, art galleries, and theaters, or simply wander through the narrow cobblestone streets of the Old Town.
#6 Socotra, Yemen - An archipelago located off the coast of Yemen, Socotra is a natural wonderland known for its unique flora and fauna. Visitors can hike through the island's jagged mountains, explore its many caves and grottoes, or simply relax on its pristine beaches.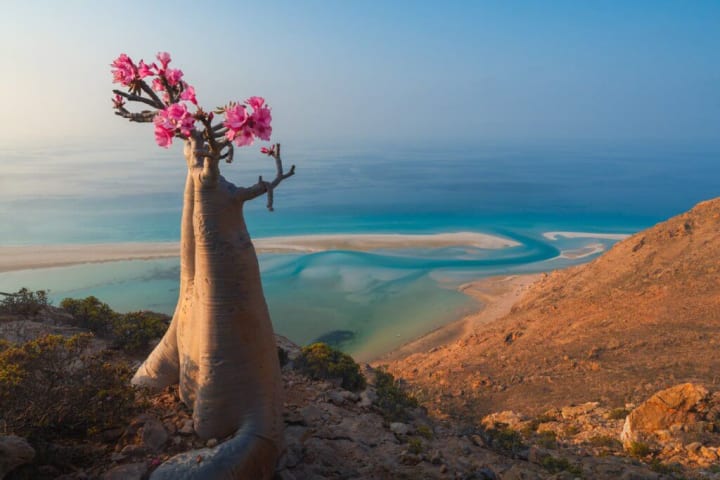 #7 Lake Baikal, Russia - The world's deepest lake, Lake Baikal is a natural wonder known for its crystal-clear waters, dramatic cliffs, and unique ecosystem. Visitors can hike through the surrounding forests, go ice fishing in the winter, or simply take in the breathtaking scenery.
#8 Chefchaouen, Morocco - Known as the Blue City, Chefchaouen is a small town nestled in the Rif Mountains of northern Morocco. Its narrow streets and buildings painted in various shades of blue make for a picturesque backdrop to explore.
#9 Zhangjiajie, China - The inspiration for the floating Hallelujah Mountains in James Cameron's "Avatar," Zhangjiajie is a national park located in the Hunan Province of China. Visitors can explore its many towering sandstone pillars and hike along its stunning cliffs.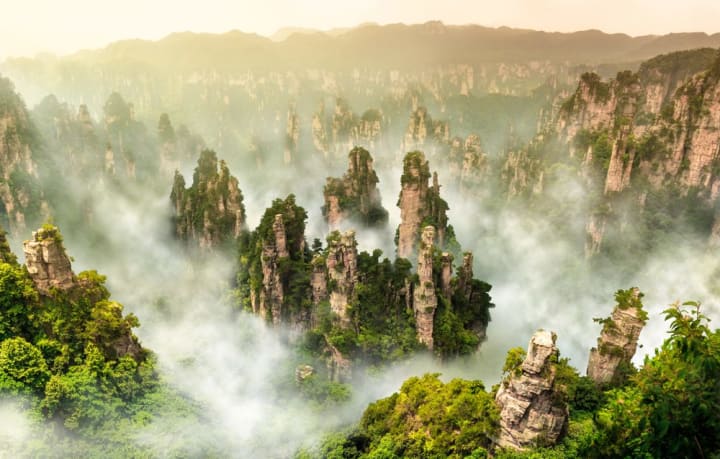 #10 La Paz, Bolivia - One of the highest cities in the world, La Paz is a vibrant cultural hub known for its colorful markets, historic architecture, and rich indigenous culture. Visitors can explore the city's many museums and galleries, take a cable car ride over the city, or simply immerse themselves in its vibrant street life.
#11 Tbilisi, Georgia - The capital of Georgia, Tbilisi is a charming and historic city located at the crossroads of Europe and Asia. Visitors can explore the city's many historic landmarks and museums, take in the stunning views from the Narikala Fortress, or indulge in the local cuisine and wine.
#12 Kotor, Montenegro - Nestled along the Bay of Kotor in Montenegro, Kotor is a fortified town known for its winding alleys, medieval architecture, and stunning coastal views. Visitors can hike up to the top of the city walls for panoramic views of the bay, explore the many churches and monasteries, or simply wander through the town's charming streets.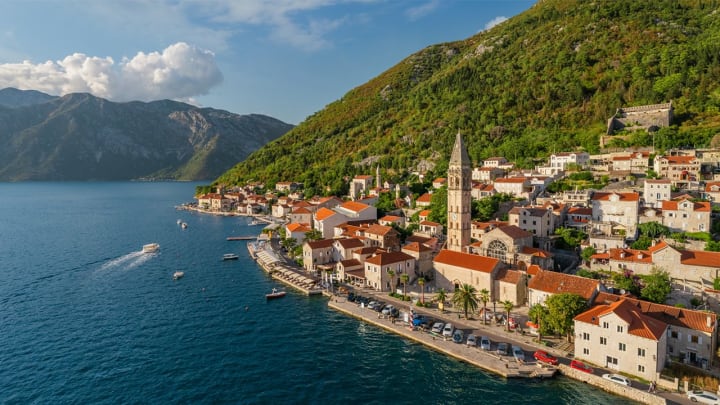 If you're inspired to explore these hidden jewels, Trip.com is the perfect partner to help you plan your adventure. With a vast selection of flights, hotels, and tours, Trip.com offers a one-stop-shop for all your travel needs. Plus, as an affiliate partner, Trip.com offers exclusive deals and discounts to our readers.
Booking your trip is easy: simply visit Trip.com's website or download their app, and search for your desired destination. From there, you can browse and compare flights, hotels, and tours, and book everything in just a few clicks.
So whether you're looking to explore the rugged beauty of the Faroe Islands, the colorful streets of Guanajuato, or the stunning limestone cliffs of Palawan, Trip.com has everything you need to make your dream trip a reality. Book now and start your adventure today!

All Our Social Media:
Pinterest: https://www.pinterest.com/affilicore/
Facebook: https://www.facebook.com/profile.php?id=100089786415062
Instagram: https://www.instagram.com/affilicore/
TikTok: https://www.tiktok.com/@affilicore
Medium: https://medium.com/@affilicoremarket
Vocal Media: https://vocal.media/authors/affili-core
LinkTree: https://linktr.ee/affilicore
Twitter: https://twitter.com/AffiliCoreM
E-mail: [email protected]
About the Creator
Meet AffiliCore a versatile writer covering shopping, fitness, SaaS, business & investment, and travel. With engaging content and an eye for detail, AffiliCore helps readers make smart and informed decisions.
https://twitter.com/AffiliCoreM
Reader insights
Be the first to share your insights about this piece.
Add your insights