Withstanding Jet Lag: Here Are 5 Travel Tips Before Leaving for Your Trip
Enjoy your travel with hassle and drowsiness. Fight the jet lag away!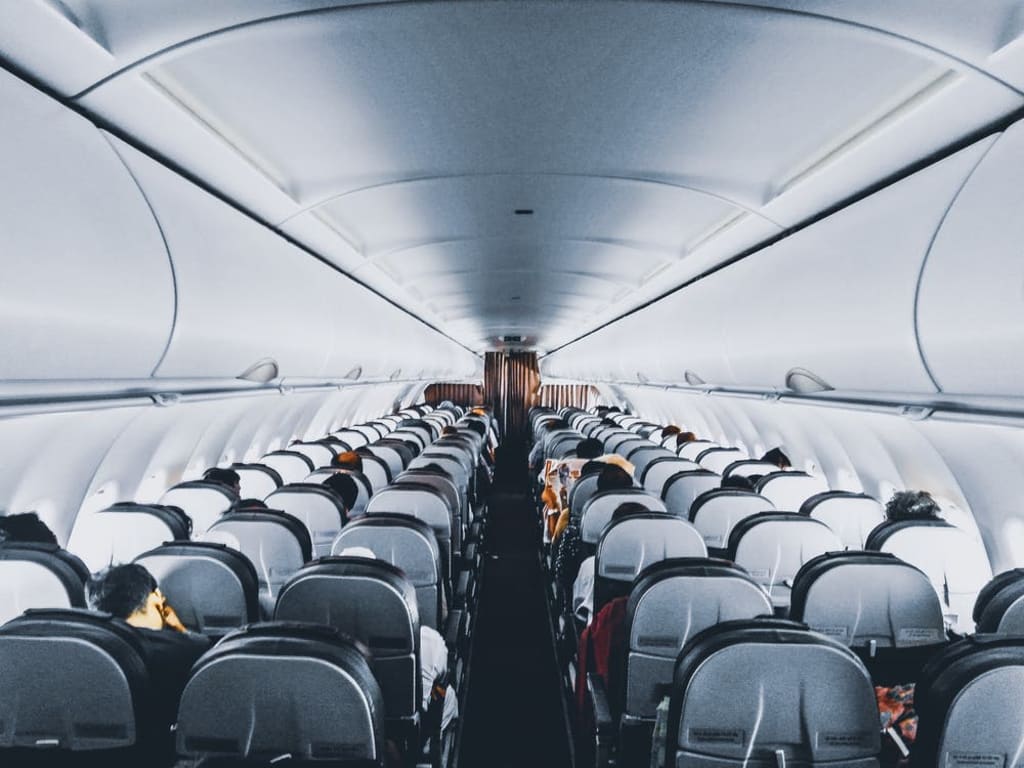 Here are some tips from the experts from Mayo Clinic.
When you go a long distance trip or a shaky or heightened one either on air or on the sea, you usually experience jet lag. It's when you feel dizzy after getting off the plane or the ship. It's when you still feel like you're floating up there when your feet are already stepping on land. There's a feeling that your body has not yet moved on from that long travel.
Traveling through different time zones and great heights can disrupt the body's system and disturb the embedded atmosphere that it's been used to, especially if it's an international journey. That is why you experience extreme drowsiness. Other results include concentration instability, troubles in bowel movement, appetite loss, and acidity.
You know how having jet lag feels during and after your travel is not fun at all because it hinders you to enjoy your trip to the fullest. With that, here are five important travel tips which you must know and do BEFORE leaving for your trip. They will aid you to have a more comfortable and jet lag-free trip. Here are they:
[1] Get Enough Rest and Sleep
When you are really excited for your travel, there is a huge tendency that you will find it hard to sleep before the day or the night of departure. It's because you keep thinking of your plans and the stuff that you are going to bring with you, the clothes you're going to wear and many other random thoughts that just pop in your head out of extreme excitement.
Another reason why people cannot sleep before traveling is because of the thought that they will just spend all their time and energy up all night and will just sleep during the flight. That seems like an interesting plan, but oh dear, there is no certainty that you will have a sweet sleep up there.
Rest well and have enough hours of sleep the night before your travel or whatever time of the day you possibly can. You need lots of energy as you arrive your destination. You need that cheerful vibe of yours! But if you lack sleep, you will feel dizzy, tired and even weakened.
Sleeping inside the plane gives you no guarantee of undisturbed sleep. Why? There are changes in the time zones to which you might not have an easy time adjusting. No one knows, but your plans might not happen as intended and expected because things just happen.
Your sleep during the flight might be very bad or non-existent, so take advantage of the time you have before leaving for your trip. Keep yourself rested, so you'll be ready for the things you are excited about.
[2] Fix Your Schedule
Organizing your schedules is a big and complicated challenge, most especially if you are a very busy person handling many responsibilities and relied on by many people. Traveling is some sort of a break and unwinding time, but of course, before you spend your stress-free days, there are many things you have to accomplish first or monitor and get updated with.
Chaotic schedules will stress you out, so be sure to get them arranged well. Before you travel, make sure you've given out the tasks to other people who will take charge while you're gone. Beforehand, do everything which you think will be bothering you during your travel, and finish it, so that you'll be worry-free afterward.
Days before leaving for your travel, you should relax yourself—your body and your mind. Fix your eating and sleeping schedules also, so that your body won't be confused and too shocked with the changes you will experience.
Time is very important here, so make sure you manage yours very well.
[3] Choose Water Above Others
Water is the best drink anyone could ever have. Its health benefits and cleansing attributes are peerless! There is a comfort room in airplanes and in ships, so even if you drink plenty of water before your flight, you have no worries of looking for a place to regain your comfort in.
Avoid drinking other beverages other than water because they may not react well with your tummy and with the travel occurrences. If you have a celebration the night before, prohibit yourself from alcohol and colas! Do not take coffee and energy drinks as well.
It's wrong to drink them as you think that you "need to be energized" for your travel. While they will most likely keep you awake, the artificial stimulants present in them lengthen jet lag recovery time, thus, worsening your drowsy feeling.
On the other hand, consuming lots of water before your flight is very vital because your body needs hydration which will help reduce your jet lag and its effects.
[4] Don't Take Sleeping Pills
Because there are many probable reasons as to why sleeping during the flight is difficult, some people cling to sleeping pills, most especially for long-distance flights. That, however, is not recommended because as medicines, they affect your health, your appetite, and your feeling too.
Because of the possible side effects or incompatibility with sleeping pills, you might experience health troubles after taking them. Do not drink sleeping pills to force yourself to sleep. Let yourself be free to do it naturally.
[5] Munch Light and Healthy Food
Some people do not prefer eating before their flight because they think they might puke or because they want all the food to come from the plane. These are not very good practices because eating before you travel is actually needed.
Yes, you need to eat, but not just anything. Eat healthy and light only. In that way, vomiting won't get its high chances of happening. You don't have to stuff your tummy with lots of food and with just everything you want. You need just enough, light and healthy snacks and meals to give you more energy. Fruits are easy-to-carry on your bag. Other healthy foods are also alright as long as you eat light and on proper times.
Consider looking up the timezone of your destination if it's international, then, if you are more conscious about the eating periods, adjust yourself and your meals according to what's most suitable for you and your eating habits and periods.
Again, eating before your trip is not wrong and won't result in troubles as long as you do it right.
Nope, Not You, Jet Lag!
Getting jet lag during and most especially after the flight is common for many people. If you are one of them, keep in mind these essential travel tips to help you. Take note of them and put them out of your thinking pocket once you need to see some travel tips before your first-ever trip or even if it's your hundredth!
It must be you that's enjoying the amazing time off and not your jet lag enjoying to piss you off! Remember that if you feel well and feel healthy during your travel, you will be able to savor every moment and to have a blissful experience like no other!
AUTHOR BIO: Nicole Ann Pore is a writer, an events host, and a voice over artist. Travel, health, shopping, lifestyle and business are among the many subjects she writes about. Through quality and well-researched writing, she informs and even entertains readers about things that matter. She is also interested in film critiquing and filmmaking. Giving all the glory to God, Nicole graduated Cum Laude from De La Salle University Manila, Philippines with a Bachelor's Degree in Communication Arts.
travel tips
Nicole is a writer, an events host and a voice over artist. Giving all the glory to God, Nicole graduated Cum Laude from De La Salle University Manila, Philippines with a Bachelor's Degree in Communication Arts.