What Should You Not Miss When Visiting Vegas?
Don't miss the best attractions and activities in Las Vegas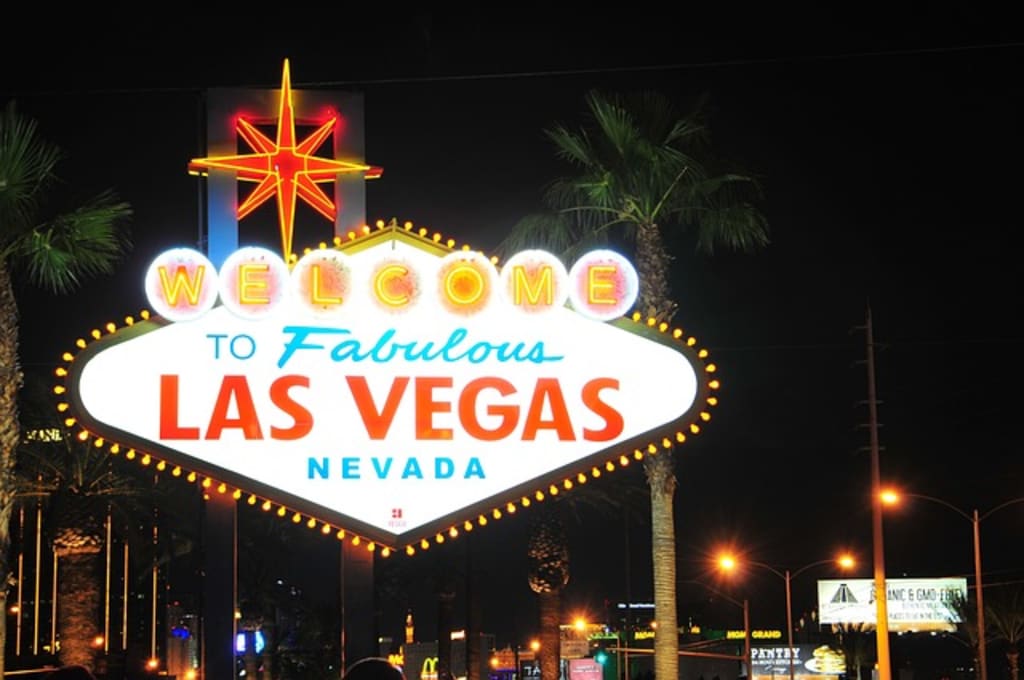 No matter how long you will be staying, and whatever purpose drove you to visit the Strip, one thing is for certain – you can never run out of things to do in Las Vegas. If you're in the process of planning out the perfect trip and want to make sure you don't miss the best attractions and activities, this article is here to help.
Riding The High Roller
At 550 feet tall, Vegas's gigantic Ferris wheel holds the record as the second-tallest wheel in the world. Hop on the High Roller to get a good view of the Strip – it's especially stunning at night time with colorful LED lights lighting it up. You can easily fit in the spacious pods with a group of friends and family, and the rides last a good 30 minutes.
Walking Through Fremont Street
Especially for those visiting on a budget, Fremont Street is a must-visit spot for an affordable Old Vegas experience. Feast your ears and eyes with live music and street performers, walk through classic Vegas casinos and get ready to be entertained by celebrity impersonators and impromptu performances. The best part is, all of this is free! You can also get a couple of drinks from outdoor bars, enjoy a yummy snack from food stands, or indulge in the many sins offered at the Heart Attack Grill (pretty much self-explanatory). Not a fan of walking? You can also soar through 5 blocks with the SlotZilla zipline.
LINQ Zipline
Speaking of ziplines, if the idea of riding 12 stories above the Strip sounds thrilling, you must not miss Fly LINQ Zipline. This is the most comprehensive zipline in Vegas, spanning over 1,000 feet in distance. It's also right near the High Roller and is neighbored by the Minus 5 Icebar, where you can get a drink to cool off after the rush of the ride.
Witness Vegas History in Museums
Las Vegas has been a cultural landmark for years, with a unique historical fabric. There are plenty of museums with interactive experiences embodying the cultural history of the Strip. Make sure you see the Neon Museum for a large collection of casino signs and art pieces that once adorned the streets and lit up the skyline. Another must-visit is the Mob Museum which documents the criminal history of the City of Sin. While you're there, make sure to grab a drink at the speakeasy located in the basement.
Dining at Blackout
Vegas is all about spectacular experiences and once-in-a-lifetime moments, and dining in the dark at Blackout is certainly one for the books. Embark on a culinary adventure with multi-course mystery menus served in a pitch-dark ambiance. The restaurant also offers vegan and gluten-free options and accommodates allergies and special dietary needs.
Burlesque Shows
They don't call it Sin City for no reason. Catch a burlesque show to experience top-of-the-class adult entertainment on the Strip. From classic burlesque with sexy strip choreographies such as X Burlesque, Rogue, and BurlesQ, to campy conceptual shows such as Zombie Burlesque or X Country, there is an option that hits the sweet spot for everyone and every fantasy.
Hiking Through Red Rock Canyon
Vegas is not all flashing lights, booze, casinos, and live shows. While you're in the region, you must also see the Red Rock Canyon, a National Conservation Area with stunning natural rock formations with unique shades of red and copper. Take a hike through the trails and enjoy the unique views. We recommend visiting early in the morning or in the evening to minimize heat and sun damage.
The Fountain Shows at Bellagio
Bellagio's fountains are a classic landmark that must not be missed. Between 3 pm to midnight on weekdays, and from noon to midnight on weekends, you can catch fountain shows for free. The dancing water fountain shows are an audiovisual feast with special choreographies that change every 15 minutes. Make sure to take a walk through the scenic botanical gardens too, which feature seasonal displays that vary in spring, summer, fall, and winter.
Mandalay Bay Shark Reef
The Shark Reef Aquarium at Mandalay Bay is the perfect family-friendly attraction. With a 1,300,000-gallon main tank, the aquarium hosts over 2,000 animals, including sharks, exotic fish, sea turtles, crocodiles, and stingrays. Don't miss out on the shark tunnel for an immersive underwater experience unlike anything else. If you're feeling a little brave, the touch pool offers interactive encounters with magnificent marine creatures, as you get to feed sharks and stingrays.
We hope this list has given you a good start to filling out your Vegas bucket list. Whatever you decide to do, have the time of your life and enjoy a one-of-a-kind experience on the Strip. Not all things that happen in Vegas stay in Vegas, but one thing is certain – these will stay in your memory for a lifetime.
image source: https://pixabay.com/photos/nevada-las-vegas-las-vegas-sign-932708/
About the Creator
James Deutsch is a writer and content strategist with a passion for travel. Always on the move, he bounces between the west and east coasts, pursuing his love for writing, music, and finding unique knick-knacks and gifts.
Reader insights
Be the first to share your insights about this piece.
Add your insights