Universal Studios
Hollywood vs. Orlando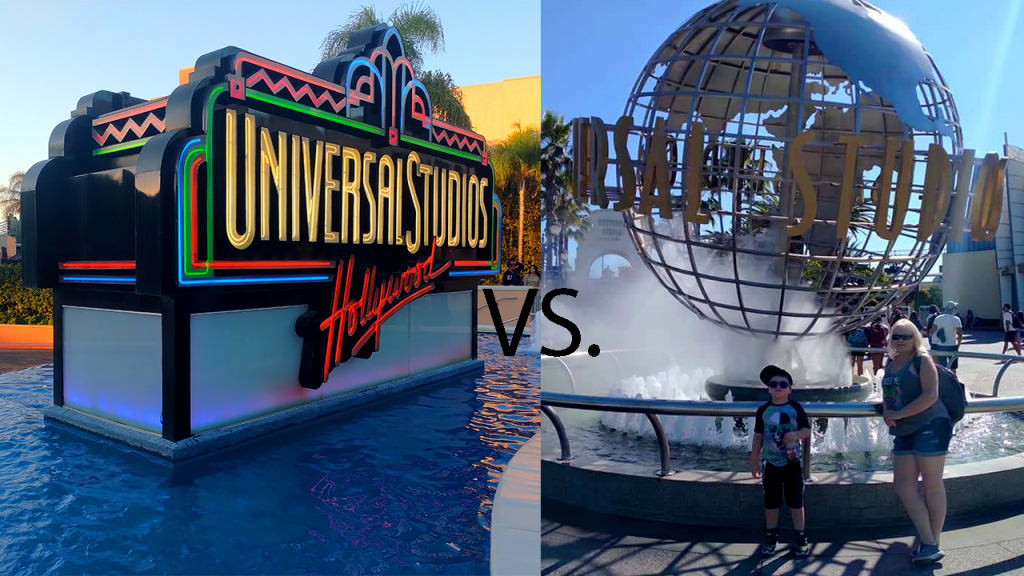 Hunter and his Grandma at Universal Orlando
Universal Studios Hollywood vs. Orlando. Let's compare shall we?
Number of Parks in California - One "Universal Hollywood" Number of Parks in Florida - Three with one more on the way set to open in 2025. "Universal Orlando", "Islands of Adventure", "Volcano Bay" and the soon to open "Epic Universe". Looks like Florida takes the first Comparison.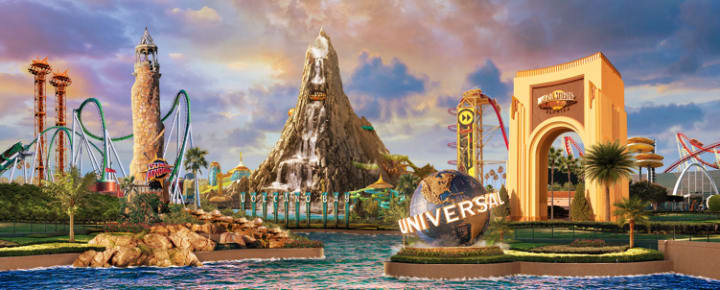 Let's Start with Universal Hollywood. Like most theme parks rides come and go, experiences vary every time you attend. Everyone might have a different experience.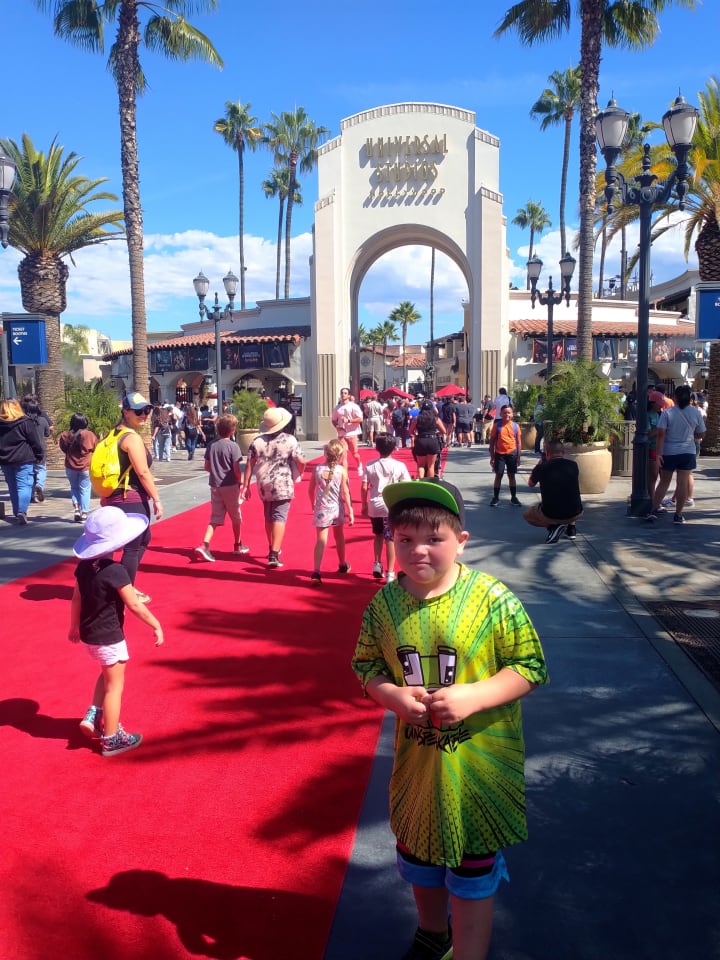 We are gonna have to give it to Hollywood over Orlando for their entrance to the park. There is something special about walking down the red carpet that you just don't get in Orlando.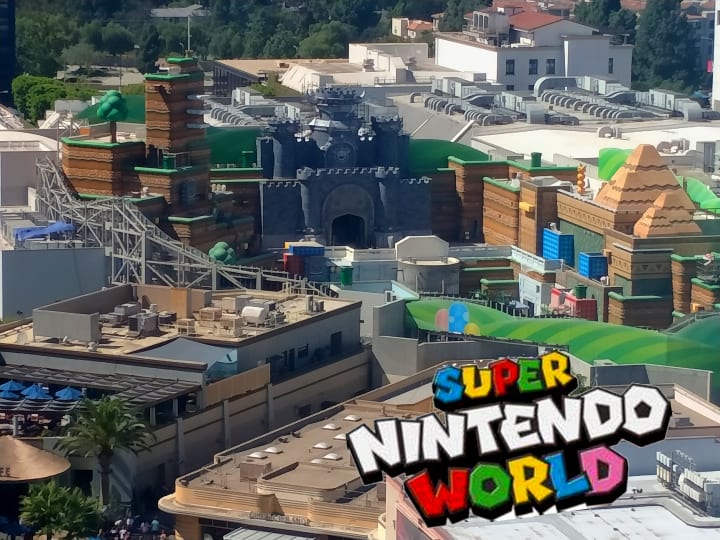 Super Nintendo World is coming to both parks on either side of the USA. The Hollywood version of the land is set to open up in early 2023 compared to 2025 in Orlando. There are some rumors that the land may open on it's own in Orlando before the other four lands at Epic Universe open up but that is not confirmed. Hollywood will see Mario Kart: Bowser's Challenge, Yoshi's Adventure and Power-Up Band Key Challenges. Orlando however will have the side rides but also a Donkey Kong Coaster. This all comes down to space restraints. They will defiantly be a nice addition to Hollywood which needs more rides. Orlando however gets the edge here with the extra ride.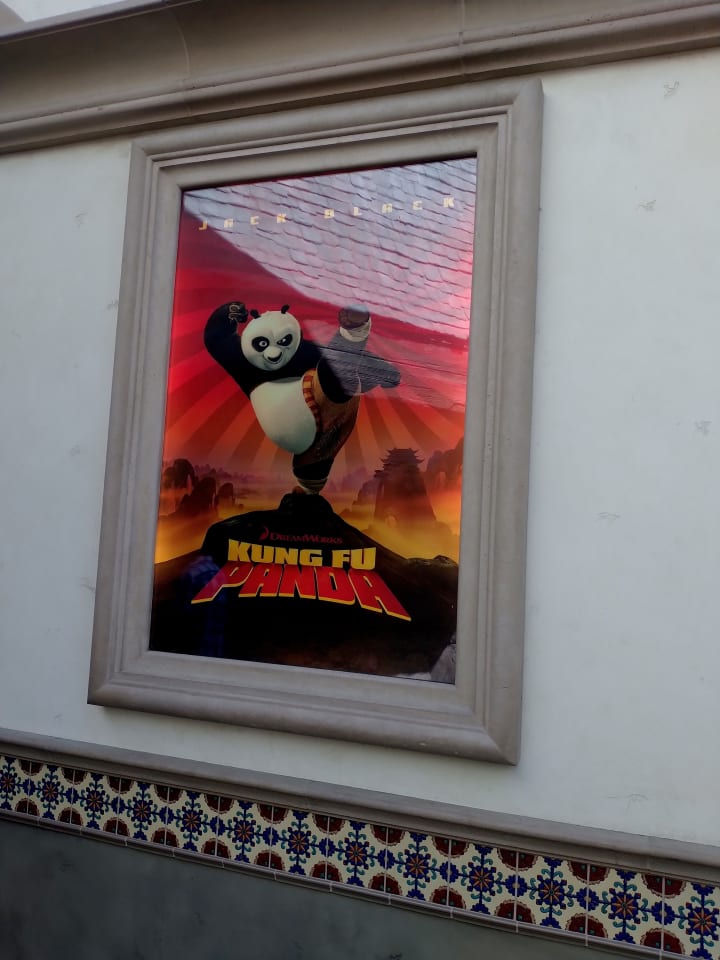 In the past we saw cool theater/live action shows in Hollywood such as Terminator 2. So let's compare the two theater rides. Kung Fu Panda vs. Orlando's Shrek 4d. I would just like to say that we will not miss the Shrek show. It is currently being replaced by Minions "Villain Con". Shrek may have been fun at one point but the theater seats where far past their prime and Hunter cried from being bounced around violently last time around. We never went on it again after that so the new ride is welcome. We have been on the Kung Fu Panda theater show multiple times in the day. So California takes the win on this one.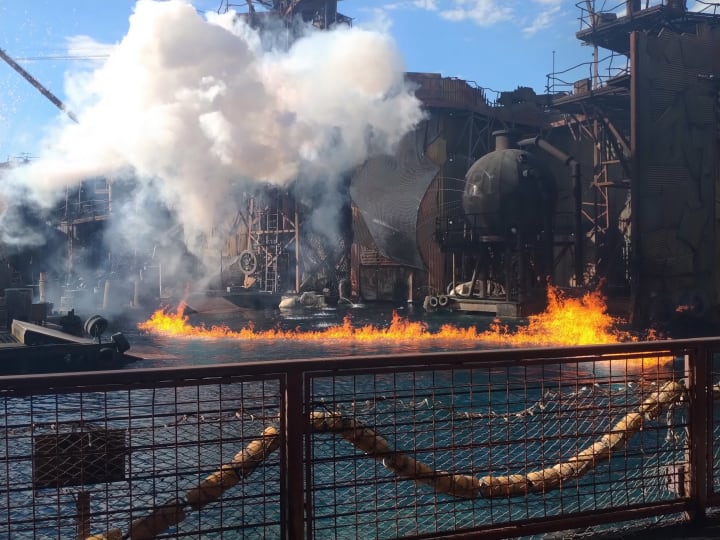 Waterworld vs. The Bourne Identity live action shows. Though Waterworld bombed at the box office. This show still rocks the waters in Hollywood. Crowd interaction, wet zones, gun fire and explosions. The show never gets old. The Bourne Identity is a mix of incredible technology, LED screens and live sets. Gun fire and endless action. Both shows are a must and I would have to rank them both in a tie as both shows are incredible.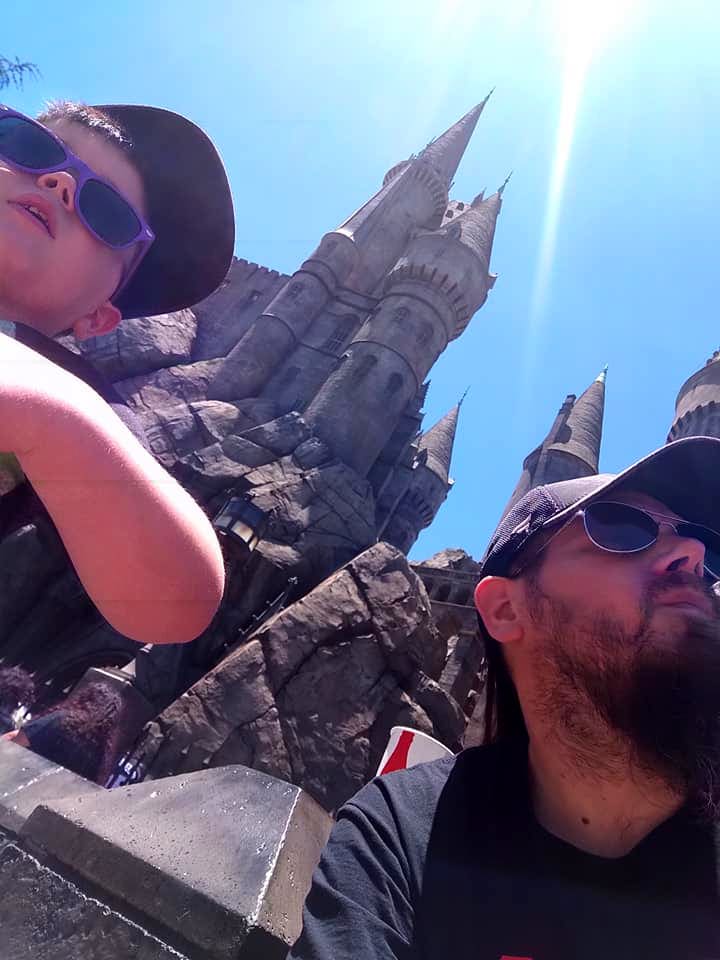 Let's look at all the rides in California. Flight of the Hippogriff. We waiting in line expecting something a little better. It was a very short, very quick roller coaster with a tiny bit of theming but we were not impressed. Harry Potter and the Forbidden Journey resides at Universal Hollywood and Islands of Adventure in Orlando parks and is an incredible ride. Another thing you will find at both parks is all the cool shops and magic wands that you can cast spells around the land. Hunter bought his wand in Orlando and we were quite happy that it also worked in Hollywood.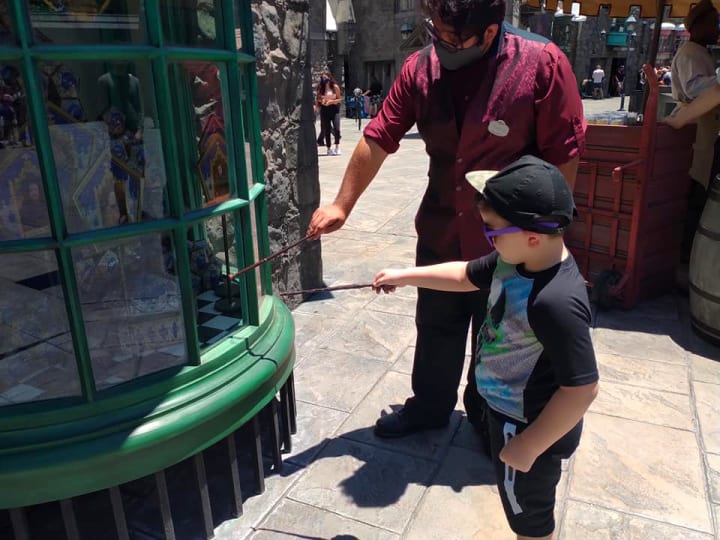 That's when everything ends in California. Back in Orlando behind a hidden wall you will find Diagon Alley. It was so hidden I didn't even know it was there our first visit after it was built. Harry Potter and the Escape From Gringotts is probably one of the more intense rides. Hunter tried it a couple times, skips it other times. There are a few scary dark moments but probably my favorite of them all.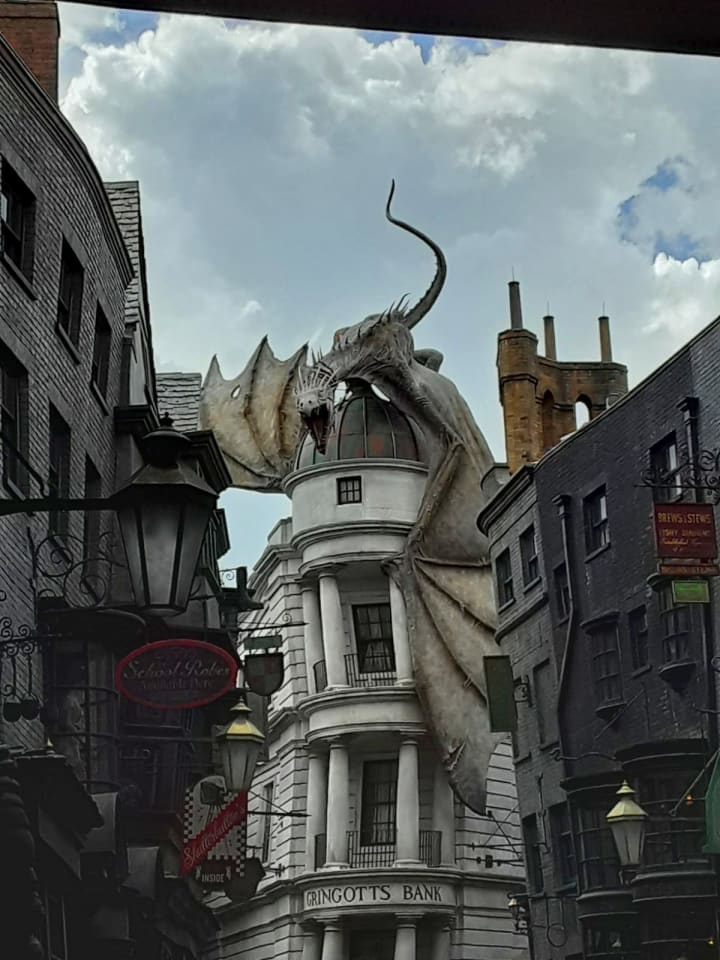 Though both parks have the Hogwarts Express only one is functional. You can take it from Universal Studios Orlando next door to The Wizarding World of Harry Potter. There you will also find Hagrid's Magical Creatures Motorbike Adventure. A ride we have not gone on yet but hope to next time now that Hunter is starting to enjoy family roller coaster.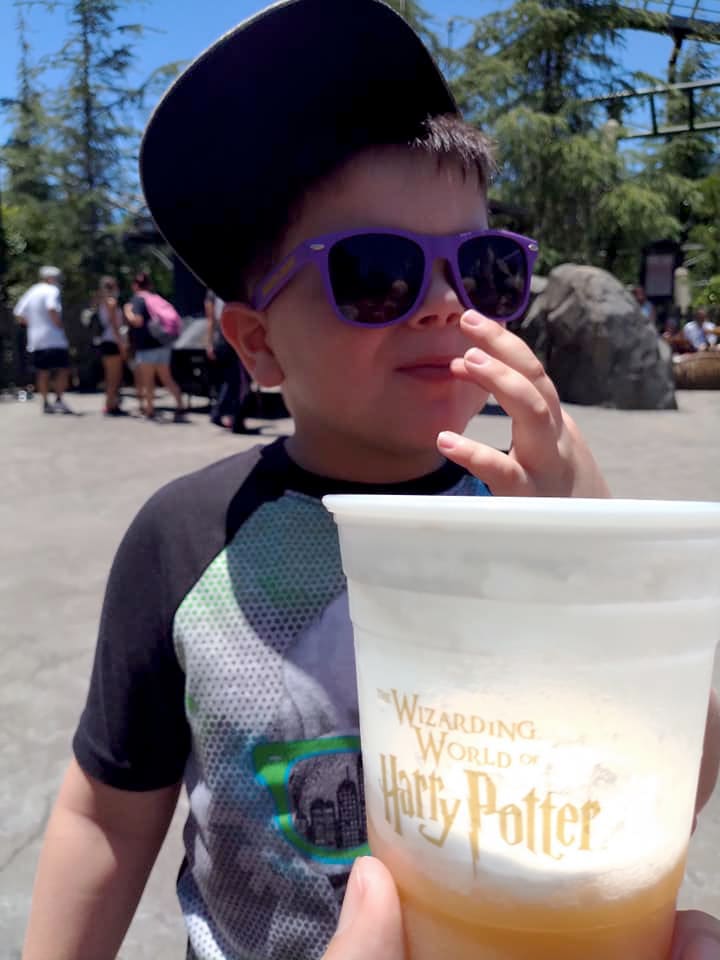 A must at both parks is to get the frozen Butter Beer.... It is the best thing you will ever taste. The edge for all things Harry Potter however defiantly goes to Orlando with many more Harry Potter rides in two parks. And though it's not 100% confirmed but Epic Universe may be adding a land based on the Fantastic Beast franchises which we all know is connected with the Wizarding Worlds. Only time will tell what will be in this land.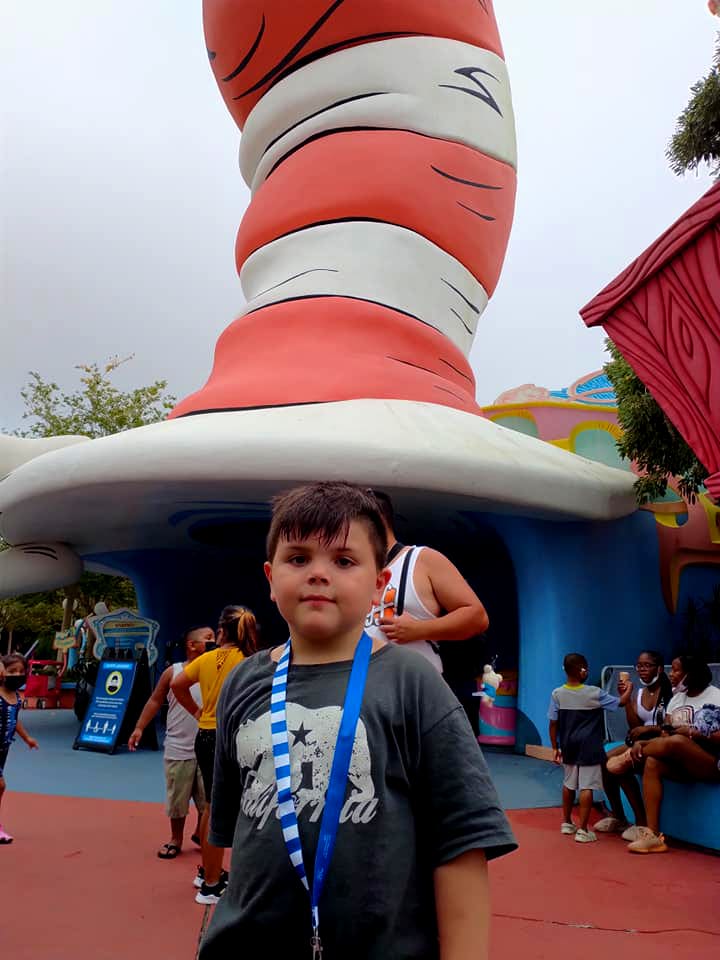 You will only find Dr. Seuss Land at Islands of Adventure right next to Universal Studios Orlando. Though the land is a little dated it's amazing for the little ones. With four rides in the land it's perfect for the kids and parents alike who grew up reading Dr. Seuss. Orlando wins considering this land doesn't exist on the west coast.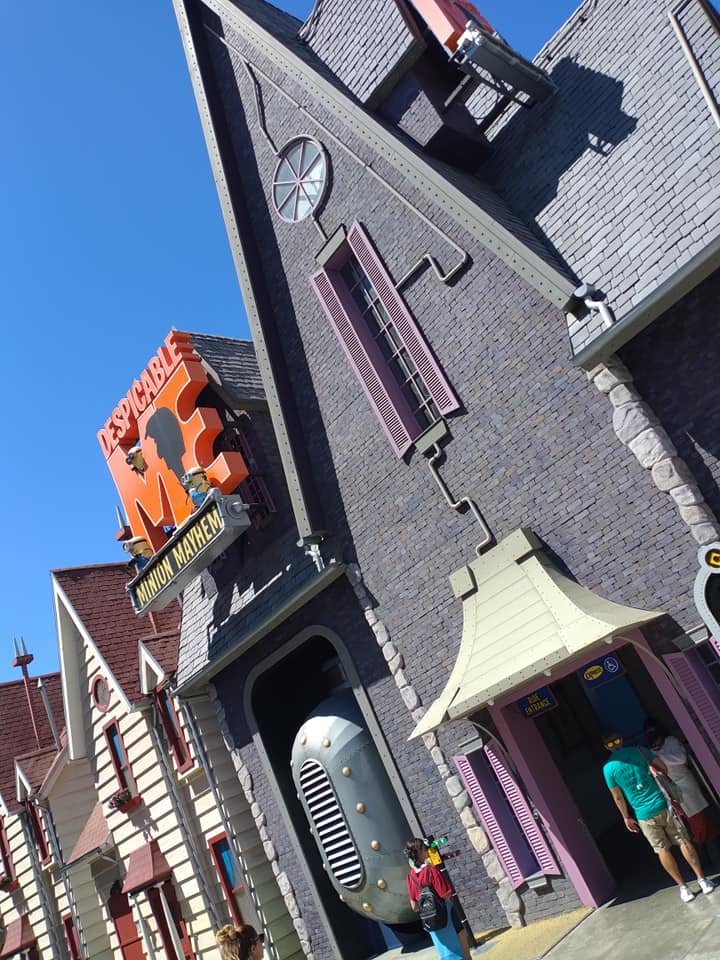 Both parks have the Despicable Me Ride. Hunter has no interest in the ride anymore. I think a lot of people may feel this way as well. The Villain Con ride in Orlando will be a welcome addition. The Pets ride in California is a fund ride over in Hollywood which we don't see in Orlando. Revenge of the Mommy is in both parks but Orlando's seems to always be closed down. Orlando has the Men in Black Ride, E.T. Ride, Jimmy Fallon's Race Through New York. All fund rides. Men in Black could use an upgrade though. Overall I would give the edge to Orlando for simply just having more rides. Not too mention all the rides over at Islands of Adventure and Epic Universe in 2025.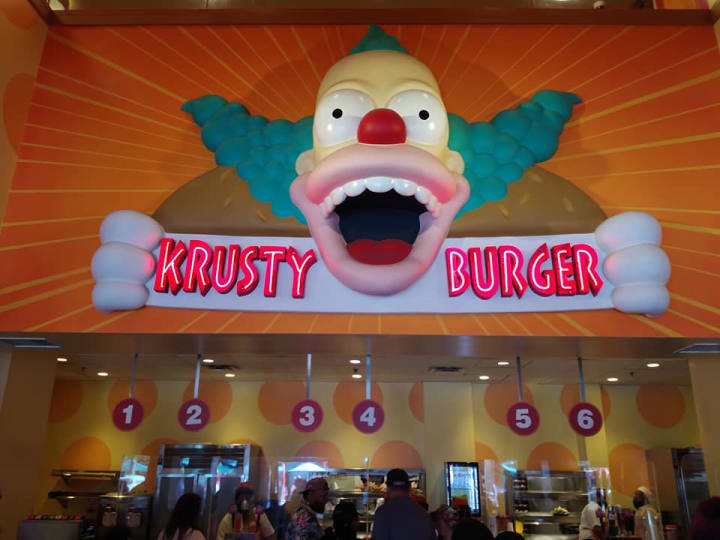 One of the best themed lands would be Simpson's Land at both parks. Orlando's is more open and it feels way too small in Hollywood. I could see this land completely transitioning into something completely now that Disney owns the Simpsons. The licensing will end in 2028. So we could see Simpsons popping up in Disney parks at some point which could be amazing. The main Simpsons ride seems to not have aged well either. It would be nice if they would create different experiences every time you get on the ride like they do for Star Tours over at Disneyland. Overall Orlando takes the cake on Simpson's Land.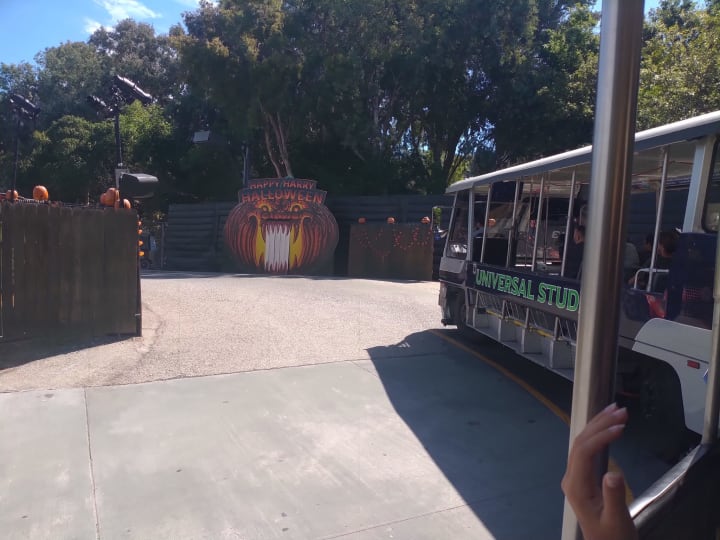 I'll straight up say that Hollywood wins the Studio Tour Ride considering there isn't one in Florida. Driving through the movie studio lot is a treat for everyone including myself as I have worked in film and television for over twenty years as a Writer, Director, Props Master, Set Decorator, Production Assistant and Producer. You may take a slightly different route each time. You may end up doing the Kong ride which is also at both parks. You may even get to go on the Fast and Furious Ride which I much prefer on the tour to waiting in line in Orlando. Mind you there usually isn't a ride. It's exciting for a bit I guess, but way too short and the proportions of the actors to vehicles is way off. In other words it's a terrible ride. Hopefully they try to make a better one from the franchise considering it's made billions at the box office.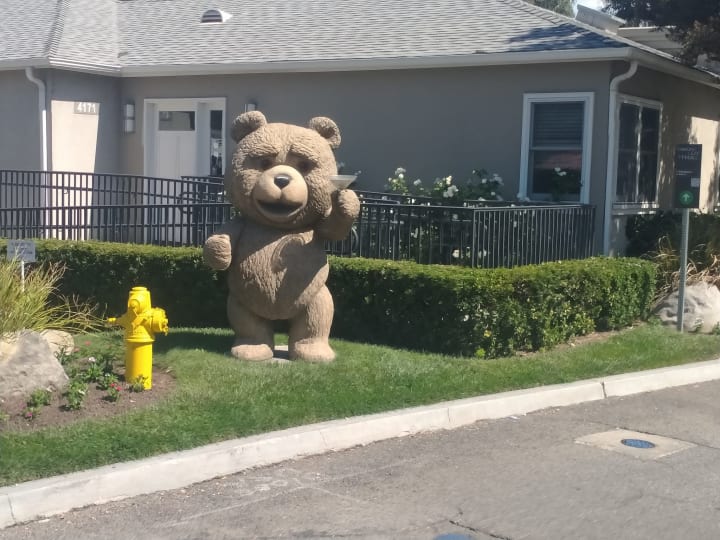 Jurassic Park vs. Jurasic World. California upgraded the old ride to be more relevant with the current franchise. Both still have the old animatronics but Jurassic World now how the attack by the giant swimming dinosaur and looks like he is gonna break through the glass. Both have the same drop which scares some people and Hunter from riding. He was brave enough to try it though. Overall I think the new upgrades put California ahead in the Jurassic Wars.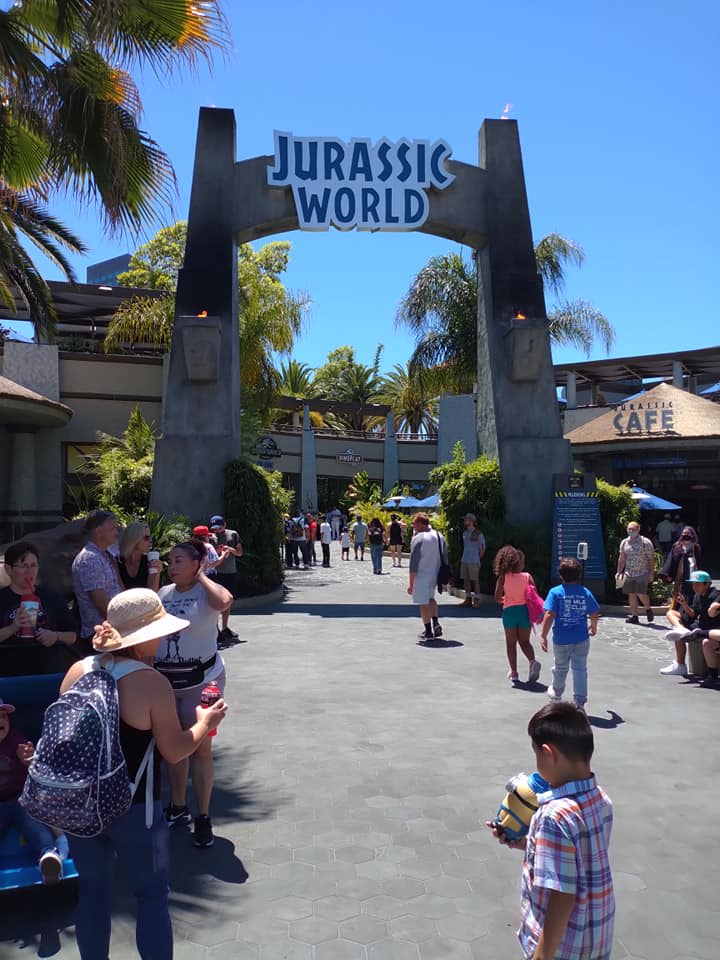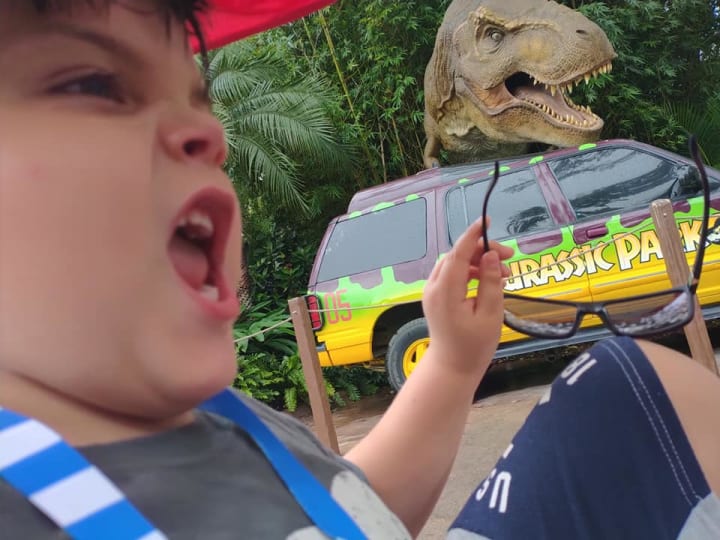 Bring extra shoes. Kids are not allowed to take them off at Super Silly Fun Land at Universal California. Depending on the time of year, letting the kids run around and escape the heat is a must in California.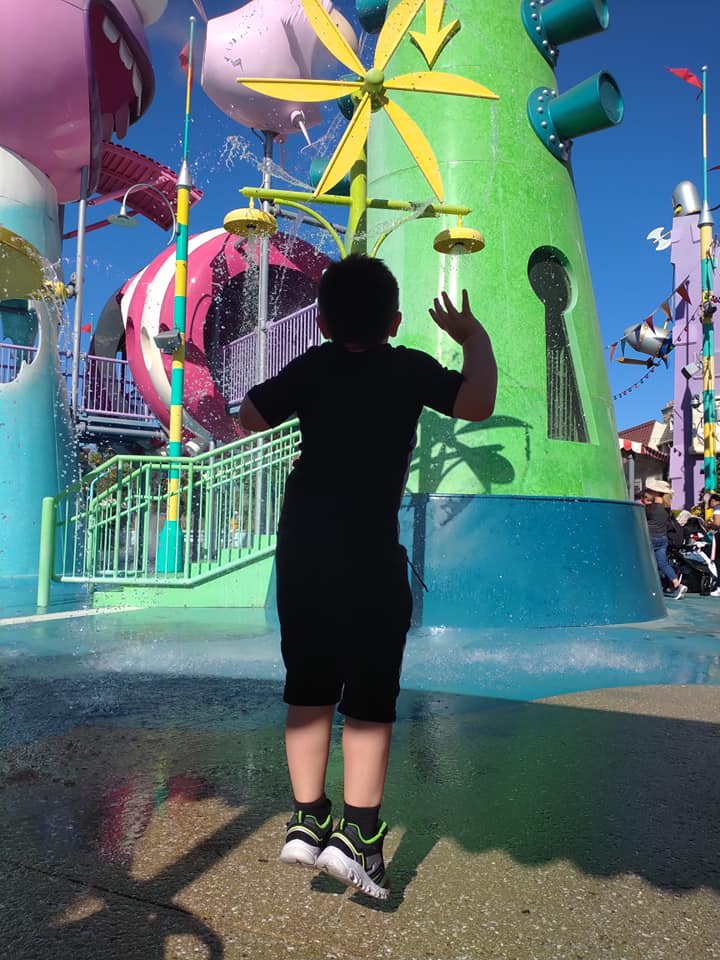 But Universal's Volcano Bay blows Super Fun Silly Land out of the water so to say. We were there when Hunter was very young but a storm came through and shut the park down for the day so we only got a little taste. We also slept in forgetting to set the alarm. The park was full. We came back later and where let in but then the storm came so we need to go back and book a few days here to avoid the Florida weather shutting us down again. The win goes to Orlando on this one.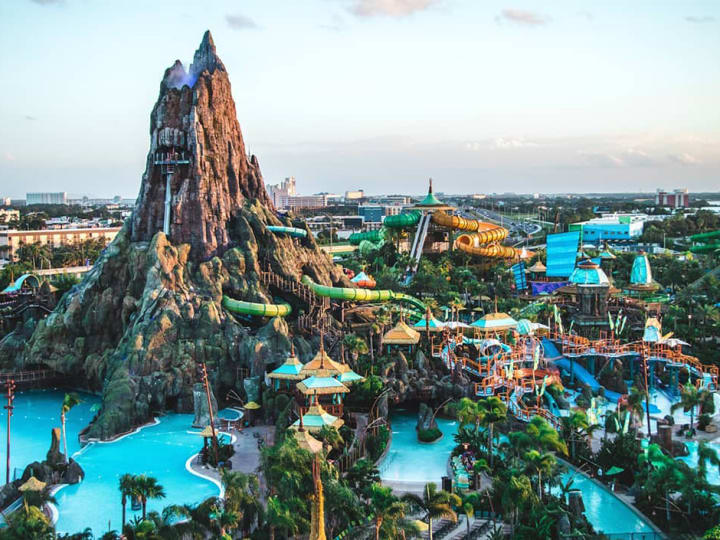 A must as always for the little ones at whatever park you go to is one of these. They save you money on stroller rentals. A place to store a few things while you ride as well. Walking around in Universal California is not too bad though. A much smaller land to walk around in and a bit of a pain to take them down the endless escalators down the side of the mountain to the lower lot. Between the two parks it's a must in Orlando. Volcano Bay you don't need them.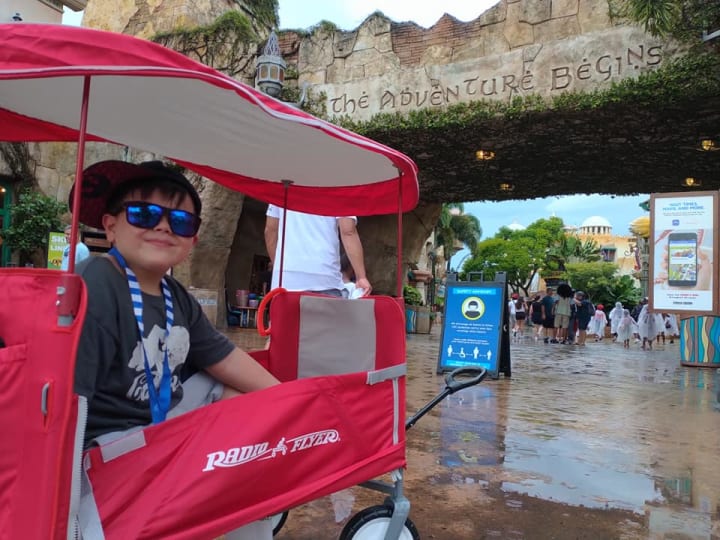 We usually end up getting season passes for the parks. We used to have them in Florida. Now we have them in California with the monthly payment plans. Having the front of the line passes is great but don't start till 3pm sometimes. So this time around we went without them. Lines haven't been that bad though.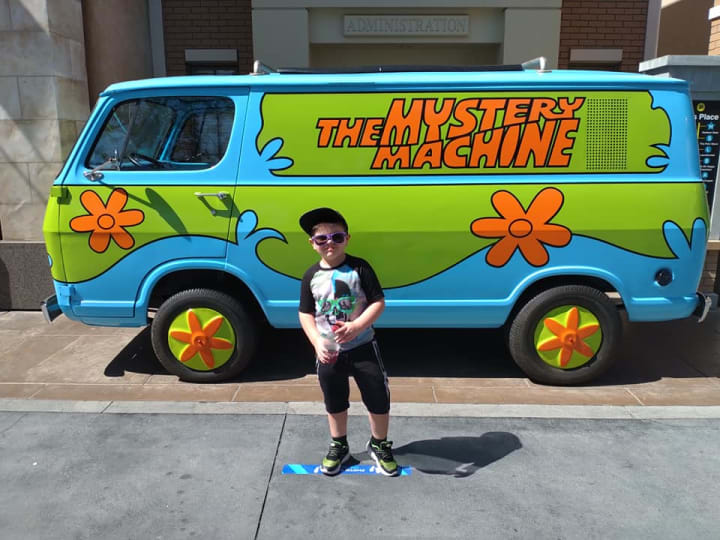 It took a while but many of the parks functions have returned to pre-pandemic routines. We did spend a lot of time in Orlando at the parks during the Pandemic with 50% capacity and only had to wear masks. Universal Hollywood was closed for the most part and when they did open the rules where so strict we didn't bother.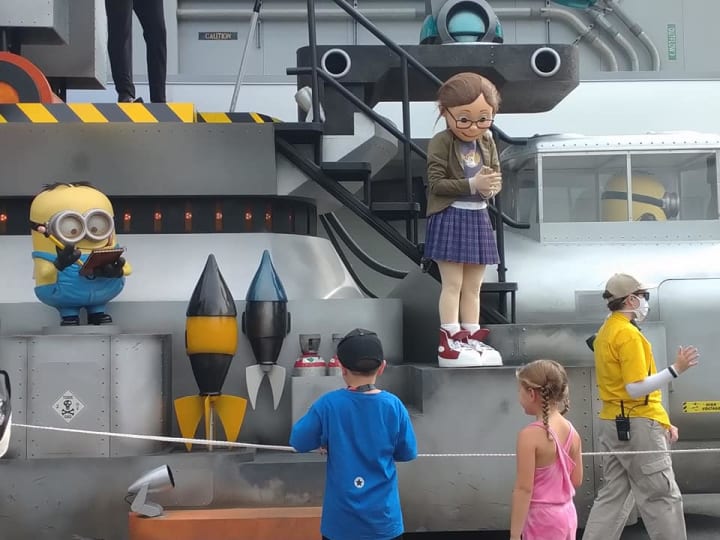 These parks are our happy place. We always go with a small budget, get deals on Hotwire for hotels and make the most of our money at the parks. Yes it would be great to have the funds to stay in the fancy Universal Hotels but I've never seen the point when we want to spend as much time in the parks.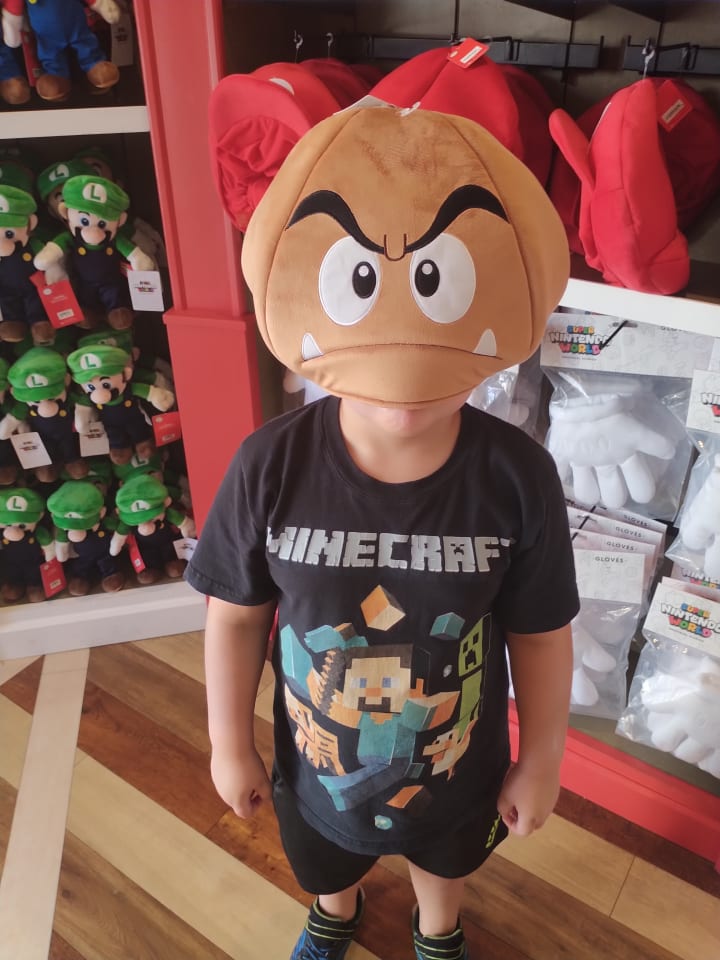 Overall both parks have something the other doesn't. Some things unique to that park but Orlando takes the win. They simply just have way more to do. California you can do in a day. With all the three and soon to be four parks in Orlando. You can easily spend a week at them all.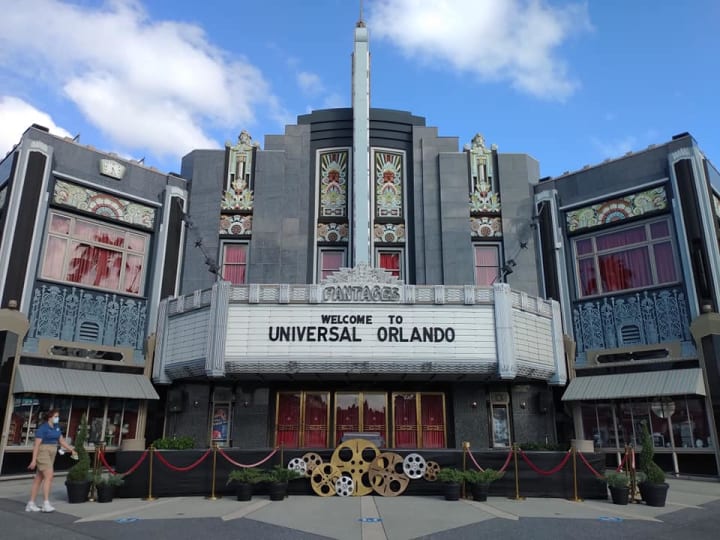 Thank You for Reading. Head over to Hunter and Evan Travel The World Facebook page; https://www.facebook.com/HandETravel
Thank you, Hunter and Evan
About the Creator
Film Writer, Director, Producer, Props Master and full time single Father. My Son Hunter and I travel the world together. We both make movies together. Here we will show you the coolest places to visit with travel tips and reviews and more
Reader insights
Be the first to share your insights about this piece.
Add your insights