Gators and Mini Golf?
Florida's Gator Golf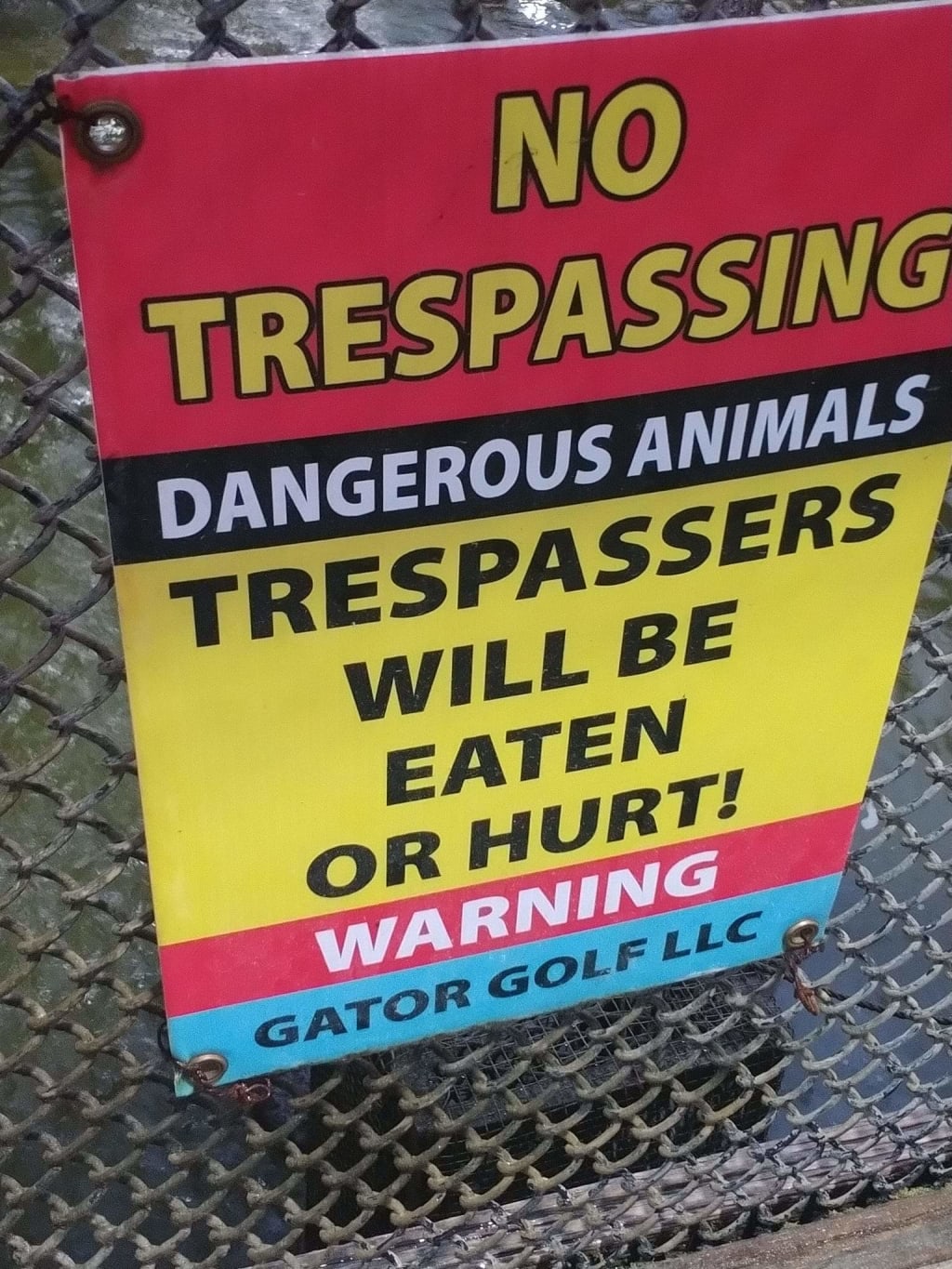 Gator Golf International Drive, Florida.
You may have seen Alligators on YouTube walking across Florida golf courses. So why stop there? Why not mix them in with a little Minigolf? That's how they do it in Florida.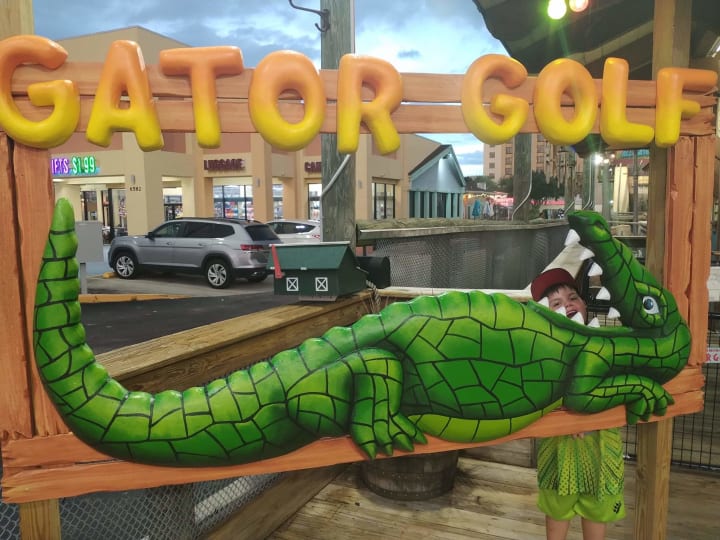 This would mark our second visit to a Gator Golf in Florida. They have a couple locations. This is the second location we visited and it just happened to be across the street from the Avanti Palms Resort and Conferenece Center that we were staying at. We managed to find 50% off admission on Groupon a few days before we went.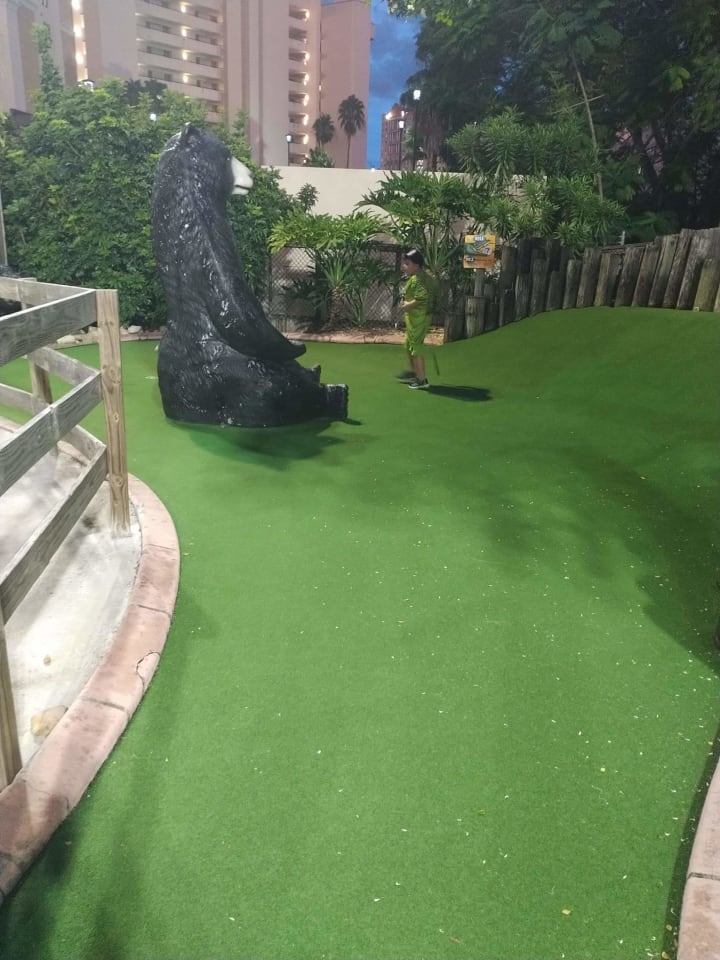 We thought we were going to get a way with a very cheap experience but they they asked us if we wanted to feed the Alligators. Well yeah, you can't turn down that offer. So that was another $8.50 or so for the Alligator food. They handed us a brown paper bag with giant charcoal-like pellets that were actually dried chicken and meat.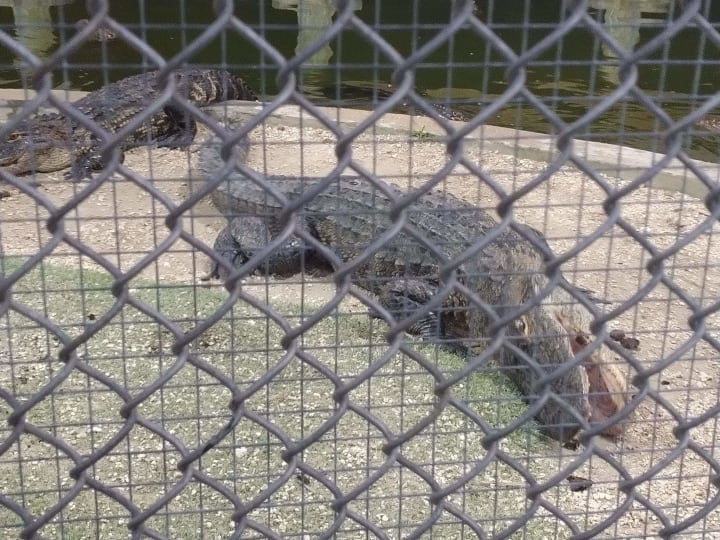 This location at first didn't seem to be all that exciting compared to the first we went to when it came to the minigolf itself. But after about the first 5 or 6 holes it got better.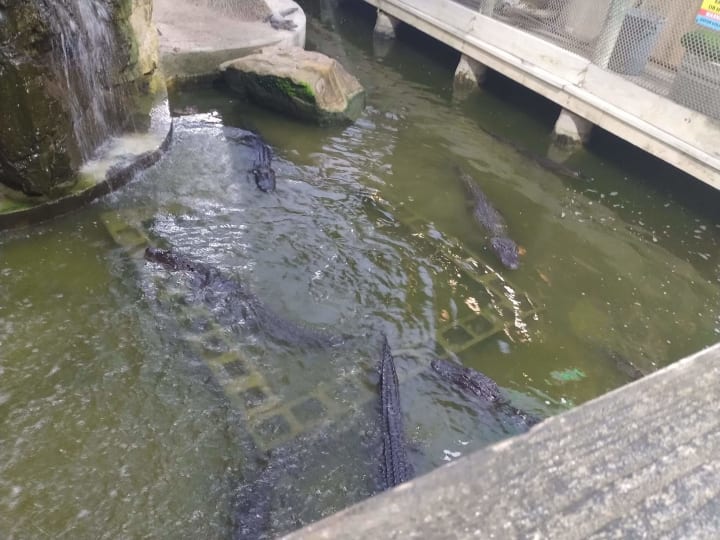 I think the best part of those first holes was Hunter leaning up on the fence and throwing the pellets down into the water and watching these prehistoric creaters snap those powerfull jaws down on their meal. We would feed one or two. Do a hole or two and feed a couple more. It seemed like the further we got the bigger the Gators got.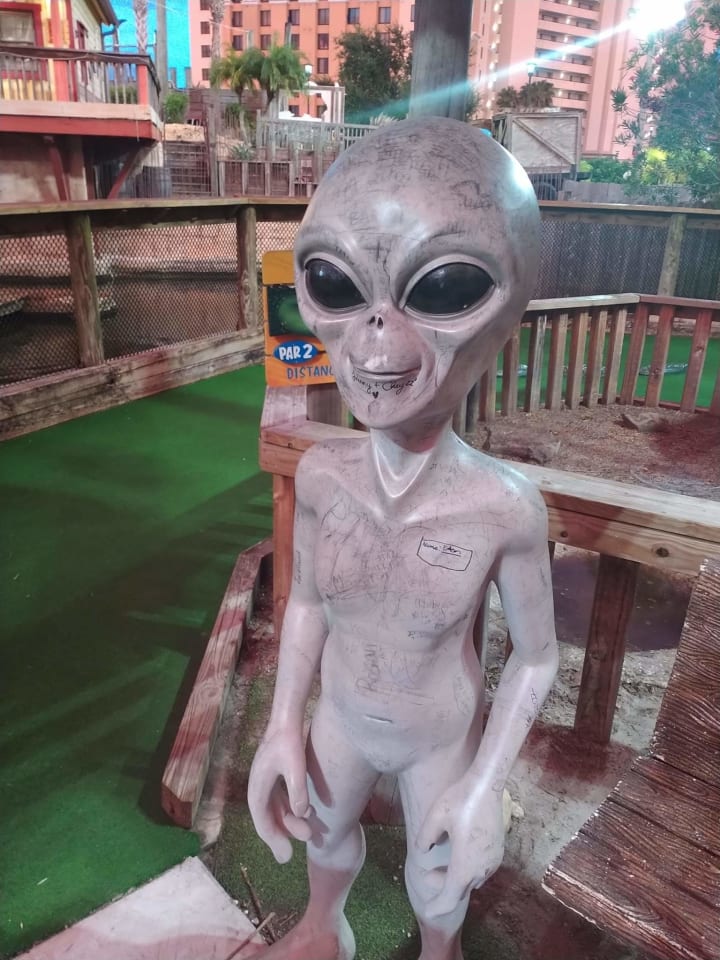 There where some very random statues around the course as well. The most out of place was this alien. He didn't quite fit the theme but... it is what it is. A few weird photo-ops around the course as well like this golfer riding a messed up looking bear.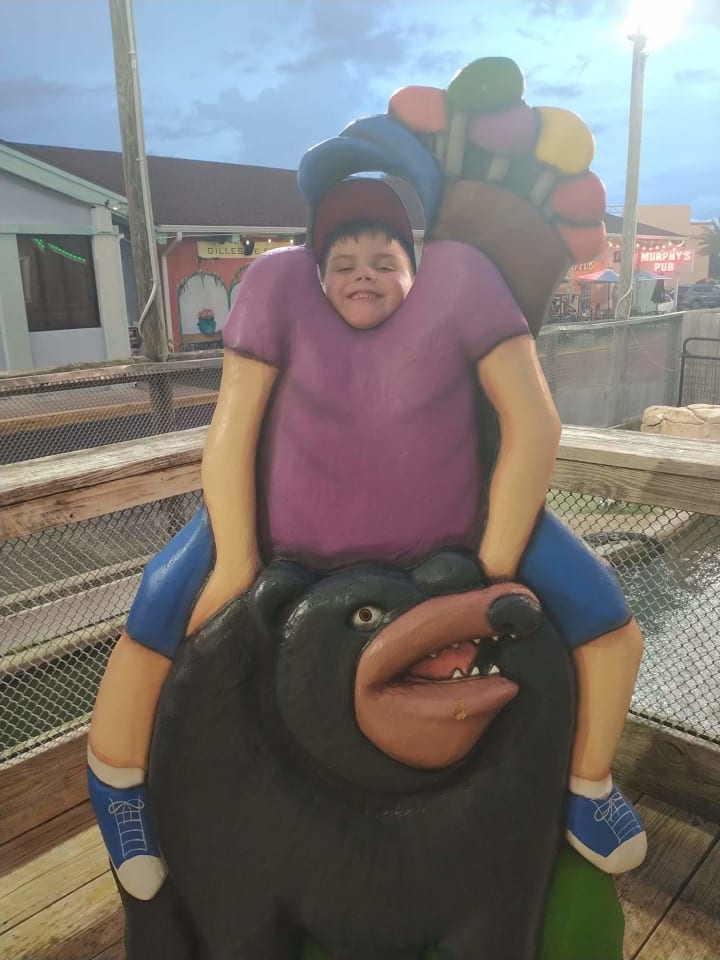 The second half of the course got much better along with the themeing. Some of the holes where much more creative as well.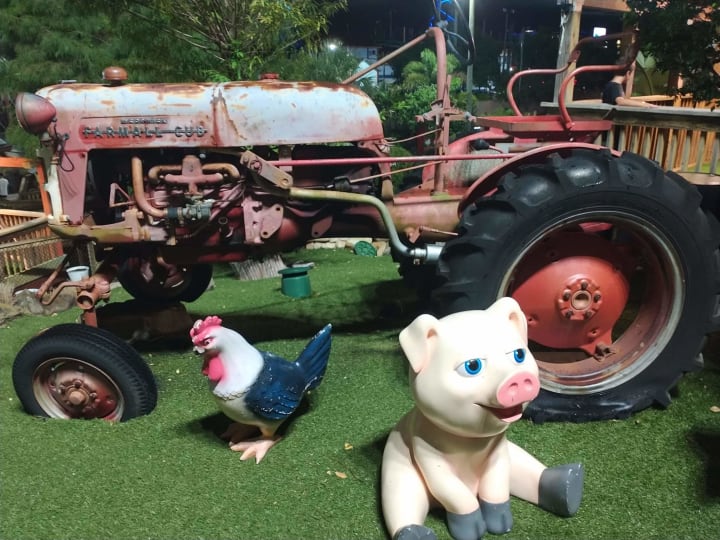 Like this hole in which it shoots up to a 2nd level and then falls back down to a lower level. Another cool hole is you have three holes to aim for and each one takes you down a series of different pipes.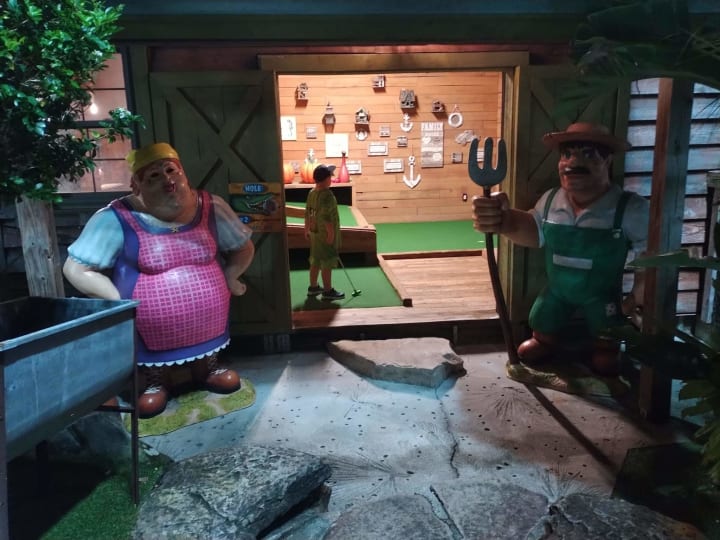 We highly suggest bringing a drink along with you in the Florida heat. The first time we tried we has to leave a couple holes early to hydrate. This time around the weather wasn't too bad and we came prepared. We even had a little lighting and thunder going off in the distance as well while we golfed.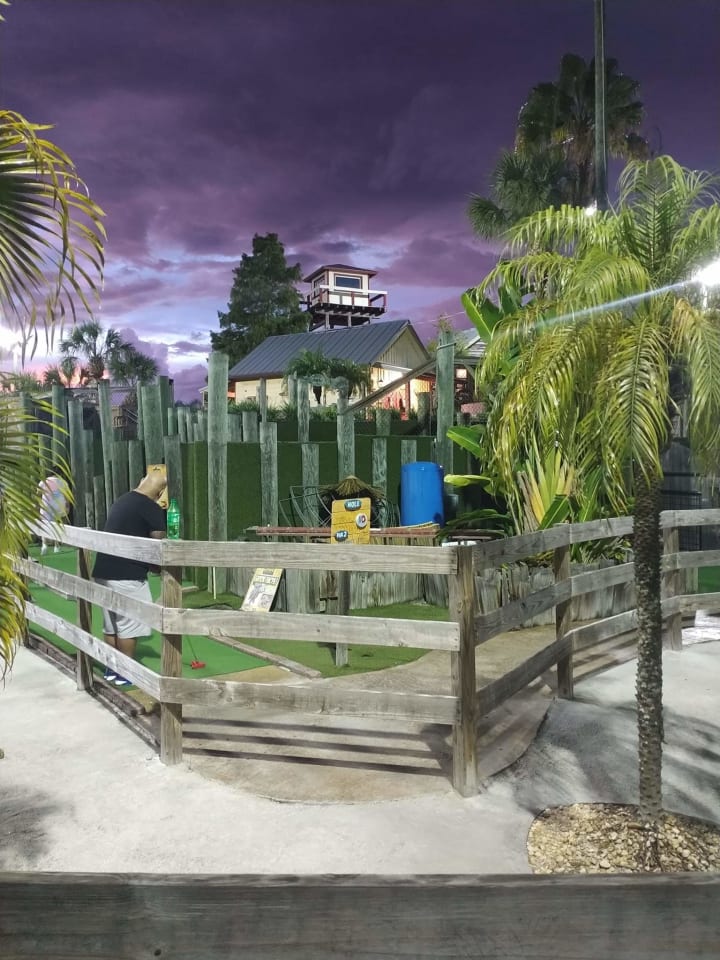 Overall I would say this location had the better Alligator experience as the gators could follow you around the golf course a bit. The other location had a better golf course but most of the Gator interation was near the enterance. I will tell you this though, if you ever lose your ball in the water... it's best you don't try to fish it out.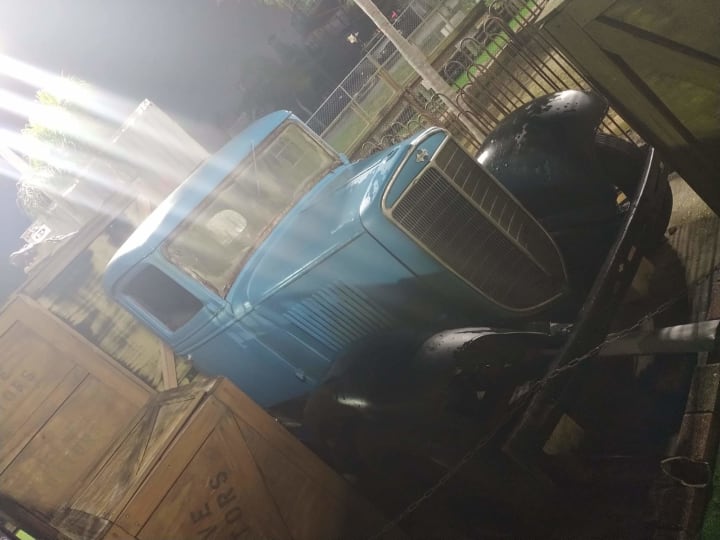 You may also see a few other animals around the course. Like this old Tortise and a little snapping Turtle. A few baby Alligators as well.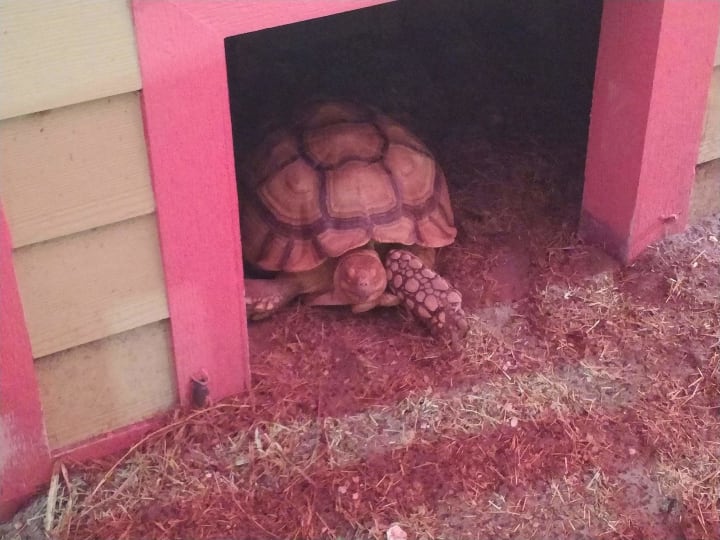 Overall it was a fun experience for my son and I. He loves mini golf like most kids of course. This was also a learning experience for him by feeding the Alligators from a good safe distance and also how dangerous they can be. As you leave thier sinage is certainly not joking. "No Trespassing, Dangerous Animals. Tresspasers will be Eaten or Hurt. Warning! Gator Golf Inc.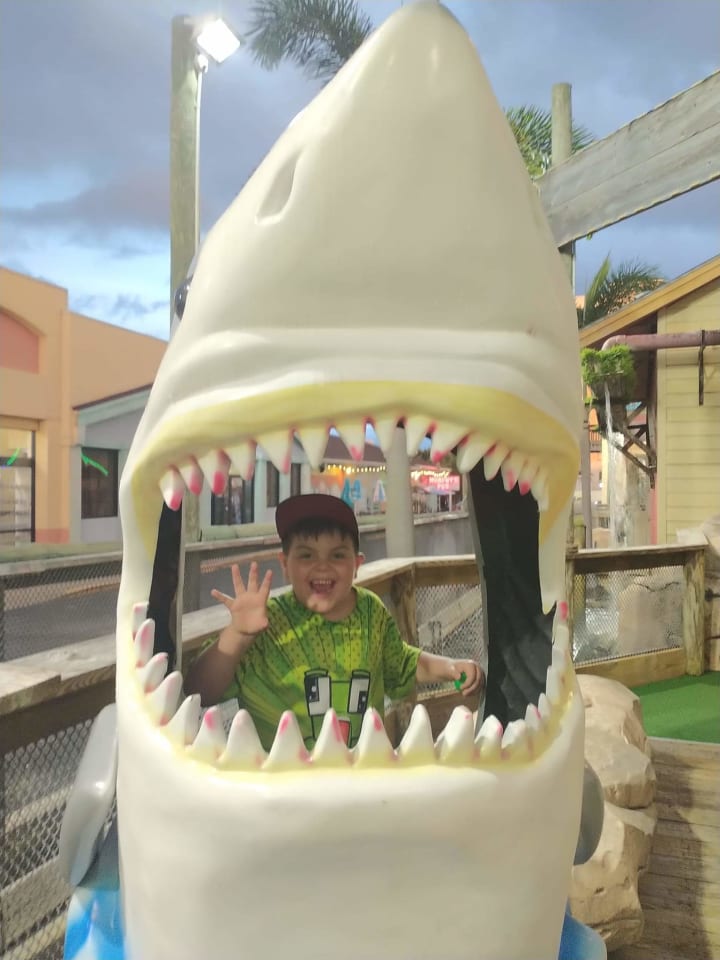 So the next time you are in the Orlando, Florida area this is a cheap and fun experience for all members of the family. We had fun and I'm sure you will too.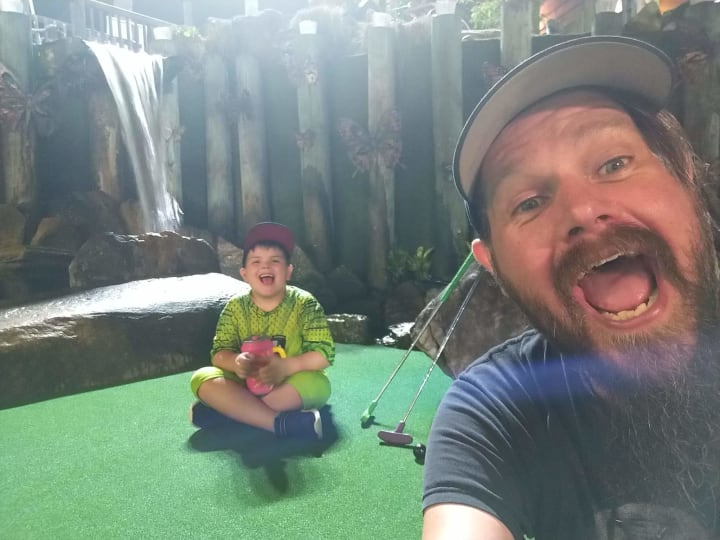 Hunter and Evan
About the Creator
Film Writer, Director, Producer, Props Master and full time single Father. My Son Hunter and I travel the world together. We both make movies together. Here we will show you the coolest places to visit with travel tips and reviews and more
Reader insights
Be the first to share your insights about this piece.
Add your insights