Under the Uruguayan Sun
My journey to South America and experiences of beautiful weather, breathtaking landscapes & beaches, and delicious food.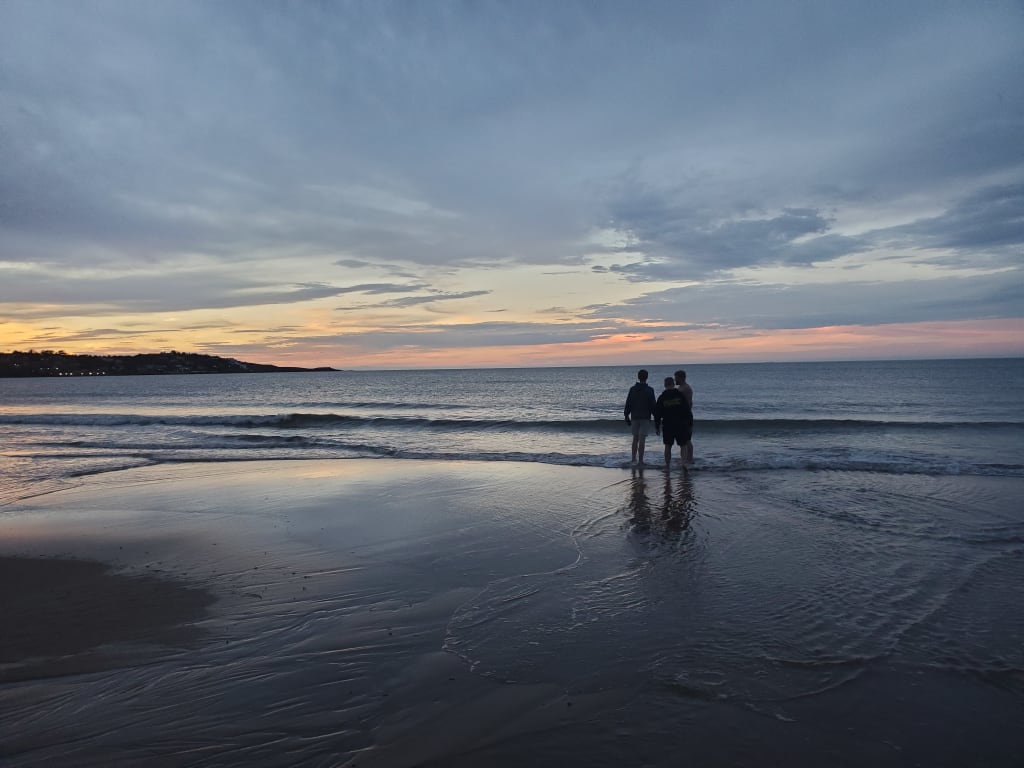 Original photo by Thrive On Life
Uruguay is by far the most unique and underrated country I have ever traveled to.
When thinking about South American destinations, most of us automatically think of Colombia or Brazil; however, if you are considering a trip, then Uruguay should be at the top of your list. There isn't much that can compare to the great food and scenic landscapes it possesses. Even better were the amazing memories I made while there.
This was not only my first adventure to South America, but the first time anyone in my family had been to the continent. Although, prior to going I don't think I would have been able to locate Uruguay on a globe.
Where is Uruguay Located?
Just south of Brazil and east of Argentina, Uruguay is tucked in along the Atlantic Coast.
Now you may be asking why I decided to travel all that way in the first place. My main reason for going was due to an invitation from my remote coworker. He is a native Uruguayan and asked a large group of us to come to visit together.
We all organized our plans and decided to come just after the New Year.
Arriving in the Warm Weather
If you are going to South America, make sure to do so during North America's winter months.
There is nothing better than leaving snowy, gloomy weather and stepping off a plane to the bright, warm sun. Due to Uruguay being in the southern hemisphere, their summer is our winter and vice versa. Despite having been on planes for 10+ hours, it was an energizing surprise and positively primed me for the rest of the day.
But the surprises didn't end there.
Straight to the Beachfront
We took a cab to the address our coworker gave us. He had rented a house for us to stay in, and purposefully left out the amazing detail of it being a beach house.
The house was located in Punta del Este and was a 2-minute walk away from some of the most beautiful beaches and coasts I have ever seen. My morning routine consisted of making fresh coffee and walking barefoot along the beach while listening to the waves and birds. I honestly don't think there is a better way to start the day.
Well, that was until our friend introduced us to mate.
Move Over Coffee, Mate's Here
It's no exaggeration to say the majority of Uruguay runs on mate energy. And rightfully so.
Mate, also known as Yerba Mate, is an herbal drink that is extremely popular in Uruguay and Argentina. It can be easily deduced who is a mate drinker by the iconic gourd cup with a metal straw and the hot water thermos mate drinkers carry around. In the mornings, you will see the majority of residents drinking it, with many continuing into the late afternoon.
Similar to coffee, it gives a much-needed boost in the morning, and due to it being herbal, it offers many additional benefits. Be warned though, it takes some getting used to. If you aren't an herbal tea or black coffee drinker, the strong earthy taste can be overwhelming. One of the people with perfectly described it as, "being sucker punched by the earth."
Now that we had tried the local beverage, it was time to move on to the food.
The Land of Cows
Fun fact, Uruguay has the highest cattle per resident ratio at 3.8.
With over 3 cows per person in the country, it's no wonder one of their main foods is beef. Not just steak either, it's incredible beef. Whether you want a standard cut medium rare or have it tenderized and breaded in the style of milanesa, you will be having some of the best beef in the world.
Throughout all of the amazing experiences, the best came last in an incomparable crescendo.
Taking in the Uruguayan Sunrise
On one of our last days, we decided to stay up all night and watch the sunrise on the beach. And I am immensely glad that we did.
After a long night of drinking, laughing, and swapping stories, we walked over to the closest beachfront and waited for the solar spectacle to unfold. The dark ocean and sky slowly lit up with the warm morning colors of the sun, and the silhouette of the hills in the distance started to take shape. We all stared in awe as this happened. You really start to understand how small you are and how grand and wondrous this world we inhabit truly is.
We stood there with our toes in the wet sand for close to an hour. All the while, we were watching the colors of the sun spread across the sky and reflect off the mirror-like surface of the sea.
I've been to multiple other countries and continents since my Uruguayan adventure, but nothing has been quite as powerful as taking in that majestic, breathtaking sunrise.
Reader insights
Be the first to share your insights about this piece.
Add your insights