Travel Hacks That Will Save You Time and Money
Every penny counts. Check out these travel hacks so you can make the most of your adventure!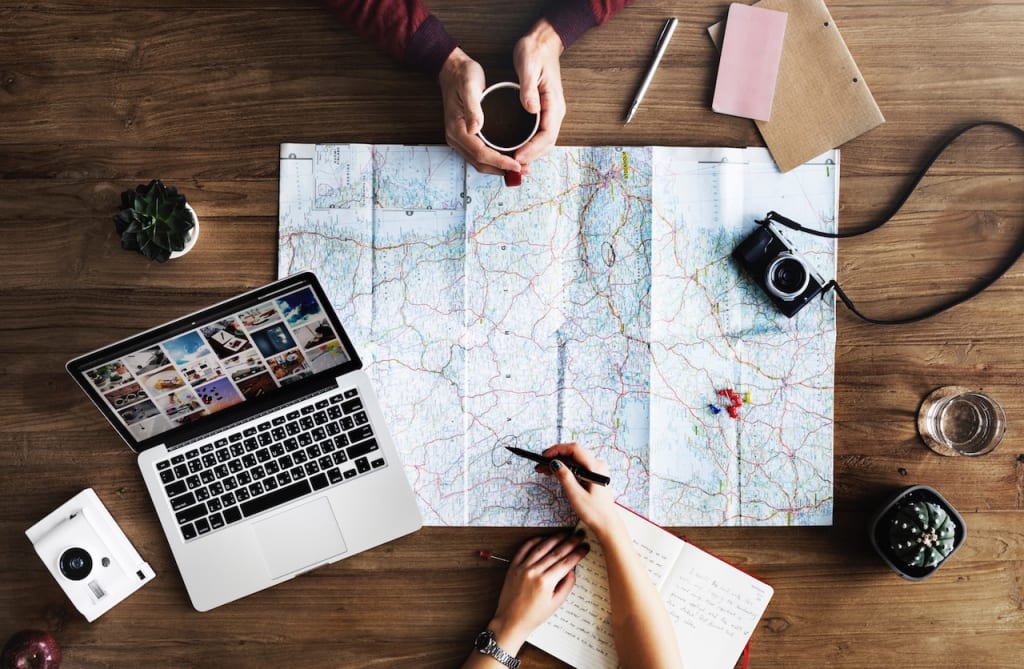 Photo via Raw Pixel
There are few experiences in the world that are more satisfying than traveling. Be it for work or pleasure, embarking on a journey out of one's familiar circumstances generally requires both ample time and excessive amounts of money. While this isn't necessarily a bad thing, we want to ensure that we are spending that money and using that time for things that are beneficial to our trip. As such, wasting either is a no-go for successful traveling.
Here are some travel hacks that will help you save time and money.
Buy traveler's insurance.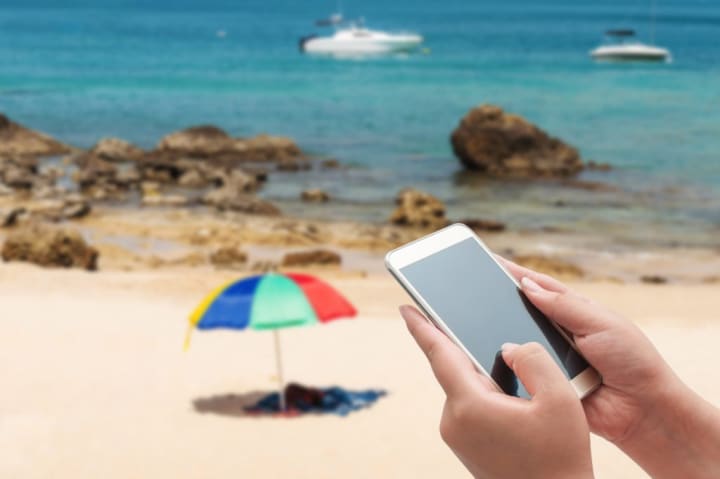 There is an old saying that hindsight is 20-20. It is generally the type of thing your partner will say to you after your camera gets stolen on vacation. It's the type of chiding that no one wants to hear during trying circumstances. While encountering some form of bad luck during a trip is inevitable, it doesn't need to be devastating. Prepare against tragedy by insuring your most precious items before you go. As the other saying goes, "hindsight is 20-20, but foresight is priceless."
Now that that's settled, it's time to purchase your tickets. Like nearly everyone else in the world, you don't want to spend more money than necessary on your tickets. While most people know to look for tickets on comparison sites like Travelocity or Skyscanner, fewer people know that the key to cheap tickets is not only knowing where to search, but when and how.
Use the private browsing window to search for tickets.
By now, we are all aware that travel sites use our online activity for targeted sales and marketing, but did you know that this effects ticket prices? Well, it does. Notice that as you widen your search for tickets, the prices steadily increase. Sadly, companies use the demand you are creating during the search to increase their rates.
You can combat this by using a private or an incognito window when you search. It could literally be the difference between paying a few hundred to a few thousand for a ticket.
Save time with a hanging-shelf closet organizer.
So, let's take inventory now. You have your ticket and your most important items secured. Now it is time to pack. Most of us know that rolling our clothes will save space in our suitcases. Another trick will make packing and unpacking a breeze. Fold or roll clothes neatly into a hanging-shelf closet organizer. Next, remove the hanging shelf from the closet rack and allow it to fold into your suitcase like an accordion. When you reach your destination, simply take it out of the suitcase and hang it in the closet of your hotel or Airbnb room.
Great trick, right? Luckily, that isn't even the best suitcase related tip. Are you ready to hear what it is?
Mark your baggage as fragile.
Not only will you ensure that the baggage handlers aren't tossing your suitcase around if you mark your baggage as fragile, but it will also mean that your baggage is kept on the top of the heap. Even better, it assures that your suitcase will be released first in the baggage claim. No need to stand around waiting for a suitcase whose wheel has been broken by an overzealous handler.
So, what have we learned so far? We've kept our luggage safe, secured our laptop and camera, and got great deals on our tickets. Now it's time to head to the airport.
Save your water bottle.
We all know the mad dash taken when realizing that you have a completely full bottle of water and are next in line in airport security. But instead of tossing out the empty bottle after you finish drinking the liquids, keep it. You can refill it at the water fountain after you get to the other side.
Better still, you can bring your reusable water bottle. In addition to saving money, this has the added benefit of reducing plastic waste. Who wants to spend five dollars on a bottle of water anyway?
Ask your hotel for an extra phone charger.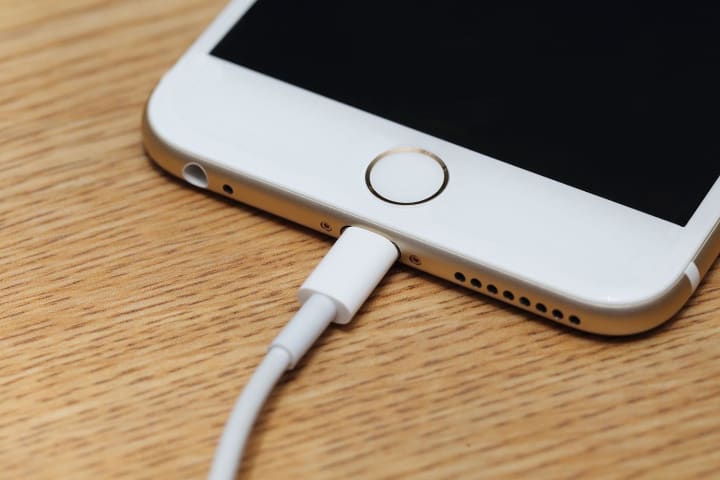 Now you've made it to your hotel. You've unpacked your things and you realize that the battery on your phone is running low. As you reach in your bag for your phone charger, to your horror, you realize that it isn't there. But before you head into a tailspin, head down to the lobby and ask reception if you can borrow a charger. Why? Well, while most hotels don't automatically stock them, the high volume and turnover rates of guests almost guarantee that more than a few chargers will get left behind.
Before heading into the streets and looking for an electronics store, see if there are a few extra cords tucked away behind the desk. Doing so will save you both time and money.
With your phone fully charged and your items unpacked, now it is time to head out on the town. As you have no idea where you are, though, it might be a good idea to…
...Download an offline map.
This is a useful hack no matter where you're traveling. If you're heading abroad, you already know that your phone won't work. So, offline maps are an absolute necessity. They can be useful domestically if you find yourself in a dead zone, so here is what to do in order to avoid spinning around in a circle on your first day in town.
Download the Here app. Here allows you to download the map of the area you're visiting. You can use it to navigate around the city, province, or even country without internet or Wi-Fi. This is especially handy if you're on a road trip or traveling, let's say, from Rome to Florence.
If you don't have space or interest in downloading new maps, you can always use Google Maps. You can easily use the app offline if you go to the top left corner. Click on the menu bar and select "Offline Maps." Download the map of the area you're visiting and there you go! You'll be able to navigate while you're off the grid!
Speaking of mobile data and Wi-Fi, you might find it necessary to be online while you're on your journey. In today's day and age, Wi-Fi hotspots are easy to find, but passwords can be harder to come by. Don't worry though, your fellow travelers have got you covered.
Check Foursquare for Wi-Fi passwords.
Before you go scrambling for Wi-Fi passwords or trying to use them on the sly, check Foursquare. Oftentimes, people will assist those who come after them by posting the passwords to their favorite local coffee shops or watering holes. This can also be helpful in airports if you're looking to "borrow" Wi-Fi from a terminal airport or coffee shop in order to avoid the fee that comes with using the internet for more than an hour.
This next tip goes to the aspiring photographers among you. While you may have protected your camera gear by getting insurance, you still don't want to make yourself an easy target for a pick-pocketer or thief. We have some simple advice for that.
Change your camera strap.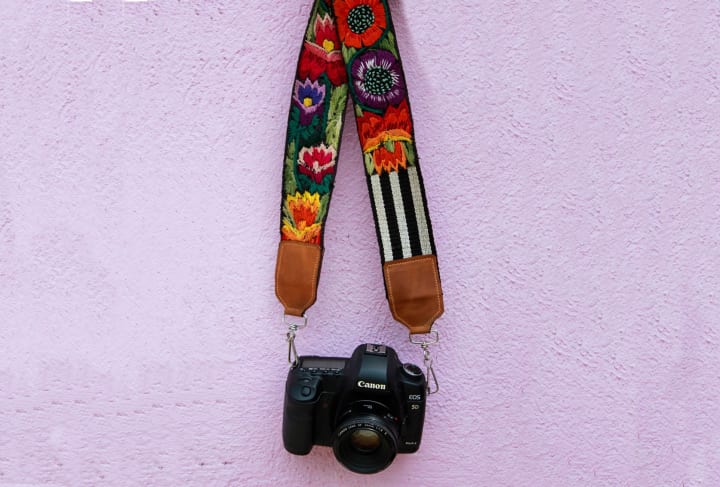 Most DSLR cameras come with branded camera straps that are embossed with either yellow or red writing. You may as well be wearing a sign that says: $500! Free for the taking!
In order to avoid the unnecessary attention that comes with this type of advertising, it's best to change the strap to something that won't be so indicative of the value of the item you're carrying.
While we're on the subject of avoiding theft, you may want to reconsider the type of bag you store your items in. Normal backpacks are notoriously vulnerable to sneak thieves. Here's how you can help thwart them.
Carry a crossbody bag.
A simple and inexpensive solution to what could become a major hassle is crossbody. Again, despite any of the precautions you may have taken, you don't want to make it easier for people to steal from you. There is a simple enough solution to this—carry all your items on your side. Fun fact, you don't have eyes in the back of your head. Therefore, it can be hard to tell if someone is sneaking up behind you. Generally, when you're visiting someplace new, most of your time and energy is spent exploring the beauty of your new surroundings. This leaves you vulnerable to anyone looking for an easy come-up. This is one of the travel hacks that make use of a special talent called peripheral vision, it's easier to keep track of your things if they're on the side rather than in the back.
If the load you're carrying is too heavy to be sustained by a single shoulder, don't worry, there's a solution. Some manufacturers have created backpacks with zippers in the back. With the zipper lying flat against your body, it will be virtually impossible to steal from you.
Now, let's move onto the topic of money. This can be one of the most worrisome topics for all travelers, but it can be especially distressing to those traveling abroad.
Many of us worry about getting the best exchange rate, but the reality is that you're nearly guaranteed to be shortchanged, no matter what option you choose. In order to get the best rate, it would be best to wait until you reach your destination and…
...Use the local ATM.
Yes, I know. It seems strange that the best option on the surface appears to be the worst. However, many international banks, especially those in Europe, don't charge for cash withdrawals. It's also a good idea to withdraw money in larger batches so that you aren't continuously paying for fees or exchange rates. Just be sure to always choose the local currency when withdrawing your money. That will ensure that you get the best rate possible.
This last tip is perhaps the most important if you're traveling abroad.
Scan copies of your important documents.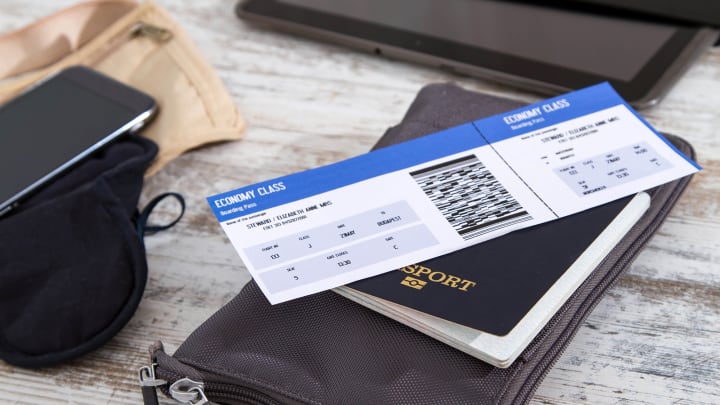 It should also go without saying that you should save the address and phone number of the American consulate in whatever country you're visiting. In case of emergencies like a stolen or lost passport, you can go there to get another.
But it's also important to keep scanned copies of your passport, driver's license, visas, and tickets with you at all times. I'm sure you mother told you that it's always best to keep backups. Well, she was right. Besides, you never know when you'll need them.
That's it! With these tips, you can be on your way to saving yourself time, money, and extra hassle. Safe travels!
travel tips
Nocturnal writer still working on first novel.
Receive stories by Arnold Seleskey in

your feed