Top 5 Places To See While In Las Vegas
Best off the strip places to spend an hour or a full day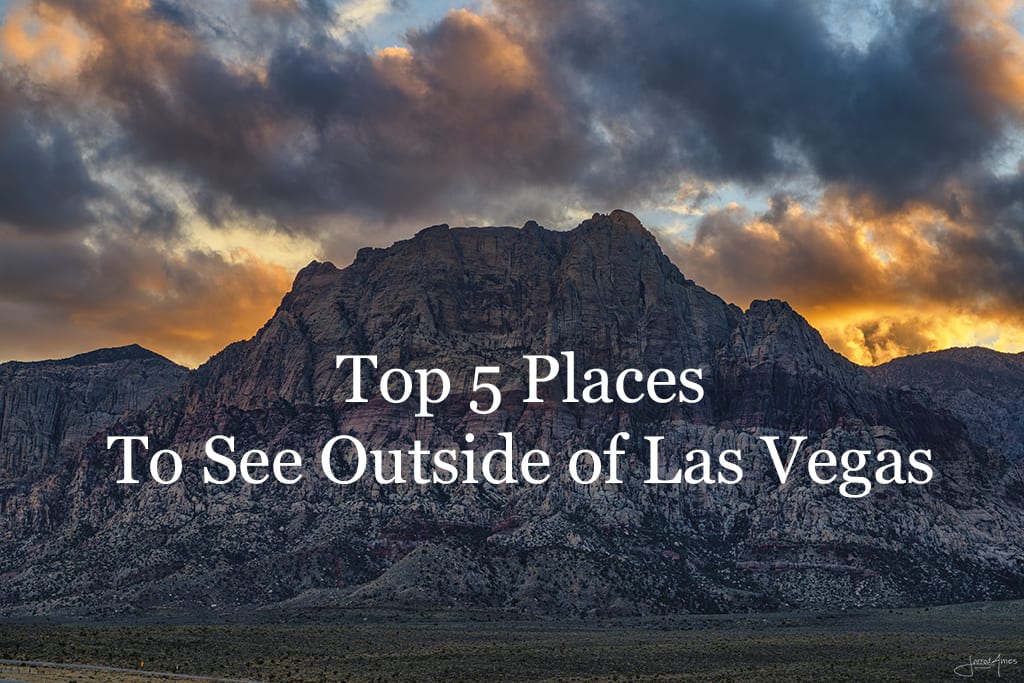 Red Rock National Conservation Area
Here is my Top 5 Places to see other then the Las Vegas Strip.
A little bit of a who I am, my name is Jarrod Ames and I am a fine art landscape and nature photographer based in Las Vegas. I have traveled all over the American Southwest and to other countries in search of beautiful places to photograph. But honestly, nothing beats the American Southwest. So if you're looking for something different to do and see while you visit the sin city then this list is for you!
Number 1 - Red Rock National Conservation Area.
It is no wonder why I chose the photo for this post to be one from RRNCA. This is area is home to some of the most beautiful views that I have ever found. With stunning mountains, beautiful red and marble sandstone rocks, cactus and Joshua trees galore, there are photo opportunities in every direction. There is something for everyone at RRNCA! From easy children trails to more adventurous trails, it is easy to spend a couple of hours to a full day here. My traveling tip, go through the 13 mile scenic loop and stop off along the way at the various parking lots. Then head back up to the entrance and you'll find the overlook with two more trails and covered picnic areas for the family.
Number 2 - Valley of Fire
This has to be one of the largest and most beautiful state parks in the U.S.. Valley of Fire is a 46,000 acre state park located just about an hour away from the Las Vegas strip. The iconic red Aztec sandstone with gray and tan colored limestone offers some of the most stunning scenery in the American Southwest. There have been several movies filmed out at the park and is home to big horn sheep and petroglyphs. You cannot see the entire park in one day. So here is my travel tips when you visit... The must see spots are the Elephant Rock, Fire Wave, White Domes, Rainbow Vista and the Arch Rock next to the Petroglyphs. This is can be done in 5 to 6 hours. Word of warning... be careful if you are visiting in the summer as the temperatures can reach 120 degrees or 49 celsius in the months of July and August.
Number 3 - Mt. Charleston/Lee Canyon
Mt. Charleston and Lee Canyon are great destinations to get away from the Vegas heat! They also offer numerous hiking trails from moderate to strenuous. Mt. Charleston has picnic spots available as well as great views. Lee Canyon is more of a winter spot destination. This is where you'll find the ski area and a few spots to take the kids sledding. In the spring and fall, the Lee Canyon meadows are home to wild horses and various birds if you are into wildlife photography.
Number 4 - The Clark County Wetlands
Next to Red Rock, this is my favorite spot in all of Las Vegas. Another huge park located on the eastside of the Las Vegas valley. It is a 210 acre park with flat trails and paths for a nice and easy walk through the park. These paths lead to several ponds that house turtles, beavers and various birds such as great horned owls. I have even seen a racoon out at the wetlands and the occasional coyote. The Wetlands is just a great place to take a walk and just relax on a nice day! I should know... I got married out at the Wetlands because my wife and I enjoy going there so much. Best of all... This park is free to get in and is open from sun up to sun down.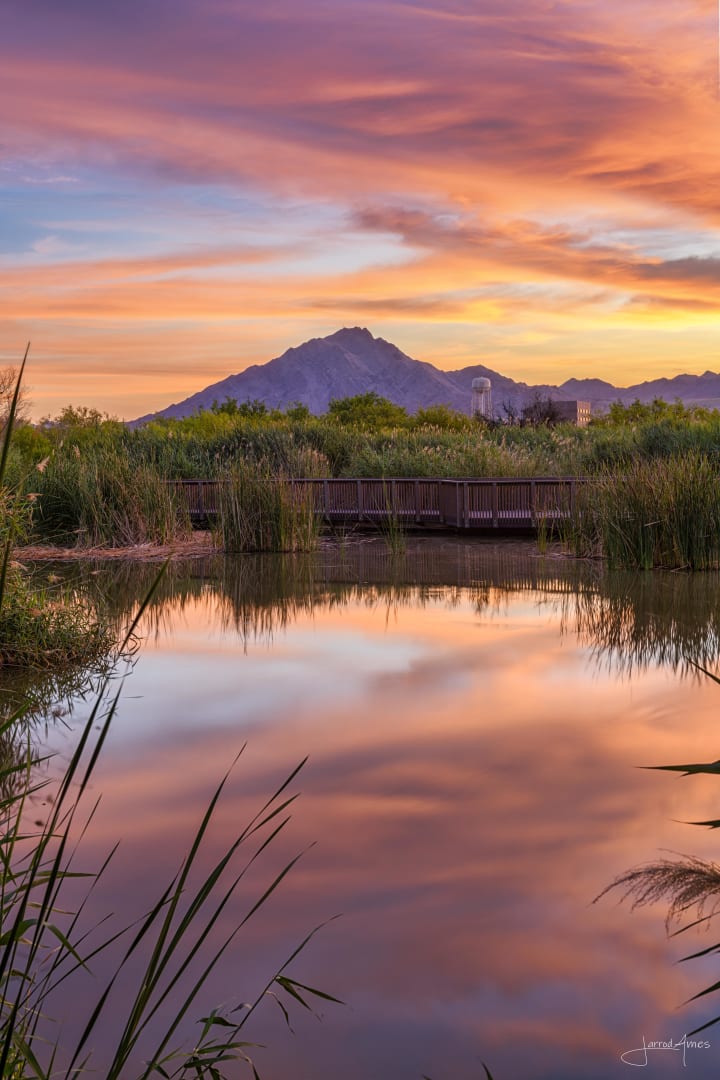 Number 5 - Nelson's Ghost Town
Last but certainly not least is Nelson's Ghost Town. This 45 minute drive outside of Las Vegas is easily the most unique of all the places on this list. It is an old mining town that is now home to several old buildings and an eclectic collection of cars and even planes! I find myself visiting here at least every couple of months just to see what is new as the caretakers are always adding pieces. This is definitely one of the most unique experiences and you can even go on a mine tour! My tips for visiting Nelson's Ghost town are... See the planes, they are really interesting and fun to take photos of, be respectful of the property, check in with the caretakers and listen to them and their warnings. There are very nasty but beautiful cactuses out there and they hurt! Also, be aware there are rattlesnakes out there as well so be mindfull when walking around near shaded areas and under the vehicles. The caretakers will catch them if you see one so please follow their rules, be safe and have a great time! See my photo "Plane Wreck" or Rainy Garage Days below.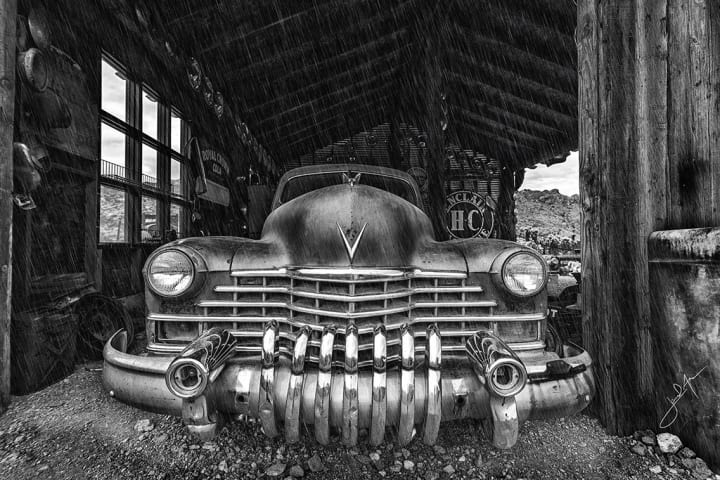 guide
Photographer and Videographer based in Las Vegas. Specializing in landscape and nature photography. See my work at https://www.jarrodamesphotography.com