The tourist hotspot of Queensland
Snorkelling in Cairns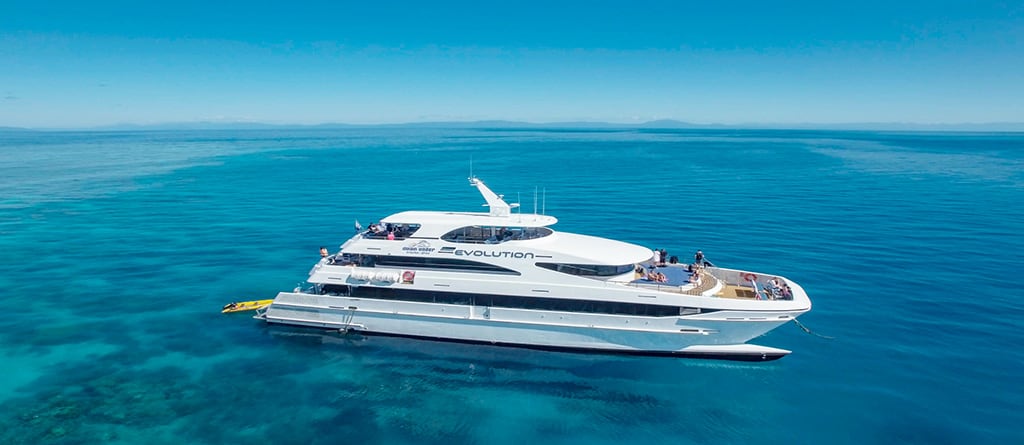 The city of Cairns lodges one of the World's largest coral reefs and is filled with numerous adrenaline-pumping experiences.
Be gobsmacked by the bird's-eye view of the reef and its surrounding subtropical woods as you fly across the azure waters on a helicopter. This scenic ride is sure to mesmerise you.
If you are looking forward to splashing in the waters, Cairns is the perfect place to be. Snorkelling in Cairns is one of the best ways to take a closer look at the reef ecosystem. You can also opt for scuba diving or kayak around Fitzroy Island and the Reef. Get onboard a down under cruise and dive into the turquoise waters of the reef to explore the multi-hued reef gardens that accommodate numerous marine species.
There are other intriguing adventure activities up for grabs, including abseil, slide, jump beside waterfalls, zip line and more. If you are an adventure junkie go cliff jumping, raft surfing or rapid swimming in the mighty Tully River.
Types of cruises available in the Great Barrier Reef
Green Island Cruise
Visit the coral reefs of Green Island, and also explore this natural island paradise and its white sandy beaches, on this Great Barrier Reef snorkelling day tour.
Sit back and take in the picturesque ocean views onboard a purpose-built vessel. Snorkel and explore the coral reefs to see aquatic life face-to-face. You will be using quality snorkelling gear and will be accompanied by expert guides, who will point out schools of spangled emperors, yellowtail fusiliers, parrotfish and giant trevally. The coral gardens are just a metre under the water surface and are teeming with life, making them appealing for both beginners and expert snorkelers/divers.
Walk along the interpretative trails or stroll along the beach and see if you can spot schools of fish or a turtle bobbing up for a breath of air. If walking is not your cup of tea, you can always relax on the beach and work on your tan, while watching the seabirds dive into the crystal clear waters in search of fish.
There are also sunset cruises that let you take in the ocean views and the setting sun in the background, whilst sipping a complimentary glass of wine or coffee/tea.
If you are travelling with your family then opt for a family-friendly Great Barrier Reef cruise and have a fun time exploring the reefs. With activities like boom netting which are family-friendly, the Great Barrier Reef cruise ensures a memorable day out with your loved ones
Magnetic Island Cruises
The best way to explore the enchanting Magnetic Island is to board a full day reef cruise. The cruise includes a delicious morning & afternoon tea, delectable BBQ lunch, snorkelling and more! There is no fixed itinerary, you can swim and snorkel off the vessel, take in exceptional views of the Island and its precincts and more. A fun-filled and memorable experience is guaranteed on this Magnetic Island tour.
Snorkelling Cruises
Your day starts with a cruise to the Outer Reefs where you get to snorkel amidst the pristine coral reefs and explore the colourful tropical marine life. Relax on the sun deck while you take in spectacular ocean views.
All snorkelling gear, as well as training on how to use the gear, will be provided by the crew. The crew will be keeping an eye on everyone especially the first-time snorkelers till they get accustomed to breathing via the snorkel. The cruise also includes an interactive scuba diving demonstration as well.
With so many activities at your disposal, Cairns has been rightfully named the adventure capital of Queensland. So celebrate your holiday this year and enjoy a series of thrilling activities. Let the adventure begin!