The Magic of Puerto Rico
An Island With So Much to Offer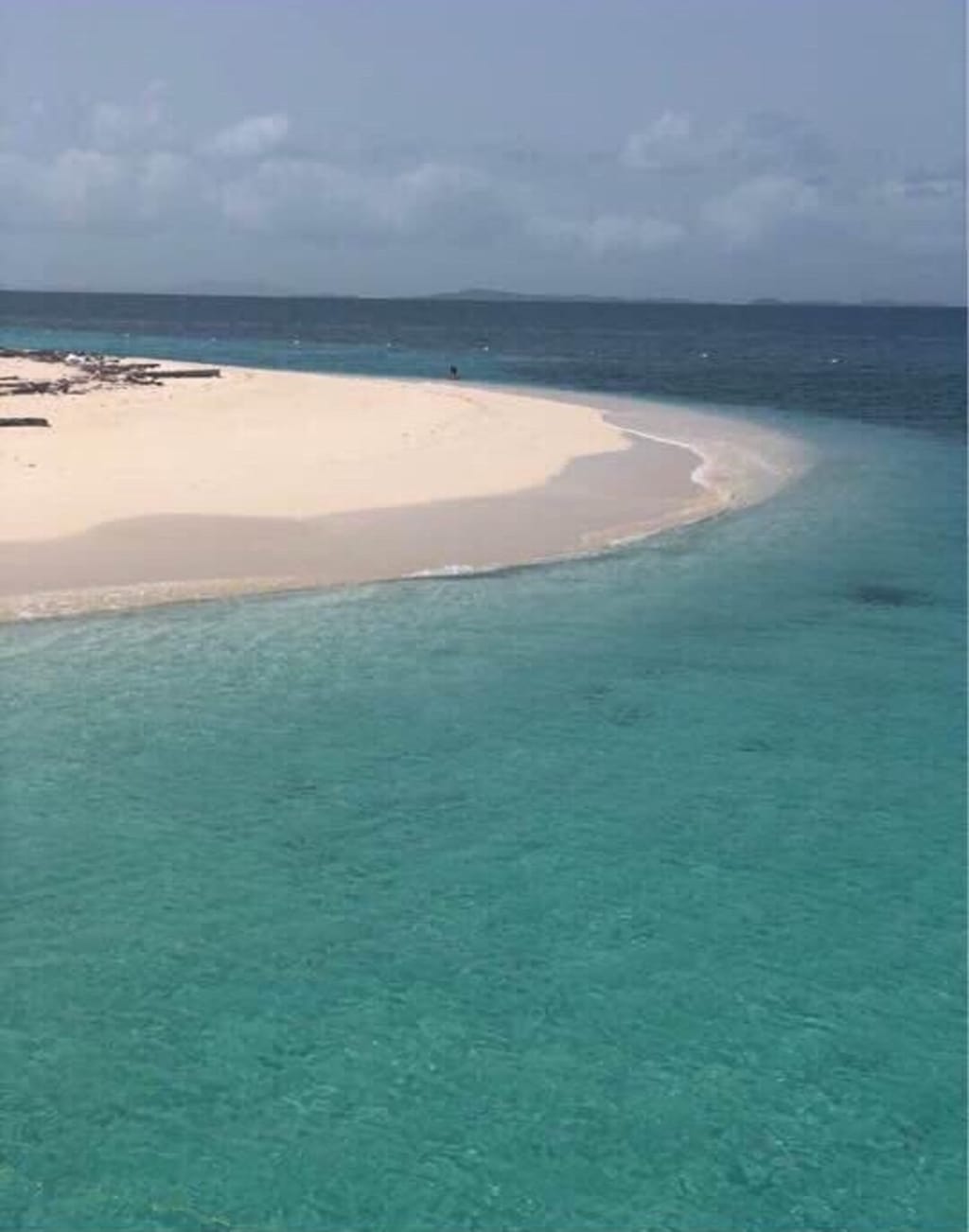 Peaceful, blue water.....
This was my third vacation to the magnificent island of Puerto Rico. I hadn't been there in over 15 years, but always remembered the culture that made this island so very special to me. I had visited many islands but always felt Puerto Rico in my heart. It wasn't just about sand and blue water, but it has so much more to offer. Puerto Rico has a flavor that never leaves you. Full of culture and beauty, Puerto Rico is an island to be discovered. The people, the food, the music and the history are unmatched anywhere.
I was curious to visit the island after its horrible brush with a hurricane that left people homeless and without power for up to a year. Part of me was a bit nervous with the cheap vacation package and I didn't know what to expect. Parts were still recovering, mostly away from my hotel but the devastation was apparent even in San Juan and Old San Juan, where restaurants had not reopened and quaint boutiques remained closed. But if you walked a few blocks away from my hotel you would have never known that these people had faced devastation. Streets were filled with musicians, outside seating restaurants and people walking around smiling and enjoying this magical retreat. Puerto Ricans have a tenacity for life that is unbelievable and makes them continue to thrive as a culture even after all they have been through.
This was the second time I stayed at the Marriott in San Juan on Condado Beach which was still a beautiful place, not devastated by the hurricane. One section of the hotel was being repaired but overall had not been as hard hit as others. The hotel was exquisite, with wonderful staff and beautiful beaches. This made our stay relaxing and refreshing.
In our travels, we took a Catamaran to another beach off the island which was beyond breathtaking. The clear, light blue water entranced you. You wanted to stay there forever. We enjoyed a delicious lunch, many Pina Coladas, swam in the turquoise waters and even tried some snorkeling. Some other passengers even ventured to jump off the boat a few times. Overall, the day was magnificent and the air was salty and healing. A memory I can still find when I close my eyes.
One day, we visited the fort used to help win the Spanish American war in 1898. The fort was set on the water and had history everywhere, highlighted by the wildlife that moved in, namely iguanas and parrots, and even some small crabs. Every corner of the fort intrigued us as we took in the history and the beauty of this historical landmark.
We enjoyed shopping and venturing about in Old San Juan, ate in indigenous Puerto Rican restaurants and just relaxed and enjoyed the happy sounds of this beautiful island. Along the streets music was always playing and you could feel yourself being swept away to a magical land. I discovered m0fongo, which is a plantain surrounding the food of your choice — grilled skirt steak, chicken and even seafood. On our last night in Puerto Rico I enjoyed a dish I never had before, Ropas Viejas which is a shredded beef deliciously seasoned in a sweet plantain presentation. The word delicious does not give this dish justice. I never ordered these dishes at a Puerto Rican restaurant near us until after I experienced them in the homeland. Almost as good, but certainly not the same delicious Puerto Rican dishes I experienced in the land where they originate from.
We met many Puerto Ricans who are so grateful for our visits as they are working hard to rebuild their island ,which continues to recover from the aftermath of the hurricane. They offer great deals right now, so if you need a quick 4-day getaway, please check out Puerto Rico. You will never forget this island of paradise!! I certainly can't wait to go back.
About the Creator
I am an elementary educator and freelance writer. I enjoy writing about education, health and fitness and every day life issues. You can find my writing at egallagher.contently.com and my blog, Just Me, https://egallagher713.wordpress.com
Reader insights
Be the first to share your insights about this piece.
Add your insights