The Costa Rica Gold Rush
It sure didn't last long. . and today, it is non existent. .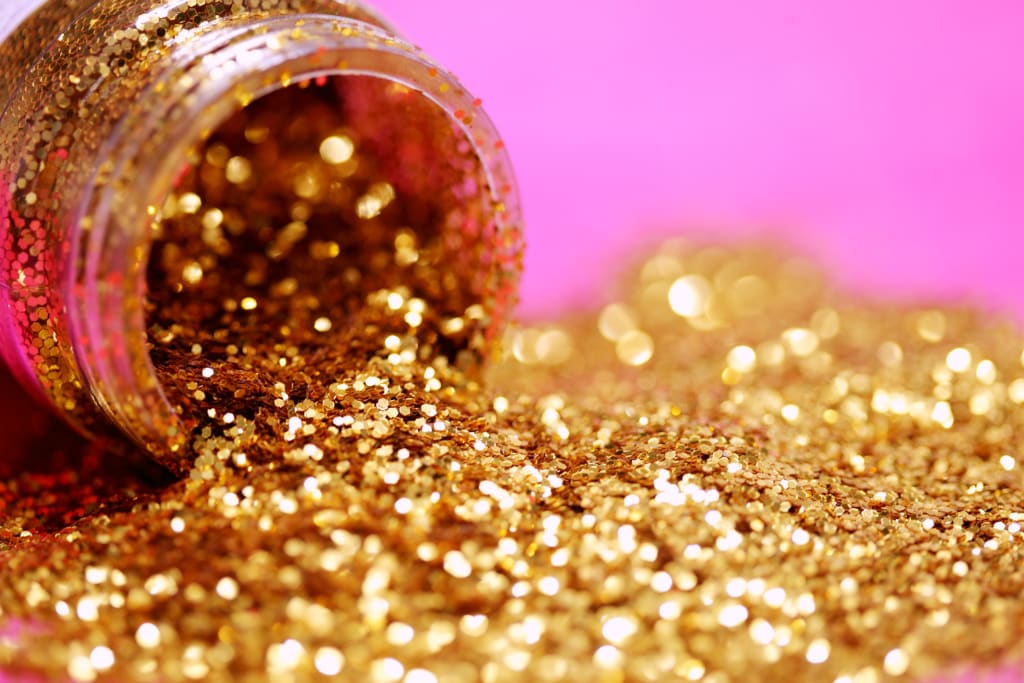 Costa Rica had to choose between being a biodiverse country or a country that would scar its land with open pit mining. .
In 1502, when Christopher Columbus set foot on a little island just off the coast of what is now the Limón area, he was first impressed with the ornate gold jewelry that the local indigenous people wore. Along with the fact that the dense green jungles, the abundance of wildlife and a beautiful coastline was the first things that he saw, he named this new land, "Costa Rica" or "Rich Coast". .
There was a lot of speculation from the early Spanish settlers that Costa Rica was flush with gold, ready to be mined and sold on the global market. But gold was not discovered here for over 300 years, in the early 1800's.
Costa Rica's strong economy was established solely because of agriculture. With sugar, pineapples, corn and coffee at the forefront, everyone was too busy making big money in this way. The exploration for gold could wait!
Large-scale gold mining didn't begin until the 1820's, though it soon declined shortly after in the 1840's. Over 90 years later, in the 1930's, huge gold deposits were discovered on the Osa Peninsula and the industry grew very strong, spurring gold fever to sweep the country.
Throughout the early years, the Osa Peninsula and areas surrounding were deemed uninhabitable. . almost considered a wasteland, simply because there were no people in the area. It was a dense jungle habitat with no future plans to make it a place where people would want to live.
With the discovery of gold in the area, a migration to the Peninsula quickly began as a surge of excited people flocked to the area with hopes of striking it rich mining for gold. Many of those who moved to the area were refugees from other Caribbean nations seeking refuge from the iron-fist rule of their national governments, along with former banana plantation workers from the Limón region looking for work following the closing of many of the United Fruit Company plantations during this time.
The Osa Peninsula was one of Costa Rica's largest gold-producing regions until the late 1980's. It was known for producing exceptionally high-grade gold with a total purity above 20 carats, considered to be very high for natural gold deposits. Because of this, throughout this "gold rush period", the entire region experienced a large economic boom, fueled by artisanal gold prospecting. Unlike other gold mining zones of Costa Rica, however, the Osa Peninsula was unique in that gold was not only abundant in the mountainous regions, but also was found in hundreds of river banks throughout the Peninsula in sedimentary form. Sedimentary gold, much different from larger gold nuggets, can be extracted in an artisanal process known as "gold panning", a labor-intensive method of extraction that utilizes a gold pan to separate the precious metal out of the sand and gravel deposits. This artisanal form of mining was the initial method adopted by many of the local gold miners, known locally here in Spanish as "Oreros".
Dos Brazos de Rio Tigre was perhaps the largest major gold mining community that was settled on the Osa Peninsula. It was positioned perfectly between the two arms (dos brazos) of the Tigre River and it was also on the outskirts of an area now known as the "Corcovado National Park". At this time, the Tigre River was one of the rivers with the largest concentration of naturally-occurring gold deposits in the entire region. Because of this, for so many years, the main economic activity of those who settled there was artisanal gold mining.
Because of their success, dozens of global gold mining companies learned of this area quickly and immediately relocated their men and equipment. There was no rules or laws. . and this led to the total destruction of the area. Huge tracts of natural habitats, jungles and wildlife were decimated. Deforestation, landslides and devastation continued for years. The government finally stepped in to save their cherished land.
In response to this terrible environmental damage, in 1975, President Daniel Oduber established "Corcovado National Park", a protected conservation territory of the Osa Peninsula that spans nearly 1/3 of the region's landscape. With the formation of this protected territory came significant government effort to eradicate any extractive activities within the park's limits and, for the next 8 to 1o years, the government completely banned gold prospecting of all types. They started to heavily enforce these regulations within this restricted territory. While this legislation improved environmental conditions in the long run, for many local people, the immediate impact was so negative, resulting in widespread unemployment. Dos Brazos was one of the communities most affected by this new regulation, as many residents were prohibited from practicing the primary activities that enabled them to generate income to support their families for so many years.
In 2004, the community formed "ACODOBRARTI", a non-profit conservation association dedicated to the ultimate protection of the flora and fauna of the entire Dos Brazos de Rio Tigre and the surrounding communities of the Osa Peninsula. The association has served as a primary catalyst in realizing a shift in local economic activity away from damaging extractive practices in favor of sustainable sources of work that not only seek to safeguard the community's unique natural landscape, but also depend on it. This has been very successful. In February of 2015, "ACODOBRARTI" opened its first entrance into Corcovado National Park and today the community has 25 nationally-certified park guides who offer tours throughout the Peninsula.
As you can see by the abbreviated history above, the Costa Rican government has chosen its country's biodiversity and the health of its flora and fauna over what riches can be generated by a robust gold industry. The five-million-plus residents of Costa Rica are very happy that this route was taken. And, so are the three-million-plus visitors that flock to Costa Rica every year to enjoy their national parks, their volcanoes and beaches, their hundreds of thousands of species of plants and animals and so much more. To this day, Southern Costa Rica has remained the least inhabited area of the country. In my opinion, it's the most green, most lush and most wild and diverse area. If you get a chance, be sure to spend a few days on the Osa Peninsula and in the Corcovado National Park. You'll experience the OLD Costa Rica. Bring your camera, your binoculars, some good walking shoes and get ready for the time of your life.
Gold is good, but seeing a plentitude of toucans, scarlet macaws, sloths, tapirs, pumas, anteaters, butterflies and thousands of other species is my best choice!
You're invited to visit our websites at: www.costaricagoodnewsreport.com & www.costaricaimmigrationandmovingexperts.com
Also, please enjoy our over 1,160 episodes of our "Costa Rica Pura Vida Lifestyle Podcast Series". We are found on all major podcast venues, including iHeartRADIO, Spotify, Apple Podcasts, Google Podcasts, Radio FM, Anchor & many more. Here's our link: www.anchor.fm/costa-rica-pura-vida
About the Creator
Costa Rica is a magical place. Since November, 2002, when I first visited this country, I have been in love with the people, the culture, its biodiversity, the food. . everything about it makes me happy! Now I share my excitement with you!
Reader insights
Be the first to share your insights about this piece.
Add your insights