Sydney in Winter: Amazing Activities & Attractions
Explore the best of Sydney's winter destinations in Sydney to take a break from the familiar hot climate in the city.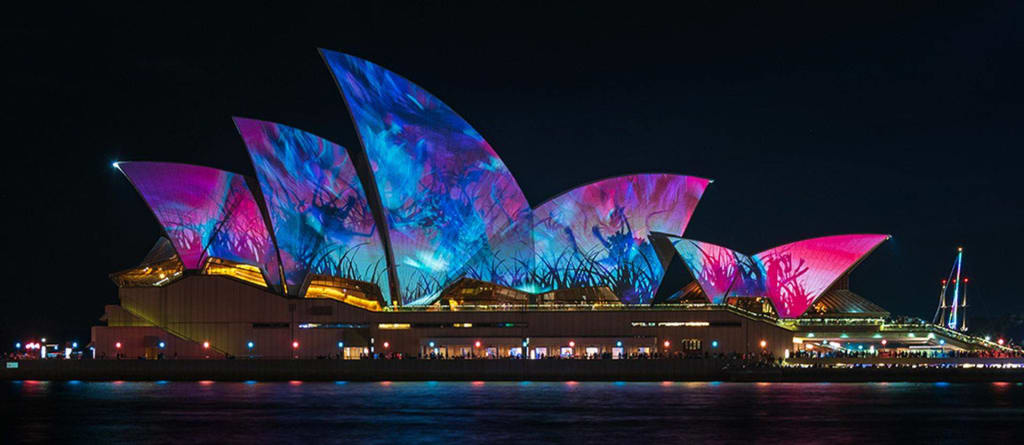 Australia is quite famous for its pleasant and sunny weather and Sydney isn't any different. With the endless golden beaches, splendid outdoor attractions including parks and world-famous buildings and hip outdoor restaurants, the harbour city is indeed worth a visit. With winter approaching, the temperatures are expected to drop below 20°C in Sydney. But just because the temperatures have dropped doesn't mean there's not much to do around the city. For those of you looking for things to do in Sydney during winter, you have no reason to be disappointed. Here's a list that will give you more reasons than ever to travel to Sydney this winter.
Attend the Vivid Sydney Festival
One of the most captivating festivals in the city, Vivid Sydney is a winter festival that flaunts an impressive outdoor gallery of immersive light sculptures, a contemporary music program and thought-provoking academic sessions. If you're planning to drop in at the festival, get aboard one of the Vivid Sydney harbour cruises for a spectacular experience. This way, you will get to enjoy several light works and attractions in a single go. There will be plenty of vantage points in and around the city during the festival, and all our votes go out to these amazing vessels on Sydney Harbour that adopt the festival theme of the year. This year, come see the Vivid lights with your family aboard a harbour cruise dinner in Sydney and you can rest assured of a memorable night!
Go on a Whale Watching Tour
If you're a fan of the ocean and its spectacular marine world, then you would know about the huge pods of humpback whales migrating from Antarctica to Queensland annually. During the months of June to September, the people of Sydney have the best chance of seeing them as 20,000 something whales migrate along the NSW coastline. Someone who is passionate about marine wildlife shouldn't miss an opportunity such as this to witness the majestic creatures in their natural habitat. You can see the from the shore, but for the best experience, you can choose a dedicated whale watching tour.
Ride the Waves of the Huge Winter Spell
While many people spend the winter wrapped in woollen socks and jackets, the avid surfers would know that the winter season in Sydney is one of the best times to go surfing and be in the water. The winter storms often create bigger and more consistent swells, which hit the east coast of Australia from time to time, making it perfect for surf lovers. Another advantage of surfing in Sydney during winter is that the crowds are a lot less and it would mostly be experienced people out in the water. An important disclaimer for those venturing out would be the very low temperatures, but that's nothing a good wetsuit can't solve. Some of the places worth checking out are Manly Beach, Coogee Beach etc.
Go Skiing in the Snowy Mountains
For a fact, Australia and snow may not be the best association. But surprisingly, the country does have a few places of high altitude such as the Snowy Mountains located a few hours south of Sydney. While most travellers do not know that it actually snows in Australia, there are some great skiing destinations worth exploring in the Snowy Mountains. From snow-shoeing and cross-country skiing to scenic chairlift rides and snowball fights, there are many things you can try out in this gorgeous winter scene in Syndey. It's also a good opportunity to check out the famous and award-winning cold-climate wines.
And that's it for the list of what to do in winter when in Sydney. We hope we have covered some of the best places to spend your time.