Stockholm: A Travel Guide
Sweden's capital is a city of islands and bridges – and it's beautiful.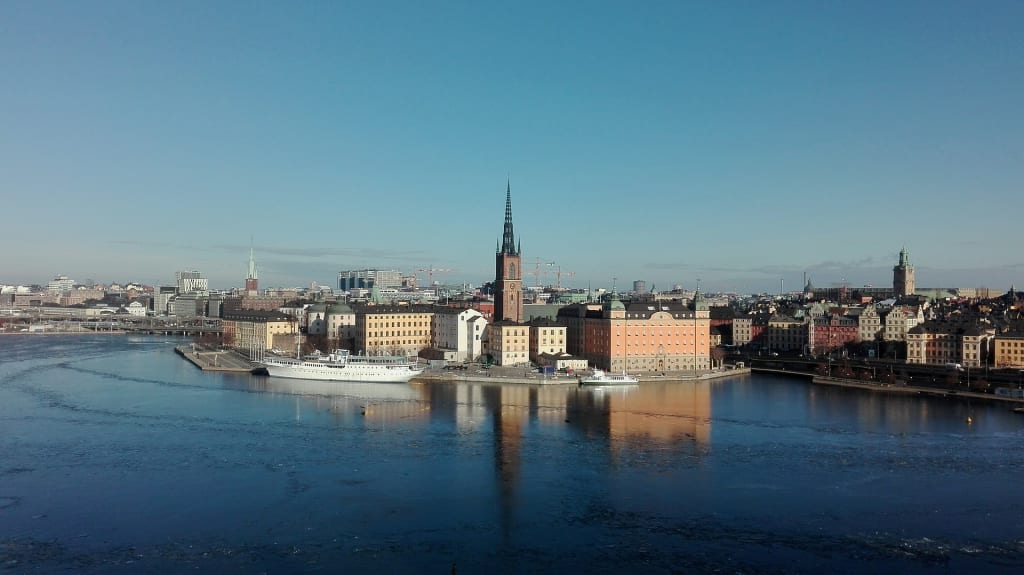 Stockholm, Sweden (Image: Pixabay)
Constructed over an archipelago of 14 islands and connected together by 57 bridges, Stockholm — the capital of Sweden — is a city with a unique sense of style and purpose.
A city that is perhaps at its best in summer, for a Scandinavian mini-break Stockholm offers a huge range of things to do, or you can simply get excited about the great restaurants and cafes that you'll discover.
Stockholm is a city that is defined by light and water — one of the best ways to appreciate its beauty is to jump in a boat and head out into the harbour. There are numerous ferries and charter boats available, or you can hire your own small boat to go exploring.
What to do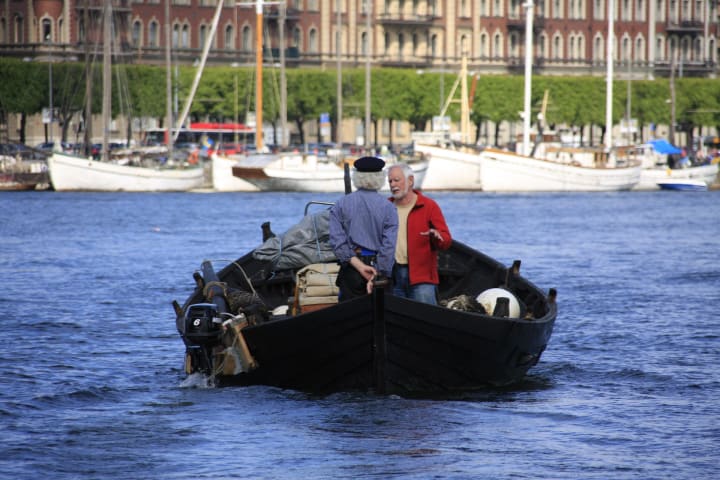 Go Boating: A group of friends and I hired small boats from the harbour and headed out to explore. Each boat could take eight people, so we hired two. They weren't particularly glamorous, but they were easy to operate and felt very stable in the water — the small electric motor slowly chugging us along. We packed a picnic and happily ate, drank, chatted, and laughed as we navigated our way out of the marina, through the harbour, and out to the first small group of islands of the archipelago. It was a lot of fun and a great way to experience Stockholm from the water.
Wander the streets of SoFo: This is a super-cool neighbourhood on the island of Södermalm. It's got a real hipster vibe with independent stores, great cafes and bars.
Experience Fotografiska: This is Stockholm's house of photography. It features changing exhibitions from the world's leading photographers. When we were there we saw fantastic work from Andres Serrano. This is an historic building that has been given a modern makeover. The cafe is worth checking out — grab a coffee and a shrimp sandwich as you admire the stunning views across the harbour.
Take a ferry: The best vantage point to admire the beauty of Stockholm is from the water. The Djurgården Ferry departs from Slussen (where Lake Malaren meets the sea).
Make yourself at home at the Thiel Gallery: This stunning mansion on Djurgården Island has been transformed into an creative haven. Ernest Thiel was a prominent businessman with a passion for collecting art. He created this mansion so that he could share his collection with the people of Stockholm. Check out the work of Eugène Jansson.
Take fika: This is a Swedish ritual that is a civilised form of coffee break — accompanied by a cinnamon bun. There are lots of options around Stockholm where you can take a fika break, but why not try Chokladkoppen, the gay coffee shop in Gamla Stan – the Old Town where you'll find cobbled streets and The Royal Palace.
Combine culture and travel: The T-bana is Stockholm's underground transport system and also boasts the world's longest public art installation. Each station features murals and artwork.
Face your Waterloo: Sweden's biggest cultural export is the music of pop icons ABBA, and the famous four have taken a hands-on role in creating the ABBA museum that celebrates their career. This is actually a lot more fun than you might imagine, even if you're not a massive ABBA fan. Interaction is the key focus — you get to record a song, dance in a music video, and appear on stage as you embrace your ABBA fantasies. One of the great features of this experience is that you can then download your performances and enjoy them again. Although, listening back to my recording of Mamma Mia I was bit disappointed — I hadn't quite nailed the notes as precisely as I had imagined!
Dive into history: Stockholm's most popular attraction is the Vasa Museum. This is the home of a massive wooden warship that sank while on its maiden voyage in 1628. Incredibly preserved, it is a unique opportunity to appreciate Europe's maritime past.
Stock up on some Swedish style: As well as numerous well-known fashion brands, there are some emerging designers in Sweden that are really exciting. The best place to see them all in once place is Nordiska Kompaniet — the department store known by everyone as NK. Check out the cafes and restaurants on the top floor and then give your credit card a workout. The store's staff are particularly helpful and knowledgable and will help explain who's who in Swedish fashion.
Where to stay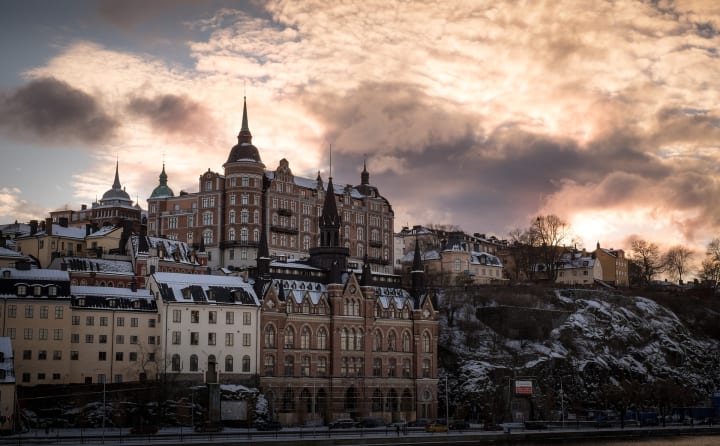 Hotel Diplomat: As suggested by its name, the impressive property now inhabited by the Hotel Diplomat used to be the home of a number of foreign embassies to Sweden, however it's current incarnation is as a luxury hotel. This is an independent, family-run hotel and the personal touch and attention to detail clearly shows. The bar and restaurant is buzzing with locals; the rooms are spacious and well-appointed; and the location is ideal for exploring the best that Stockholm has to offer. There is a typically Swedish sense of understated style and discretion about this hotel. Sune M. Malmstrom is the third-generation of his family to take the reigns at Hotel Diplomat. Malmstrom is an active member of Stockholm's LGBTI business network. Hotel Diplomat is great choice for your Stockholm mini-break.
Berns Hotel: A central location with a busy nightclub attached.
Prince Van Orangiën: One of the most impressive accommodation options for your visit to Sweden is found on a boat. The Prince Van Orangiën is a wooden vessel built in 1935 that has since been transformed into a boutique hotel. You have the option of booking just one room on the boat, but this is perfect for a family group or group of friends to book the entire ship and make this your home away from home. Beautifully appointed, the boat has the feel of luxurious indulgence, but the price per night is surprisingly reasonable. The hotel is owned by the team from the famous Oaxen restaurant — which is adjacent to where the ship is moored.
Nordic Light Hotel: With spacious, well-appointed rooms, one of the best things about the Nordic Light hotel is its location — adjacent to the express train that is the best and easiest way to get to and from Stockholm airport. With a vibrant lobby bar and an interesting food menu, the Nordic Light hotel is a hassle free base from which to enjoy everything that Stockholm has to offer. The hotel is a member of the Stockholm Gay and Lesbian Network, dedicated to showcasing the city and welcoming LGBTI travellers from around the world.
Hotel Rival: Located on picturesque square Maria, the Rival doesn't look particularly imposing from the street but this is an outstanding hotel for experiencing the best that Stockholm has to offer. A former cinema, as well as its 99 stylishly appointed guest rooms the Rival is also home to a theatre — with bands and shows regularly performing. Locals come here for a drink or Sunday brunch. Like most places in Stockholm, there is an Abba connection with the Rival. It is owned by Swedish pop hero Benny Andersson. While there is a discrete Abba CD in every room, the hotel focuses on its cinematic history, using images of Swedish actors and stills from local films. Rooms aren't enormous, but they are comfortable and functional. Breakfast was spectacular — an enormous smorgasbord of Scandinavian specialties, plus eggs and pancakes cooked to order. The concierge at Hotel Rival is Sean Naughton. Although he grew up in Hawaii, Naughton has returned to his Swedish roots and is an invaluable font of knowledge on how to get the most out of your stay. The Rival is also an active member of the Stockholm gay and lesbian network. Their website showcases a number of reasons why Stockholm is an attractive destination for LGBTI travellers, and the hotel staff are happy to provide advice and guidance on where to go and what to do. The Rival is located on the island of Södermalm — a popular residential area and where you'll find the SoFo neighborhood, great independent shopping, cafes, and restaurants with a deliberate Brooklyn-esque, laid-back, hipster feel.
Where to eat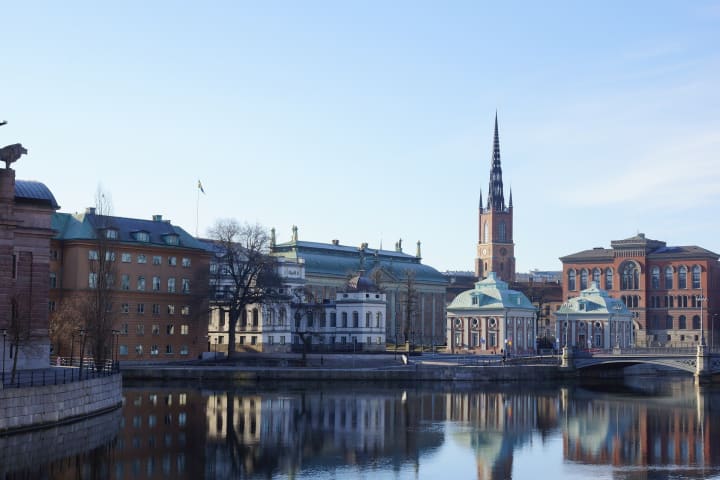 Broms: The team behind this restaurant initially began a catering business operating from a small garage, but quickly grew to the point that they were ready to open a stylish neighbourhood restaurant. It's really great — buzzing with locals, good lighting, and great food.
Oaxen Slip: Embracing its nautical surroundings, Oaxen Slip is a large, light-filled space. With retro furniture and crockery, this is a restaurant that offers family-style dining — shared dishes in a relaxed atmosphere. It is one of the few restaurants in Sweden that welcomes dogs – the owners are dog-lovers. We feasted on meatballs, celeriac, steak tartare. This may sound like simple food, but these are Scandinavian classics elevated into brilliantly executed dishes with a modern touch. Stunning food in a relaxed environment.
Mälarpaviljongen: Stockholm is a city that really comes alive in the summer. A city of islands and bridges, wherever you are in Stockhom you seem to be surrounded by water and the low-rise skyline leaves the city basking in the bright light of the sun. For a relatively small city, Stockholm seems to have a really vibrant LGBTI community with some fantastic bars and venues. Situated on the shores of Lake Mälaren, neighbourhood bar and restaurant Mälarpaviljongen is a series of wooden pontoons that form a floating oasis for the LGBT community of Stockholm. Chilled bottles of rose wine is the drink of choice — they source their house wine from South Africa and it's really good; the music is relaxed; and this is the kind of place where you could easily spend an entire day just hanging out with your friends and enjoying the sunshine. Owners Arto and Anders are a bit of an institution on the Stockholm gay scene (they previously opened Stockholm's first gay cafe Chokladkoppen) and it's clear that Mälarpaviljongen is their pride and joy.
Urban Deli: Strategically positioned on Nytorget square, Urban Deli is a sprawling grocery store, deli, bar and cafe. Urban Deli wears its community-conscious heart and its politics on its sleeve, while serving up some fantastic food and the kind of atmosphere where you could happily spend the day there. This is in the heart of the SoFo neighbourhood on the island of Södermalm .
Zink Grill: Zink Grill is a local favourite. We were there on a Saturday night and it was packed with an enthusiastic crowd. I loved the service here, relaxed, friendly, but still professional. We kept it simple with a shared platter of charcuterie to start, followed by a grilled meat platter with chops, sausages, pork belly, and white beans in a rich tomato sauce. A great start to a night out in Stockholm.
Hornstulls Bodega: A relaxed option for drinks.
Patricia: A cool bar on a boat.
Stikki Nikki: Stikki Nikki is a small ice-cream shop located on the picturesque square Maria on the island of Södermalm. It's organic, Italian-style ice-cream and it's really good. There's not a huge range of flavours (which is a good indication that the ice-cream is freshly made) — I opted for the burnt butter flavour and it was spectacular.
Villa Godthem: At short notice we were looking for somewhere for a big group dinner – our hotel suggested Villa Godthem on the island of Djurgården. It was a great choice. We sat outside and enjoyed the warm evening. The service was friendly and efficient, the food was simple but tasty, and we had fun.
Parlans: The island of Södermalm has some great independent stores that are worth exploring, and it's here that you'll find Pärlans Konfektyr. Pärlans are making traditional toffee — expertly flavoured. From the traditional to the more adventurous. Naturally their liquorice flavoured toffee is one of the most popular. It's a beautiful little store selling beautifully presented and tasty toffees.
Travel tip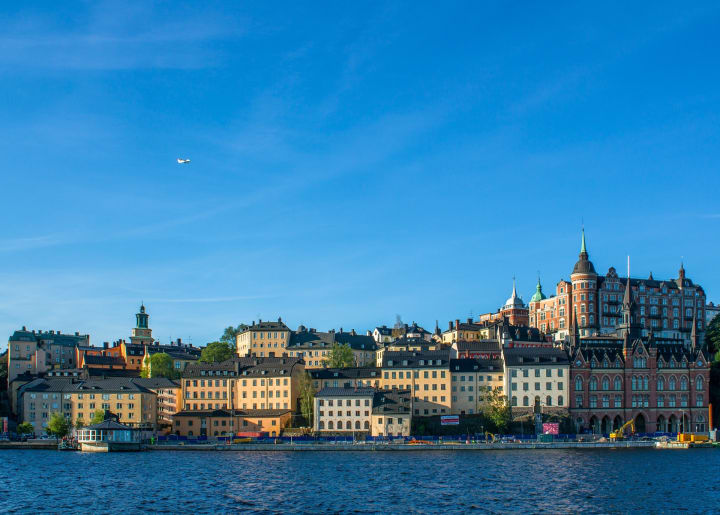 One thing to be aware of is that taxi prices are not regulated in Sweden and the onus is on the passenger to check the prices beforehand. This is a bit of a trap for tourists, unaware that you need to vigilant before getting in the taxi. The driver must display a unit price on the rear door window — this is based on a 10km, 15-minute journey. There are widespread reports of unscrupulous drivers taking advantage of visitors to Sweden.