Brighton: An English Seaside Mini-Break
A pebble beach, an amusement-park pier, and proper fish and chips. Perfect.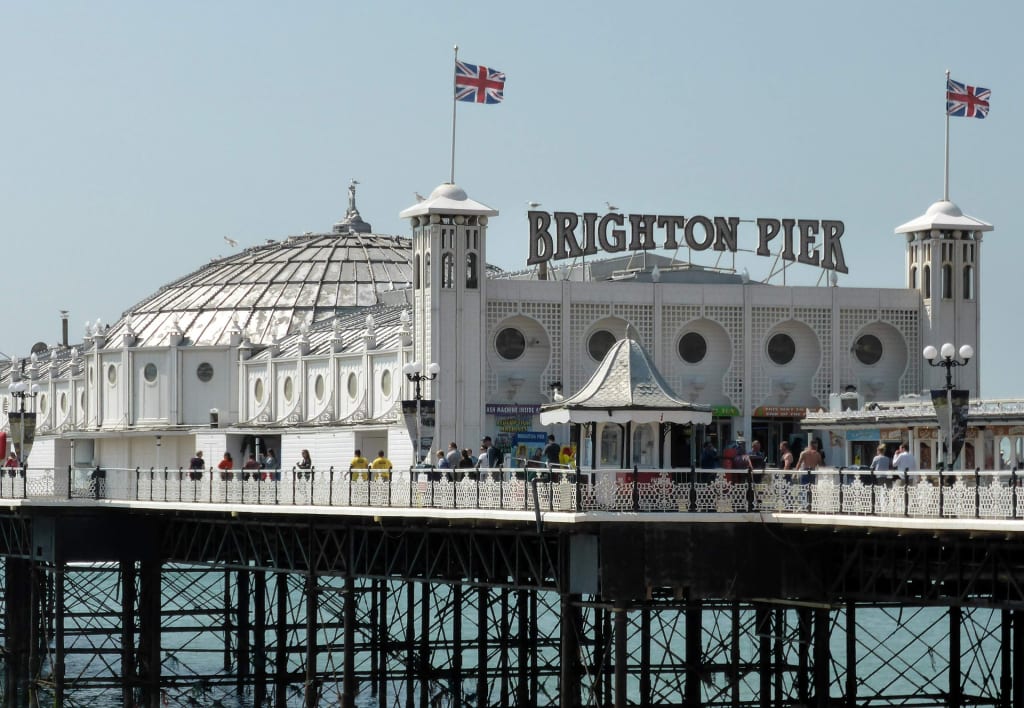 Brighton Pier (image: Pixabay)
If you're in London and looking to get to the sea on a sunny day, one of the best and easiest options is to jump on the train to Brighton.
On the coast due south from London, you won't find a sandy beach at Brighton – bordering the water is a massive expanse of smooth, round pebbles.
One of Brighton's landmarks is Brighton Pier which houses a large amusement arcade. It's obligatory to explore this while you're here — it defines for the world everything that is English seaside culture.
While you can't rely on the English seaside for its weather – even during the height of summer you could strike a cool and overcast day – it's pretty much guaranteed that you will find some good fish and chips, somewhere to have a beer, and a chance to treat yourself with an ice-cream.
That's pretty much all anyone needs for a decent day out.
What to do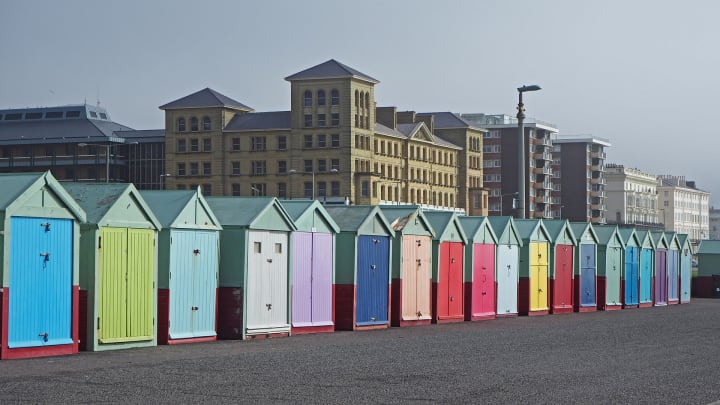 Driving along the beach road, heading west through Brighton's coastal conurbation, you get to appreciate some of the unique character that makes this area quite special. The brightly painted changing huts on the beach at Hove; the mustard yellow grandeur of Brunswick Terrace; and the Grand Hotel where then Prime Minister Margaret Thatcher famously survived the 1984 bombing by the IRA.
As you walk from Brighton station towards the area known as The Lanes, you'll come across an original work by graffiti artist Banksy — his iconic Two Policeman Kissing.
The bizarrely exotic Royal Pavilion was built by King George IV as a pleasure palace to entertain fashionable Regency society.
Explore the quirky community of Shoreham-by-Sea, or ShoBe as the locals refer to it.
Drive up to Devil's Dyke lookout for great views across the South Downs Sussex countryside.
Embrace the over-the-top seaside kitsch of Brighton Pier.
Where to shop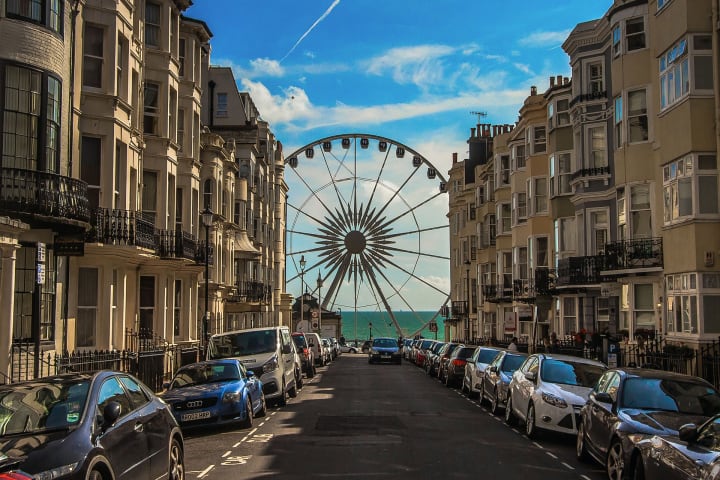 Explore the shops, markets and cafes of The Lanes precinct.
Velo Vitality is a bike shop in Trafalgar Street — very cool and selling stylish and sleek bicycles and gear.
Design-led gift shop Junk Funk is worth checking out.
There's an amazing collection of stuff to be found in vintage super-store Snoopers Paradise — hours of rummaging for the thrift-lover.
Uber-cool mens clothing store Jump the Gun, celebrates the 1964 clashes between Mods and Rockers which saw over 1,000 people involved in the violence.
Where to eat and drink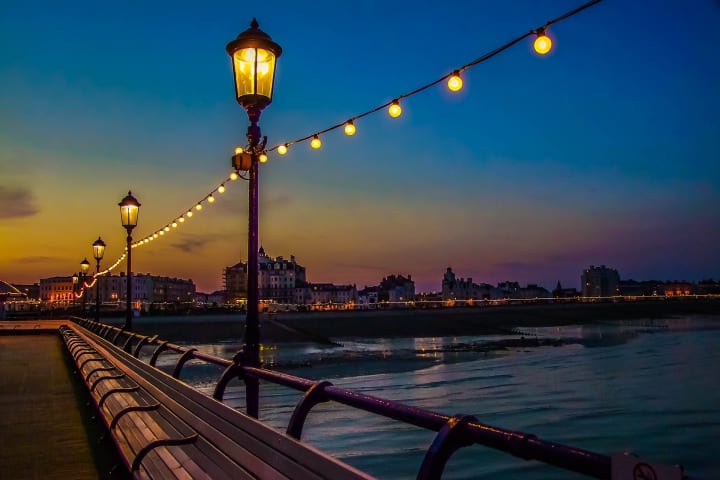 33 Trafalgar St: A likeable cafe dishing out excellent Monmouth coffee.
Bagelman: A safe option for a quick snack. They're serving bagels, obviously.
Boho Gelato: There is something about the beach and ice-cream that goes perfectly together . Predictably, Brighton has a huge range of ice-cream vendors, seemingly on every corner, but I was holding out for a really good ice-cream. Who knew that carrot cake ice-cream would be so delicious?
Bond St. Coffee: It's cafes like Bond St. Coffee that give you the impression that Brighton is not only a great weekend destination, but would probably also be a fantastic place to live. Bond St. Coffee roast their own coffee and take its preparation seriously. We drank perfect flat whites and sat outside in the sun.
Doctor Brighton's: Brighton boasts one of the UK's largest LGBTI communities. The whole city is very LGBTI friendly, but there are also a number of venues proudly flying the rainbow flag – one of those is Doctor Brighton's. When we were there it was two-for-one happy hour on cocktails, so we loaded up on French martinis and kicked back on the comfy sofa. This place has a nice, laid-back vibe; friendly and professional service; and gets extra points for the super-cute barman.
Gelato Gusto: Another good ice-cream option in Brighton. Freshly-made, Italian-style ice-cream and gelato. Delicious. The perfect way to finish a day at the beach.
Lucky Beach: A visit to Brighton wouldn't be complete with some proper fish and chips. Understandably there are a lot of fish and chip options on offer – eventually we decided on Lucky Beach, a restaurant down on the seafront of Brighton Beach. We weren't disappointed. Sitting outside, enjoying the sights and sounds of Brighton Beach on a sunny day, this was quality — local hake perfectly cooked and accompanied by proper hand-cut chips.
Mange Tout, Trafalgar Lane: A good option for an omelette and a coffee.
The Fish Factory: You'll find this popular seafood restaurant in nearby Worthing – the perfect option for your fish and chip fix.
The Rock: A neighbourhood pub where the staff are friendly.