Sight-seeing in and around Grenoble, France
Best tourist attractions in the capital of the French Alps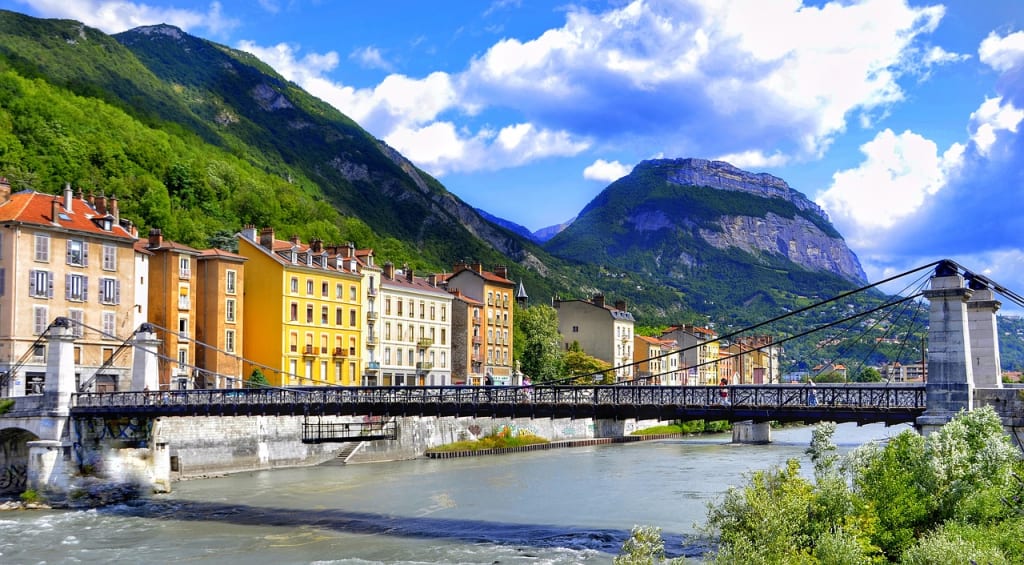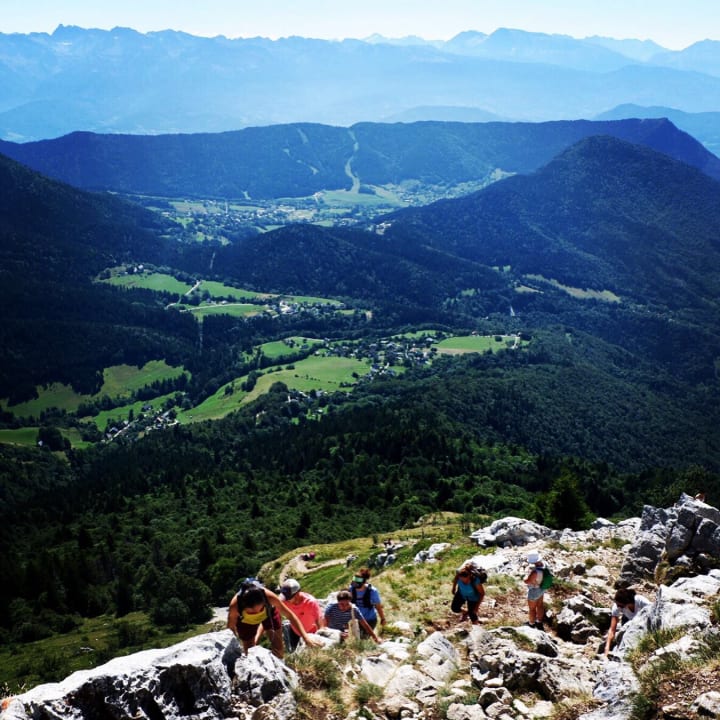 This amazing city at the foot of the French Alps has a captivating 360-degree view of snow-capped mountain peaks and hassle-free access to ski resorts. This city boasts of a fantastically creative atmosphere thanks to its extraordinary world-class street art. The city-center also offers a lot of character that is surely worth a visit.
1. Les Halles Saint Claire
This 19th century building houses the best shops offering top-quality products for Dauphinois gastronomy such as from murçon, matheysine pies, cheese to fresh fruit, vegetables, meat, and, of course, bread. This is an abosolutely foodie haven!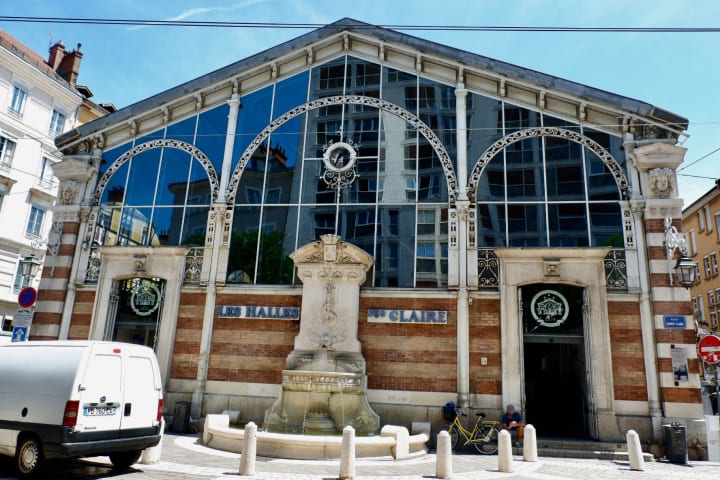 2. Parc Paul Mistral
Paul Mistral park is the largest urban park in Grenoble featuring old but majestic trees and areas for playing sports, events, or just relaxing. It is the perfect place for picnicking or a little bit of camping too. There are several activities open to public as well such as outdoor yoga, dance classes, and even free concerts.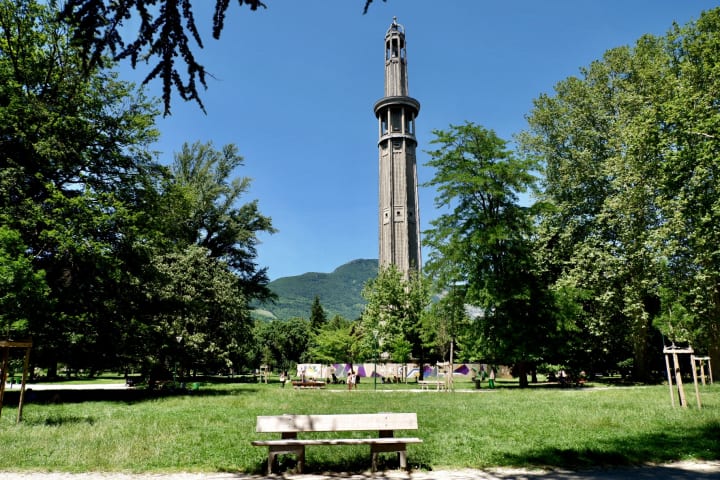 3. Isere river
One of the best views of Grenoble can be captured here with the view of old architecural buildings on both sides, the beautiful bridges, and the mountain peaks sitting aback. If you are thinking of a bite to eat, in a rather wonderful location, there are several good restaurants by the river.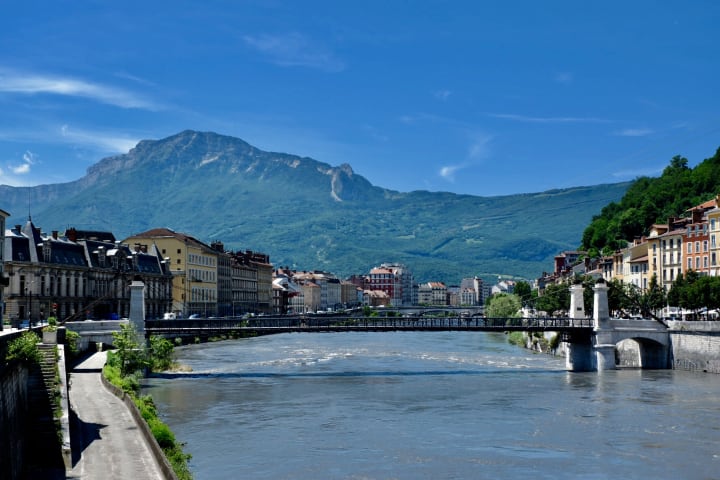 4. Victor Hugo square
Victo hugo is situated in the hyper-center of Grenoble. It hosts various must-see festivals, especially in the autumn. In the winter, it is filled with echoes of chimes and delicious aromas from the Christmas market.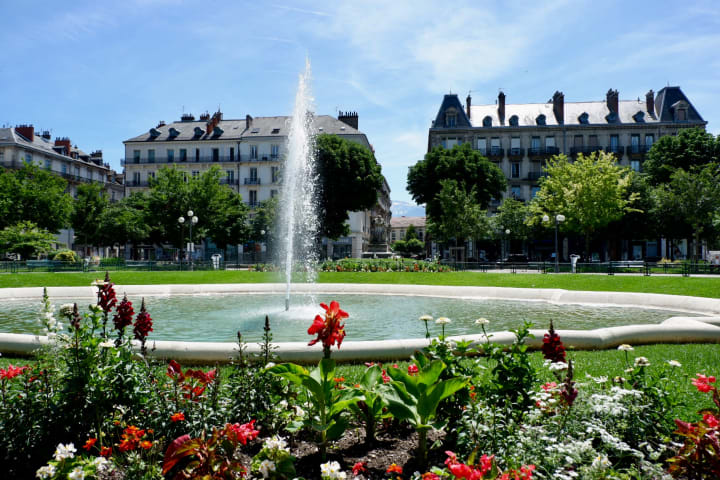 5. Jardin de Ville
Jardin de Ville is a lovely oasis in the center of the old town. The gardens are simple, but manicured and posseses a very French atmosphere. This is a great place to chill out, read a book, and soak up the sun.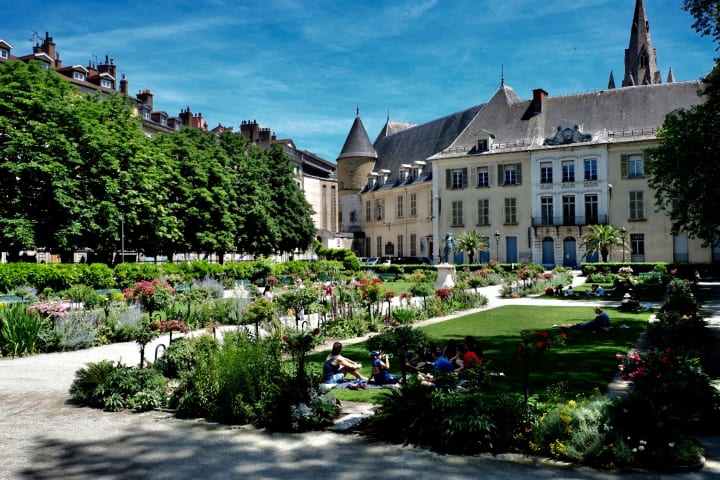 6. Place Grenette
This area has one of the best restaurants in city that offers both indoor and outdoor sitting where you can enjoy a drink and watch the world go by. The shops are also closeby making it a perfect place to relax afterwards.
7. Collège lycee Stendhal Grenoble
The tourist office is located very close to this stunning old chapel of the former Jesuit college which is now known as the Stendhal high school. On Saturdays, this oldest lycée in Grenoble is open to public viewing as it houses an astrological sundial dating back to 1673.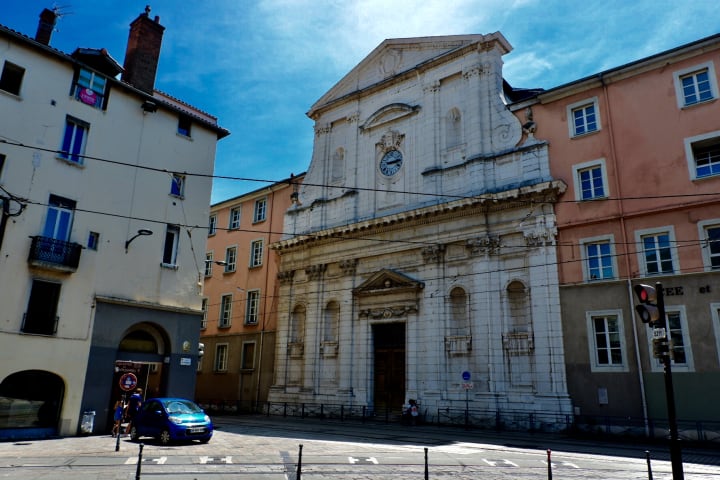 8. Place de Verdun
Place de Verdun is in itself a gorgeous park to relax and read a book whilst being surrounded by old architectural buildings beautifully dressed with stone facades. Nearby this square is the prefecture and a library museum that's surely worth a visit for book lovers.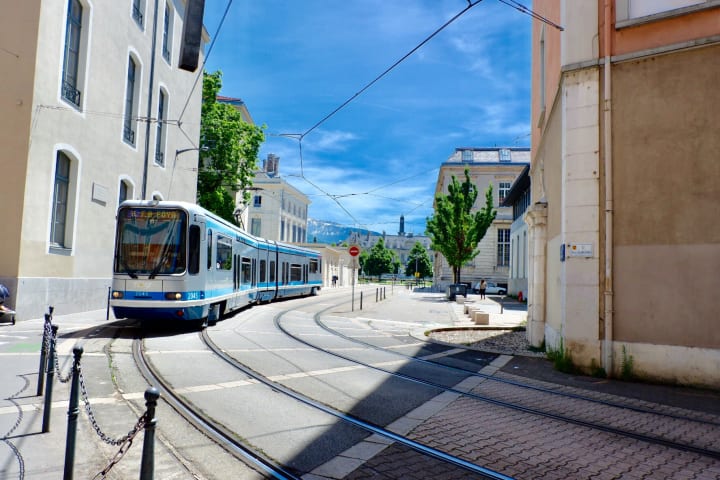 10. Stade des Alpes
Stade des Alpes, or the Grenoble stadium, was built for the 1968 Olympics. Despite the structure's age, the seats are reasonably comfortable and rain-covered, concession stands are around for some food, and huge screens are available to ensure that you can see the action on the field. This stadium is also the proud home of the FC Grenoble Rugby team.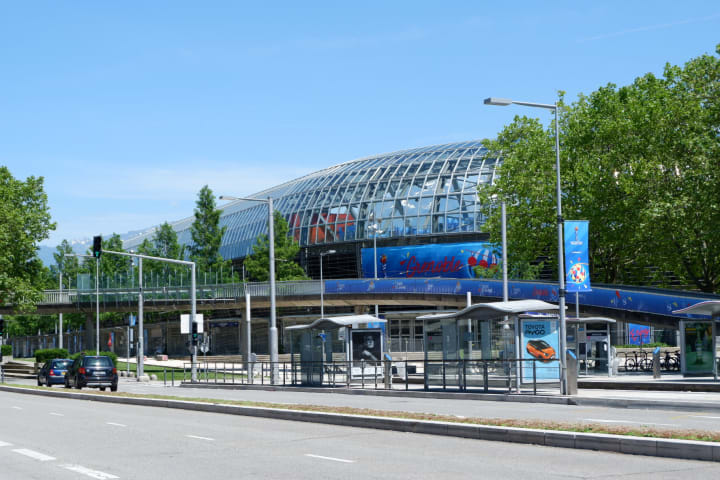 11. Col Vert (Villard-de-Lans)
Villard-de-Lans is a village at the foot of the Grande Moucherolle in the Vercors mountain range. From here, there are several starting trails. The Col Vert is one of the peaks where you can see both the view of Grenoble and the other side (towards Valence).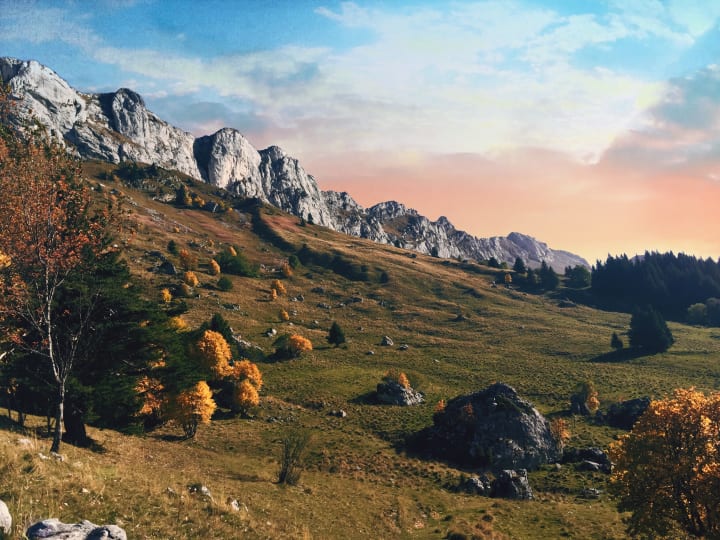 12. Lac Fourchu
Another great walk would be at the Taillefer plateau where this beautiful lake, called Lac Fourchu, at 2050m surface elevation is located. In this peak, you'll be rewarded by such a lovely view of Oisans.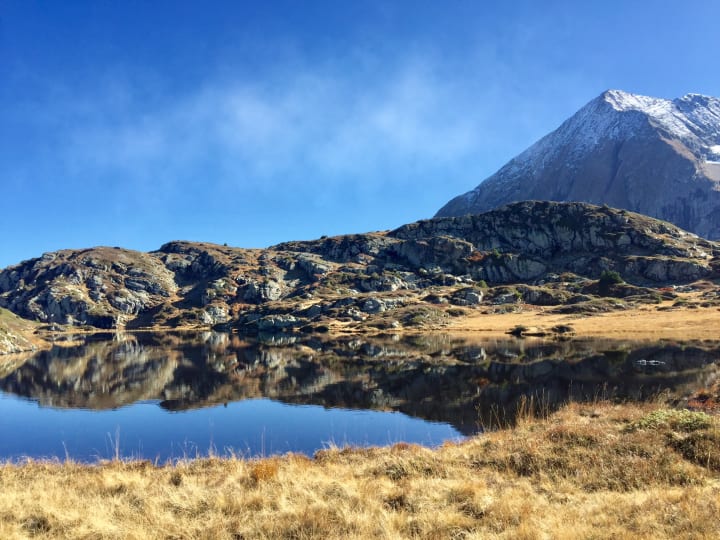 13. Charmant Som
The beauty of Charmant Som, one of the three peaks of the Chartreuse mountain range, is absolutely worth the hike. From this peak, you can see the monastery of monks that worked on perfecting the 130-ingredient recipe of the alcohol 'Chartreuse' for over 100 years now. A nice quick detour to La Pinéa is also on the list of essential hikes around Grenoble.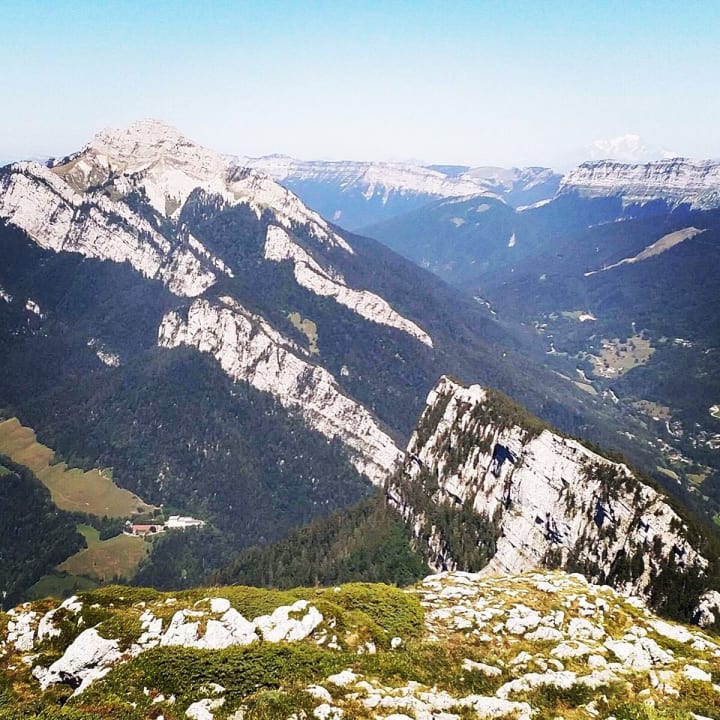 14. Annecy
Annecy is an alpine town about an hour drive from Grenoble. With romantic cobbled streets, winding river canals with pastel-colored houses alongside, and, of course, the beautiful lake, this town is definitely a must-see in this region of France!