A Quick Guide for First-Time Expats in South Korea
Here are some helpful pointers to make your life-changing move smooth and easy to the land of the morning calm.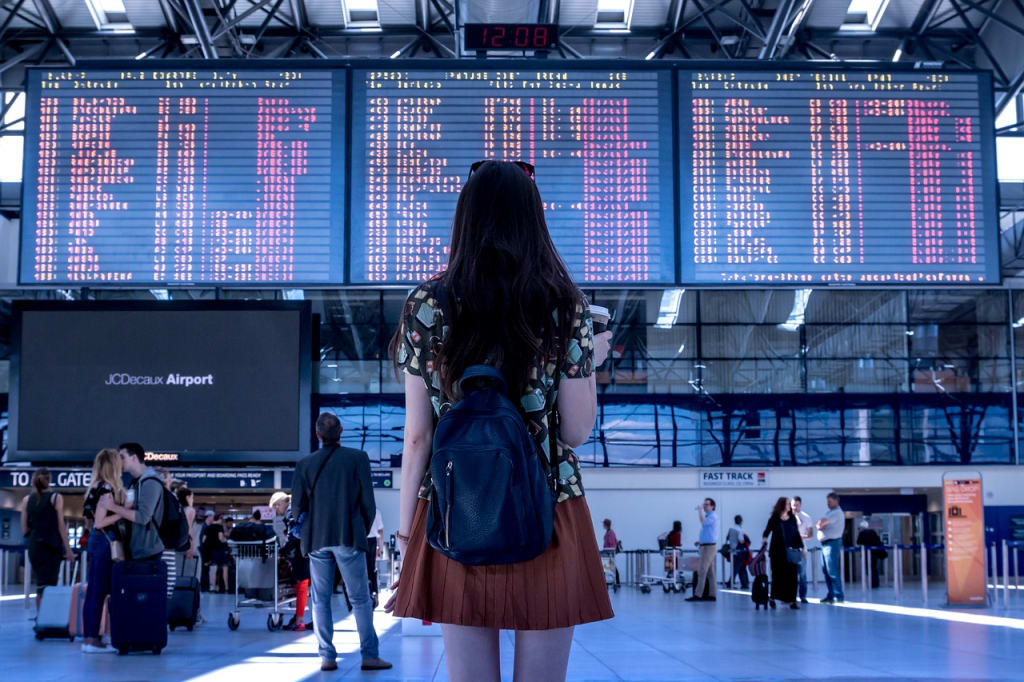 There are different reasons why people become or choose to be an expatriate (or expat). Common reasons include: studying abroad, job relocation, they've met the love of their life who prefers to live somewhere else, some have fallen in love with a specific place and decided to live there, or maybe a mix and match of these. For my case, I moved to South Korea to pursue my Doctoral degree and I have been living here since February 2015. South Korea's known reputation as one of the world's biggest investors in research made me think there was nothing else I needed to consider but that. Although, there are some things I wish I knew before moving to South Korea. (Check out my previous post about it on my personal website.) A lot of information is available online but in this blog, I'd like to briefly summarize them to make it more accessible to first-timers. So here's a quick guide to help you prepare for your own expatriation:
What to Expect
As a first-time expat, the first thing you need to accept would be the fact that you'll be constantly surprised by this new country you're going to live in. This new experience could be exciting to frustrating, or somewhere between that spectrum. South Korea, although highly modernized, is a country that has preserved its culture in ways I wished my own country had. But this exact quality of this country is one of the make or break points for most expats. Some find it extremely difficult to adapt to, but some find it riveting or even alluring.
Getting Around
It is quite easy and relatively cheap travelling around South Korea thanks to their efficient subway, train and bus networks. Taxis are also another option getting around but are slightly priced higher. Conveniently, fares from these modes of transportation can be paid using a re-chargeable card called T-money. T-money cards come with different looks, and you can avail (and reload as well) of this card from any convenience store or at subway stations. It is usually priced at 2500-4000KRW, although this amount is neither consumable nor refundable, I think it is a fairly reasonable amount compared to the convenience it brings. You can also refund the remaining balance in your T-money card anytime for a small fee of 500KRW. (Additional budget tip: You get a 100KRW discount when using T-money than cash! Awesome right?) For more information regarding transportation fares and useful tips on how to use T-money, click on VisitKorea. Subway maps are available at train stations and tourist information centres. A few apps that I found particularly helpful were mapway, ExploreMetro, and Subway Korea.
If you plan to travel long distances, you have an option to take a bus, plane, or train. All of which are also very accessible. You can check out long-distance bus fares and schedules using KOBUS. I find it easier to use the Korean site than the English one. If this doesn't work for you, it is always an option to book your ticket in advance or during the day itself at the station for there are buses available every five to ten minutes. Booking a bus shouldn't be a problem except during holidays and such. It is important to know that bus schedules are very strict on time, so if you're not planning to miss your bus might as well arrive at least five minutes before your departure time. Train reservations are a bit easier, here's a link to KORAIL to help you get started. Local planes are also available on several destinations with fairly reasonable prices. I usually find cheaper airfares with Jeju Air, Air Busan, and Asiana. But this highly depends on which destination you are travelling to.
Language Barrier
Every expat (and/or any traveller) encounters the inconvenience of not communicating well with locals at some point. I feel that this is something expats shouldn't rant about. But I'm also guilty of being frustrated with my lack of ability to speak in Korean. In popular cities and tourist destinations (like Seoul and Busan), there are information booths in most areas to assist foreigners. You'll find it easier to speak with younger Koreans for they have more knowledge of the English language than older ones, and are usually more accommodating. Don't be offended when brushed off or totally ignored by some, all of us have experienced that. If you plan to move to a province, I would say do your homework and educate yourself with the Korean language or at least common phrases to help you get by. It will come in handy in many ways than you can imagine. Get yourself an English-Korean dictionary or a language app. I find it useful to use Memrise or the good old Google Translate.
Korean Culture
One of the most important things you need to condition yourself for is the ability to adapt to Korean culture, which is deeply influenced by Confucian Social Hierarchy that can be traced back centuries ago. You might find it odd when Koreans suddenly ask for your age or position, but that is actually their way of figuring out how to address you. They take seniority very seriously so this is something we have to be extra careful about. Here's a particularly interesting article about it that I highly encourage you to read to familiarize yourself about Confucian hierarchy in modern day Korea.
Another well-known Korean culture is its "ppali ppali" culture. Ppali ppali literally means hurry up or faster. If you're used to taking your sweet time taking the subway, or when eating with workmates, or maybe even submitting a report for work, then it'll probably be best to orient yourself about this. Personally, I got adjusted to this pretty well since I'm a guilty workaholic. It'll take time to get used to this, so don't be too hard on yourself. It's very important to give yourself some time to cope up and adapt. Getting burned out with this ppali ppali culture is also a possibility, so you need to learn how to balance work/study with other stuff that you actually enjoy.
Connect with Fellow Expats
Moving to another country means you'll be leaving your network and support group back home. This usually leaves expats with the feeling of loneliness and isolation. The easiest way to build connections again is to reach out to fellow expats around the area. In this way, you'll meet people that you are in common ground with who can help you adapt to your new environment. My first move was to locate expats through social media. Other expats are also trying to grow their connections, so it wouldn't be difficult to find someone interested to connect with you. At first, you might feel some hint of social anxiety, but this is something you'll eventually be able to overcome as an expat somehow. (I assure you!) Aside from social media, there are sites that can be helpful in locating other expats like InterNations, Expat Exchange, ExpatFinder, Expatriates, and ExpatArrival.