Refreshing Bonds in a Pandemic
A virtual "Lovecation"
The summer equinox creates an ideal environment for animals, plants and even the human spirit to thrive. New Yorkers begin to digest summers that may never be the same. I wonder, "where can the extraterrestrials in my galaxy partake in the power of freedom that comes with a lighthearted pace, fresh food and nightly cool breezes that balances the heat from a long summer day?" Daily activity and moments allowing time for rest and bonding are our essentials. It is clear we need a land of continual summer. This place would allow a "lovecation", an optimum environment for renewing connections.
The Seychelles Islands are fitting for many reasons. We connect to this land by our Portuguese heritage. Vasco da Gama, a Portuguese explorer, was the first to locate the island nation. This archipelago comprises 115 islands and is 300 miles off the east coast of mainland Africa, northeast of Madagascar. This country's beauty was so impactful, the original belief was this is the Garden of Eden. Our seven-days in utopia begins as the air caresses our skin, then embraces us as we deplane onto one of the three largest islands, Mahé. It feels as if the entire nation summoned our presence. The mid-morning October temperature has already reached a balmy sixty-five degrees, heading to its peak of eighty. The stark difference in temperature from our departing country confuses us as much as where to begin. While the aim is to bond with my loved ones, I also hope to live along the 98,000 Seychellois born of and mixed with African, Indian, Chinese, and European heritage. Seychelles has no indigenous population, which makes the nation's slogan, "One nation, many cultures" appropriate. Creole culture is prevalent throughout the islands. And our stay is just in time to witness the Kreole Festival.
The lengthy journey has left us hungry and our bellies, eyes, and sense of smell lead us to Victoria Market. Our dash to drop our baggage is clear we are hungry, and even more eager to shed all things that have disallowed our togetherness. Victoria Market, known as Bazar, is colorful and full of what the people of Seychelles eat daily. And it is everything my Caribbean family finds familiar. Seychellois prime source of protein is seafood. You can always find it grilled, wrapped in banana leaves, baked, salted, and smoked. I see delight across my family's faces as we anticipate paring those local delicacies with curry dishes and rice. And my entire being relaxes because fresh vegetables and fruit are in abundance at this market. I take it all in, knowing I can flex my pescatarian pallet. Everyone bonds over food and my dietary choices will grant a segue to encourage the people I love to be healthier eaters. As we stroll the market, seeing the rows of papayas, guavas, passion fruit, okra, eggplants, sweet potatoes, and so much more is almost as filling as eating the actual thing. As we take our seats and see the beauty the island holds, we learn to appreciate why eating healthy is compulsory. Being satisfied and filled with energy is necessary to thrive and explore. Being weighed down with a heavy meal is counterproductive. Expecting the fresh experiences of this unique land is nudging us to retire for the evening. Not because of fatigue. But we desire to be present for our first day of excursion on the Sainte Anne Island. It is the largest island in the Sainte Anne Marine National Park.
The following morning, we have breakfast in our hotel, buffet style. Soon after, our boat ride will deliver us to Sainte Anne Island. The protected waters in this marine park will render the water adventures of the group awe-stricken while snorkeling or scuba-diving. And for those who would join me to wade barefoot in the water will become deeply immersed in the soft white sand that caresses our toes. On this island, you will find the most requested encounter, the large tortoise. The distinction in this undeveloped island is the turtles come ashore to lay their eggs. The quiet life on this island leaves space to entertain your thoughts and inquire about others, yet never miss being alongside the magnificence of this island. To experience an unspoiled island sets the tone for the rest of our stay in the Seychelles Islands. It will help us be mindful when we visit the other islands and relax on its beaches. As we head back to Mahé, I feel lighter as I notice the mist from the sea caresses my skin, while our boat glides across the aqua waters. Across our conversations, each of us expresses our excitement for the days to come.

Our buffet breakfast was full of foods to give us the energy we need for the next few days. We could take a quick 15-minute helicopter ride from Mahé to our next destination. Opting for the hour ferry ride gives us more time to chat and to bond with each other, and to be with other life that inhabits this planet. We arrive at Praslin Island, home to Anse Lazio. The white coral sand and clear water surrounding this island have awarded Anse Lazio many "world's best beaches" titles. I wonder if the serenity of it all will encourage the adventures of the group to lay out in the sun and enjoy the breeze off the calm water, or will it be more exploring the ocean floor for them? Either way, it is all love. And I will be happy to hear about their finds as we take in the sights and bites of Anse Volbert after our beach excursion. Perhaps we will get to taste the sweetness of a Coco de Mer. Our historic decision to spend the night on Praslin island makes sense because our next island is just shy of 4 miles away.
What makes more sense is to have a group of cousins visit Cousins Island. This private nature reserve and conservation is home to powdered sugar beaches where giant tortoises roam and is a popular nesting ground for the bird-filled forests. We all go for a nature walk with the resident biologist, then spend a few hours partaking in a conservation project. Our reward is more snorkeling, diving, and relaxing on the beach. Our evening meal will be on Praslin island since we will spend one more night there and travel to La Digue in the morning.
Spanning a little over 3 miles, La Digue hides a secret of breathtaking beaches. The enormous granite boulders are indigenous to this island's west coast guard the pink sandy shores. We agree to head out to the beach on bikes. Our bike ride reminds me of our childhood. Like many cousins, our elders raised us more like siblings. And just like siblings, we use teasing to coax each other along. My heart is overflowing as I hear the laughter that turns into encouragement to pedal up and down the trail. As we approach Anse Source D'Argent, our amazement with its beauty instantly gives us the needed burst of energy to explore and soak up more sun. Our splurging in the pristine waters enhances our view of the beach's pillow-like sand. We fill lunch on the beach with more laughter and sharing our lives through COVID and reminiscence of family tales. With our spirt and bellies full, we all lay on the beach for the next few hours before we head back to our villas. The legendary villas on La Digue require we spend the night here. The morning finds us returning to Praslin so we can head back to our base island, Mahé. We arrive in time to enjoy the festivities of the Kreole Festival.

Although we spent the past four days island-hopping across five islands, we are still excited and energized. We spend our last days on Mahé Island to explore Morne Seychelles National Park and take in the architecture of Victoria, the capital city. The incredible architecture supports the open-air markets, museums, and a vibrant nightlife scene. Everyone is still excited as we stroll and enjoy each other's company through the city. Finally, it is time for us the experience what truly makes this island nation beautiful… Its people. The Kreole Festival shows the camaraderie of its people as they take pride in the many ethnic origins. The culture of this nation allows for everyone to exist equally. They embrace us in the community. Many people ask us to dance in their parade and offer us food. We enjoy food fun and our new family until the early morning.
As I lay in my bed slowly waking, the sun reminds my spirit of how I am much like a flower. My soul embraces the gratitude that is being poured into me as I reflect upon my days in paradise. Then, I realize the connections provided by those I love, allow me to stay grounded just like roots to a flower. Experiencing the abundant beauty with whom I love during my birth month gives me energy that radiates from my heart. Family bonds tied and reunited in this beauty leaves an imprint on my heart I will carry for all my years. Some say, "all good things must come to an end", but this pleasurable experience will stay mine, always. And even though it is a virtual "lovecation," the realness sits in my heart postcard perfect.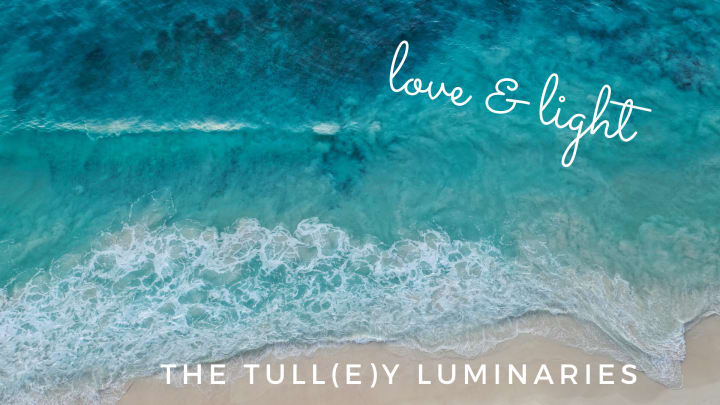 Enjoyed what you read? Please share.
All tips allow me to support and assist others as they manage crisis and mental illness.
About the Creator
During my roughest times, I maintained my innate desire to help others. Sharing my experiences as a healing narrative helps me communicate hope. Sharing a laugh is love.
Thank you for subscribing, tipping and sharing.
IG @dollymomma_writes
Reader insights
Be the first to share your insights about this piece.
Add your insights