Phoenix, AZ
Best 8 years of my life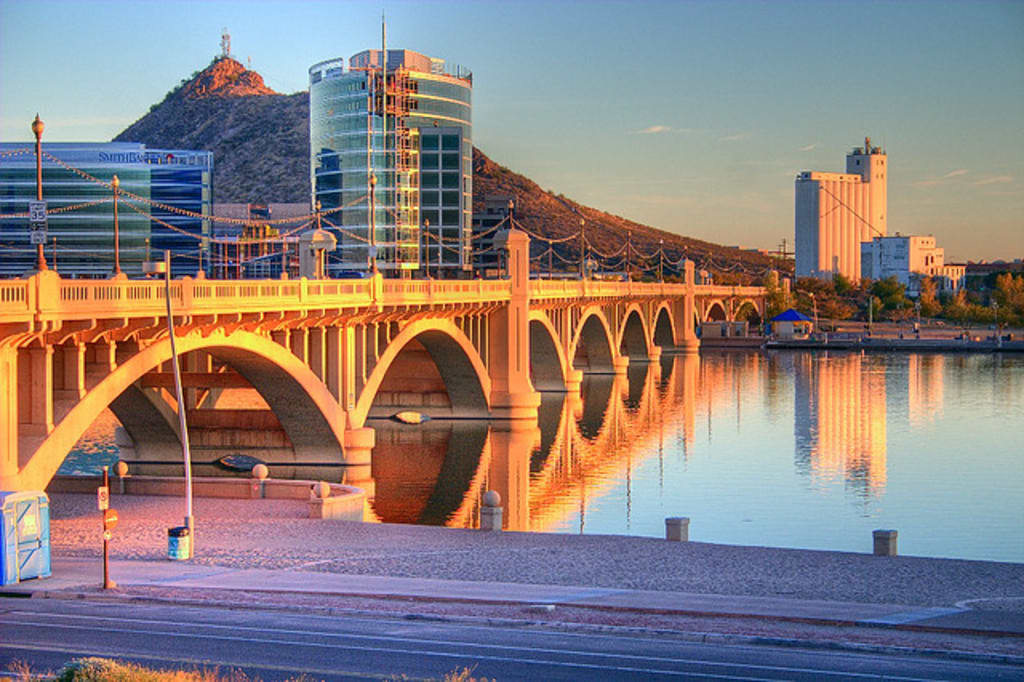 If you've ever been to Phoenix then you definitely noticed a few things that everyone will...because it's always the same consistent feel. The weather is pretty much summer all year around, It gets anywhere from 90-120 late June to mid August, then an amazing breezy weather the other 7+ months it never gets below 60 and never above 90, so its hot tub weather all year.
I've lived in Silicon Valley, Southern California, all over TX, and traveled all over the states and hands down I made the most amazing memories in my time in AZ, I went back 3 times, and most likely will move back in a few years permanently. I moved to AZ for a few (some stupid) reasons, like #3 in most athletic city at the time, #2 for hottest people, and the sun. I figured since the highest suicide rate in the US is Seattle which is cloudy literally 10 months of the year, I figured I would counter that by settling in the opposite weather, and boy was I right.
I want to start with Phoenix, when you arrive in the are anywhere from Peoria to Mesa you see the same mountains off in the distance, the air is dry and crisp so you can see miles away the big mountains that sit atop the flatland. The most notable one is "Camelback Mountain" and I will say it is a must see and experience if you visit. Depending on your health it averages 50 minutes to make it to the top, and with guard rails and the many people you will see hiking it, it will give you a feeling of being in an exciting place. People are always on it. Dogs, kids, elderly, all moving at their own pace. On Camelback there are 2 routes, "Cholla" trail which is very long but less of an incline. And my favorite, "Lost Echo" which runs more steep but shorter path. They run on opposite sides so some venturous people will hike across to the other side and Uber back to parking. I will say "YOU WILL NOT REGRET IT!!!" Its so well worth the hike, the view at the top is Facebook default worthy and so rewarding is the sights you will see.
As far as food I give 3 must go recommendations, if youre feeling fancy and got a few bucks to spare go to "House of Tricks" its right smack in the middle of Tempe's ASU campus and the food is always a different variety but everything on the menu is delicious. Price point about 70-120$. 2nd is probably the most popular recommendation is "Four Peaks Brewery" also in the heart of Tempe, it's well famous for the many beers (my favorites are Tilted kilt a Scottish amber ale, and Oatmeal stout, very dark Nitrogen brewed beer). As for food I highly recommend the Salmon BLT, when I worked within the airport I ordered that sandwich 4 times a week for 3 months straight. The salmon is PERFECTly paired with a pesto mayo and peppered just right, cooked Medium and you will be salivating at every bite. I recommend asking for a side of sweet jalapeno sauce to pair with the sandwich, only if you are prepared to lose a pair of pants from the orgasmic taste of this balanced taste of sweet and spicy salmon. Lastly and probably my most visited place is all over the area, Phoenix, Tempe, Chandler, etc. Its called "Cheba Hut" and Oh my......Gosh its freaking amazing. It's demography is for the 420 friendly folks as every decoration from signs on the door, murals painted on the walls of sharks with a joint, to the names of all their items is all marijuana based. The environment is so friendly and the atmosphere is just so happy. My sandwich of choice which I consumed definitely over 300 times was the "Kali-mist" which is a turkey sub in a garlic bread bun with avocado, jalapeno, pickle, pepper jack cheese, and an amazing chipotle mayo....Try out this restaurant you will love your experience.
Lastly I want to give a shutout to a more chill vibe spot...There are E-bikes and scooters everywhere to rent but the place to be is right next to the famed "mill ave" (which is a string of bars and clubs) and its called Tempe town lake. Park there and go down to the river, during the day you can rent a boat or hydra board, (which is skateboard pro-pulses you in the air) or some coasting bikes. And what you do is just ride along the path from the museum to Tempe Marketplace. I used to take long walks with my girlfriend and I still miss the relaxation of it.
Overall, I love the Phoenix area, If you spend more time there you can easily go 2 hours north to snowboard, hours south to sand dunes, 4 hours west to the beach, and 2 hours north to Sedona (which hikes are so picture worthy its insane, look up fossil creek). I hope this article helps you if you ever spend a few days in the Phoenix area, Visit any place on here and you'll probably find yourself considering moving yourself there. If you liked my story please read more and follow my on my insta :)