New Orleans
Experience Mardi Gras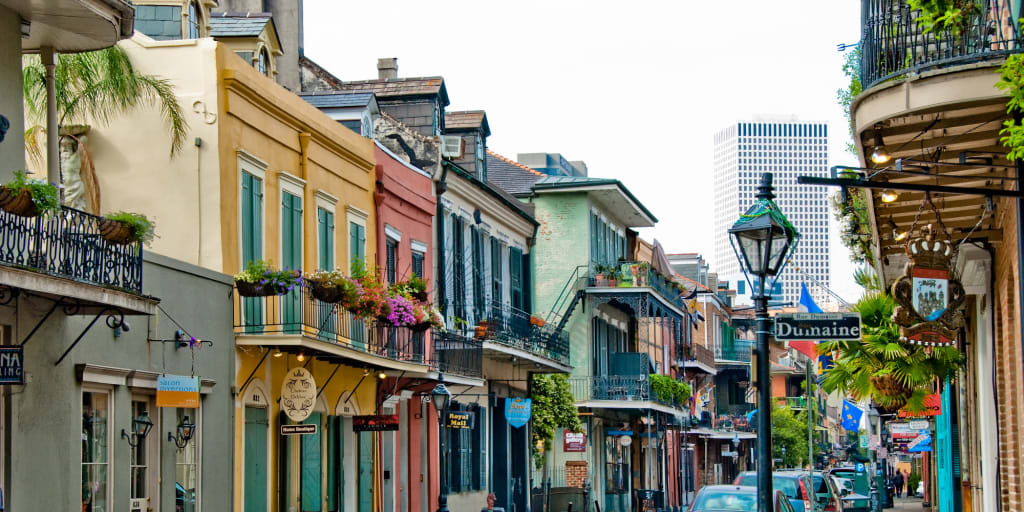 New Orleans is well known for the Mardi Gras. People from around the country visit to dress in costume, drink, watch the parades as they go down the small streets of the French Quarter and when the police aren't looking bare their chests so as to have beads thrown at them from people on floats in the parade.
Although Mardi Gras is a fun experience, there are many other places in New Orleans to visit and be educated on the many different backgrounds that make up the city. Especially after the city had gone through the horrific outcome of Hurricane Katrina in the early morning hours of August 29th ten years ago. I would have to say this city did an outstanding job coming back together and rebuilding as much as they have. There is still a lot of building and restoration that needs to be done but I commend the community for coming together like they have.
Now that New Orleans is coming out of the Katrina and rebuilding stages, it would be a perfect time to make a trip to see this wonderful city, to see how well it has grown as a community and bounce back like they have. New Orleans is also known as "The Big Easy" and is the melting pot for French, African, and American cultures. Yes, while walking through the streets, visiting the various shops in which this wonderful city has one will come across a voodoo or hoodoo shop. Many people practice both voodoo and hoodoo but many of their shops are hidden with small businesses... it is a sacred business ya know... tread carefully when doing a little shopping in these stores. In other words, don't practice what you don't understand, even if all the right questions are asked. Anything can go wrong at any given time.
Voodoo shops and Mardi Gras aren't the only places to venture to in the great city of New Orleans. There are various shops and restaurants to visit on Bourbon Street which is along the French Quarter. I have covered many museums in past articles so I will leave that out in this one. I will leave it up to the reader and visitor if you want to look up museums to go to while visiting "The Big Easy." One museum I will mention though is The New Orleans Pharmacy Museum and if the kids are interested in seeing where the floats are built for Mardi Gras, the city has a museum for that as well. One never knows, maybe the pharmacy museum has exhibits on medicines used in Voodoo and Hoodoo. It would be worth checking out though.
For the kids and family, the city also has Carousel Gardens Amusement Park and the Magzine, which is full of shops to wander through. Families can also visit the Lafayette Square, which is another great park the city has. This park has food and beer vendors, street performers, and also hosts concert series, inaugurations, and weddings.
A vacation to New Orleans will never be boring. Even though I pointed out a few highlights of this great city, there is much more to see and do. It all depends on what a person is interested in doing while there. For some, it might just be the Mardi Gras festivities and a round or two of golf. Yet, it would be a trip worth taking as well as helping the city to grow and continue to work on its recovery from Katrina.
Have a great time and safe travels!
america
activities

Kate Adams
I have worked in the Medical field for 13 years before continuing on to working in several business offices as an Administrative Assistant. My passion though is writing; with the hardest part, for me is what to write about.
See all posts by Kate Adams →