My Hometown Is a Tourist Capital of the World
Being a Jamaican RVer abroad is my biggest flex, but MoBay will always be home.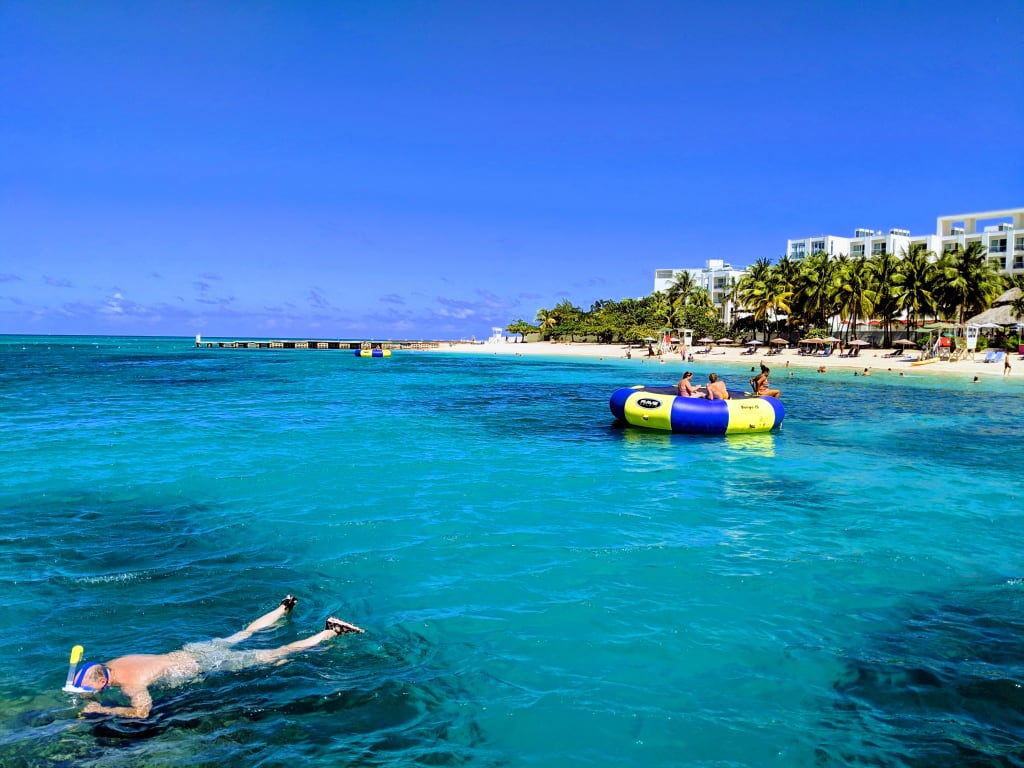 Doctor's Cave Beach (Montego Bay, Jamaica)
Being born and raised in Jamaica is one of the best experiences on the planet. Sure, we have our fair share of problems, but there's a good reason Jamaicans can brag, "I live where you vacation."
This line is especially true of Montego Bay, Jamaica — or MoBay, as us locals call it. Unlike most tourist destinations, nationals hang out in the same spots as the tourists. This creates an interesting experience for locals and visitors alike.
There is a constant intermingling of cultures. We enjoy being the tourist capital of the island and one of the major tourist capitals of the world. In fact, it was mingling with these tourists that helped me develop my taste for adventure.
I left Montego Bay for Atlanta in 2015. I now RV in the American Desert-Southwest. But, MoBay will always be the place I think of when I think of home. Not surprisingly, these are just some of the many things I miss terribly from thousands of miles away.
Pier 1
If you ever have the opportunity to visit Jamaica post-pandemic, I recommend including a Friday in your booking. Pier 1 is the best place to be on a Friday night. As the name implies, it's a club on a pier. The view of the Caribbean Sea at night is amazing. I used to go to the club just for the view. If you're not keen on nightlife, visit for dinner instead.
Taboo Montego Bay
Another night club I enjoyed visiting in Montego Bay was Taboo. It's a gentleman's club, but you are likely to find as many or more women in attendance. Why? Many Jamaican women actually enjoy visiting the strip club. My expat friends have asked me several times why that is and I have no answer for them. But, why should men be the only ones who get to put dollar bills in G-strings?
Doctor's Cave Beach
It is one of the top beaches in the world and once you visit, you needn't ask why. You can enjoy a pristine white-sand beach and no seaweeds. The beach is so safe that I have left expensive camera gear, my phone, and even my laptop out, and have never lost anything. However, I recommend exercising caution and good common sense if you choose to visit.
Yacht Rides
I've been out on a yacht two or three times in Montego Bay. The ride is amazing, especially when the boat picks up speed. You really start to realize how strong water is when you barrel into it. One of the best experiences of going boating, though, isn't the boat itself. It's the snorkeling that you get to enjoy a mile or two from the coast. The water is so blue and clear and our reefs support a beautifully diverse ecosystem.
Street Food
The most common street food you can get your hands on is jerk chicken. I'm pescetarian, so I used to put in the extra work to find the few vendors who sold steamed fish. This was often stuffed with callaloo and served with a side of bammy, festival, and crackers. There's also no such thing as good steam fish without a good serving of okra. Yum! If you're lucky, you might even get ackee and saltfish: our national dish!
Rum Cream
To be fair, you can get rum cream anywhere on the island. This is our much better alternative to Bailey's, which I also like. My experiences with rum cream are closely tied to nights of walking the strip with friends, hanging out on the beach at sunset, and being back at Pier 1. This is my absolute favorite alcoholic beverage and it is not sold in America. The FDA takes issue with how we pasteurize our dairy back home. Even so, you can bring a bottle with you from Jamaica.
FJ Cruisers
Anyone who knows me well also knows of my deliciously scandalous relationship with my FJ Cruiser. The very first FJ I laid eyes on was in Montego Bay, in 2006. I decided on the spot that I wanted one. I am 100% happy with my 2011 model, but I feel saddened by the fact that FJs were discontinued in America in 2014. In Jamaica, you can still get a brand-new FJ, just like in Dubai and other key Toyota markets.
I can't wait to go back to MoBay after the pandemic. If you're thinking of visiting, please follow CDC guidelines and obey our local restrictions. Otherwise, respect us enough to stay home.
Feel free to send me a tip, so I can spend more time on pieces like this and less time on client work!
Reader insights
Be the first to share your insights about this piece.
Add your insights