Must-Have Apps for Hiking Trips
If you're going out in the woods, stay safe and happy with these awesome apps for hiking trips and woods safety.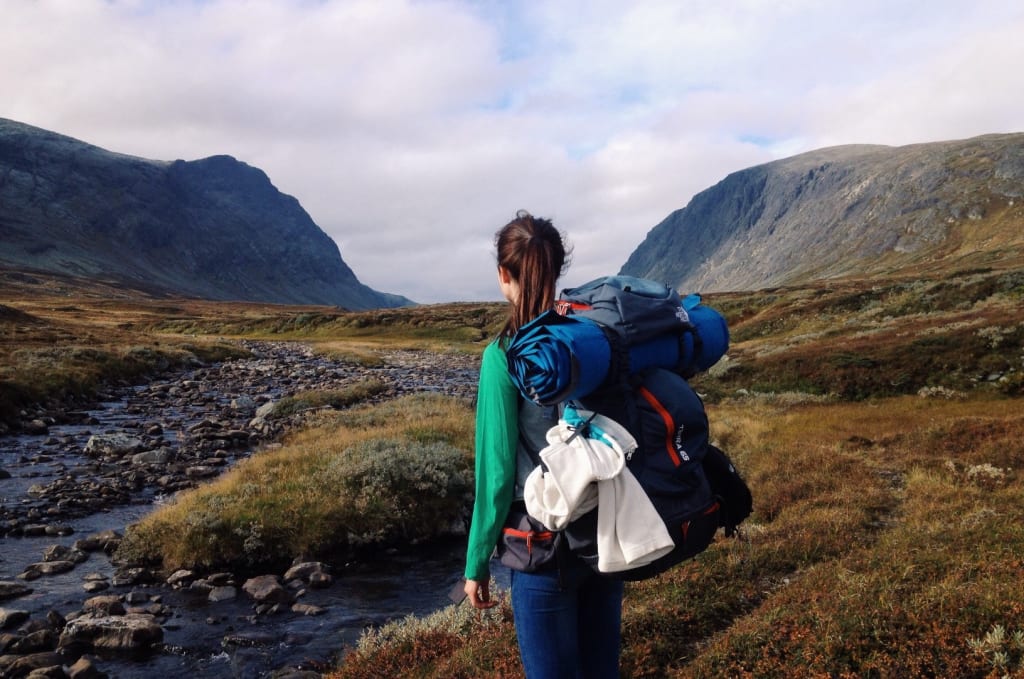 Hiking is a great activity for anyone who wants to stay in shape, observe nature, and also get some fresh air in their lungs. However, there's a lot of things that can go wrong. You could get lost, get hurt, or even just miss out on an amazing camera shot of a Bald Eagle.
In the age of smartphones and cool tech, it just makes sense to have some smart apps on your phone that can help you keep safe, augment your hiking trip, and ensure you make the most of your time.
That's why we're picking out some of the best apps for hiking trips you can download before you head out next time — and why they're regularly suggested by nature experts and survival experts alike.
One of the most dangerous things that can happen while hiking or biking trails is getting lost. And, it can happen to anyone. It only takes one moment of confusion to end up being one of the many mysterious disappearances in national parks.
If you want to avoid getting lost, one of the best safety apps for hiking trips and excursions in nature would have to be GPS Tracks. This is one of the most accurate GPS tracker apps out there, and also allows you to chart your own hiking trails and save them for later.
SAS Survival Guide is exactly what you need in situations where sending out an SOS just doesn't seem to be happening. As one of the best apps for hiking trips in deeply wooded areas, this program gives you the knowledge you need to survive a hiking emergency, and get help.
Based on the hit survival book that's been educating soldiers for years, this is one of the smartest safety apps money can buy.
This nifty app was designed by Under Armour — and is one of the best apps for hiking trips, with a serious fitness bend to them. Along with giving you awesome trail maps and clues to where you're making elevation gains, Map My Hike also tells you how to get the most of your hiking workout.
What's cool about this app is that it lets you monitor your gear, and gives you warnings when certain things are in need of replacement.
Looking to hike underneath the stars? Who doesn't want to get a better view of constellations? That's why one of the smarter apps for hiking trips is Star Chart — an app that allows you to learn about constellations, point them out, and learn more about what those constellations mean in terms of your position.
More impressively, this app allows you to view the constellations in augmented reality. Stargazing after hiking has never been cooler.
Looking for amazing topo maps, awesome tools to help you figure out elevation gains, and an app that works without an internet connection? Then, you're looking for Peakfinder AR, one of the best apps for hiking trips on tall mountains.
This app is all about giving you accurate readings of the tallest mountains, and the GPS reads in real-time. Peakfinder uses motion sensors and your compass to help get better readings, and give good advice on where you should hike next.
If you want to stay safe on a trail, you'll learn first aid. Unfortunately, most of us don't have time for a crash course on this lifesaving stuff right before a hike on the trail. While this isn't actually a hiking app, per se, it's still one of the best apps for hiking trips because of the knowledge it imparts.
It only takes one small fall to cause your trip to become treacherous. First aid can help prevent a lot of problems, which is why you need to have an app that can help you learn it when you'll need it.
Oh, Ranger! ParkFinder is one of the smartest apps for hiking trips that take place in national and state parks. Why? Because it gives you all the information you could possibly need right at your fingertips, and gives you contact info for all things park-related, too.
If you're looking to learn about non-profit partnerships, special events, or just blaze a new trail, you'll soon understand why it's one of the best hiking apps on the market.
Alltrails has regularly been called on of the best apps for hiking trips, biking trips, and just regular strolls through your nearby parks. The reason why is because it lets you check out all the trails you can hike within the area, with full details, too.
Trails also are designated with tags like dog-friendly hiking, kid-friendly tours, and even wheelchair-friendly routes. Over 50,000 trails are mapped; so it's safe to say that Alltrails is a great way to expand your trekking repertoire, no matter where you are.
If you're a fan of innovative hiking apps that help you navigate in cooler, more intricate ways, Spyglass is one for the ages. It's one of the newest apps for hiking trips, and literally allows you to navigate by looking at the sky or nearby scenery through your phone, as if it was a spyglass.
This app acts as a compass, a tracker, and a GPS and star finder, too. Old school aesthetics meets new school camping — and the results are awesome with Spyglass.
If you're planning a trip to Yosemite National Park, the Grand Canyon, or any other famous park in America, you might want to check out Chimani's National Parks apps. This tells you the history behind America's park system, the details on your favorite national park, and lets you navigate without internet connection or cell signals.
When you're online, National Parks also lets you socialize with fellow hikers and gain info from the national park site you're browsing. Overall, it's one of the best planning apps for hiking trips, camping trips, and exploring America's best trails.
activities
Rowan Marley is a 20-year-old sports enthusiast who hails from Brooklyn. When he's not hitting up a local Zumba class, he's drinking organic smoothies. That's just how he rolls.