Marketing Abroad Travels to African Americans
How conscious consumers could grow your business if your marketing team acknowledged African Americans have the means to go abroad too.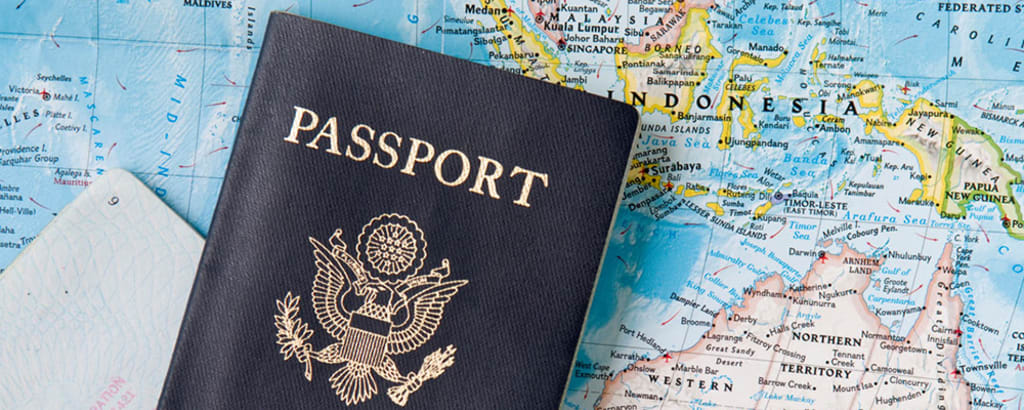 Image Provided by University of Southern Florida St. Petersburg © 2016
There are a number of companies who are narrowing in on changing the experiences of young Americans of color. Now more than ever, American students are going abroad for education. Even TV, film, and social media are reinforcing traveling for leisure being a part of the young American experience. And as studies have shown, going abroad builds confidence, promotes cultural sensitivity, and provides a competitive edge in the age of rapid globalization. Just like those other companies hopping on the equal access bandwagon, it's time for travel companies to consider following suit.
During the 2015-2016 school year, approximately 325,339 US students studied abroad, and even Forbes(a magazine featuring original articles on finance, industry, investing, and marketing topics) isn't sure that's enough. NAFSA reports that that is only 1.63% out of the total number of students enrolled at a degree-granting institution during the fall, studied abroad. A Forbes articles is quoted saying "minority students are still greatly underrepresented in study abroad" programs, internships, volunteer opportunities and research.
NAFSA's report of students abroad by ethnicity is as follows: Caucasian (71.6%), Hispanic/Latino American (9.7%), Asian/Pacific Islander (8.4%), African American or Black (5.9%), Multiracial (3.9%), and American Indian/Alaska Native (0.5%).
But why is this relevant to a travel company? The reality is, traveling for an entire semester is not always as feasible and manageable as study abroad programs promote. In addition, should someone be considering going abroad, the right travel company can help that individual make the right "semester abroad" decision.
So why focus on Americans of color? In regards to black people specifically, Nielsen's Cheryl Grace, Senior Vice President of U.S. Strategic Community Alliances and Consumer Engagement, reports:
"Black women have strong life-affirming values that spill over into everything they do. The celebration of their power and beauty is reflected in what they buy, watch and listen to, and people outside their communities find it inspiring. Understanding how Black women's values affect their buying decisions has long been a marketing necessity. Now, marketers must also recognize the intercultural influence of Black women on the general market as an increasingly vital part of how all women see themselves, their families and the rest of the world."
The $1.3 trillion in spending power is predicted to grow to $1.5 trillion by 2021. And a lot of that is thanks to "Black Girl Magic" and brand loyalty. Black women are self-made, trendsetters, social media and technology savvy, and unapologetically opinionated.
Younger people are becoming more conscientious of how and where they spend their dollars. And nowadays, they look to other young people and who they support, not their parents and not definitely not the 1 percent. Simply displaying a person of color within an ad does not speak to the product or service anymore. Millennials want to hear from someone who looks like them. They want to see someone booking accommodations, using transportation, enjoying the entertainment and recreations, eating the food, and spending on retail.
"Black Millennials are 11.5 million strong (comprising 14% of the US millennial population) and leading a viral vanguard that is driving African-American's innovative use of mobile technology and closing the digital divide…With $162 billion in buying power and undisputed cultural influence, Black Millennials are using their power to successfully raise awareness of issues facing the Black community and influence decisions shaping our world. Media and brands are taking notice, creating campaigns and content that target this increasingly influential demographic…"
An increasingly influential demographic indeed. It's time for traveling companies to consider investing in people of color, from their marketing teams to making it mainstream for people of color to go abroad.
To get travel trendy, please contact [email protected].
student travel
About the author
I'm super dramatic. Fact checked drama only. Firm believer in Maslow's Hierarchy of Needs. Kind of want to start my own cult. Aspiring documentary filmmaker.
Reader insights
Be the first to share your insights about this piece.
Add your insights