Los Algodones; The "Molar City"
The Mexican City That Saved my Smile...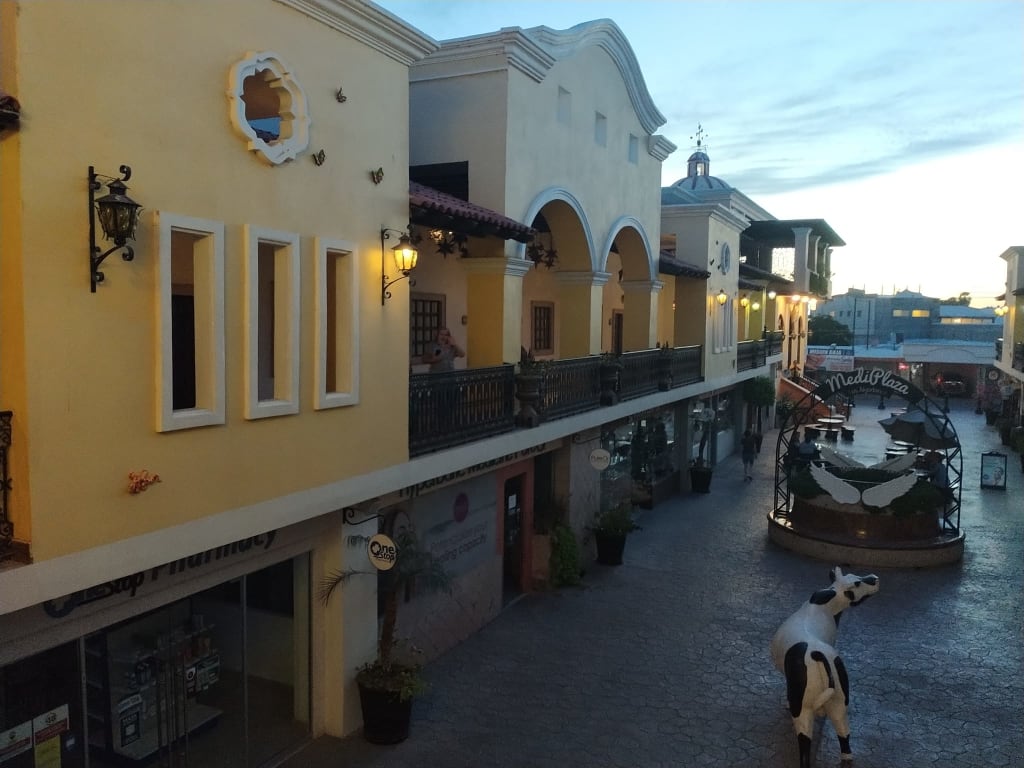 I would like to introduce you to a little city that saved my smile in Mexico called Los Algodones. It's nickname is "Molar City". It has over 5000 residents and about 600 of them are Dentists. Los Algodones is a city in Mexicali Municipality, Baja California located on the United States-Mexico border. It is south of Andrade, California and west of Yuma, Arizona.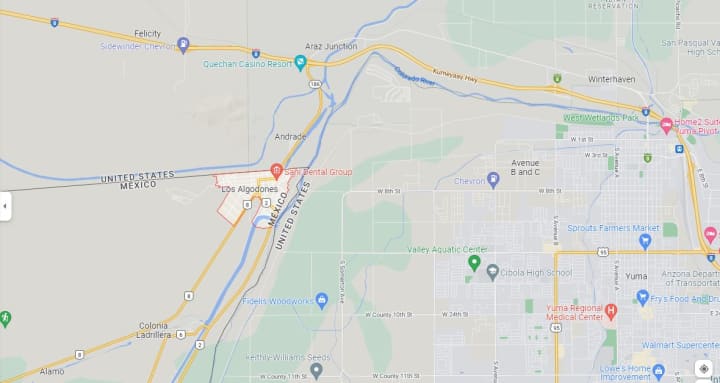 At a young age I decided that I didn't want to drink, smoke or do drugs I always wanted to be in control of my own body. So I just stuck with pop as us Canadian's call it but since we have been in the Untied States so long Hunter calls it Soda. Coca-Cola, my only weakness but man does it destroy teeth. Over the years I have neglected my dental health to the point where something had to be done. All of a sudden my teeth just started to chipped one after another. My smile was gone overnight. My confidence with it. But the bill in the U.S.A. or Canada would have been like buying a decent car. Friends and family pitched in and we headed to Mexico.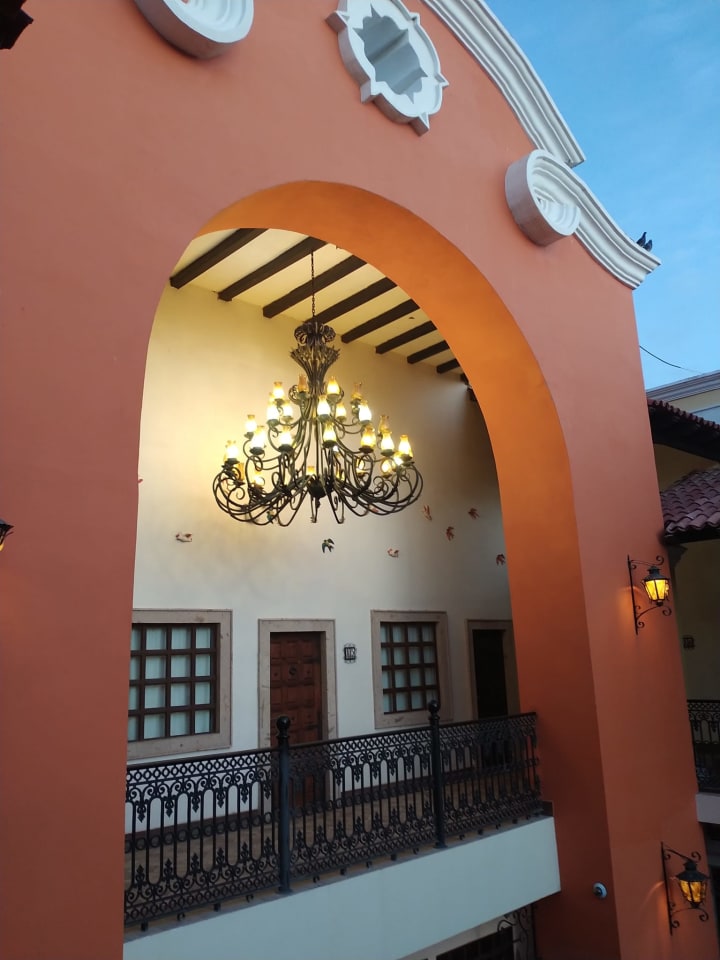 Before we left we watches tons of online reviews from American's and Canadians who had travelled to Molar City to get work done. We set up an appointment with Castle Dental. My Mother joined Hunter and I so that I would have a driver when I was all messed up from the Dental work. We booked our first night at Cielito Lindo in Los Algodones.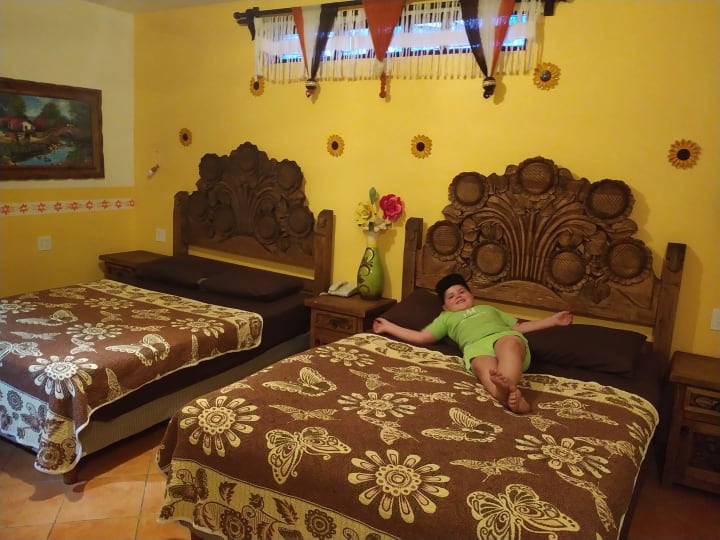 What a beautiful hotel. We were more than impressed. We couldn't ask for anything better. We however accidently booked for the night before but we were lucky enough to get the room for the night but it was booked for the rest of the weekend. (For those who may have mobile issues the rooms are on the 2nd floor and there is no elevator.)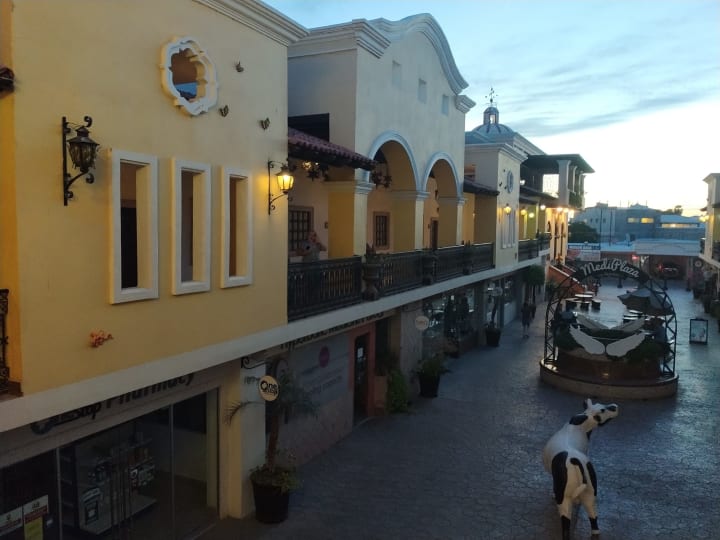 The town was pretty quiet when we went for a walk around the courtyard. They opened their convivence store by request and forgot how far an American dollar goes in Mexico. We made sure we tipped well. Security not only greeted us to park in their underground but also patrolled the courtyard. We tipped him well to keep and extra watch on our car. We wandered up the street a little but did not stray too far from the hotel. It was after 6:00p,m. when all the Dentist's closed and so did most of the businesses.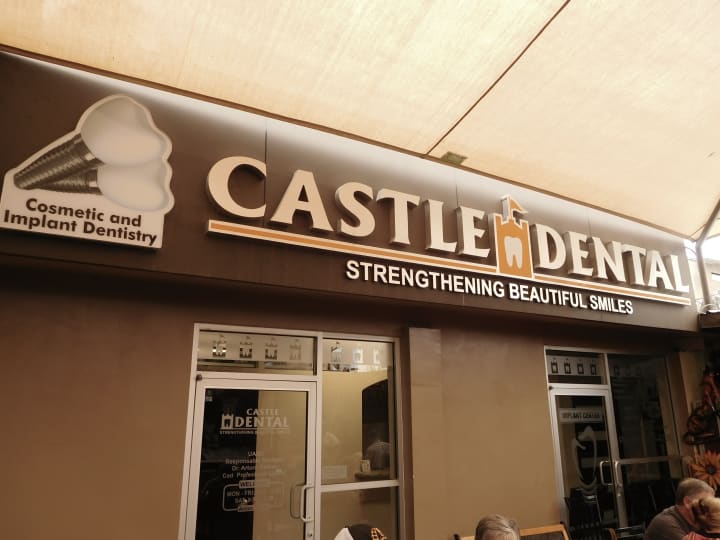 We woke up early. We drove down to my appointment. At this point I had already been taking medication to try to make sure I did not have any infections for about ten days before my appointment on the advice of a friend who had similar dental issues. We walked into their office and they said follow me. They took me outside and I was thinking to myself; "Where the hell are they taking me?". This is how scary movies start. But it turns out we just walked to the wrong offices as they had a couple different locations. Everyone was very fluent in English so there was no language barrier at all. They did my x-rays but it turns out I did have some infections still and to come back the next day.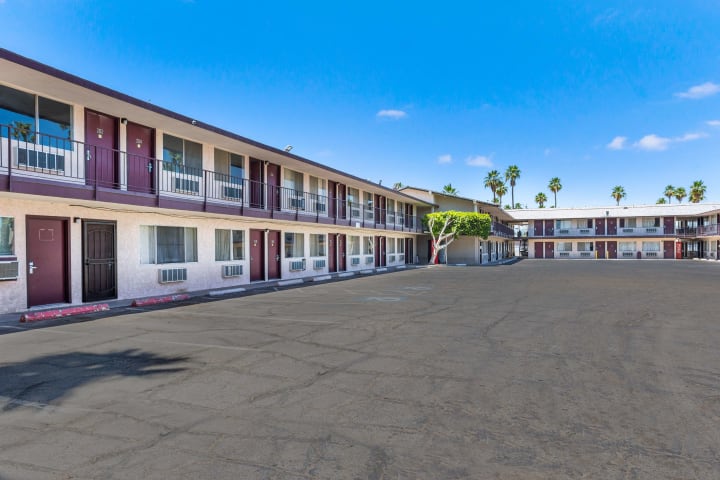 We gambled and lost hard with Hotwire and ended up in the Knights Inn in Yuma that night. We knew we were doomed when we saw a mountain of mattresses pilled behind the hotel. My Mother and I battled bugs all night keeping them away from my son. Eventually we got a little sleep. Yuma has a lot of old hotels. Stay at the Casino by the border or in Mexico. I'm sure there are a few nicer hotels in Yuma but way pricier. So we made our way back to Castle Dental, the Boarder Guards waved us through without even checking our passports or anything. The dentist shot me up with some medicine in needles to kill the infections by starting a couple of the root canals. I could not continue until the infections are gone. This meant I had to return home to Vegas and come back in ten days. We knew this may happen coming in.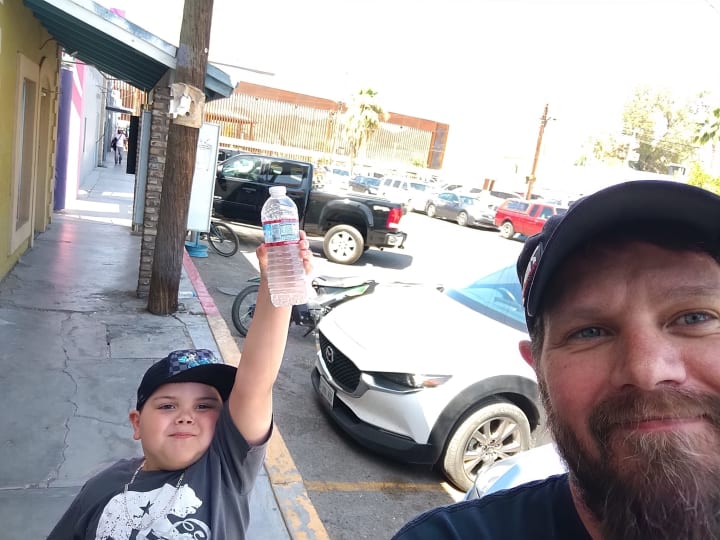 We returned. This time with our hotel locked in. The dentists went to work on my right away. By they end of the day they had grinded some off my teeth down to nubs. I had ten root canals over two days. At this point the details are a little fuzzy. That may have been all on the first day. They had fitted me for some smaller temporary teeth for the night.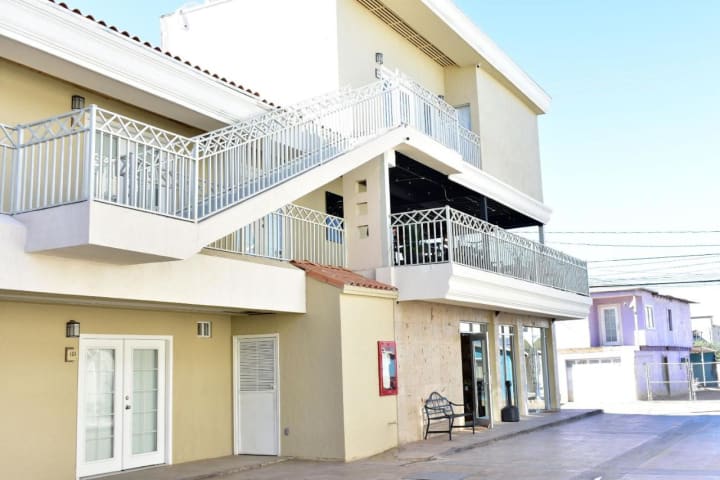 Once again Los Algodones delivered on their accommodations. We ended up in a beautiful 2 bedroom suite. This is the California Comfort & Suites.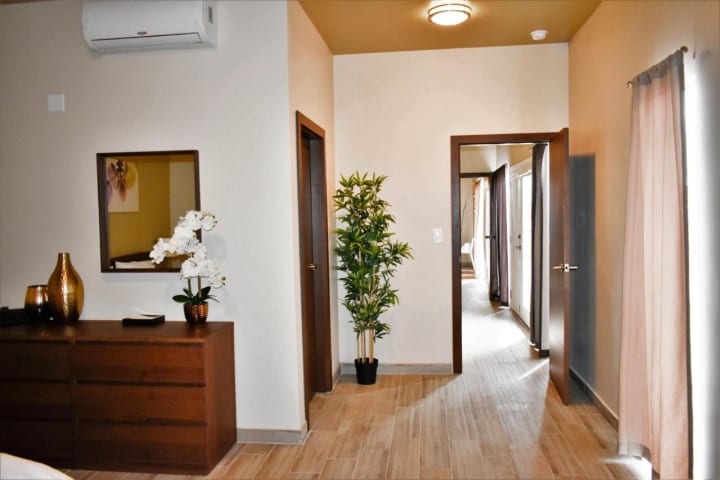 After a very long day of painless drilling on a lot of teeth staying here was a blessing to get a good nights sleep.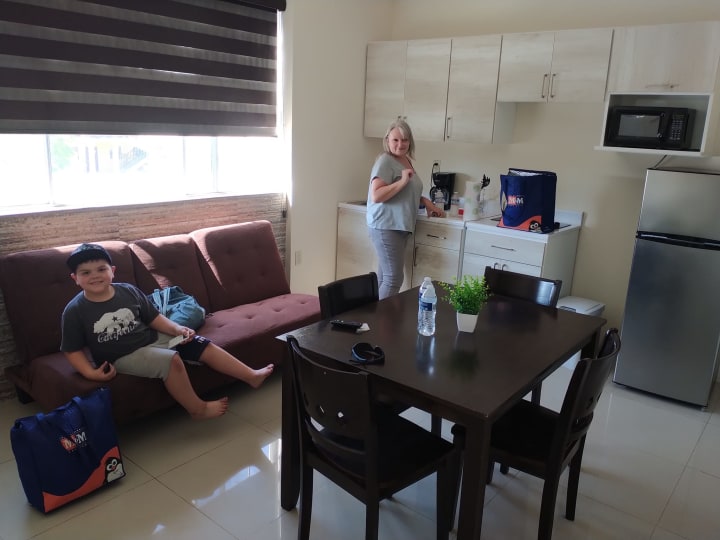 So what did my family do when I was having the best time of my life having ten root canals?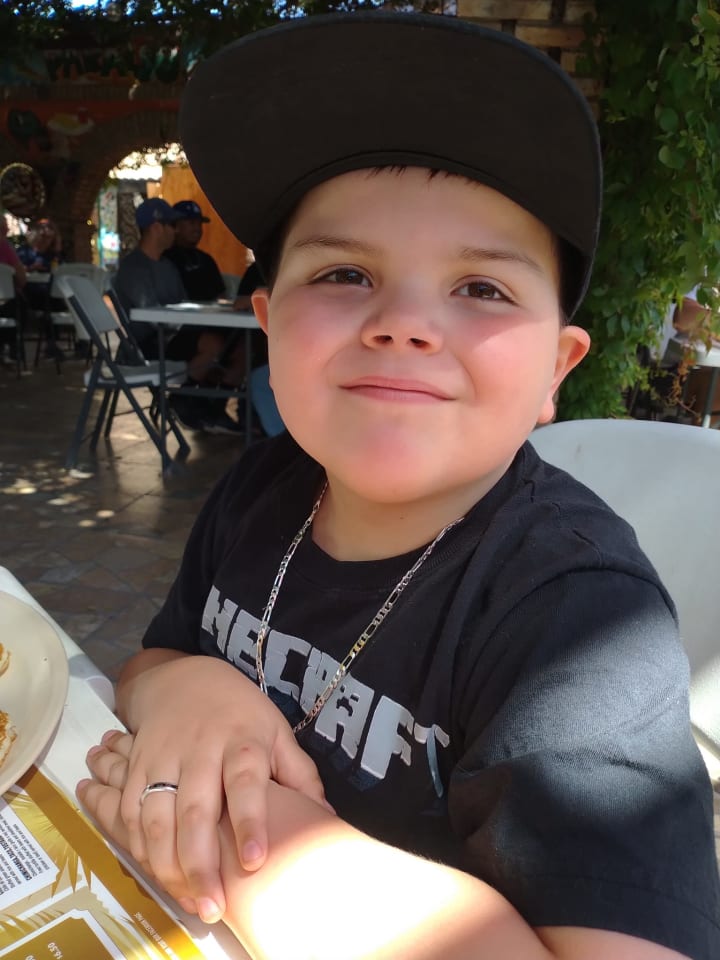 My son was haggling with the locals buying bling! Yup.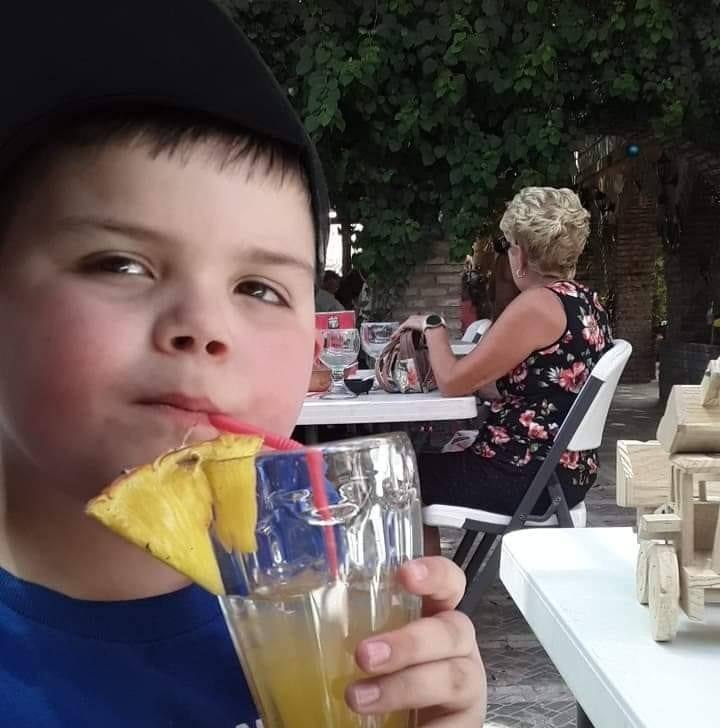 Sipping down Pineapple juice...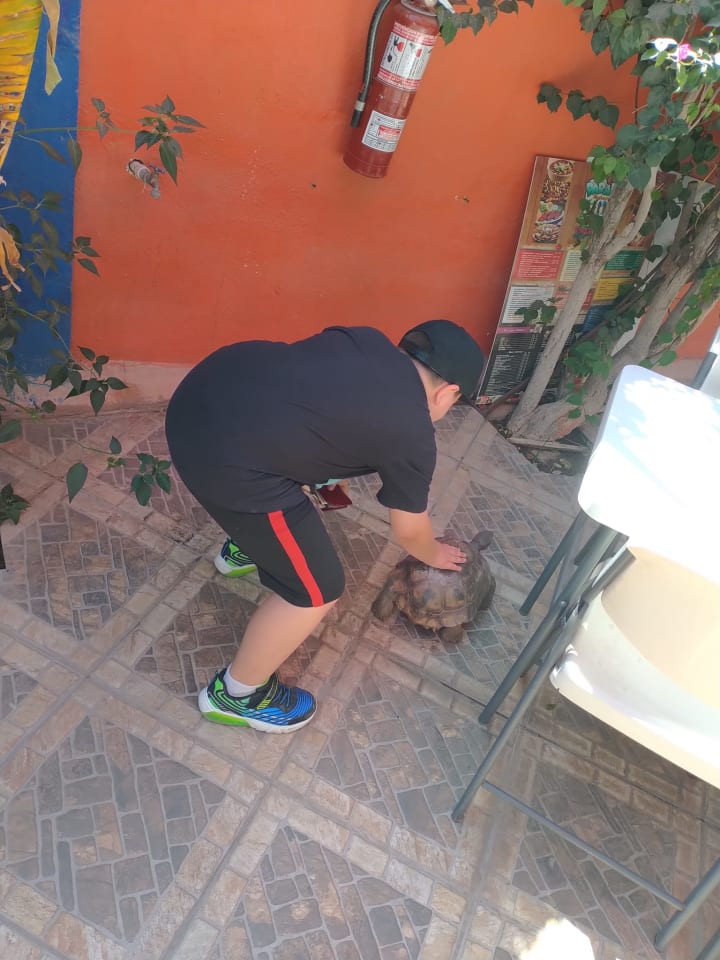 And hanging out with Turtles...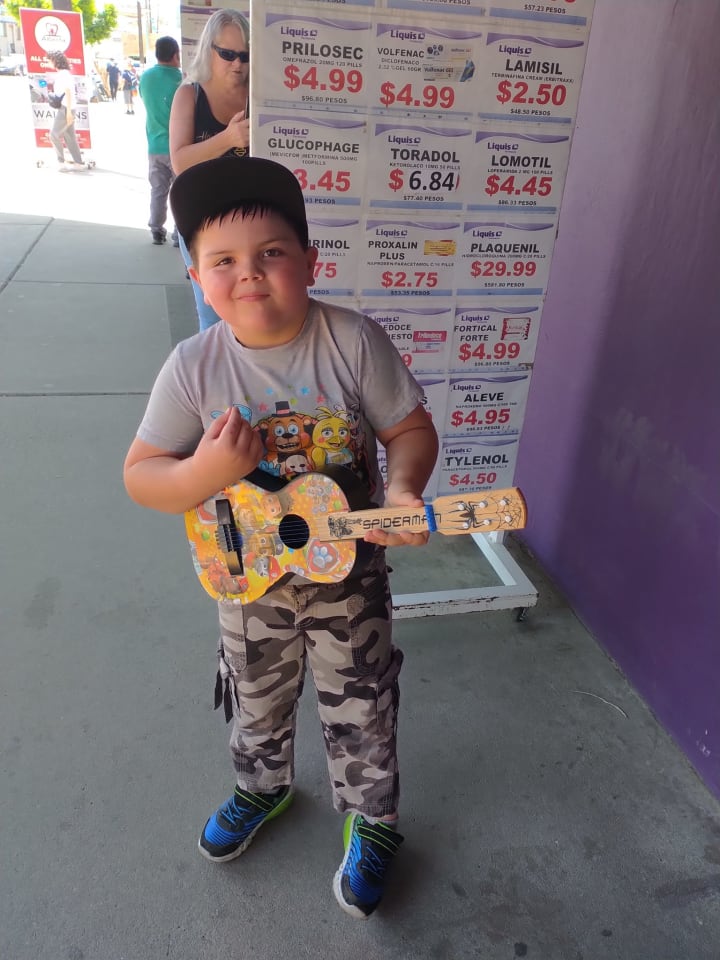 After all the work done on my teeth they took the molds. My temporary caps where in. I just had to wait till the morning for my crowns. So we bought some cheap medication at their local Pharmacies.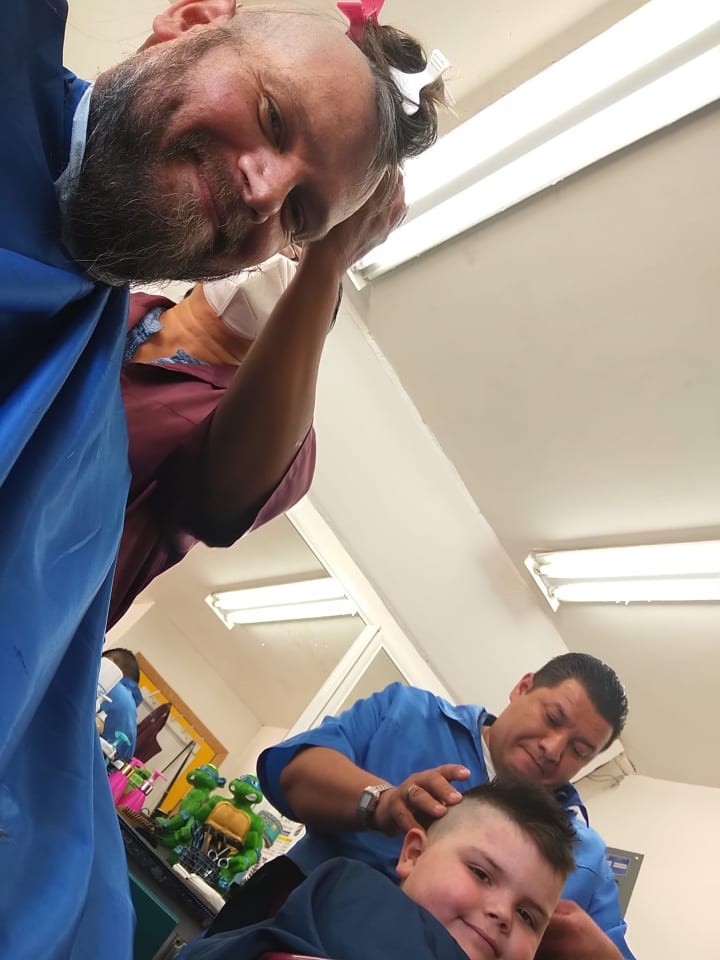 We got our haircuts.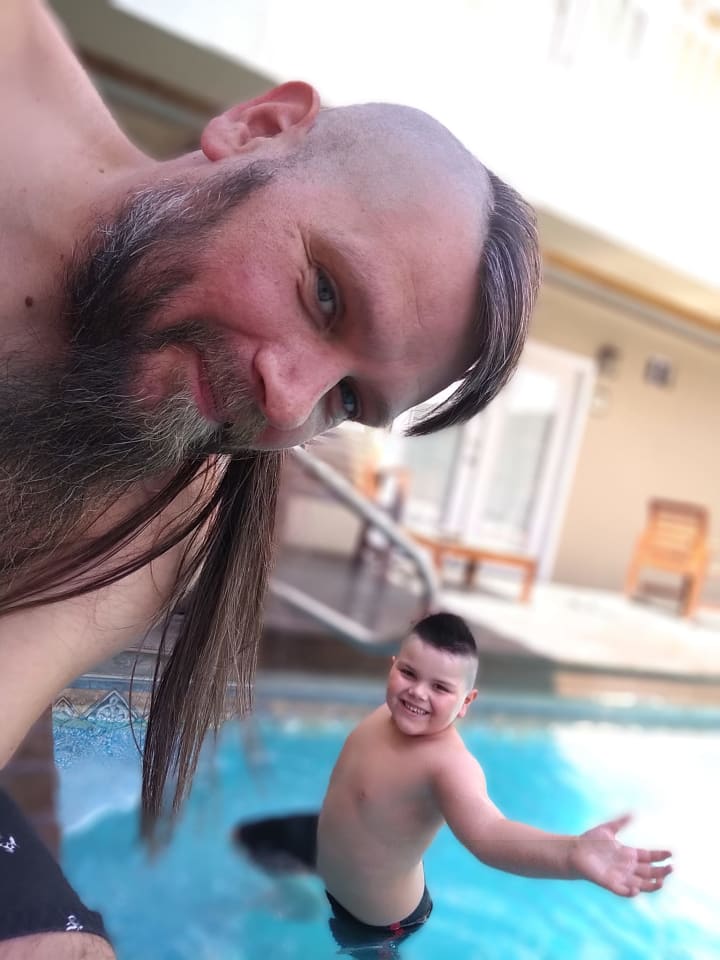 The we took a dip in the pool.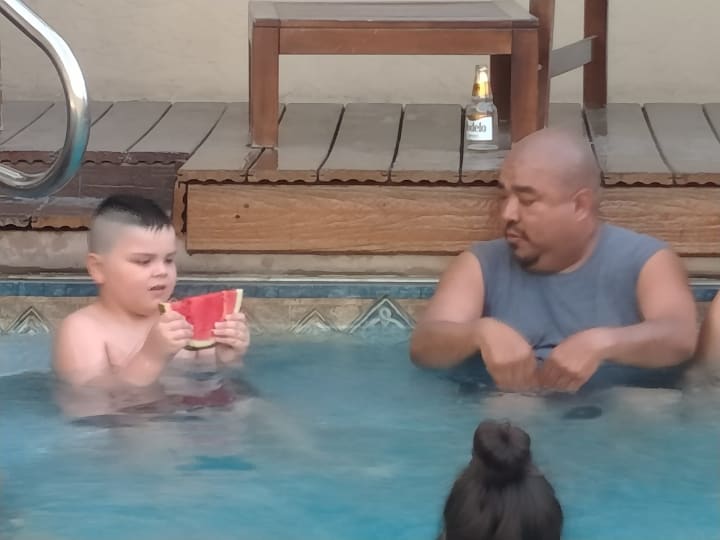 We made friends with some other American's also down in Molar City for some Dental Work. They gave us watermelon and a few energy drinks. I woke up the next morning excited for my new crowns.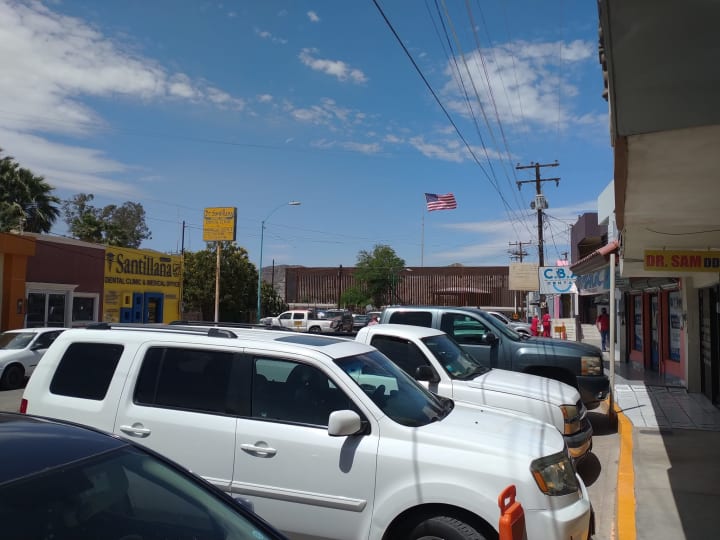 The photo above shows you just how close the border wall is to the Dentist we chose. The Dentist fit my crowns into place. shaved them down to fit. I was a little weird to get used to but it feels good now. My smile is back. They even shaved my bottom crooked teeth to be less jagged. I picked the color a little whiter than my bottom teeth but then also had them bleached.
In total for all the work on ten teeth my bill was about $3250.00. That would have been at least $10,000 elsewhere. Now that my teeth are fixed I might have to shave a little and clean up a bit. But hey this was after being in the chair for like 12 hours in two days. I still have a little bit of work to do on a few other teeth in the back. I will defiantly be going back to Mexico to fix my teeth every time. I highly recomend Castle Dental but there are some other really good ones as well. Prices may vary, and some may not be that great. So do your research, watch lots of reviews. Save yourself a lot of pain. Head down their for your dental work.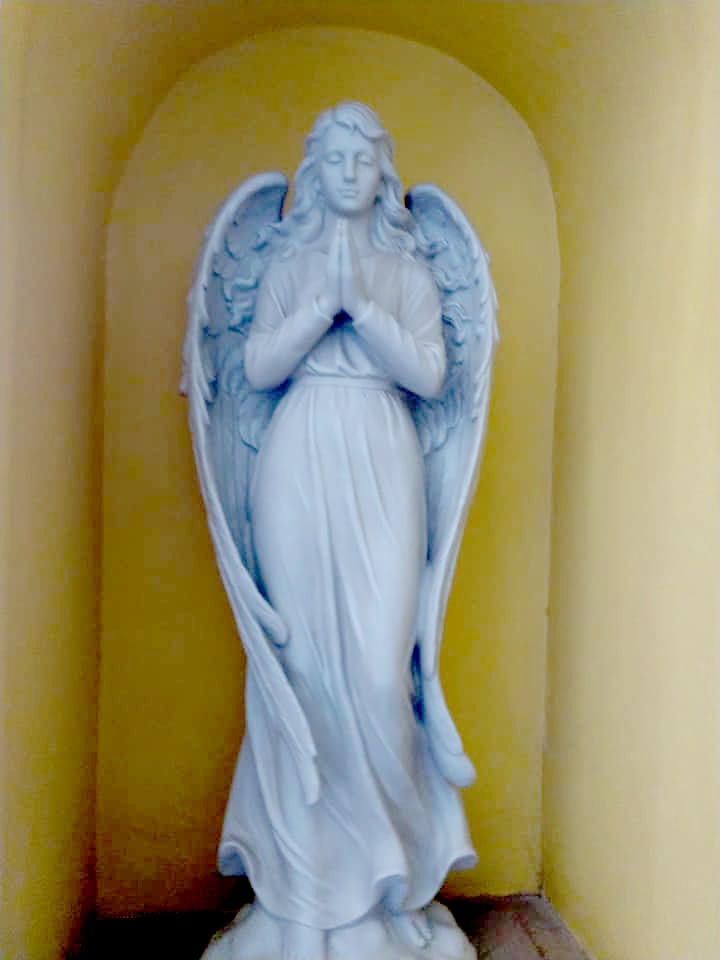 Thank you for reading,
Please like, subscribe, share, pledge, maybe this story can really help someone in your family as well.
Cheers,
Hunter and Evan