Travel Do's and Dont's
Is Traveling by Train Cool?
Not always the cramped, bumpy ride you'd expect, traveling by train can actually be pretty luxurious.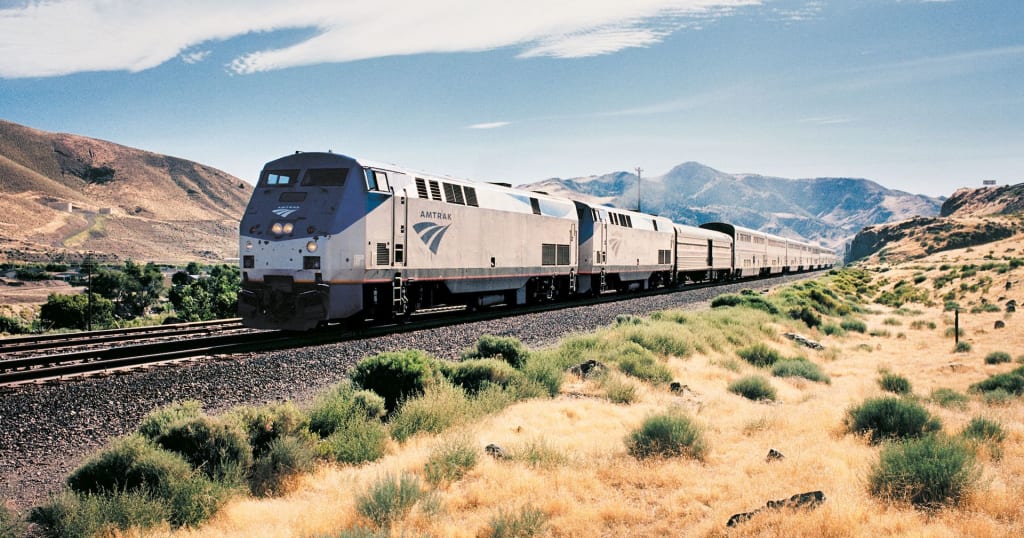 Most people love to talk about their glamorous travels abroad. They may talk about hiking in the Alps, going on a cruise in the Bahamas, or even just jetsetting off to Tokyo. But, most of the time, you don't really hear people bragging about train rides.
Ah, yes, trains.
Often the choice of transportation for commuters who can't afford to get a car or a taxi, trains aren't exactly the most glamorous kind of transportation method out there.
With most people's ideas of what a train ride is like, they would expect to see cramped, dirty, bumpy rides that are more or less uncomfortable the entire way through. But, this is not always the case. Depending on what train you use, it could be a very luxurious way to see the country up close.
Here are some trains that may change the way you think about this old school transportation method.
The Golden Eagle Trans-Siberian Express

In Russia, luxury train travel has become a tradition of sorts thanks to the rails built through some of the most beautiful parts of the country. When people want to see Siberia in style, they often choose to do it via a luxury train ride.
The Trans-Siberian Express railroad is one of the most famous in the world because of its luxurious rail cars, private cabins, and top quality foods. Private cabins can be as large as 120 square feet, and trips can go from Siberia all the way to Moscow, or as far down as Iran.
The Venice-Simplon Orient Express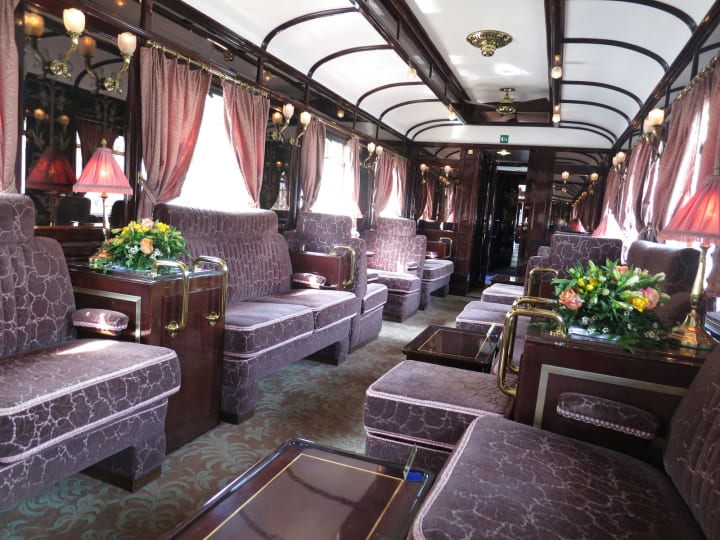 Initially built in the 1920s, the VSOE was made to run from Paris all the way to Istanbul. The train itself still has its classic 1920s design, but also includes more modern amenities. Overall, vacation experts believe it's the most authentic historic luxury train in the world.
If the VSOE sounds familiar to you, it could be because it's been the scene of many different books - most notably a murder mystery by Agatha Christie.
The Orient Silk Road Express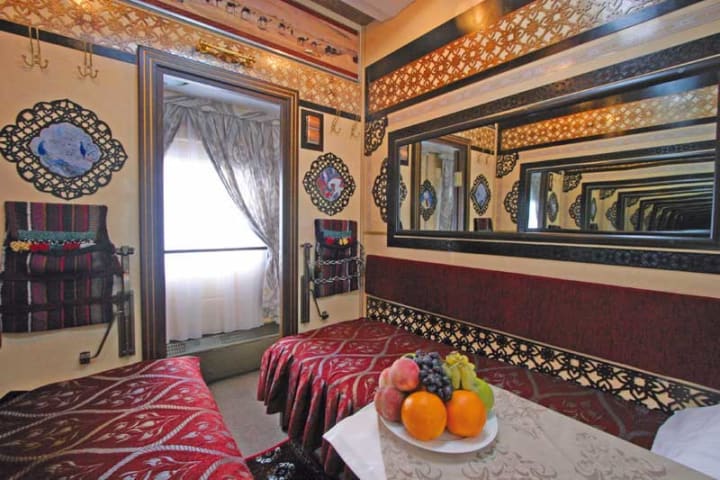 This breathtaking train is basically a luxury hotel on wheels - and it's also a historical venue, too. People who get to travel on the Orient Silk Road Express get to travel on the legendary Silk Road, all the while getting to stop at 7 UNESCO World Heritage Sites.
Food is prepared by world famous chefs, and, when they aren't exploring incredible locations and events, guests get to sink into plush beds made with the finest cotton.
The Rovos Rail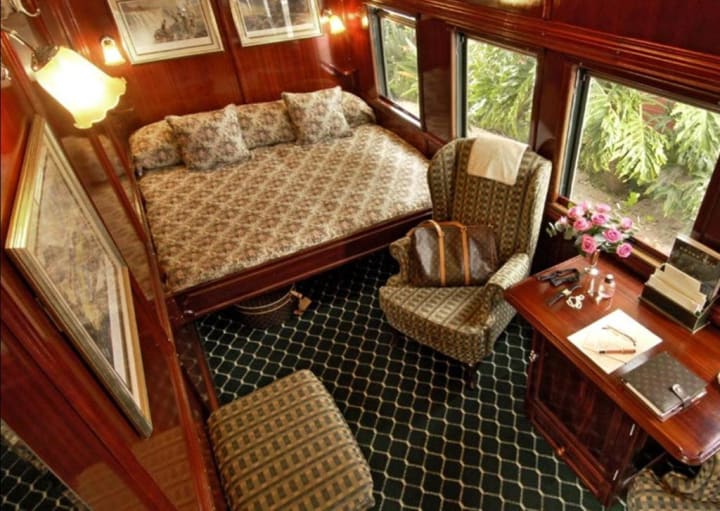 The Rovos Rail is one of the most popular international luxury trains in the world, with routes running through as many as five countries depending on the tour. Popular stops on this train line include golf courses, savannah safaris, and major cities.
People who are lucky enough to score a cabin onboard get to enjoy old school European decorations, classical dining, and cabins that have sofas that convert into twin beds. (Oh, and it's also air conditioned, of course.)
The Royal Scotsman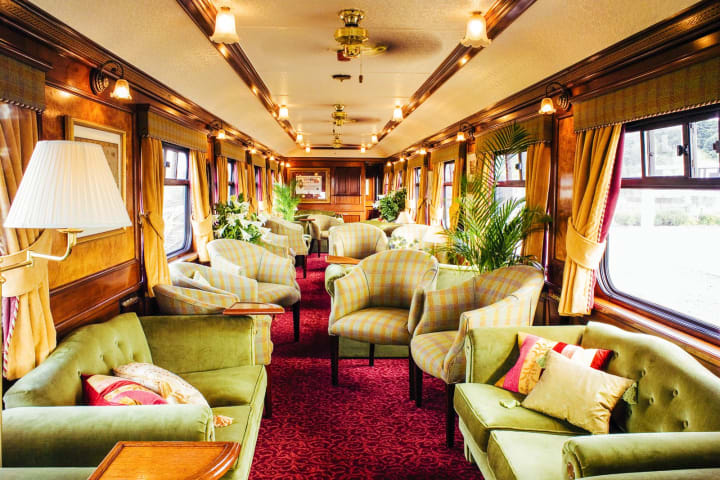 If you have ever wanted to feel the full luxury of royal life in the UK, the best way to do it is through the Royal Scotsman. This entire train (with an exception for the 1928-era diner) is outfitted with Edwardian decor, giving it that old, palatial country club ambiance that is a rare sight.
Open air train cars, gourmet dining, and wine pairings make the Royal Scotsman a must-see - even if you aren't into the idea of "old world" Victoriana.
The Canadian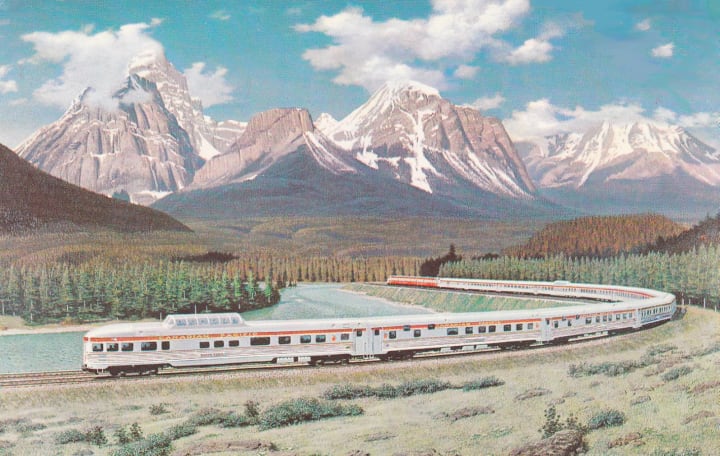 This highly modern, sleek luxury train is part of the Rail Canada line. It looks (and feels) like a spaceship and has observation rooms with almost totally clear ceilings - and that alone is awesome. But, what really makes this a standout in luxury train service is their amenities.
Every passenger gets 24-hour butler service, unlimited free drinks (!), and a personal use flat-screen television with movies inside each cabin. If that isn't luxury, we don't know what is.
The NYC-3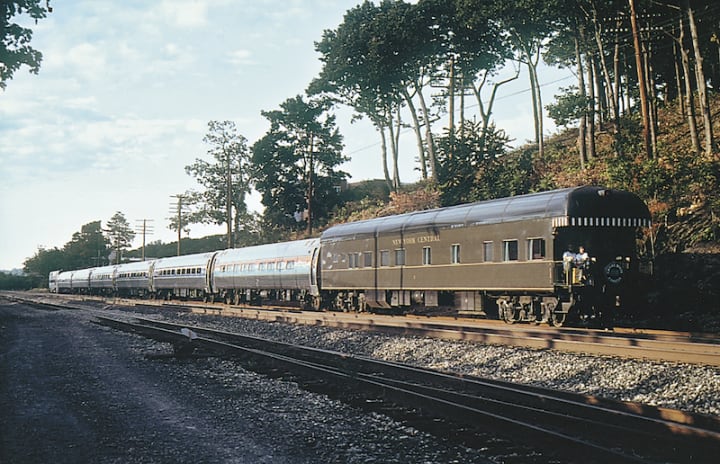 This train has become somewhat of a well-kept secret among New York's high society. The NYC-3 is a train line that specializes in ultra-luxurious three-day trips around the New York tristate.
It was built by the last of the illustrious Vanderbilt family, has private cars, and comes with a private kitchen, chef-catered meals, and a number of super homey, high end luxuries. Even in a modern place like New York, it really does stand out as a very anachronistically luxe experience.
The Verdict...
Trains definitely can be cool and Instagram-worthy, if you choose the right train to travel by. So, don't discount them right off the bat. There may be a lot of interesting things you can see and do as long as you choose the right tour.