Is Desert Safari Worth it? Here are 5 Reasons Why You Must Try it at Least Once
Introduction about Abu Dhabi Desert Safari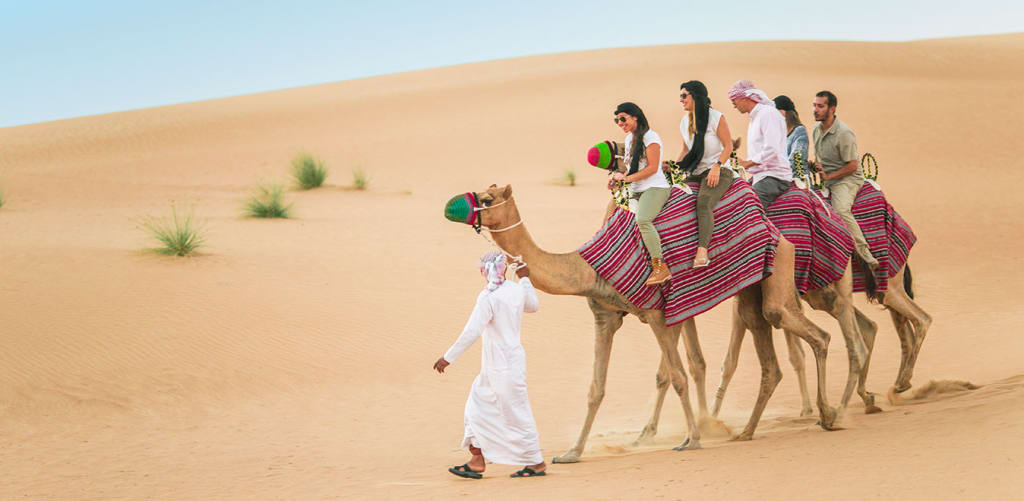 Desert safari is an adventure of a lifetime. It is one of the most unique activities, specific only to the Arabian countries. It provides a heap of interesting activities for you to enjoy your time in the desert, and make memories that you will cherish forever. The sand dunes that expand over the horizon make up a captivating view that every tourist who visits places Abu Dhabi gets lost in. You can choose any of the Abu Dhabi desert safari deals different companies offer and enjoy this eventful journey.
No matter where your affinity lies you are bound to find something of your liking on a desert safari trip Whether you are an extreme adventure sports lover who enjoys a thrilling ride or one who wishes for a safe and calming experience free from any urban hassle where you can relax, you will surely be satisfied.
The following are 5 reasons why a desert safari can be the greatest adventure that you will ever embark upon and what makes it such a popular way to experience the dunes.
Dune Bashing
This can be classified as an extreme adventure that is done with the comfort of air-conditioned 4x4 SUVs. Rocking the sand dunes on the vehicles such as a Land Cruiser or a Hummer will tickle all your senses of excitement. It is regarded as the best combination between relaxation and thrill as you get to enjoy the vast expanse of the desert in the best possible manner.
Extreme Sports
All the top-class desert safaris such as those at Abu Dhabi offer a wide range of extreme sports to help you conquer the deserts at a thrilling pace. These mainly include quad biking and sandboarding. Whether you choose an all-terrain vehicle or a sandboard, the amount of excitement either of these activities will fill you up with will surely make you fall in love with the desert. These are rare activities that you can only experience on a safari trip.
Camel Riding
When you plan a visit to the desert, you cannot help but get mesmerized by the local lifestyle of the people living there. Desert safari trips provide you with an opportunity to experience exactly that, with help of services like camel riding. This offer is hard to say no to as you can get to enjoy the view while rocking on these majestic creatures. Pictures that you will take of yourself performing these activities will become one of your precious possessions.
Nighttime BBQ
Safari trips are usually a day and night experience. This means that you get the opportunity to spend the night underneath the vast and beautiful starry skies that will calm you through to your core. The BBQ nights are filled with exquisite Arabian cuisines while live music and belly-dancing performances keep you entertained. Moreover, there are also a wide array of activities such as henna tattooing and falconry photography that will add to your experience. If you wish to relax and sleep instead, you get to experience the tents at traditional Bedouin camps that are stylized by the rich desert culture.
Breathtaking Landscapes
Last but certainly not the least, the main attraction that fascinates everyone to go on a desert safari trip is the amazing landscapes of the dunes spread over the horizons. The serene beauty of the desert makes the whole atmosphere magical and one that pleases your soul. No matter what time of the day it is, you can be sure to experience some of the best sceneries of your life on these desert safari trips. Needless to say, it also sets up an amazing opportunity for taking photographs.
In conclusion, desert safaris are definitely worth planning for. Abu Dhabi offers some of the nicest desert safari trips towards its vast expanses of dunes. Make sure you experience this feeling at least once in your lifetime.