How to Spend One Week in Malta
It's best to have a plan in advance if you really want to make the most out of your trip to Malta.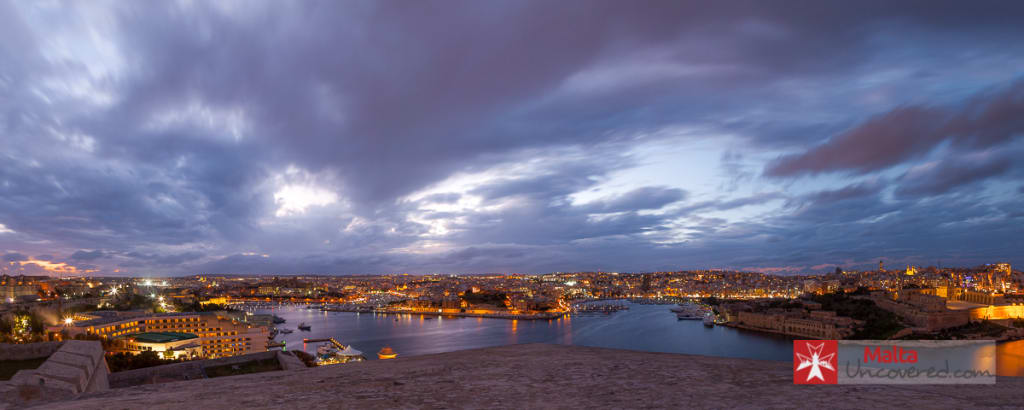 For first-time travelers, organizing an itinerary can be both exciting and challenging. There are many factors you have to consider carefully to achieve that perfect holiday away from home. With all the famous tourist attractions to visit and activities to try, it's inevitable to get overwhelmed with all the possible choices.
In Malta, for instance, it's easy to fill up your to-do list when vacationing for a few days. Ideally, it would be best to spend at least seven days on the island to get that authentic Maltese experience. That being said, it is important to plan your activities for every single day of your stay.
So how do you spend one full week in Malta? Check out these recommendations below.
DAY 1: EXPLORE VALLETTA
Malta's capital city, Valletta, is a great place to start your week. Upon setting foot on this UNESCO World Heritage Site, you will be welcomed by magnificent architecture that genuinely matches its rich history. You can even enjoy tons of gastronomic restaurants and breathtaking sites during your first day here.
One of the best places to check out in Valletta is the Upper Barrakka Gardens. This public garden offers panoramic views of the city and harbor. You might also want to visit the historic St. John's Co-Cathedral. This incredibly ornate church was built in 1578 and features traditional decorations that reflect the country's past.
End your day with the city's vibrant nightlife. Several bars and clubs dotted the streets of Valletta, with all-nighter parties, live music, and good drinks.
DAY 2: RELAX IN MARSAXLOKK
On your second day on the island, you might want to visit the quaint fishing village id Marsaxlokk. While there, be sure to check out its daily open-market, where you can buy a wide array of items, such as lace, linen, and even seafood.
Do not miss the chance to try some of the finest restaurants in the area, which offer fresh seafood straight from the sea. You should also keep an eye out on the village's main attraction; the colorful Maltese fishing boat called Iuzzus.
DAY 3: SPEND A DAY IN ONE OF MALTA'S INFINITY POOL
Aside from its stunning beaches, there are other places on the island where you can take a dip and relax. When traveling here, make sure to spend a day in one of Malta's infinity pool. There are many hotels and other accommodations that offer relaxing infinity pools with breathtaking views.
One good example is The Palace. This stunning townhouse hotel is located in the heart of Sliema and features stunning and elegant infinity pool. It sure is the perfect way to relax after a long day of strolling around the city.
If you want to stay within Valletta, you can check in to Hotel Phoenicia Malta and enjoy an equally splendid infinity pool. You can even opt for a panoramic view pool or heated pool. Aside from that, this five-star hotel offers amenities that are sure to make your stay comfortable and convenient.
DAY 4: TOUR THE SILENT CITY, MDINA
After relaxing for a couple of days, you can explore more of Malta's wonders. One of the best places to see is the historic city of Mdina. Known as the Silent City, this fortified perimeter offers a timeless atmosphere and cultural treasures that are sure to pique your curiosity.
This pedestrian-only city, which can be explored in a few hours, features stunning architectures dating back the medieval ages. In fact, these structures have put the city on the tentative list of UNESCO World Heritage Site.
If you have a few more hours left, take a short bus ride to the Ta'Qali Crafts Village, where you can buy some locally produced souvenirs for your loved ones.
DAY 5: BE ENTERTAINED AT PACEVILLE, ST. JULIAN'S
After days of sightseeing, now is the best time to relax and entertain yourself. If you are staying in Valletta, head a few miles to the west, and you will reach the entertainment mecca of Malta, St. Julian's. From there, you can enjoy Paceville's bustling entertainment scene.
There are several restaurants around the area that offer good food and drinks. If you are looking for something that will entertain your whole family, check out the largest cinema complex on the island or splurge on a shopping spree in one of the city's shopping centers.
Then, party the night away with the city's vibrant nightlife. With plenty of bars and clubs dotting the busy street, there will never be a dull moment here.
DAY 6: RELAX IN GOZO
After exploring some parts of the island, head over to a more rural place and enjoy the slow pace of life in Gozo. From Valletta, take a trip down to port Cirkewwa, where ferry rides going to Mgarr Harbor are regularly available. Once in Mgarr, you can choose different modes of transportation going to Gozo, such as buses and car rentals.
Gozo is definitely packed with spectacular tourist spots and activities that could keep you busy all day. That being said, it's ideal to allot at least one whole day in this paradise.
During your stay, you might want to take things slow and just bask in the wonders of its surroundings. Take a leisurely stroll around its capital, Victoria. You should also check out the famous Citadel and the majestic Gozo Cathedral.
Do not miss the chance to enjoy some local delicacies as well, such as traditional gbejniet, pastizzi, Gozitan wines and craft beers.
DAY 7: TAKE THINGS EASY
On your final day in Malta, it's best to take things easy and just enjoy the place on your own pace. One of the best ways of doing this is by visiting some famous tourists attractions, such as museums and other entertainment sites.
Appreciate Maltese art in the National Museum of Fine Arts housed in the Baroque Palace at Valletta's south street. It offers guests a glimpse of locally produced artworks from the late medieval period up to the present.
You can also relive the country's history in a modern way by visiting Malta 5D. This new generation of entertainment offers guests a realistic view of history through its state of the art movie equipment and 3D film showing.
For more details on where to go and what to try in Malta, make sure to check out Malta Uncovered and its comprehensive list of recommendations.