How to Spend a Few Days in Buenos Aires
If you've been feeling the lockdown blues and have a strong desire to travel, look no further than Buenos Aires. It's an incredible destination and the perfect starting point for your South American adventures.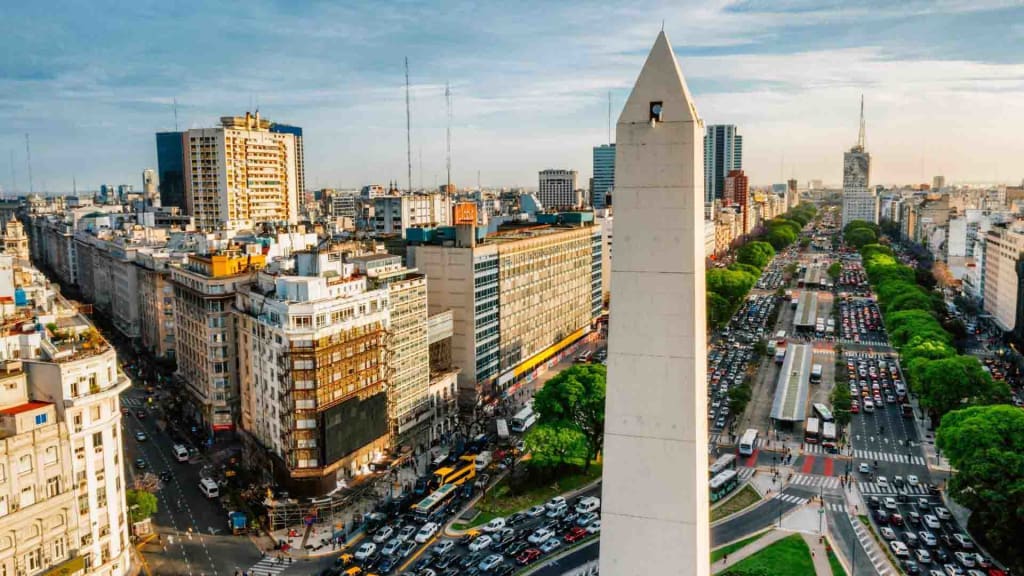 Buenos Aires offers a vibrant mix of colorful neighborhoods, cosmopolitan culture, delicious food, and welcoming locals, making it an ideal city for any type of traveler. We recommend staying here for at least three days to fully experience everything the city has to offer. If you have more time, it's worth exploring the surrounding areas as well. After coming this far, make the most of your trip!
If you're curious about the best places to visit in Buenos Aires, continue reading.
La Boca - The Art District
Our favorite part of Buenos Aires is La Boca, and it's the perfect place to start your exploration. While the rest of the city is reminiscent of European cities, La Boca stands out with its vibrant colors. This neighborhood was the original port of the city, inhabited by immigrants from Italy and Spain who worked in warehouses. Despite its poverty, La Boca has transformed into an incredible outdoor gallery for everyone to enjoy.
Benito Quinquela Martin, a native of La Boca, became a renowned artist and gave back to his community by purchasing land and establishing a public school, a museum for local artists, a theater, a kindergarten, and even a breast milk center. He also organized an outdoor art exhibition known as Caminito, which exists to this day. With limited resources, Martin demonstrated that neighborhood revitalization is driven by determination, not just money.
Although La Boca has become a tourist hub, it's still worth a visit. Explore the charming artisan boutiques, watch tango dancers, and savor delicious food. Football lovers can't miss the Boca Juniors Stadium and its museum, where they can learn about the history of the sport. Just remember to stay around Caminito during the day for safety.
Palermo - The Edgy District
Located in the northern part of the city, Palermo is a must-visit for those who enjoy a mix of food, street art, and fashion in a trendy neighborhood.
Start your Palermo adventure at the MALBA museum, which houses extensive collections of modern and contemporary Latin American art, including works by Frida Kahlo and Diego Rivera. The museum's architecture and lighting create a captivating atmosphere for cultural enthusiasts and photo opportunities.
After exploring the museum, satisfy your appetite at Feria de Plaza Serrano, an open-air market where you can indulge in Argentine wine and delectable cuisine. The square is surrounded by cafes offering some of the best food in the area.
Don't miss the chance to enjoy the beautiful weather in Palermo. Visit either the Botanical Garden or Parque Tres de Febrero. The botanical garden offers free guided tours on weekends, providing insights into various plant and tree species. If you prefer a more leisurely activity, rent a pedalo and enjoy a relaxing ride on the lake, taking a break from the street art scene.
San Telmo – The Bohemian District
While the new and trendy areas of Buenos Aires may be appealing, it would be a shame not to spend some time in the oldest neighborhood, San Telmo.
Sundays are the perfect day to experience San Telmo's charm at its fullest with the Sunday Ferria, a large market where you'll instantly fall in love with the unique antiques and souvenirs. Leave some space in your suitcase because you'll definitely want to bring home a special antique find.
Speaking of history, be sure to visit El Zanjon de Granados. After 20 years of restoration, this museum has opened its doors, allowing you to delve into the history of Buenos Aires.
Of course, no day is complete without food. Being in the oldest part of town, you must try a typical steakhouse or indulge in the famous Argentinian Parrilla. You can choose between a fine dining experience or grab a delicious piece of grilled meat from one of the many street vendors.
For a memorable night out, don't miss a Tango show. Tango is an essential part of the Buenos Aires experience. While there are many options to choose from, we have a personal favorite: the El Querandi show. Located in a cozy little room, the dancers will amaze you as they perform up close and personal, fully immersing you in the magic of Tango.
Recoleta – The District of Endless Life
Recoleta is another must-visit neighborhood located in the northern part of the city. Famous for the Recoleta Cemetery, there is much more to see here.
You can't miss the cemetery designed by French architect Prosper Catelin, as it is one of the most visited cemeteries in the world. But that's not all Recoleta has to offer. It's a charming and elegant neighborhood with boutique shops, local artists' crafts, and a wide selection of delicious restaurants.
Don't forget to visit the picturesque El Ateneo Splendid Bookstore, the largest bookstore in Latin America. Even if you're not a bookworm, this place is truly incredible and shouldn't be missed.
As you can see, Buenos Aires offers a multitude of experiences to uncover and discover. That's why we can't help but suggest another museum: the Museo Nacional de Bellas Artes. Here, you'll find works by renowned artists like Monet, Rembrandt, and many national artists.
If you're still not impressed, take a stroll along Avenue Alvear, which stretches for seven blocks and showcases rows of incredible mansions, each more impressive than the last. This is the place to treat yourself, with designer shops, jewelry stores, and more for you to indulge in.
Tigre – Gateway to Buenos Aires
We mentioned planning several days in Buenos Aires, and that's because a day trip to Tigre is highly recommended. You have a couple of transportation options, including buses and trains, with the latter being the easiest. It's a breeze to reach Tigre with regular train services, and the direct Mitre Line will have you in this charming waterside town in no time, ready to make the most of your day.
Tigre's location makes it perfect for experiencing something a little different, with plenty of options for rowing or kayaking. Exploring the water allows you to discover the hidden canals and small islands that give this place its unique character. It's also where you can navigate the Parana Delta, the only delta in the world that flows into freshwater instead of the sea.
If you're not too keen on water activities, don't worry, we've got you covered. Many people travel the 30 kilometers from the city center to Tigre on weekends, primarily because of the market located on the riverfront. Here, you'll find a wide array of handcrafted items, souvenirs, plants, and accessories. For a quick lunch on the go, there's a great selection of snacks, ranging from cured meats to olives with homemade jam. The market is open throughout the week, but you'll find a larger variety of offerings towards the end of the week.
For a touch of culture, visit the Museo Reconquista to learn more about the history of Tigre through detailed explanations, fascinating facts, and captivating photos. If you're lucky or plan ahead, you may even have the opportunity to attend a workshop.
To wrap up our recommendations, we can't leave out our absolute favorite, "Colective Mala Prensa." This adorable boutique offers a wide range of items made by local artists, from small trinkets to larger pieces. You're guaranteed to leave with something unique that also supports the local community.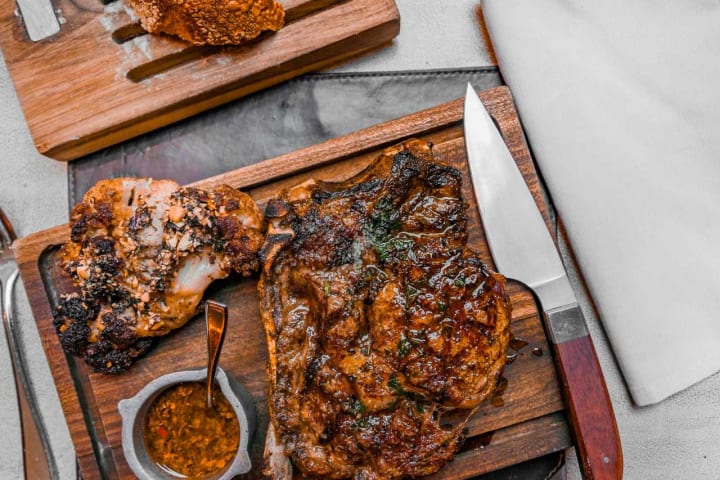 That concludes our suggestions, but rest assured, Buenos Aires has so much more to offer. We've merely given you a taste of what to expect, and there's plenty more for you to discover. As always, we're here to help you plan the best tour tailored to your preferences. Get in touch with us today, and we'll take care of the rest.
Reader insights
Be the first to share your insights about this piece.
Add your insights