How to plan the perfect vacation in Mauritius
Move through the marvels of an island paradise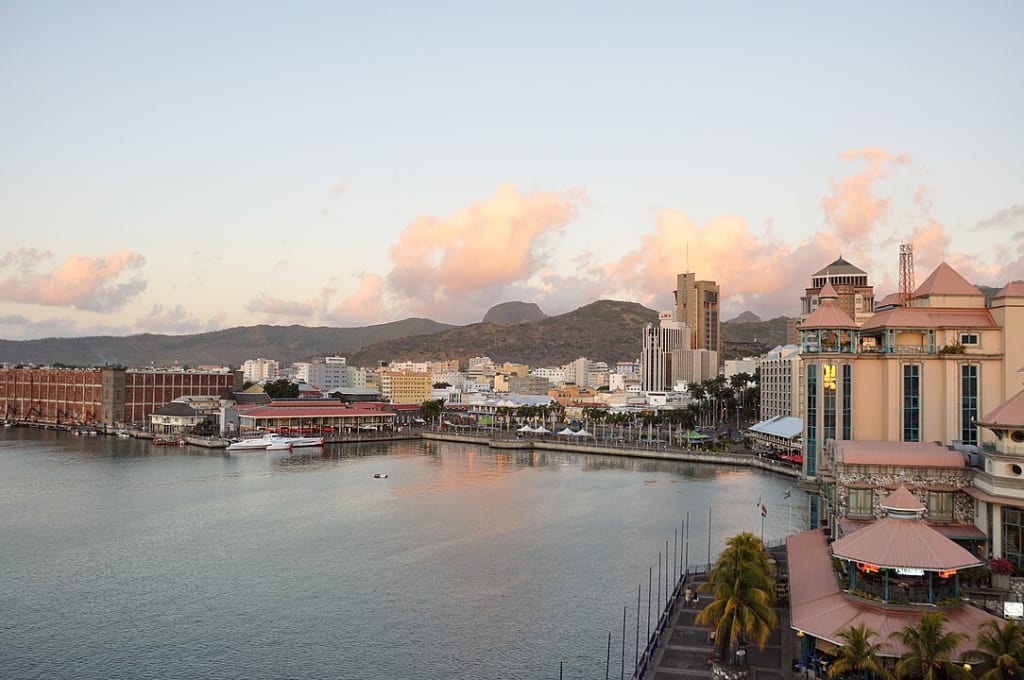 Simisa contribs), Mauritius 23.08.2009 13-56-00, CC BY-SA 3.0
Let not the diminutive stature of Mauritius turn you away from planning a truly unforgettable holiday for there is much to do and see on this charming island. From cycling through sugar cane plantations, meandering through its capital of Port Louis to unearthing the marine life in Blue Bay Marine Park; Mauritius is where adventure junkies and laidback vacationers commune. Detailed below is how you can go about planning your holiday.
When is it best to go?
Warm weather prevails over Mauritius throughout the course of the year but the country is subjected to two distinct seasons: namely, summer and winter. Summer stretches on from November to April with average temperatures known to hover around the 30 degrees Celsius mark. Also, the period of late December to January is considered cyclone season which must be stayed well clear of. Quite ironically, the winter season experiences drier weather from May to October with plenty of sun-soaked days to contend with that will surely fuel your passion for the outdoors.
Areas to focus your travels on
Waste no time in starting off your travels in the country than at Port Louis. This bustling port city features a cosmopolitan vibe with touches of British, French and African architecture strewn throughout its every nook and cranny. The Caudan Waterfront is an incredible destination to go on long walks before the aromas of nearby eateries will coax you into trying out a host of mouthwatering fare. Farther away is the National Botanical Garden where time can be spent immersing your senses in a wide array of trees and plants that will surely take your mind off the bustle for which Port Louis is well known. Tucked away in the North-western portion of Mauritius is Grand Baie which is a magnet for all you night owls and fashionistas. In fact, the Riviera region is where one's attention ought to be diverted for one will be able to sort one's way through an array of luxury fashion brands and world-class restaurants before the time arrives for you to let your hair down and make for the closest club. After you've satisfied your every craving, do a beeline for Chamarel which is found in the nation's southwest. The seven-coloured earth geopark is one of the village's popular draws while the rum distillery of Rhumerie du Chamarel that connects you to the restaurant of L'Alchimiste cannot be simply ignored under any circumstance. Surrounded by a sugar cane plantation, the distillery is where you can sample fine rum or sip on a signature cocktail. Reflecting the island's deep-rooted ties to Hinduism, the Ganga Talao temple in Grand Bassin would warrant your close inspection and appreciation. As you enter, you will be awed by the gleaming 33-meter-tall statue of Shiva which is referred to by the name of 'Mangal Mahadev' before you commence journeying within the compound where an assortment of Hindu temples of varying sizes can be explored. In the final chapter, consider travelling to South-eastern Mauritius and specifically, Blue Bay Marine Park. Declared a national park in October 1997, this thriving ecosystem will pave the way for you to sign up for some paddleboarding which will give you unobstructed vistas of the numerous marine floral and faunal species that call the bay waters home. Moreover, if you decide to stay at Anantara Iko Mauritius which ranks as one of the finest Blue Bay Mauritius hotels, then you will have ease of access to one of the country's most fascinating habitats.
Getting about
As there is no public transportation to rely on beyond the periphery of Port Louis, one will need to choose between hiring a car and taking a taxi. With the former, you can opt for the services of Europcar which offer good value for money in the form of attractive promotions that can be availed of. If you select the latter, then ready yourself for some haggling and never run the risk of settling for the initial price quoted.
Reader insights
Be the first to share your insights about this piece.
Add your insights