How to have the best vacation in Koh Samui
Holiday in Koh Samui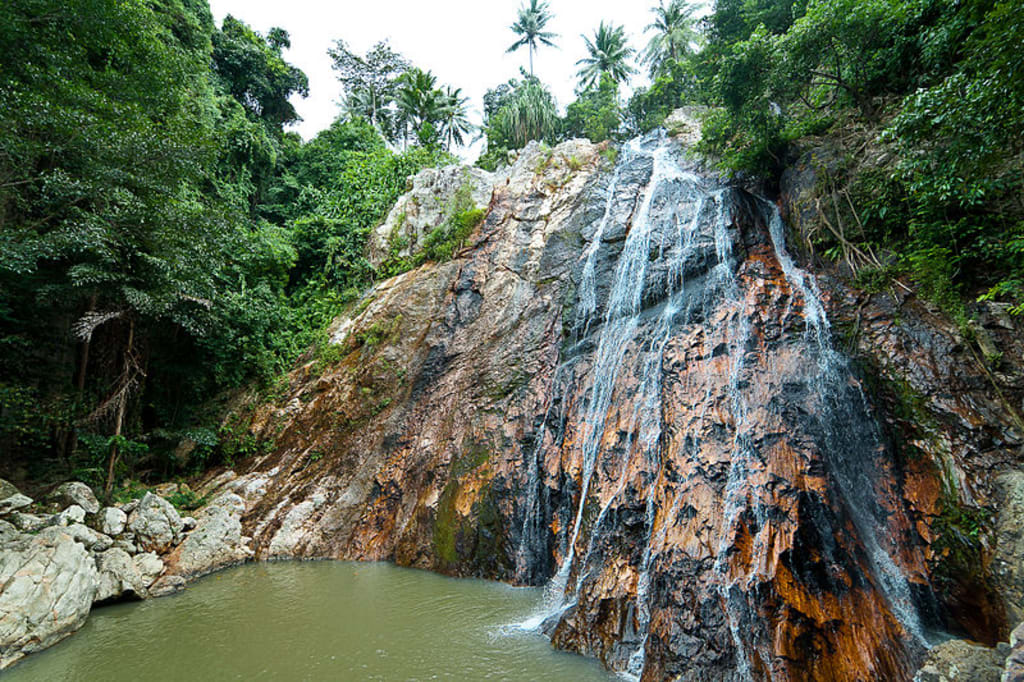 Maksim Sundukov, Namuang Waterfall, CC BY-SA 3.0
Koh Samui- a small island in Thailand is where you need to head to during your next vacation because it's all about authenticity. Buddhist temples that have been preserved for ages, local communities who depend on the fishing industry and amazing dishes depicting a traditional cuisine are all available to be explored in this small village, and this needs proper planning. Plan it right, and then it's sure to be the best vacation you've ever had.
When to schedule your tour?
Be careful about the timing of your Koh Samui vacation, because the fun and excitement- all depends on the weather conditions you'll be facing when you are there. Avoid the period from September to December because there can often be rains and storms during these months. The hottest months are from March to May and again, this is not a great period to schedule your trip. The best month will always be June because you come across the best weather conditions and from mid-December to March too, you can visit Koh Samui without an issue because it's winter during that time.
Where to stay in Koh Samui?
The answer to this question depends on your personal preferences and budget allocations that you have made for your tour. But remember- you should spend a relaxing time with your loved ones while you are holidaying and that requires comfortable atmospheres. Any Koh Samui 5 star resort the likes of Anantara Bophut Koh Samui Resort will be able to serve this purpose, and they will indeed offer you great dining and rejuvenation options as well. If you select a coastal hotel, you will also be blessed with great views throughout the vacation and this itself will make you forget all the chaos of life.
What to do during your vacation?
Yes, the comforts and luxury you receive at the Koh Samui resorts can be great, but that doesn't mean that you should be at your hotel throughout the vacation. In addition to exploring the beach and then observing how the locals spend their lives in a very simple manner, there are many more things you can try out when you are there. If you are a nature lover, head to one of the closest waterfalls such as the Hin Lad waterfall, Namuang Waterfall, or the Koh Samui Waterfall to witness and realise how amazing the natural creations are. Do not forget to visit the world-famous 'Big Buddha' (a gigantic Buddha statue) and the Laem Sor Pagoda which is also a Buddhist temple that's popular in the city. You may also visit the other attractions of the city such as the Ang Thong National Marine Park, Elephant Rock, Hin Ta Hin Yai, and Wat Plai Laem.
Things you should know when holidaying in Koh Samui
If you have a plan to explore the local lives more by visiting them and talking to the locals (which is a great idea), note that you will have to travel some distance. Forget about cars and other luxury transportation options, because the best experiences are only gifted if you opt for a scooter ride. This is also the cheapest and the easiest option to serve this purpose and this way, you can enjoy your vacation at its best. Also, if you travel to Koh Samui somewhere close to the full moon day, do not miss the chance to enjoy a Full Moon Party (the original ones) held in Koh Phangan which is just 30 minutes away from Koh Samui. With a night full of dancing, drinking, and chilling, this experience is going to be fun and you'll surely love it.
Reader insights
Be the first to share your insights about this piece.
Add your insights